CruiseDay_10, Athens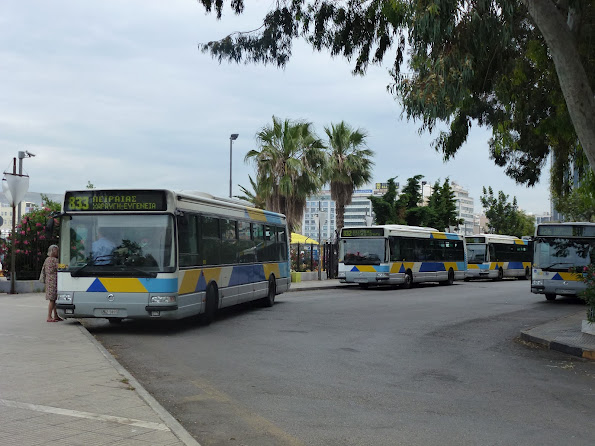 From cruise terminal, we took this bus to Piraeus metro station.
Not exactly the same bus number recommended by Rick's guidebook, but we made
a wrong turn when walking out of the cruise terminal, so this bus worked for us.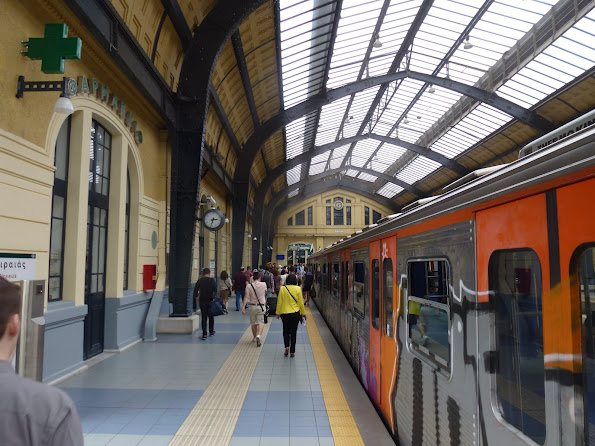 Piraeus metro station.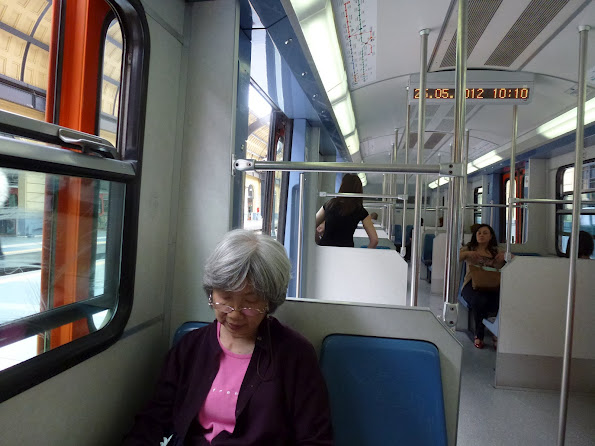 The metro to Athens was not crowded at all.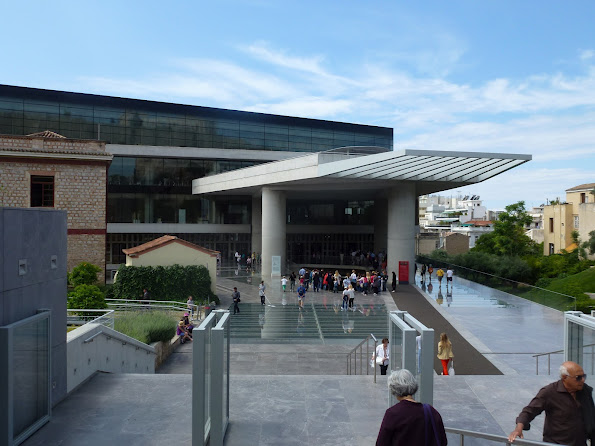 >
The Acropolis museum.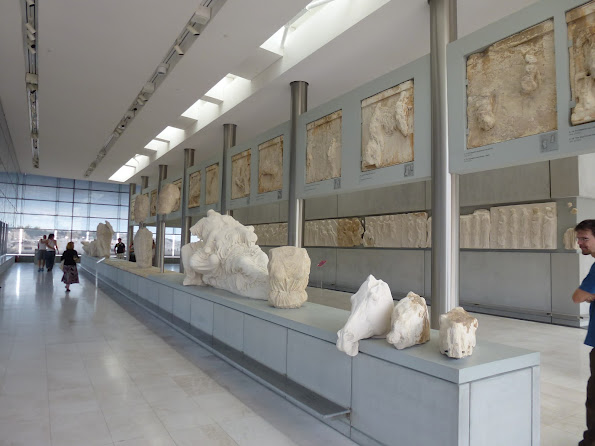 On the top floor there is a model of the Parthenon in parallel with
the real temple visible from outside the window.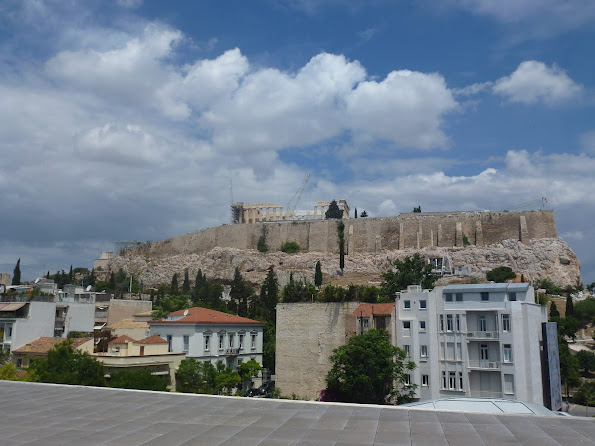 >
The real Parthenon at the Acropolis outside the window.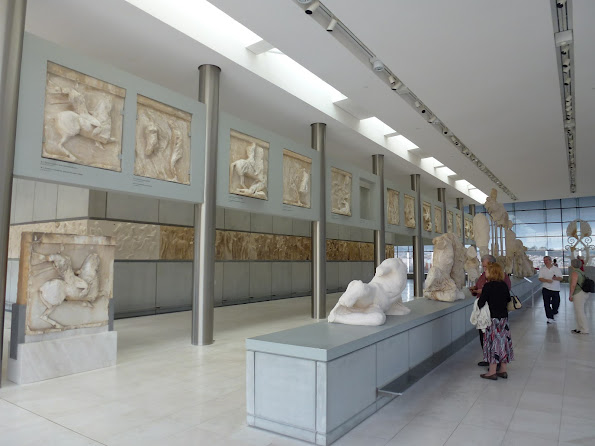 Some of the missing frieze (in white plaster) are the Elgin Marbles
which the Greek government wants back from the British Museum in London.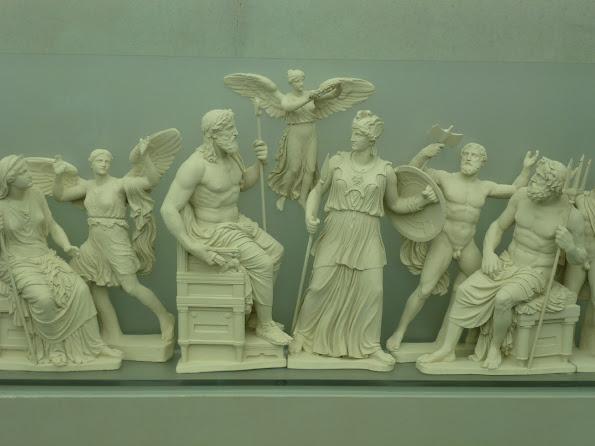 Sculptures on the East Pediment narrating the the birth of Athena.
The is a reconstruction from the 1674 drawing.
A few surviving figures from the left hand group are the Elgin Marbles in British museum.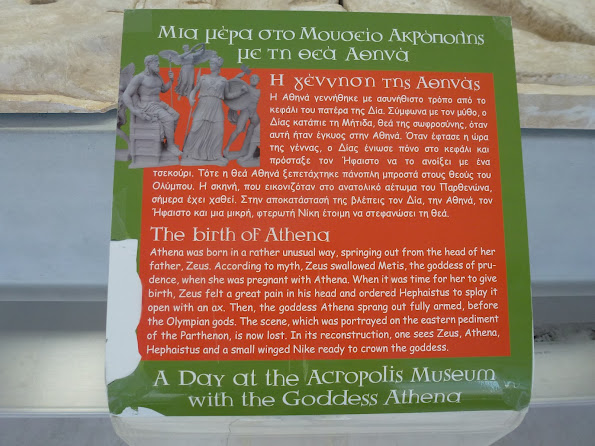 Story about the birth of Athena, she sprang out from the head of her father, Zues.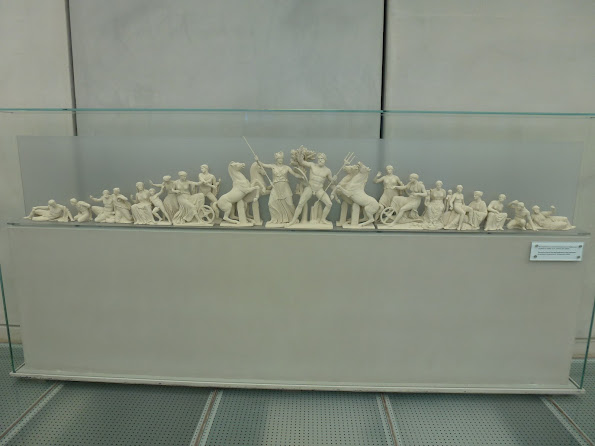 Model of sculptures on the west pediment depicting the contest between Athena and Poseidon.
This group of sculptures was destroyed.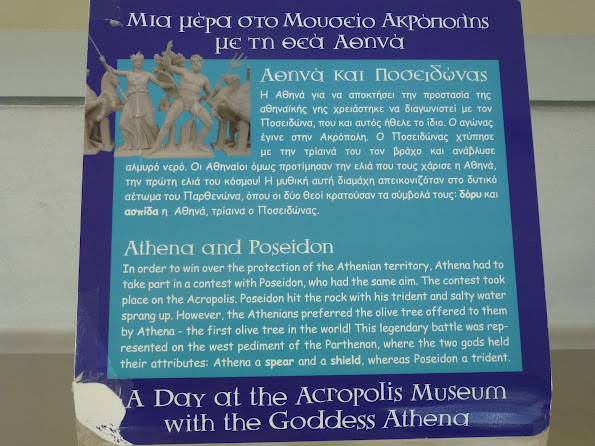 The story about the contest between Athena and Poseidon.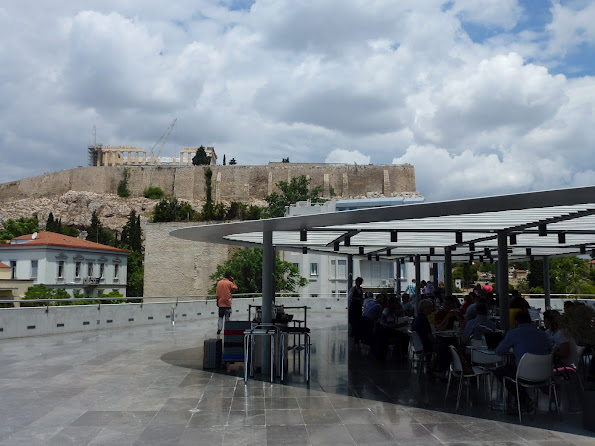 The museum's outdoor cafeteria, with views to the Acropolis.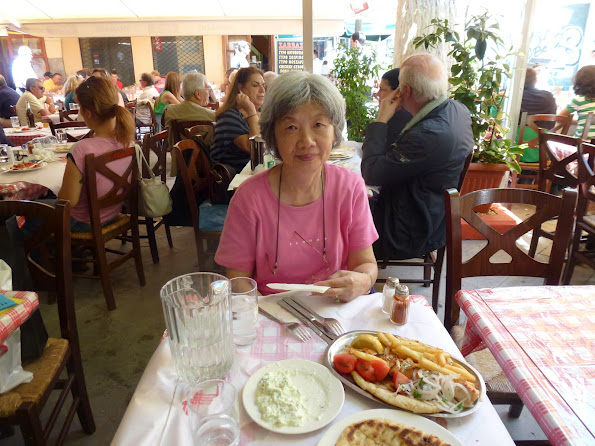 O Thanasis restaurant was as we remembered from 2008.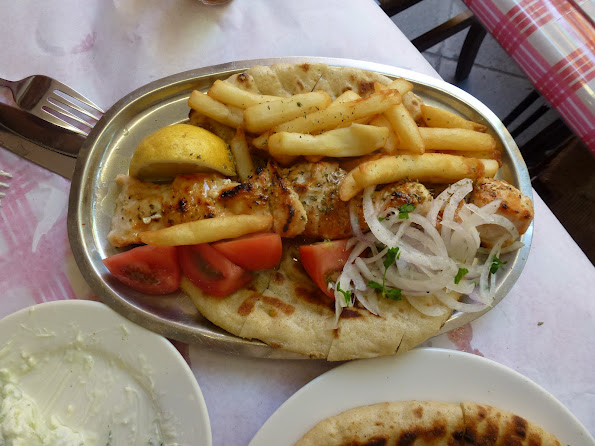 Chicken Souvlaki, yummy.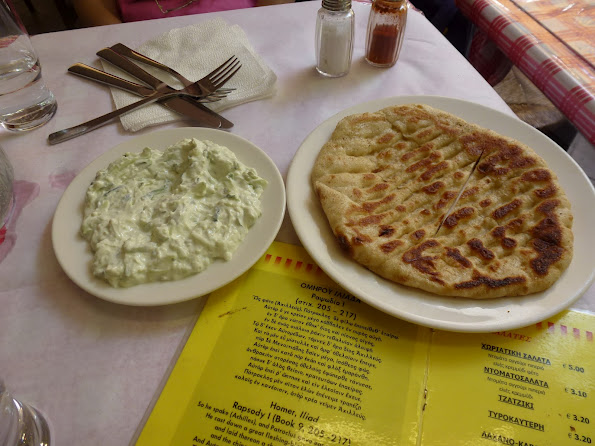 Tzatziki and Pita bread. Vincent had been looking forward to these.

Lunch was very economical.
They did not charge us for water, and did not charge for seating fee.
When we ordered Pita bread we thought we'd get a pile, but they only gave us one bread.
We ordered another Pita bread, but they only charged us for one Pita, 0.20€.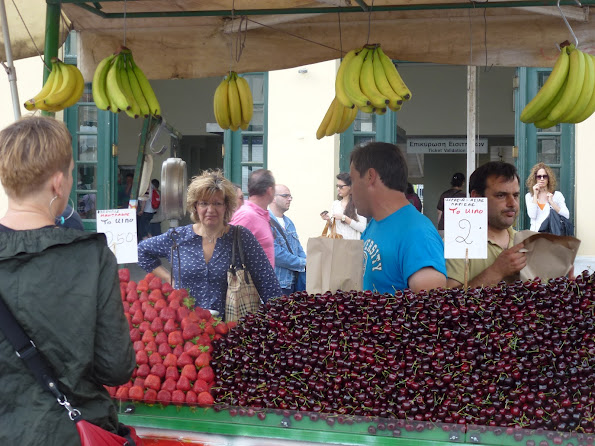 A fruit vendor by the Monastiraki metro station.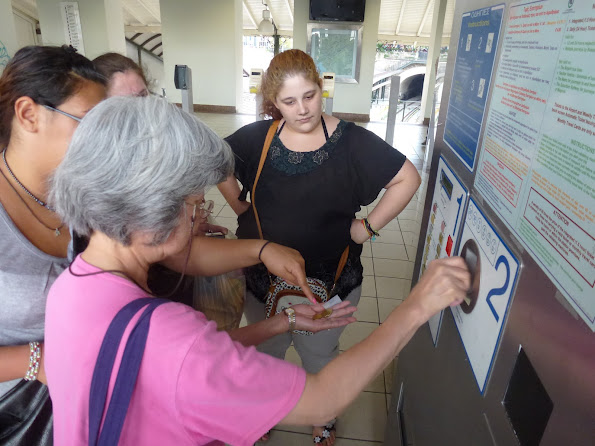 These helpful girls offered assistance with purchasing metro tickets.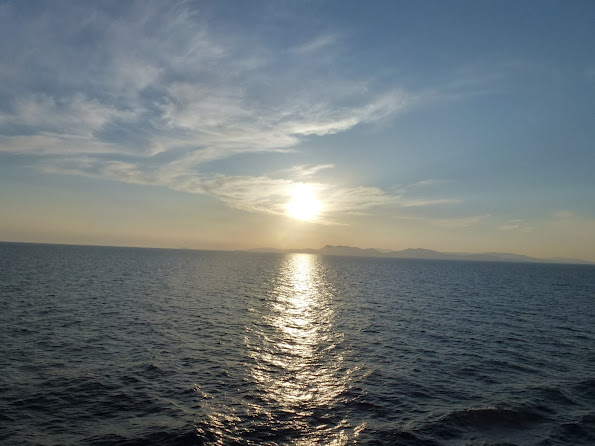 Sunset off Greek coast.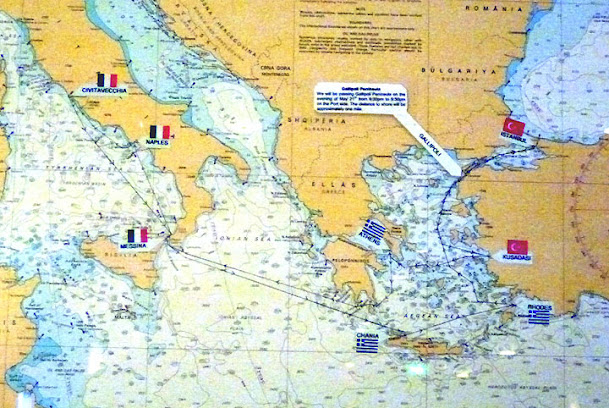 Another shot of our cruise route map.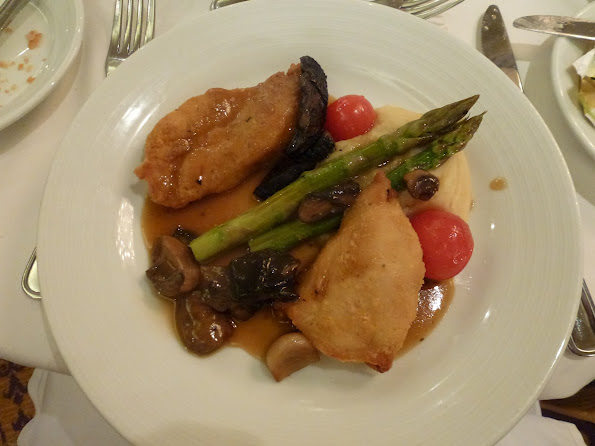 Dinner was at the main dining room.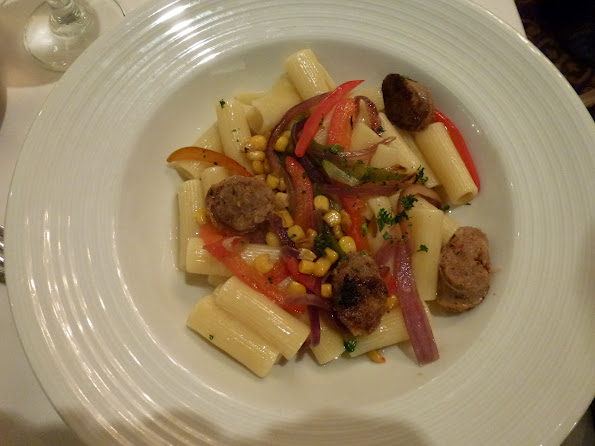 Vincent's choice of the main course.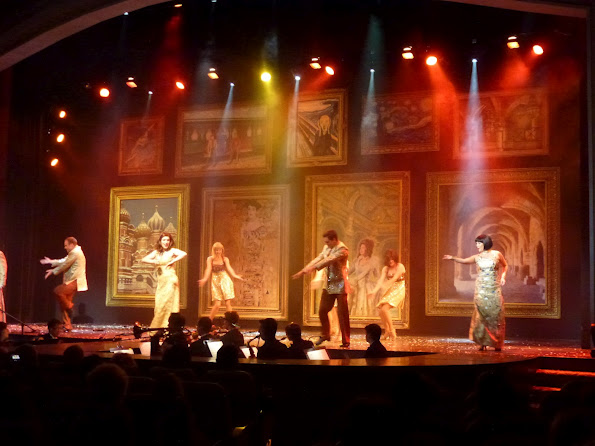 The evening show was a musical.