CruiseDay_12, Naples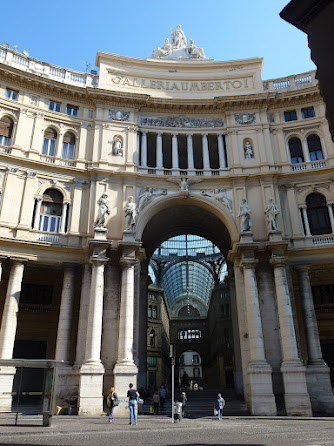 The 100-year-old Galleria Umberto I shopping mall in Naples.

Inside the elegant Galleria mall.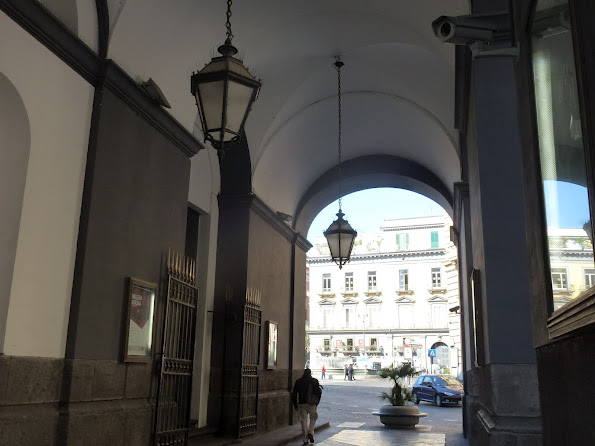 Teatro di San Carlo opera house on the left.
We were too close to take a better view of the building.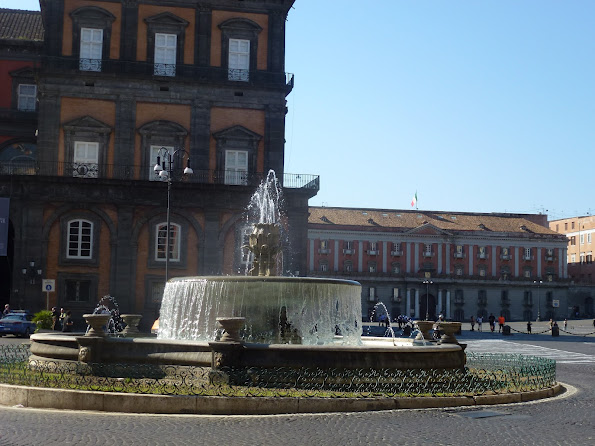 A fountain at a square.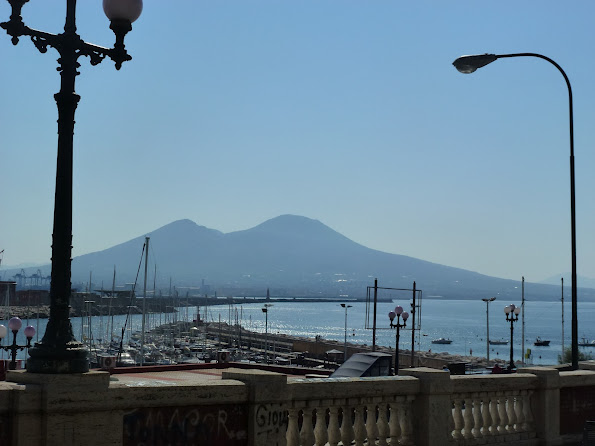 Mt. Vesuvius.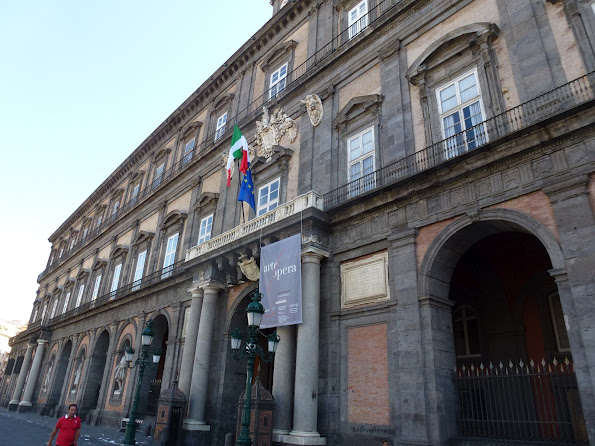 The Royal palace which has housed Spanish, French, and Italian royalty.
See the litter on the street?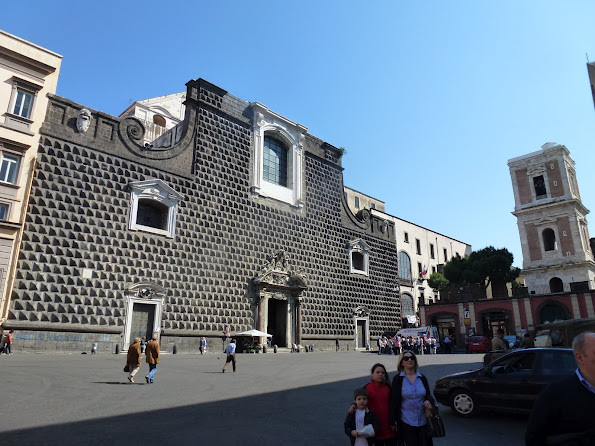 Church of Gesu Nuovo, originally a fortified 15th century noble palace.
Plain outside but with a very beautiful Baroque interior.
We could not take photo inside because a service was on.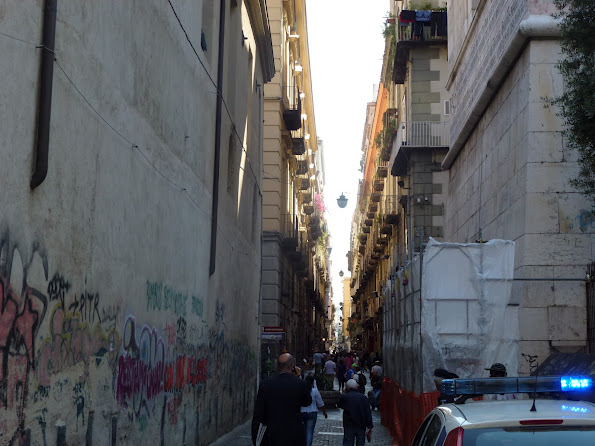 Spaccanapoli, the narrow straight-as-an-arrow street built by the Greek.

Some blocks of the streets are brighter than others.
But we took a right turn and another right turn to go to a modern boulevard.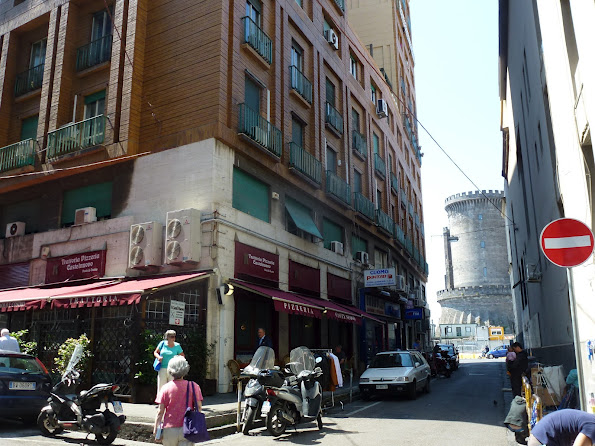 Looking for a particular pizza restaurant near the port to have Naples pizza.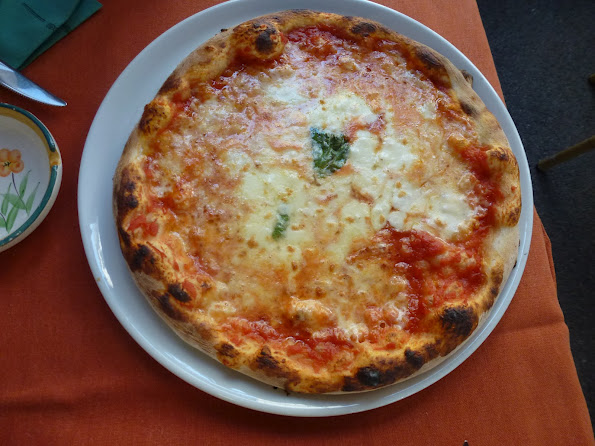 Pizza Margherita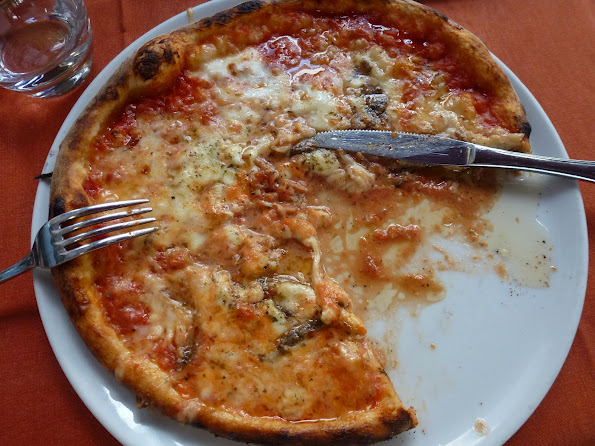 Pizza Romana (with anchovy).
Both pizza were soft and gooey at the center.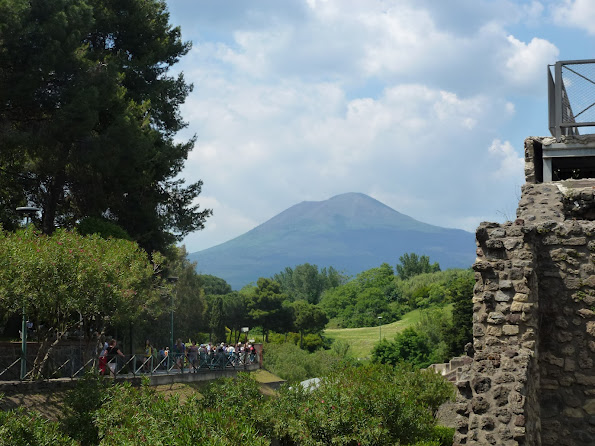 View of Mt. Vesuvius from Pompeii.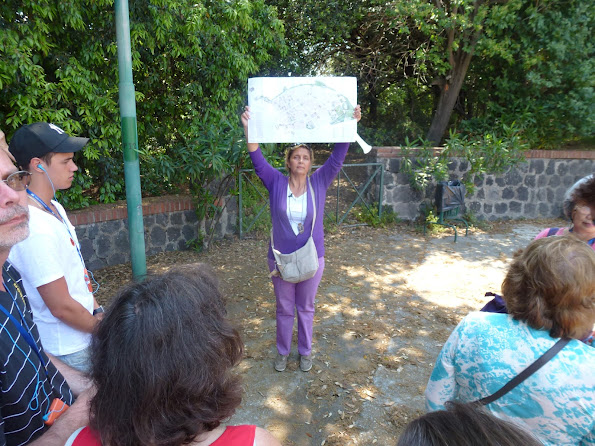 Our guide for the afternoon. It was not easy to keep all 45 of us together
without losing anyone at the end of the tour.

Street with stepping-stones for pedestrian crossing.
Pompeii flooded the streets with gushing water to clean them,
therefore stepping stones were necessary for pedestrians to not get their feet wet.
A street with 3 stepping stones like this signifies a major thoroughfare.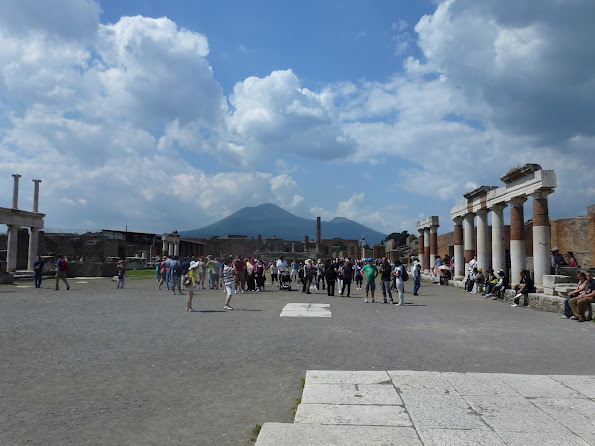 The forum.
The forum was surrounded by two-story buildings on all sides.
Citizens gathered here to shop, talk politics, and socialize.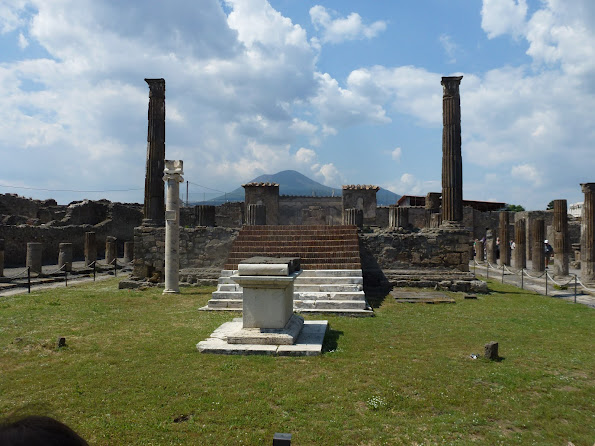 The remains of Temple of Jupiter at the far end of the forum.
(Jupiter is the Roman equivalent of Greek Zeus.)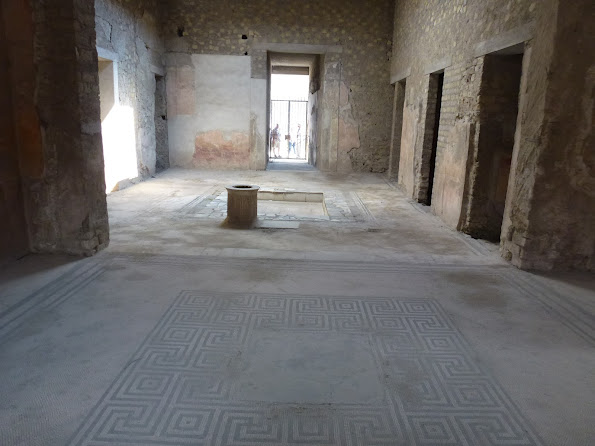 A house we walked through.

One of the bakery and mill service shops.
The oven looks like modern-day pizza oven.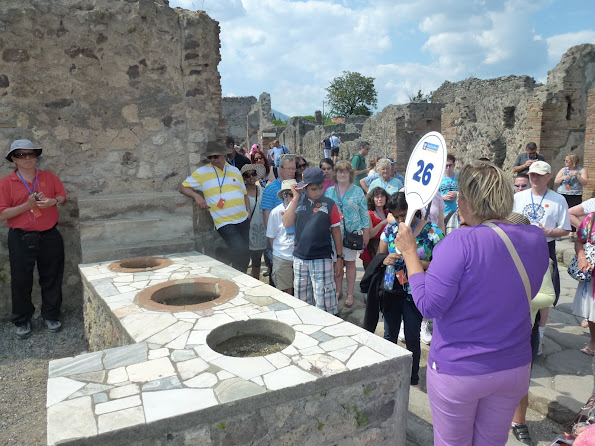 A fast-food joint.
Most Romans did not cook for themselves in their tiny apartments,
so to-go places like this were commonplace.
The holes in the counter held the pots for food.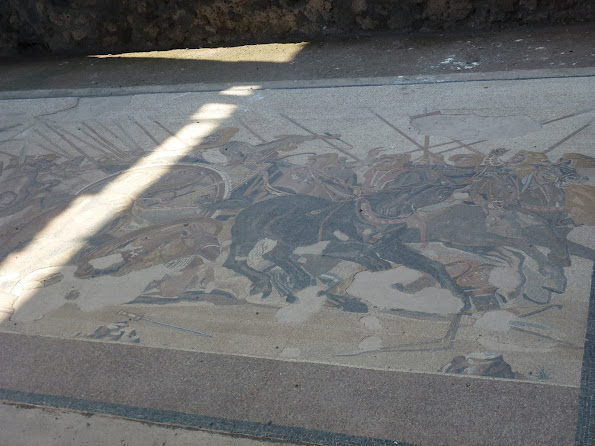 The "Battle of Alexander" mosaic decorated a floor in the House of the Faun.
This is a modern reproduction,
the original is displayed in the Archaeological Museum in Naples.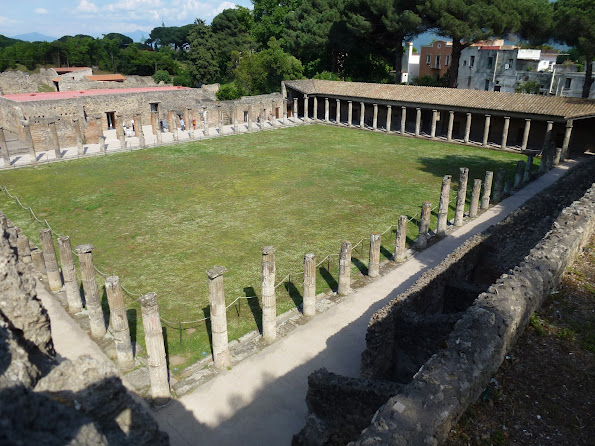 A practice field for the gladiators.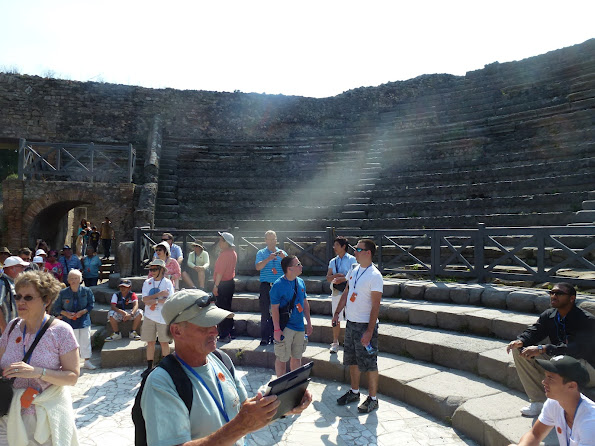 A (Greek) theater.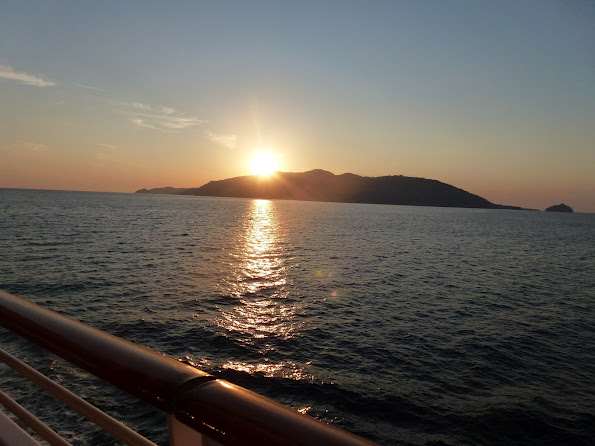 Sunset.
We were heading north to Rome.