CruiseDay_1, Rome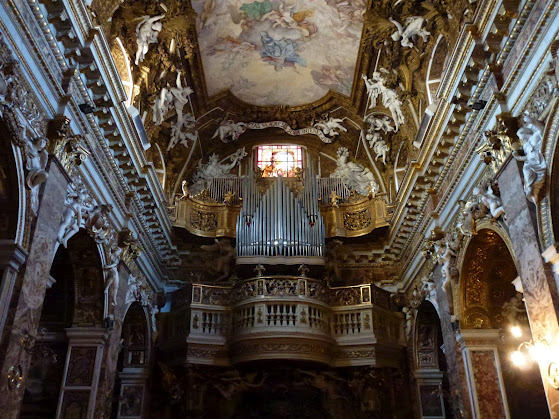 Inside the small family church of Santa Maria della Vittoria,
a 5-min walk from our hotel in Rome.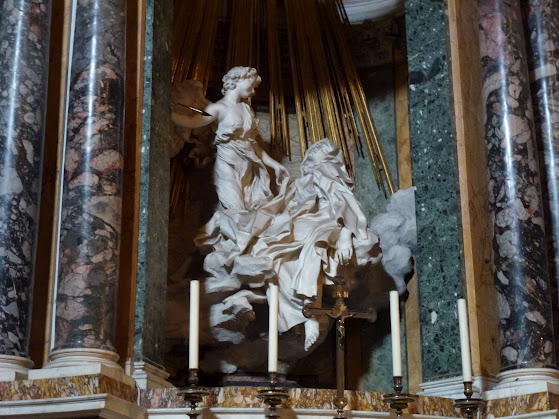 St. Teresa in Ecstasy, one of Bernini's masterpiece.
On the trip journal of our last day in Rome, there is link to a youtube video
of Simon Schama's introduction of Bernini's art.
The opening scene of that introduction video is this sculpture.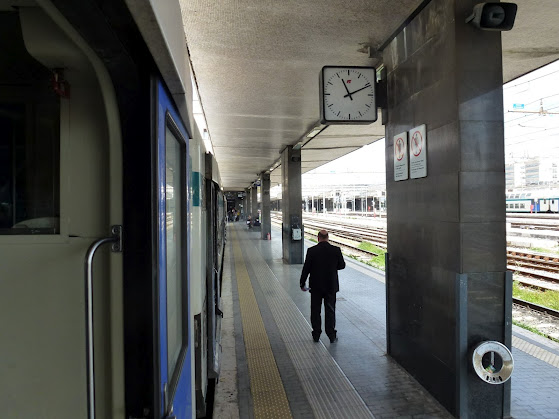 Regional train on track 25 of Roma Termini.
We rode this train to Civitavecchia port.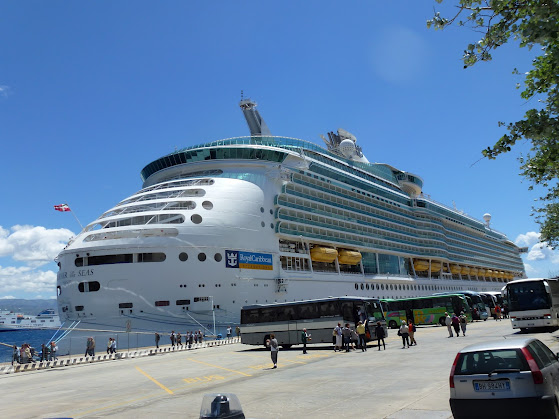 Mariner of the Seas.

Lunch buffet at the ship's Windjammer Cafe on Deck 11.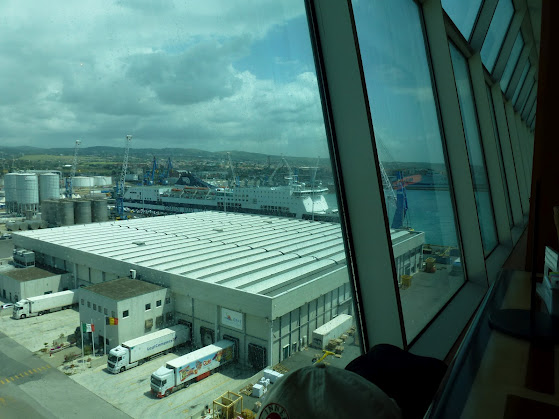 View of the port terminal from Windjammer Cafe.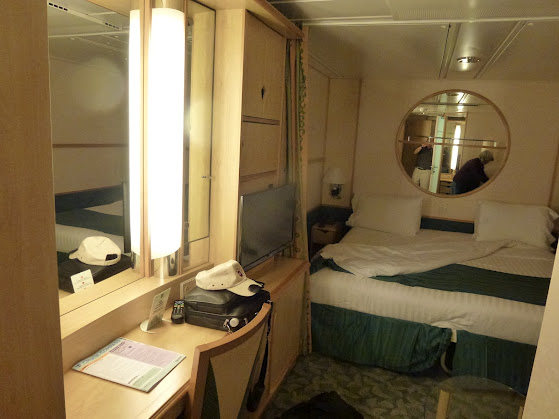 Our cabin on Deck 9.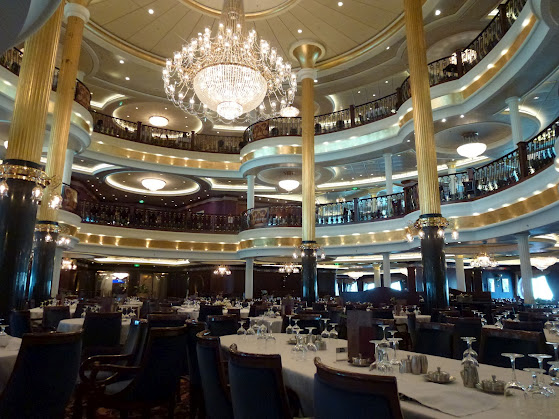 The 3-story-high formal dining room.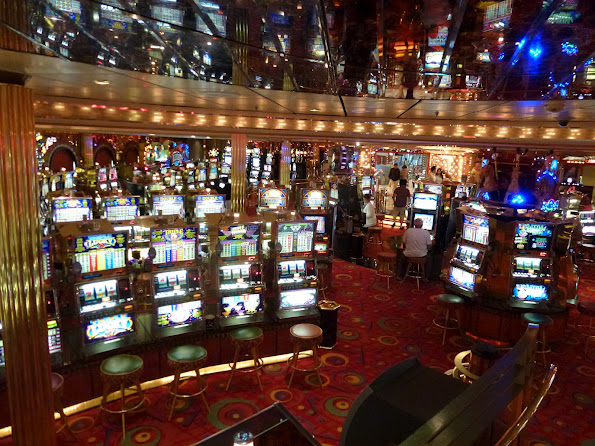 Casino on Deck 4.

The Promenade on Deck 5.
The windows you see on Deck 6, 7, and 8 are cabins with windows facing the Promenade.
These cabins went on sale for as low as $899/pp before sailing.
We saw one such cabin, it looked spacious because of the extruded windows tilting outward.
The drawbacks for the Promenade cabins may be noise from the Promenade.