CruiseDay_2, Messina, Sicily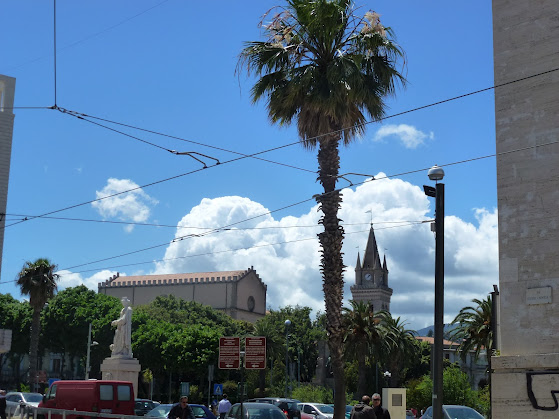 city streets of Messina near our dock.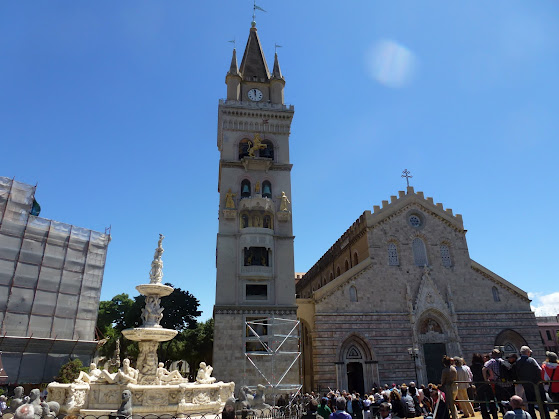 Messina's major site, Piazza Del Duomo.
In the center is the the mechanical clock tower.
To the right is Messina's Duomo.
To the left is the Orion fountain.
We joined the waiting crowd to see what was going on.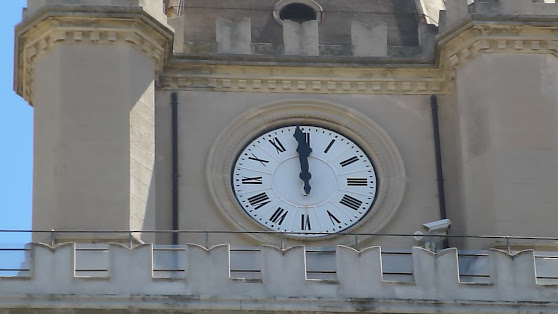 The clock struck at 12.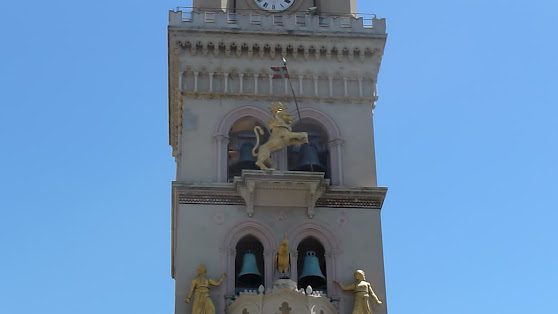 A bronze lion holding a banner, and a bronze rooster below the lion.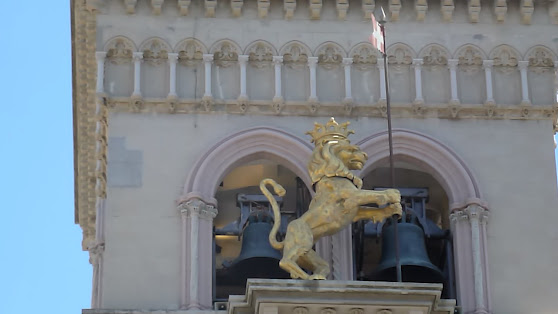 The lion rustled to roar.

The rooster crowed.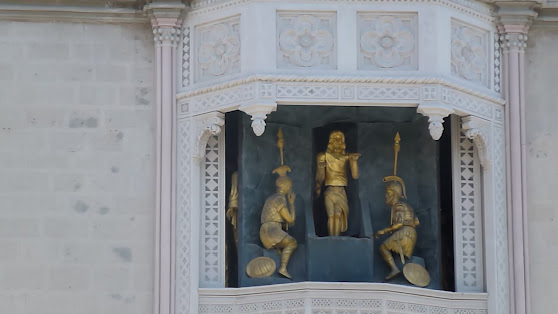 A procession of historical figures ...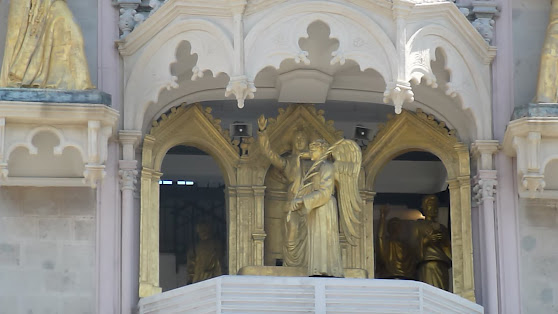 ... and angels.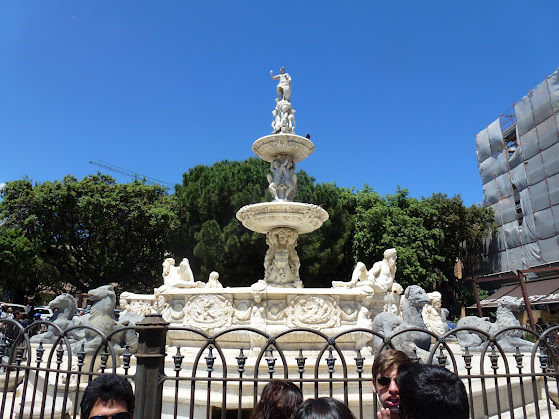 The Orion fountain was constructed by Giovanni Montorsoli (a disciple of Michelangelo)
in 1553. The top figure depicts a lounging Orion, the mystical founder of Messina.
The fountain was constructed to commemorate the completion of Messina's aqueduct.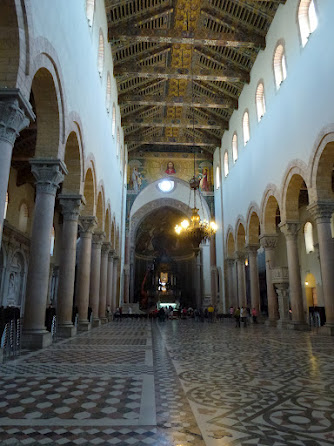 The nave of the Duomo.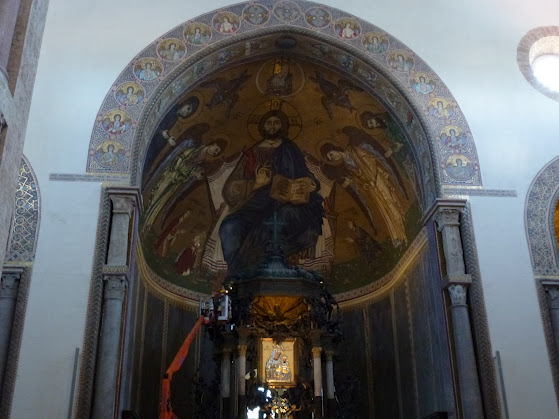 Mosaic of Christ in the apse.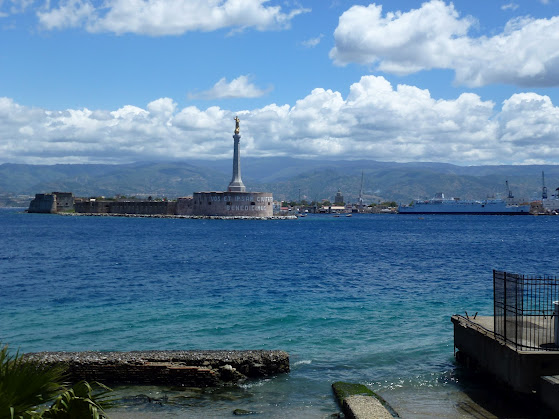 A golden statue of Madonna delle Letters (Our Lady of the Letter)
greets visitors in Messina's sickle shaped harbor.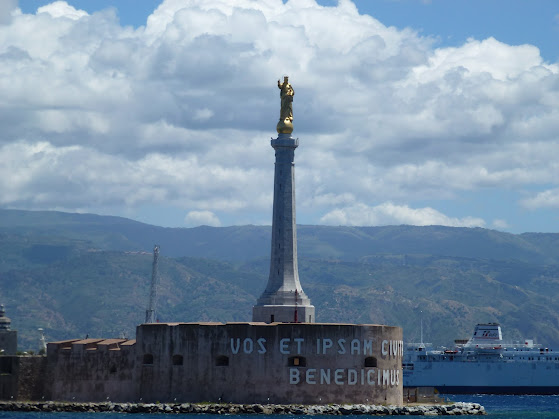 The inscription translates to "We bless you and your city".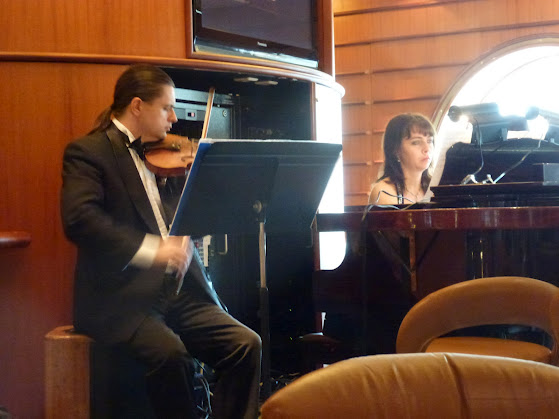 Classical music by the Three Seasons trio at the Schooner Bar.
They played almost once a day at different hours and at different locations of the ship.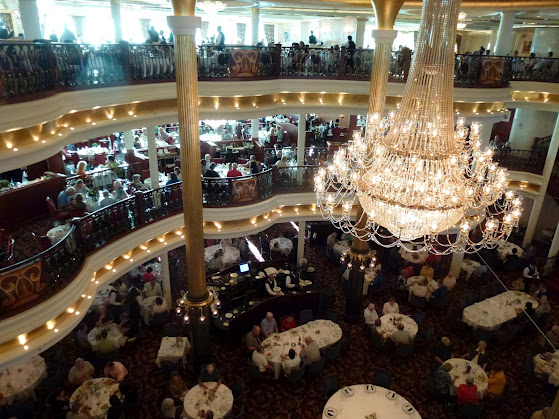 We went to the dining room for dinner.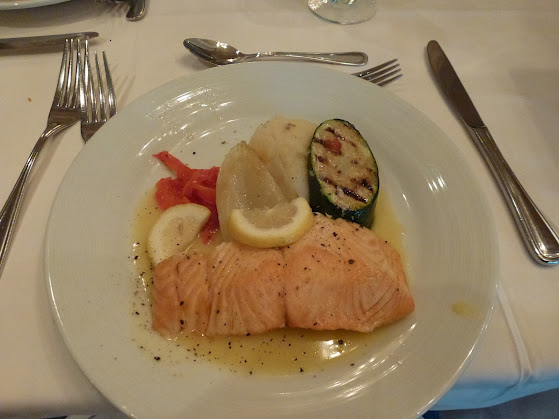 Vincent had grilled salmon.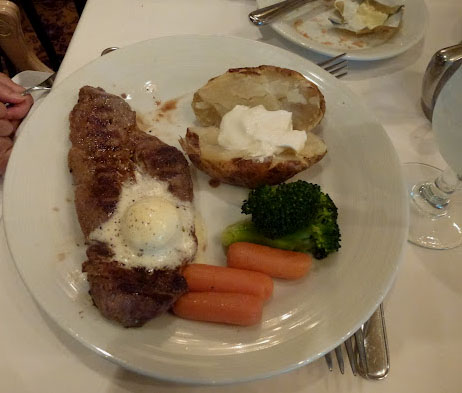 Mei-Ching's steak.