CruiseDay_4, Chania, Crete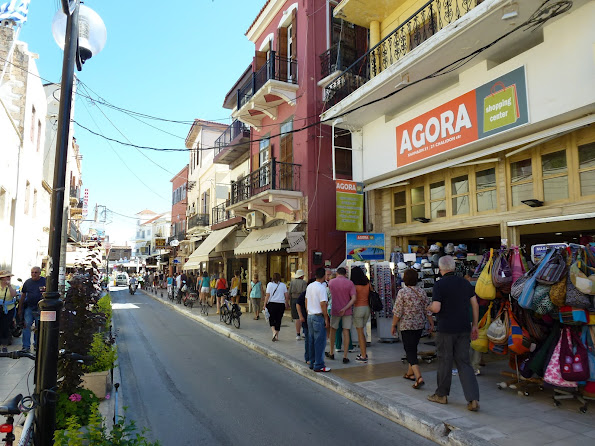 A street in old town Chania.

A 17th century mosque - built to honor the first Turk Commandant of Garrison of Chania.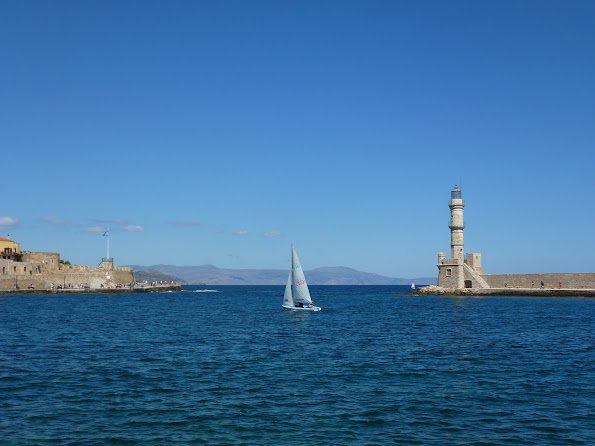 The Venetian harbor.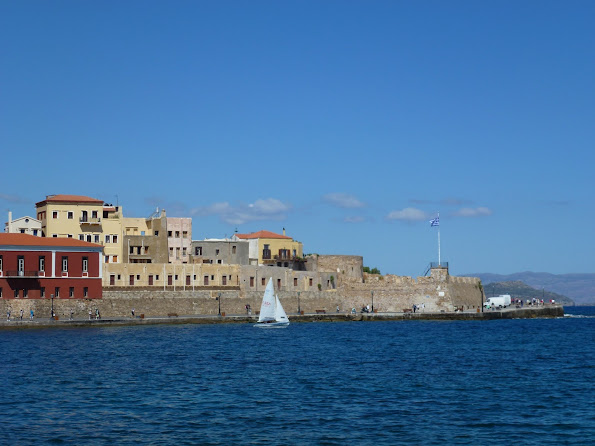 >
The Turkish fortress to protect the entrance of the harbor.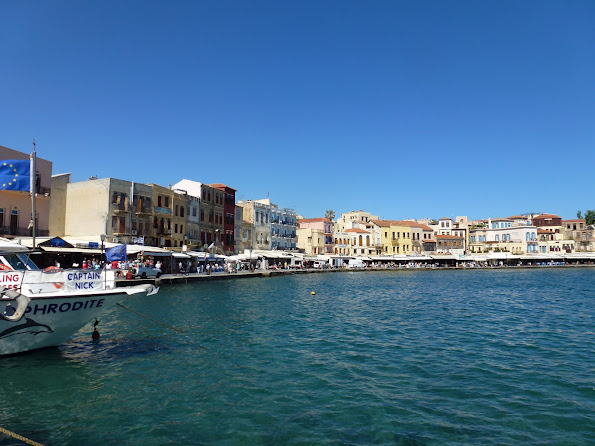 >
Restaurants and shops lining the harbor front.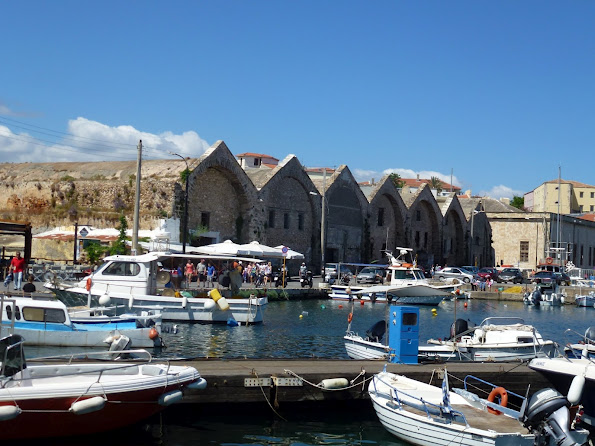 >
The 15th-century Venetian dockyard - built during the Venetian occupation (1212-1669)
to maintain the Venetian ships during winter.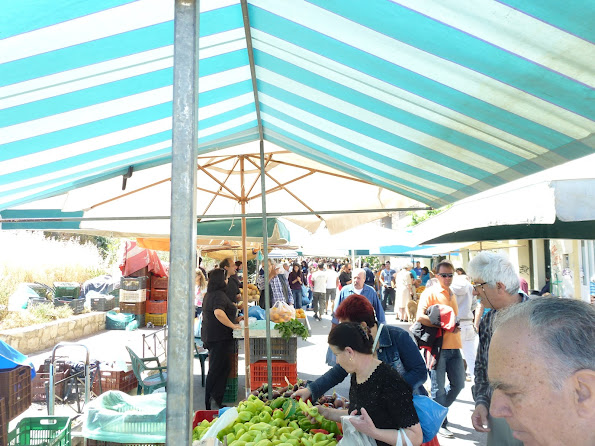 >
We made a right turn from the harbor and stumbled upon this Saturday market.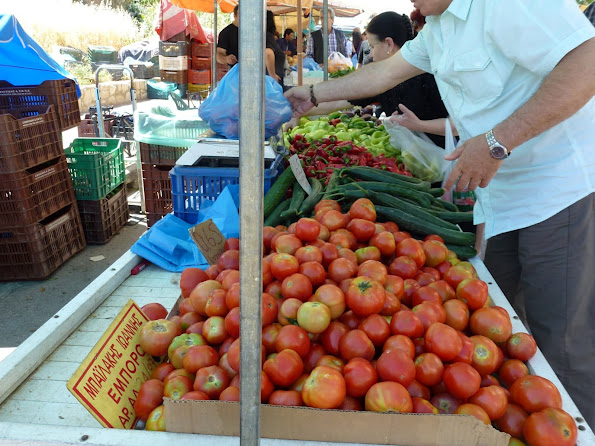 >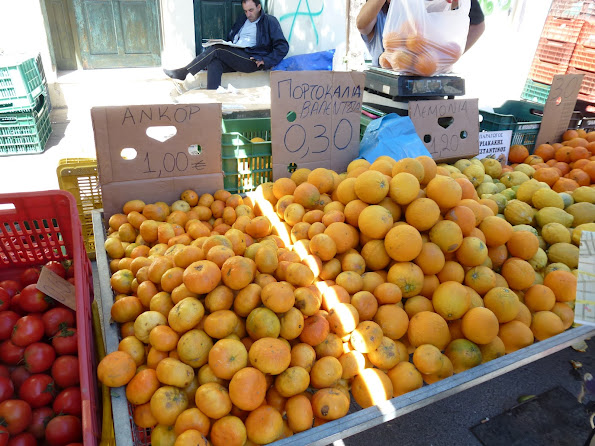 1 kg for 1 Euro?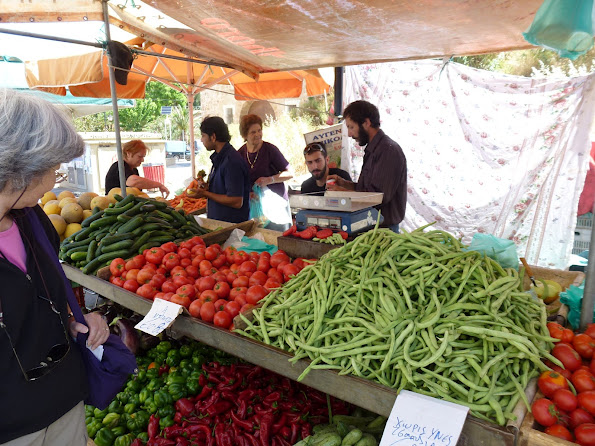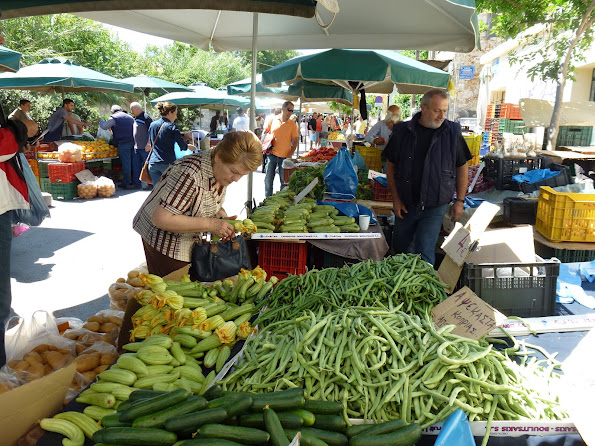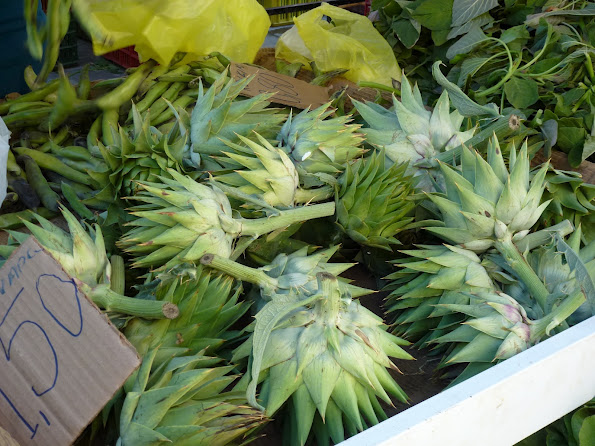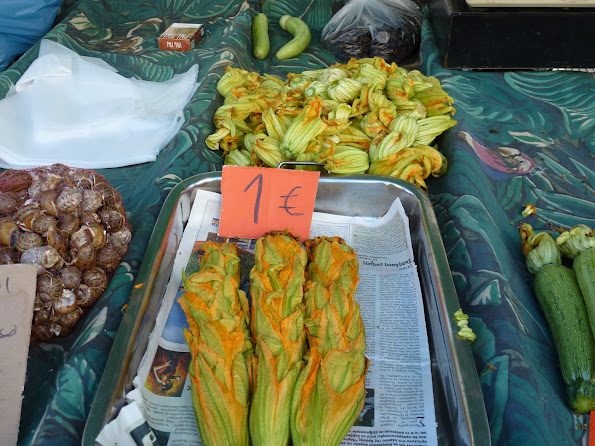 Zucchini flower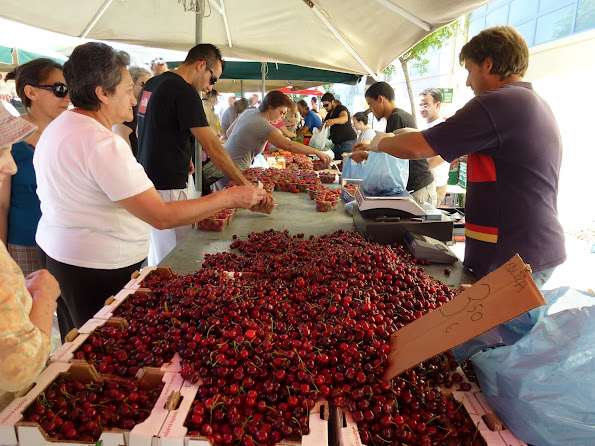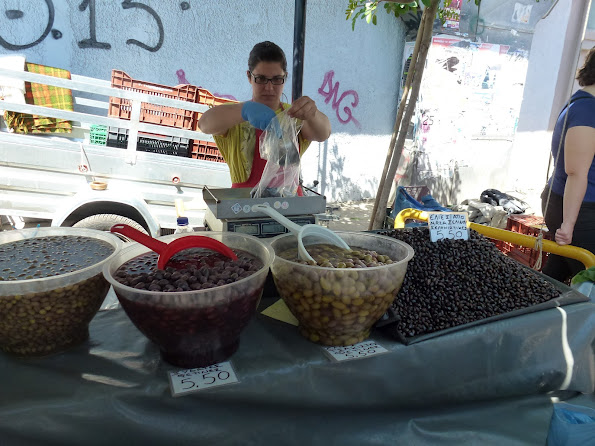 Olives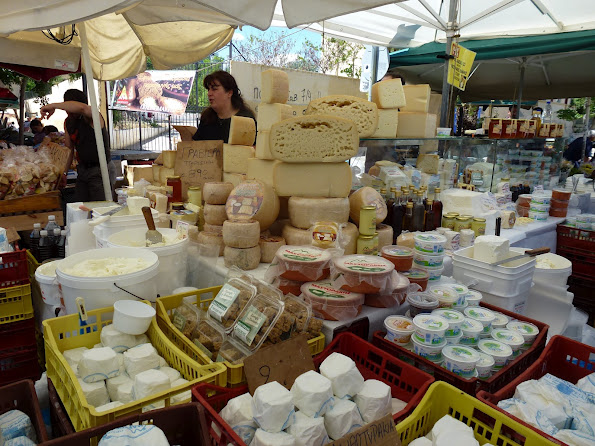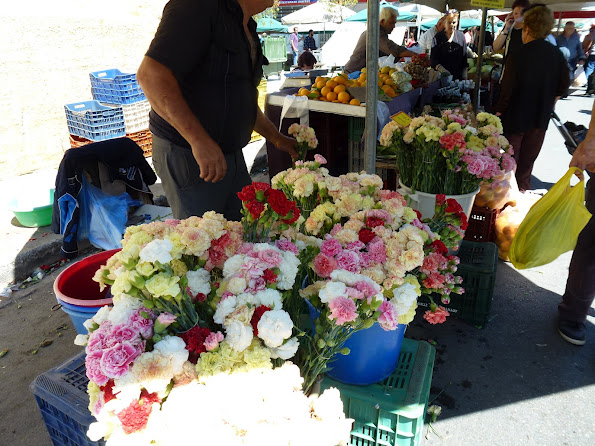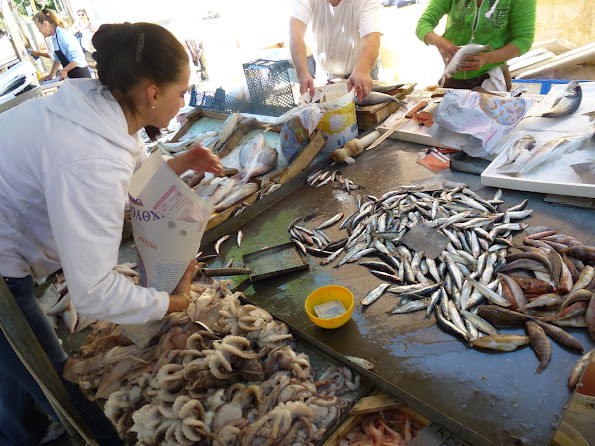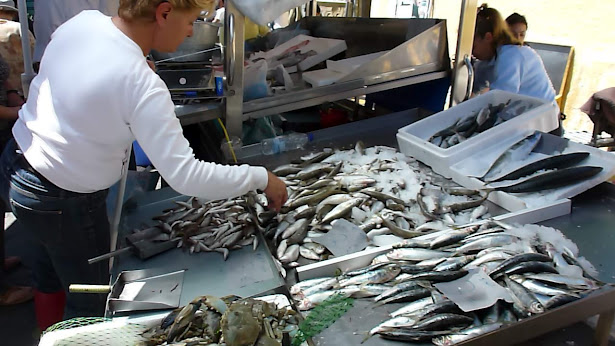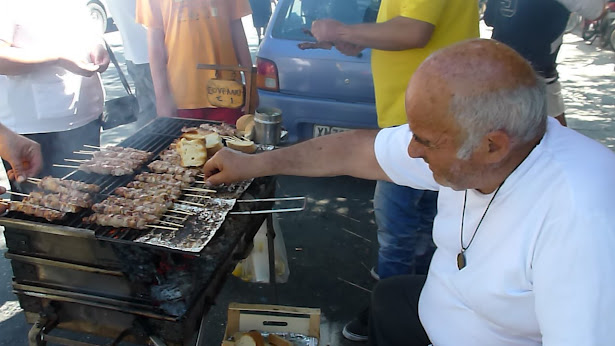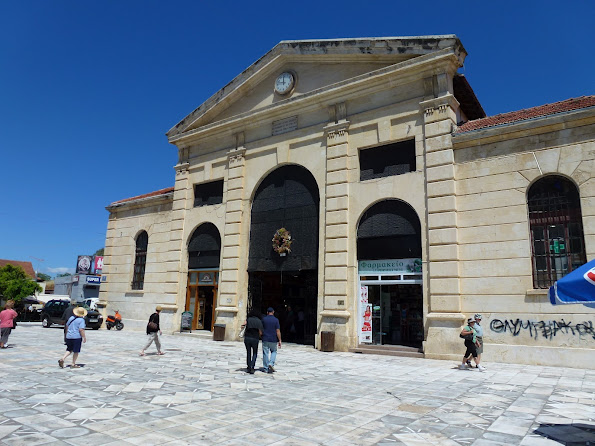 We were entering the indoor "Municipal Market" building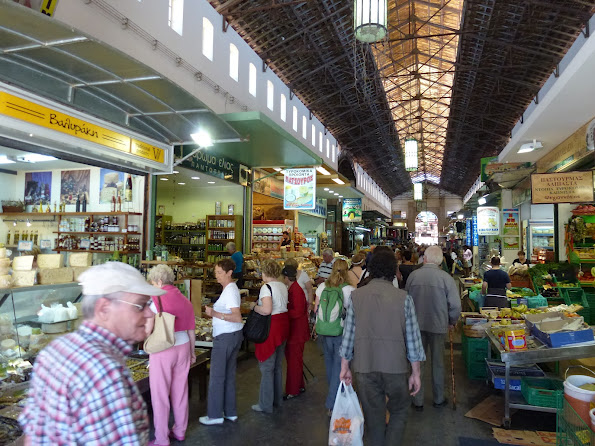 Shops inside the Municipal Market building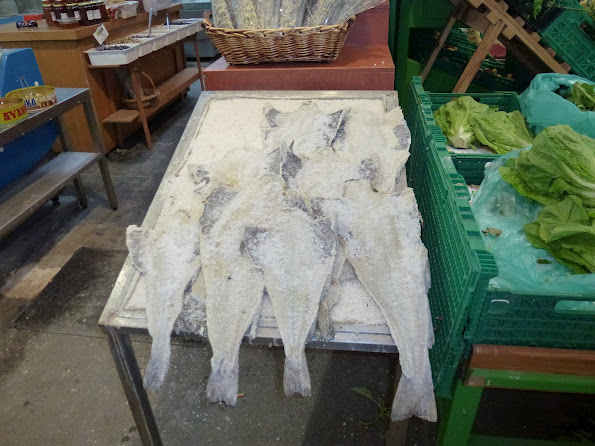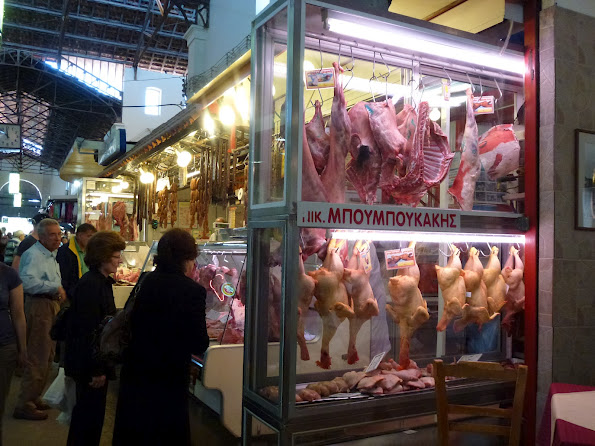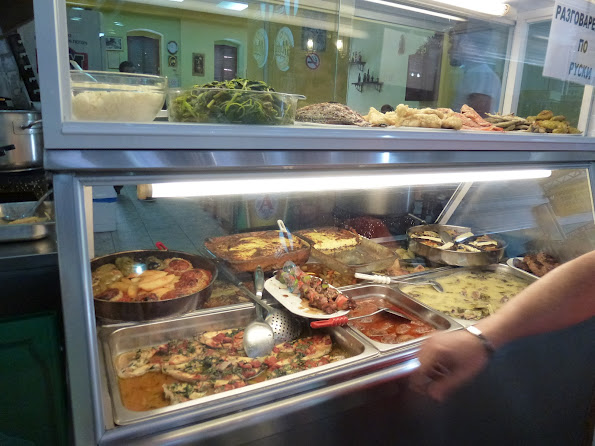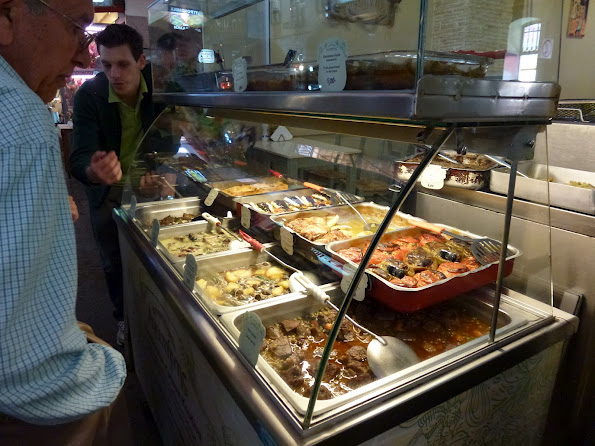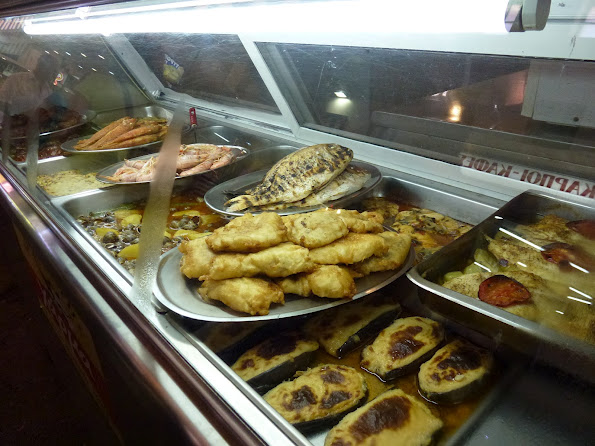 All these were quick lunch options, but we decided to go back to our ship
for a more relaxed lunch.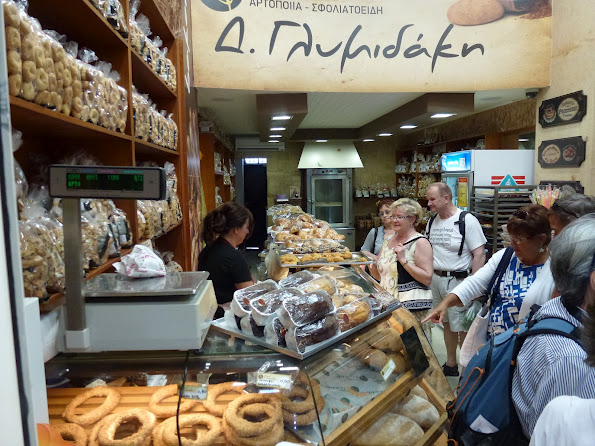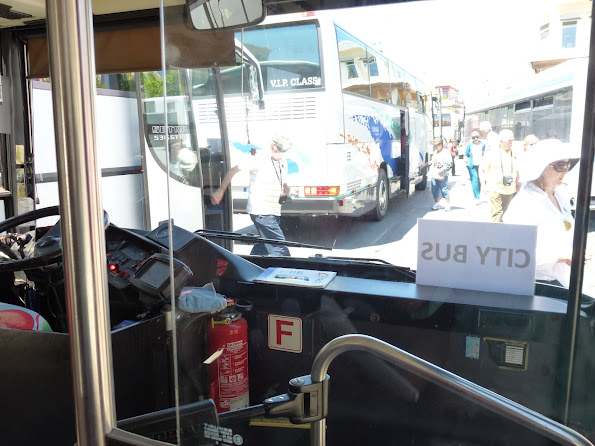 We took this shuttle bus back to our ship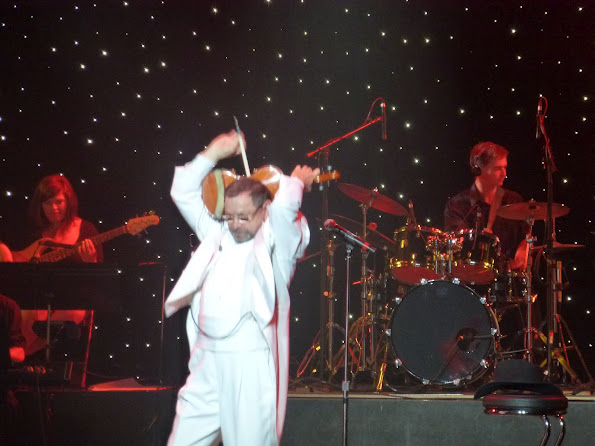 A violin virtuoso headlined our evening show.