CruiseDay_5, Rhodes

Rhodes harbor.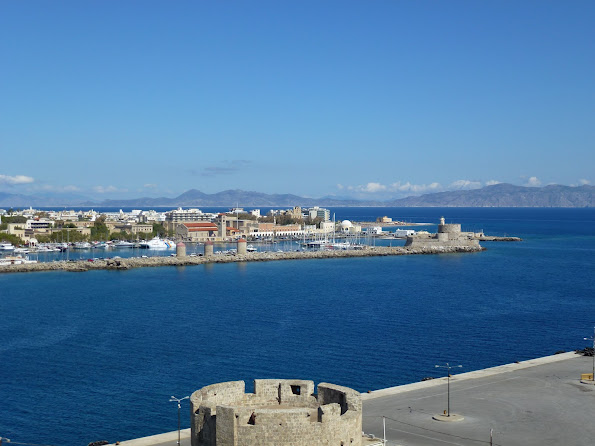 View of the Rhodes harbor toward the open Aegean sea.

The Marine Gate with twin towers,
is the main route into the old town from Commercial harbor.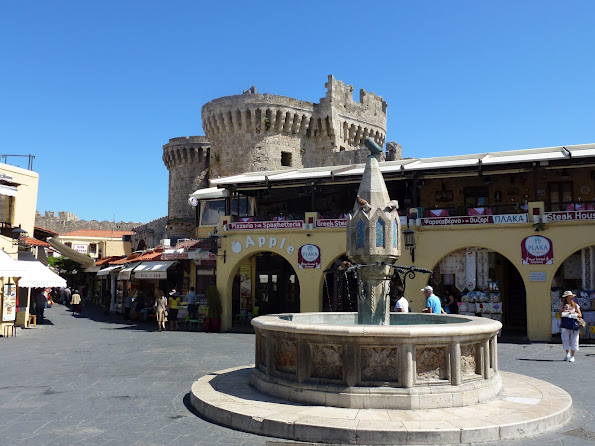 A medieval fountain in the central square.

One of the main shopping streets, Sokratous,
where you can find Greek and Turkish souvenir.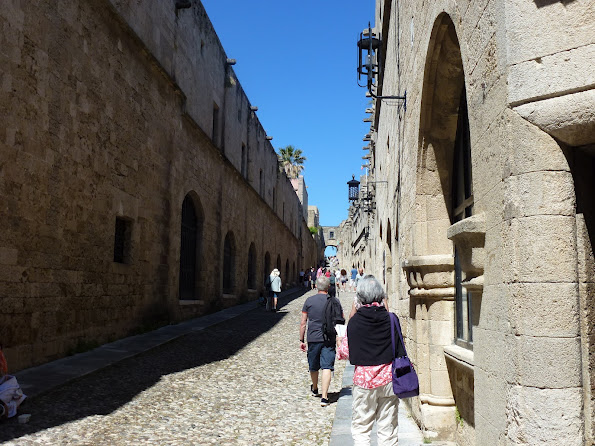 Street of the Knights.
Knights of St. John lived in inns that recreated the home they left behind.
Immediately to Mei-Ching's right is the Spanish Order's inn, now used by a bank.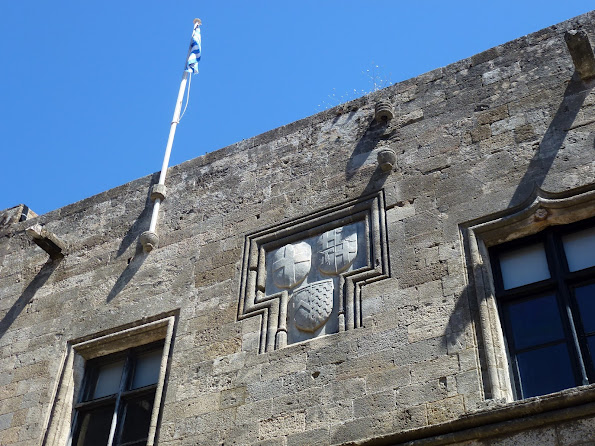 Inn of the order of Italy? The shield of the order is supposed to tell.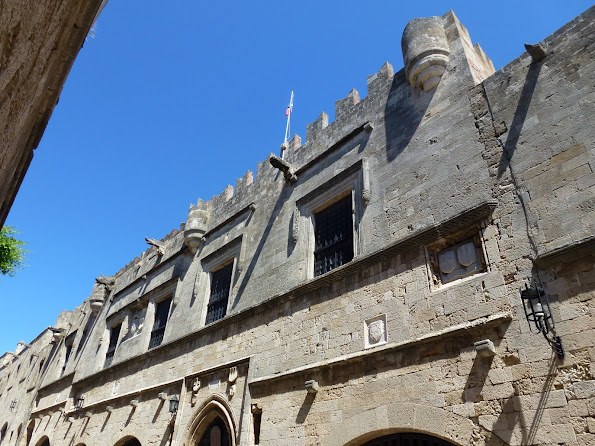 Inn of France, constructed in 1492.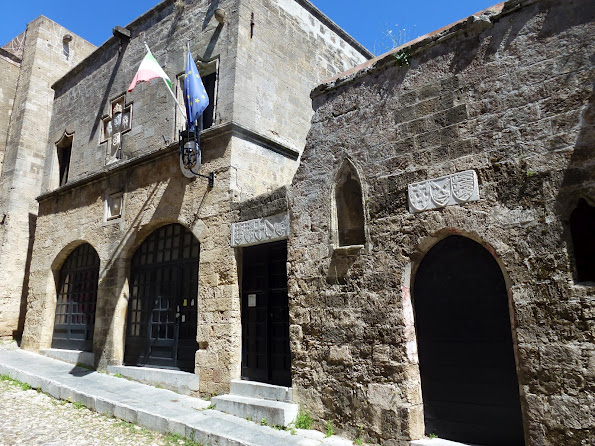 Another inn, after the Inn of France.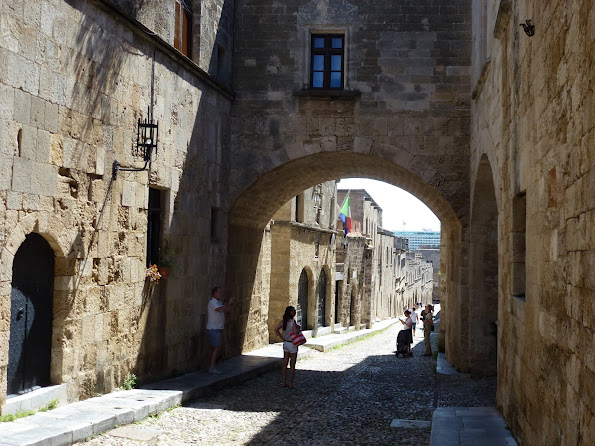 Street of the Knights, looking down hill toward the harbor.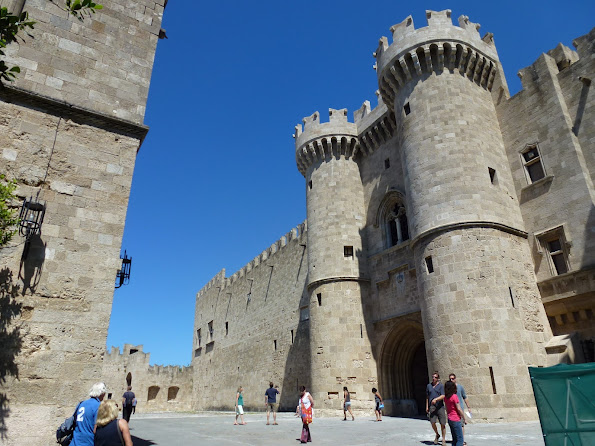 The 14-th century Palace of the Grand Masters, perched at the highest point of the town.
It is the residence and political headquarters for the Knights' leader, the grand master.
This was also the final line of defense for the Knights.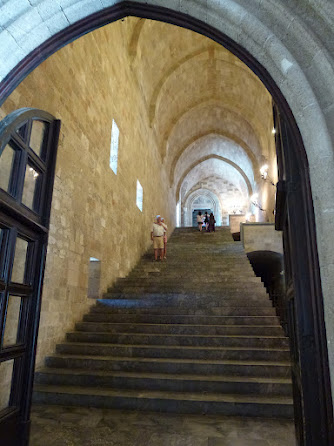 A staircase inside the Palace of the Grand Masters.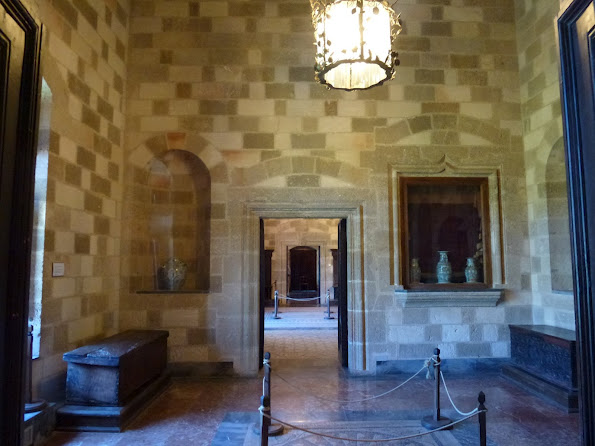 Rooms inside the Palace of the Grand Masters.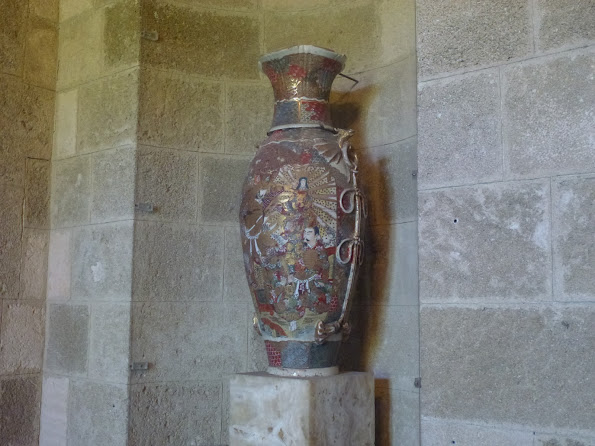 Several huge Chinese vases were displayed in the palace.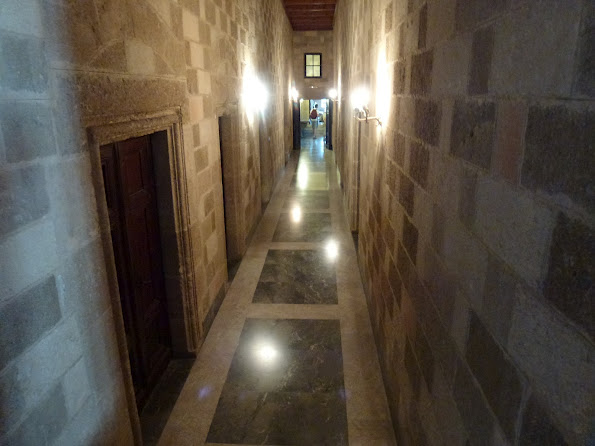 hall way in the palace.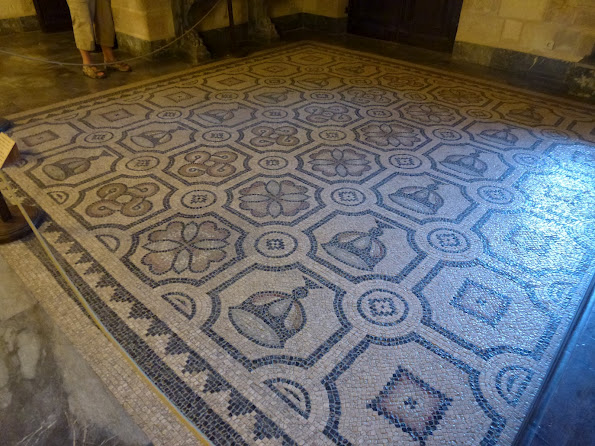 Mosaic floor from the island of Kos moved to the palace.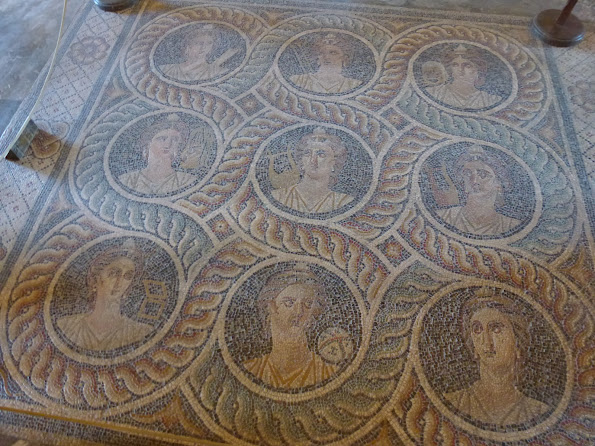 Another mosaic floor originally from the island of Kos.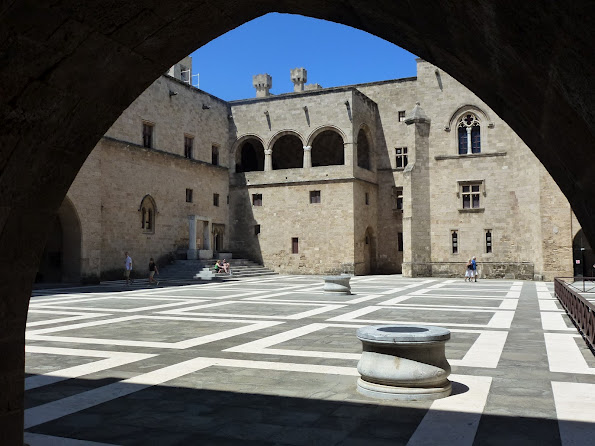 The palace's courtyard.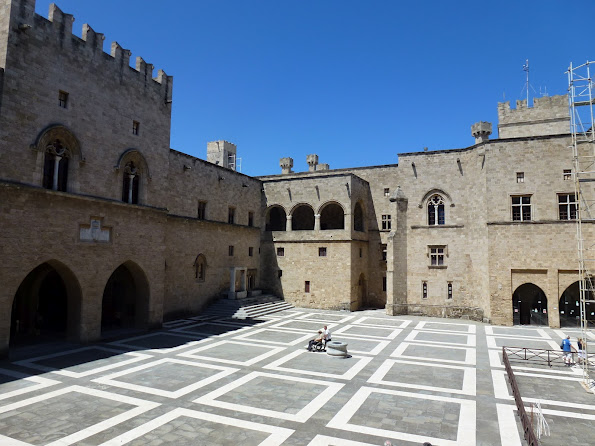 courtyard.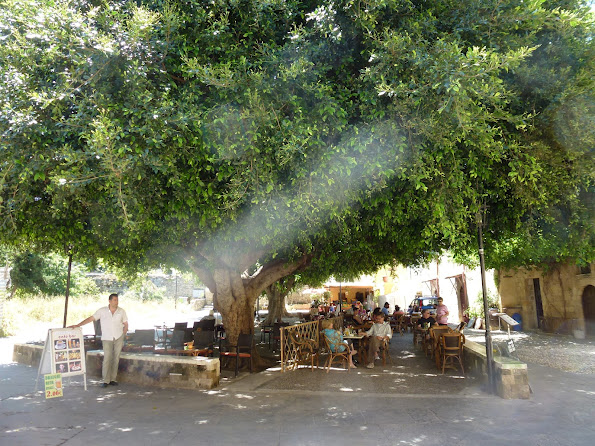 A leafy outdoor restaurant we walked past by.
Photos of lunch choices and prices were displayed on a board, about 8€ to 10€.
But we really wanted to go back to our ship to wash hands and drink bottomless lemonade.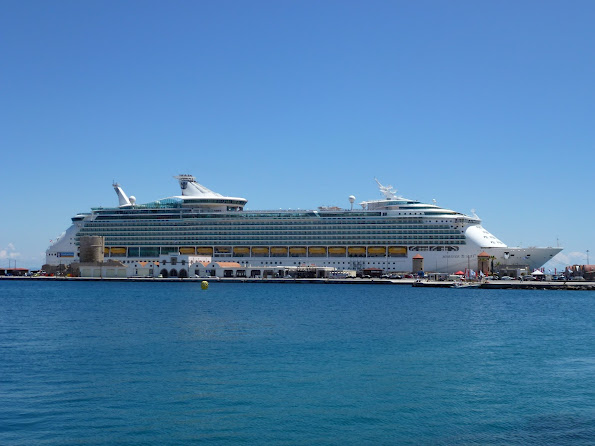 Our ship, Mariner of the Seas docked in Rhodes harbor.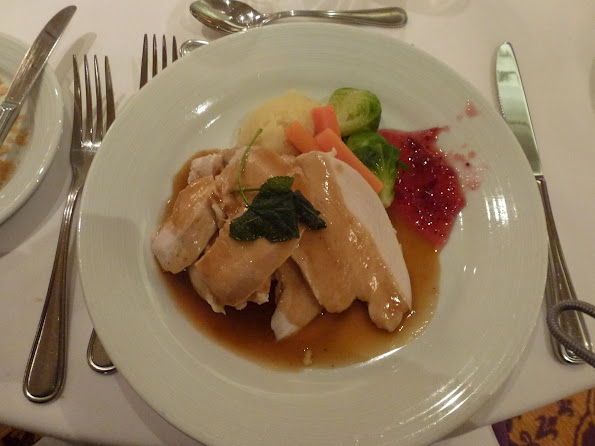 Dinner in the dining room, roast turkey with trimming.