CruiseDay_8, Istanbul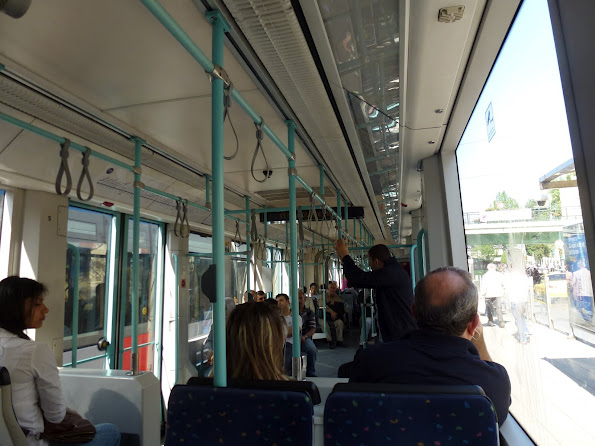 The tram we rode heading west for sight-seeing this morning.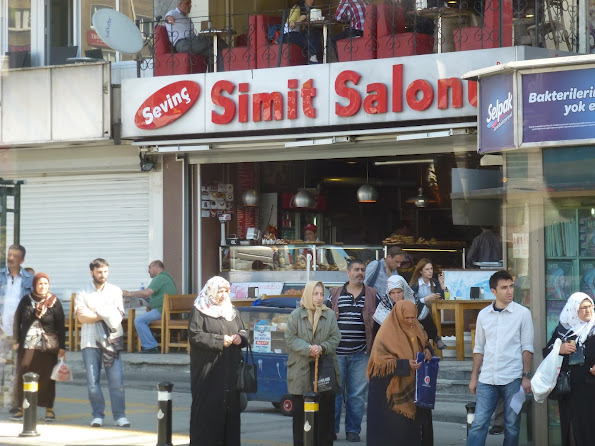 A chain bakery outside the tram window.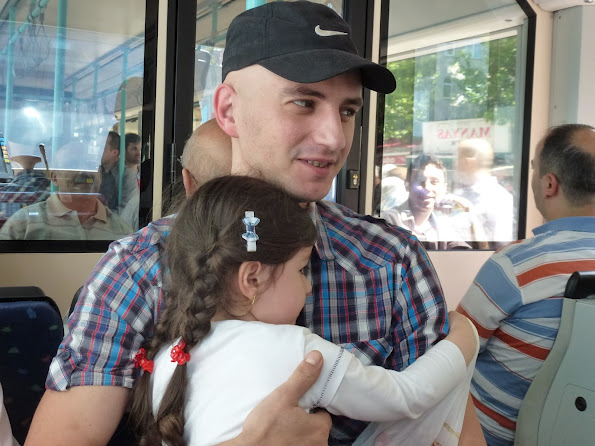 A cute 3-year-old girl on the tram who was camera-shy.
She reminded us of our granddaughter Angelina.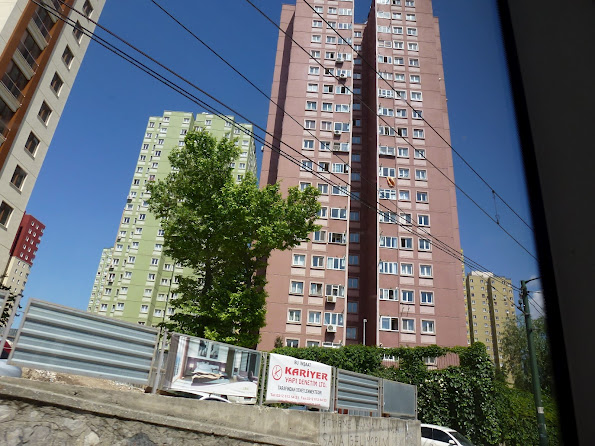 >
High-rise apartment in the western suburb.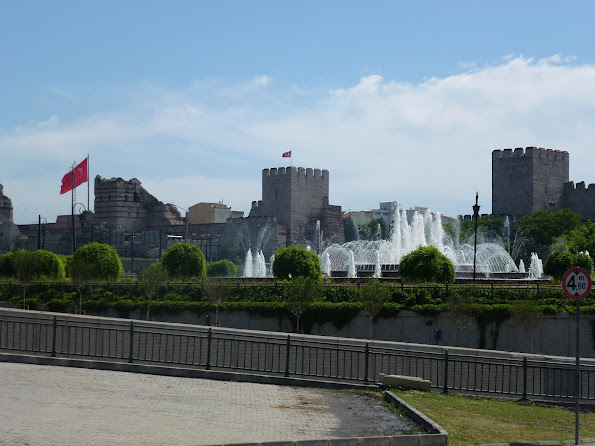 After getting off the tram at the TOPKAPI (Gate) stop,
we found ourselves in a beautiful park (Topkapi Sehir Park).
From this park, we could see part of the old Theodosian walls and its towers.

We saw this structure with several school buses in its parking lot.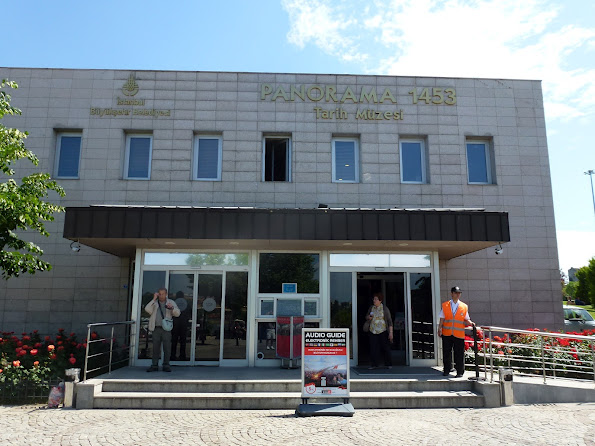 Out of curiosity, we went to investigate what the building is for.
It is the "Panorama 1453 History Museum".
This is the museum's entrance.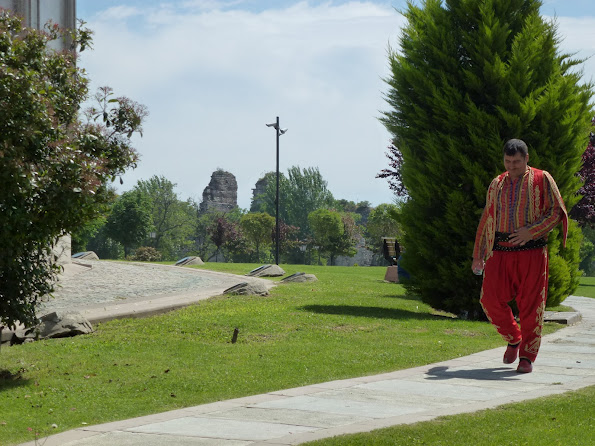 A man in period costume in front of the museum.
A damaged tower in the background
is one of the towers damaged during the 1453 conquest war.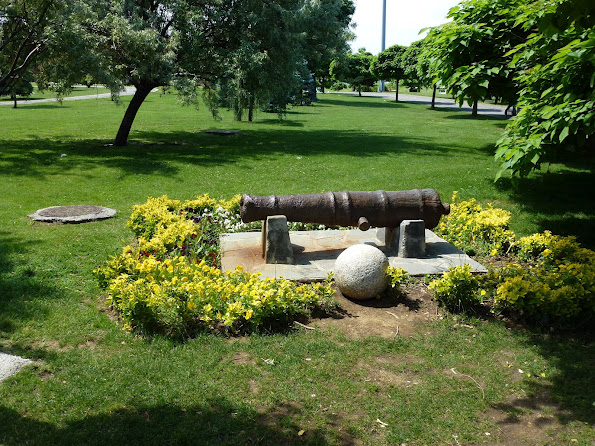 Part of a cannon and a cannon ball were displayed on the park ground.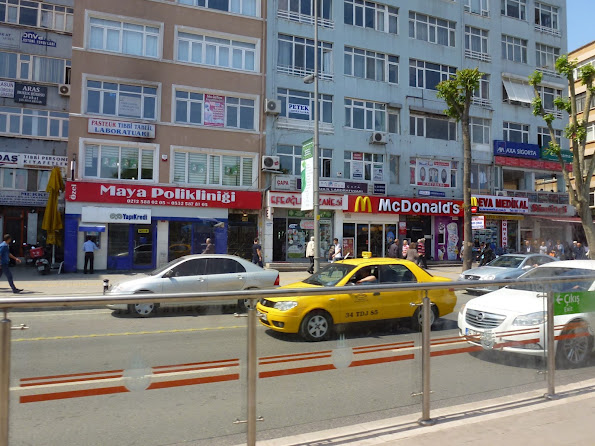 We were on the tram again to get back to the ship.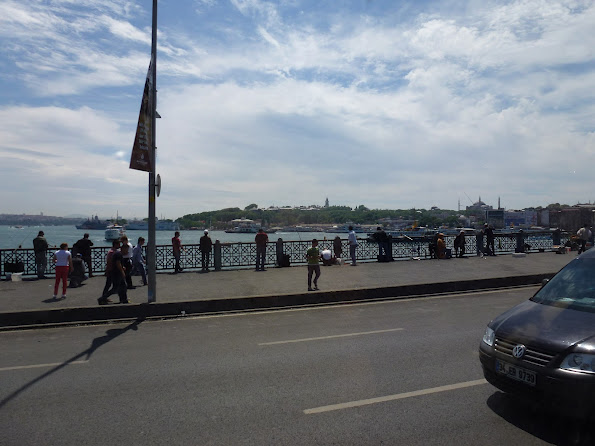 On the Galata bridge - our tram was crossing the Golden Horn.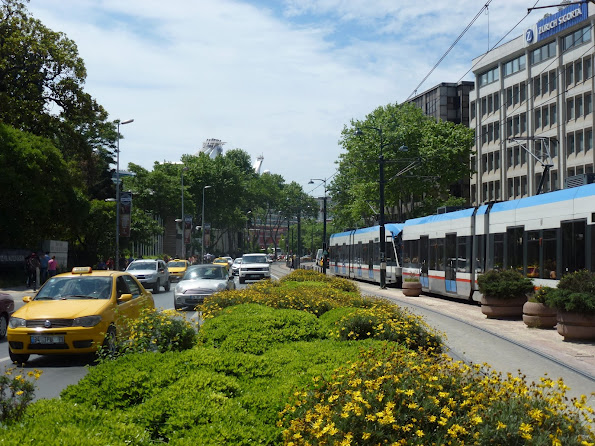 The tram we just got off.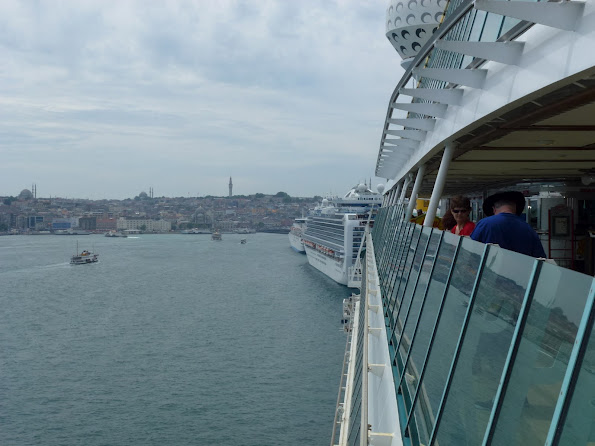 Back on the ship, everybody was getting on an open deck to watch the sail away.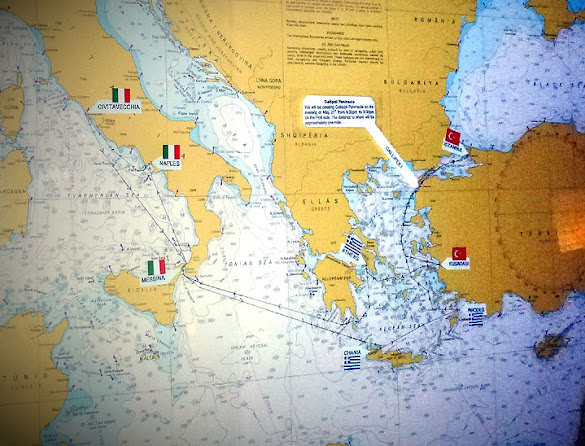 Our cruise itinerary map displayed outside the Windjammer Cafe.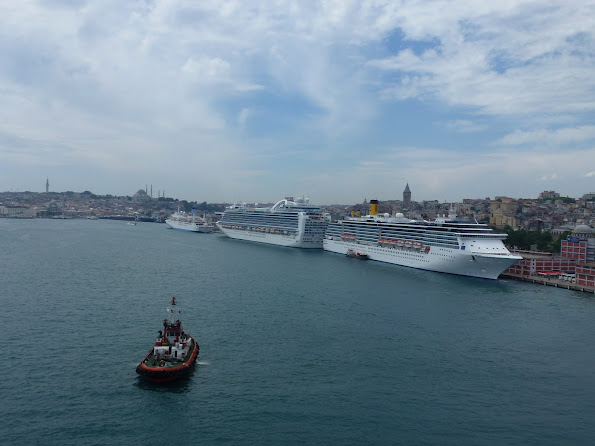 We were slowly pulling away from the terminal.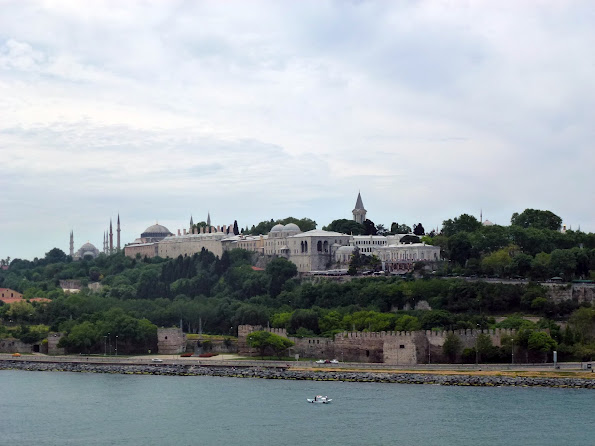 The back of the Topkapi Palace and its gardens.
The palace was commissioned by Mehmed II, the conqueror.
It served for 380 years as the Imperial residence of the Ottoman household.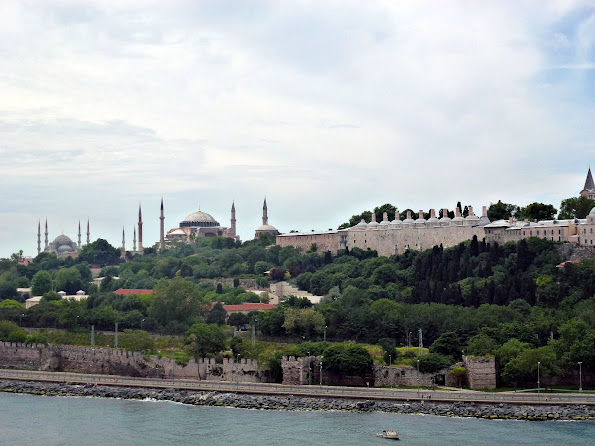 To the left of the sprawling palace is the orange-hued Hagia Sophia.
To the left of Hagia Sophia is the Blue Mosque.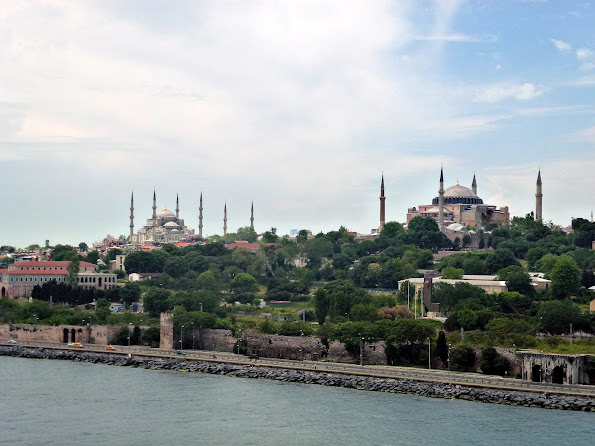 Orange-hued Hagia Sophia and the 6-minareted Blue Mosque.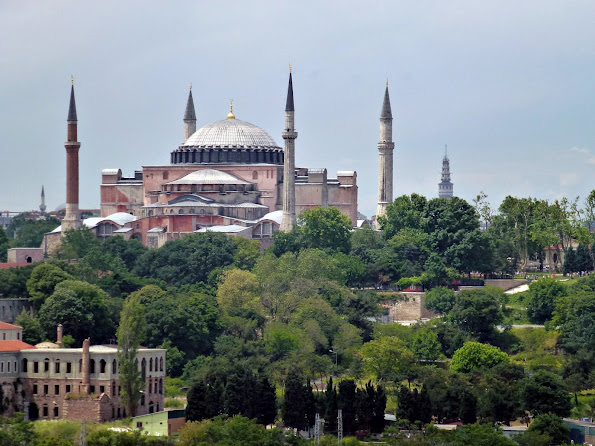 The south-east facade of Hagia Sophia, viewed from our moving ship.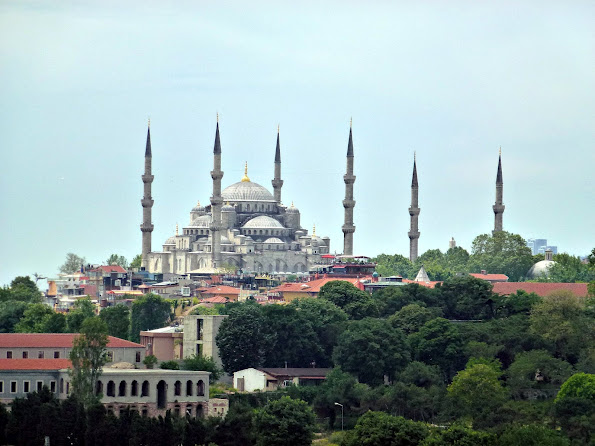 The Blue Mosque viewed from our moving ship.
All its 6 minarets were visible.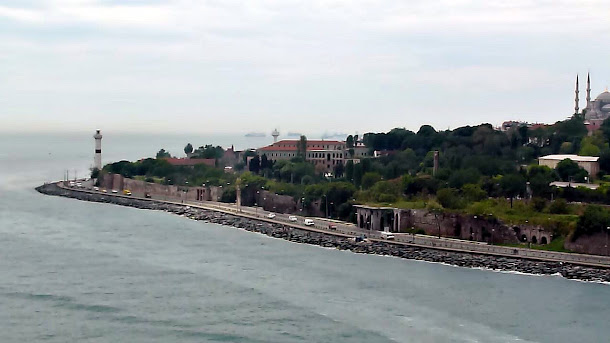 Rounding this bend we'd be in the Sea of Marmara.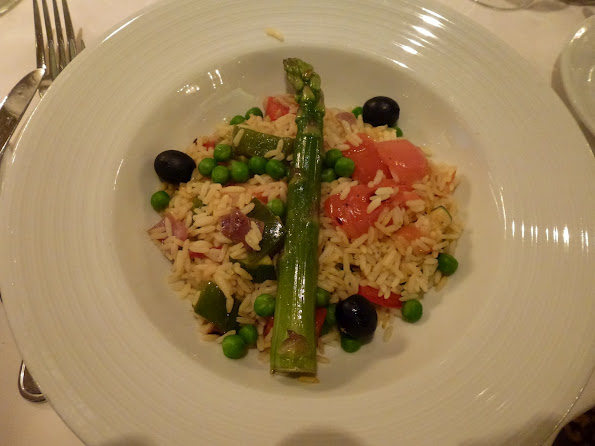 Dinner was in the main dining room. Vincent had vegetable paella.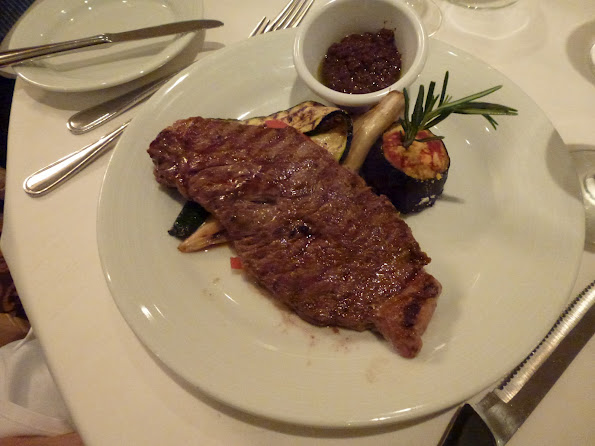 Mei-Ching had steak.