Day 3, Siena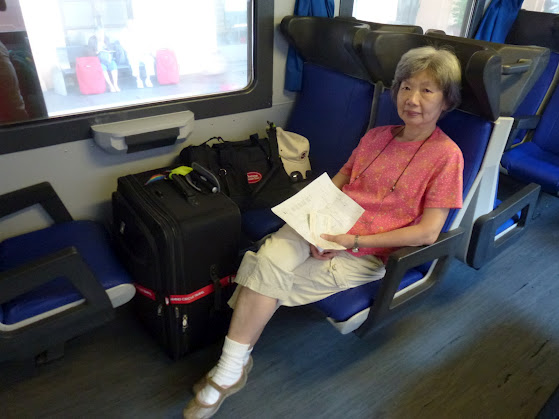 On a regional train to Siena.
The first set of seats in a car usually comes with extra space for luggage.

Views of the Siena Duomo and its bell tower from our hotel.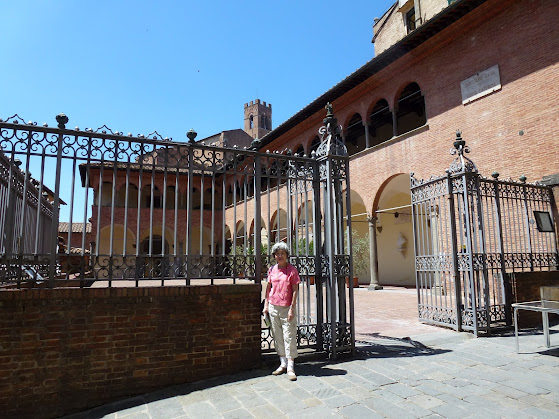 The sanctuary of San Caterina, adjacent to our hotel.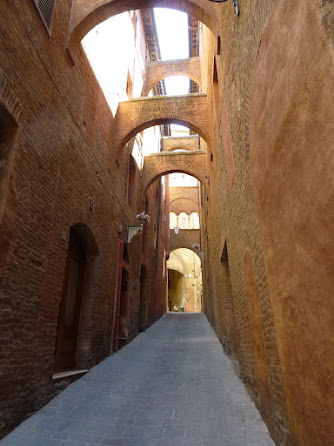 On our way to the Campo, we passed under these picturesque aerial bridges
linking buildings on opposite sides of the streets.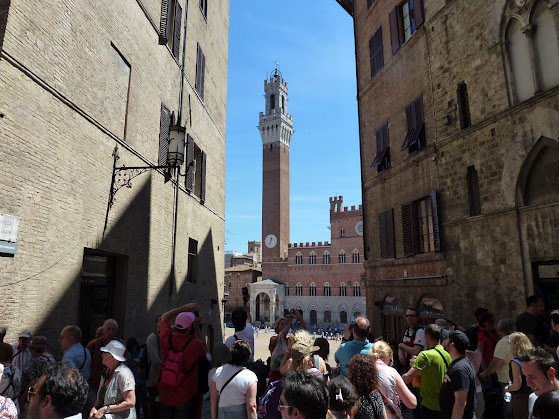 Our first view of the Campo and the city tower.
There was a mob of day trippers during mid day.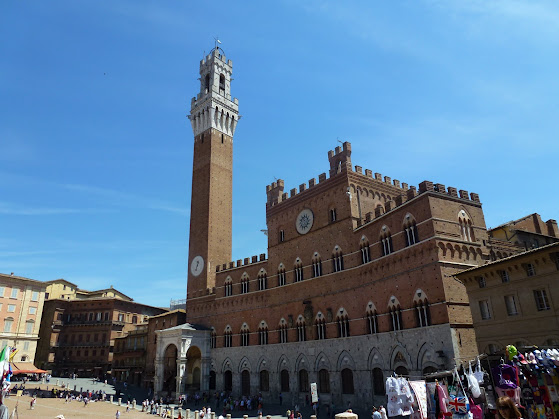 The city hall and its tower cast shadows on the south side of the Campo at noon time.
We joined the crowd to sit under the shade and eat pizza as lunch.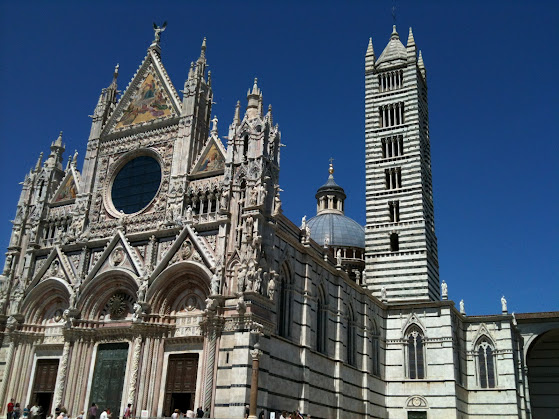 The white-and-dark-green-striped Duomo with its bell tower.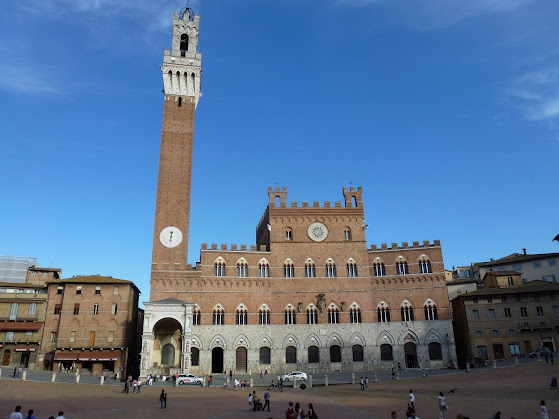 We came back to the campo in the evening after dinner.
By then the south side of the Campo in front of the city hall was deserted.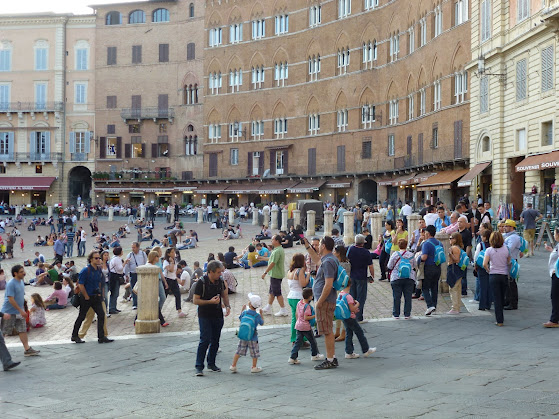 In the evening, most folks sat on the north side of the Campo in the cool shade.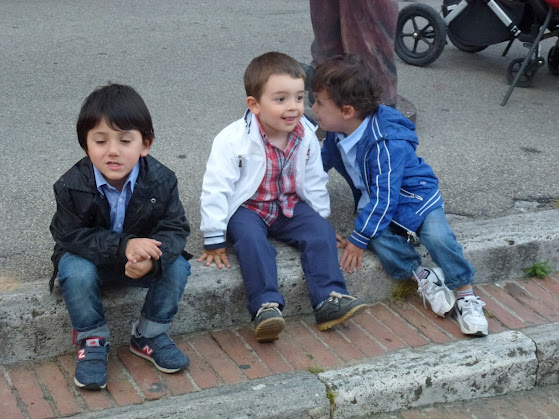 cute boys.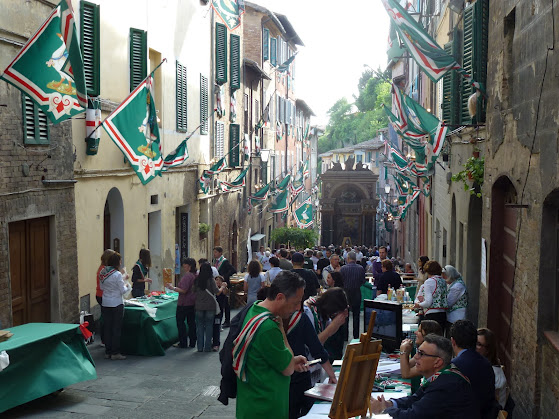 The Goose contrada's street fair was getting started.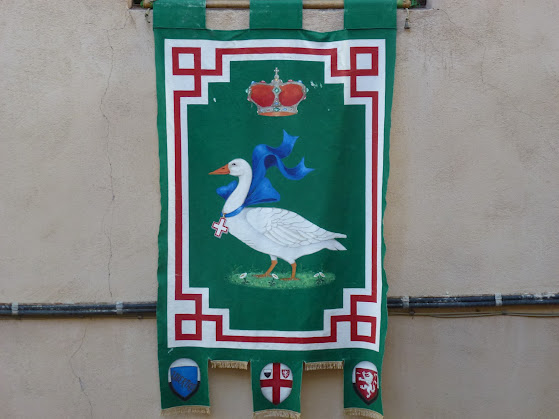 The Goose contrada's flag.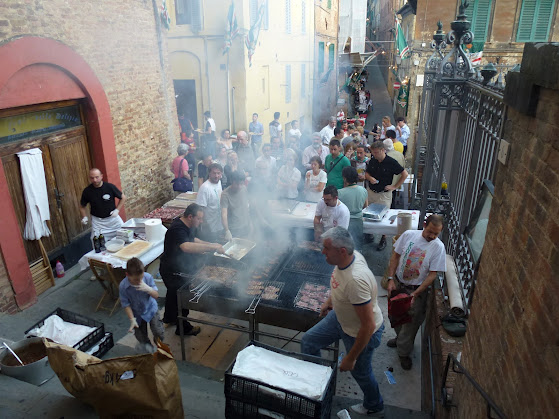 The street fair's BBQ station.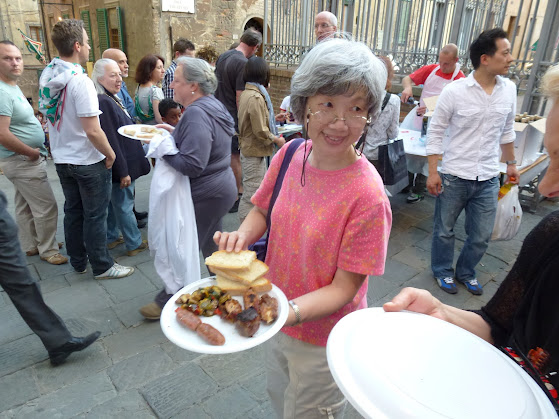 The BBQ station's menu was in Italian, and no one could translate for me.
So we bought one order of every item from the menu list.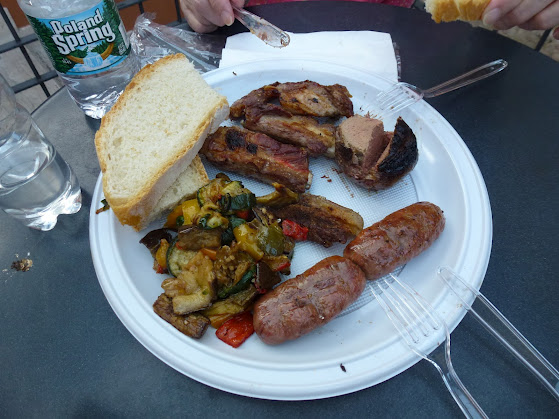 This was what we had on our plate.
Sausage, grilled vegetable, pork rib, pork chop and a round ball of offal.
We could not tell what was in the round ball, so we did not eat it.

We sampled these BBQ in the courtyard of our hotel.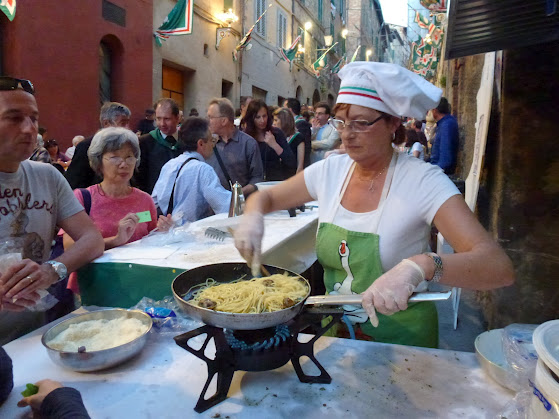 Since Vincent is not a fan of pork product, instead of go buy another plate of
BBQ (now that we know which to avoid), we purchased a plate of pasta with clam.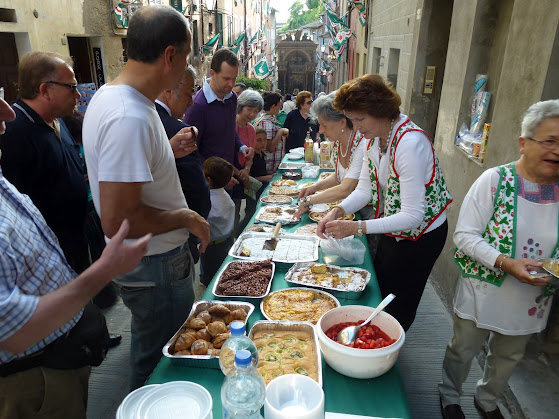 Then bought sweets from this dessert table.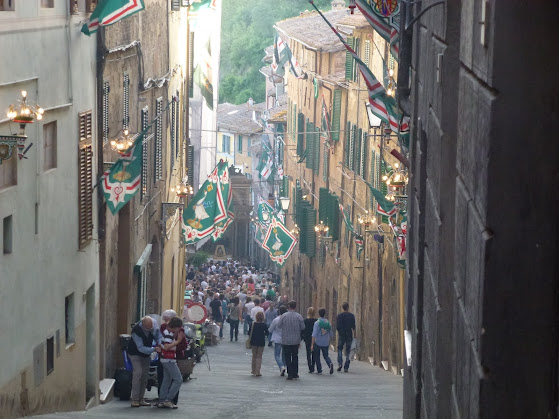 Views of the street fair,

... and the street fair.