Day 6, Rome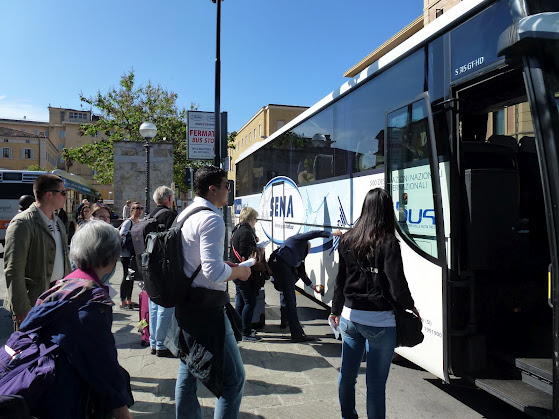 The SENA bus that took us from Siena to Rome in 3 hours.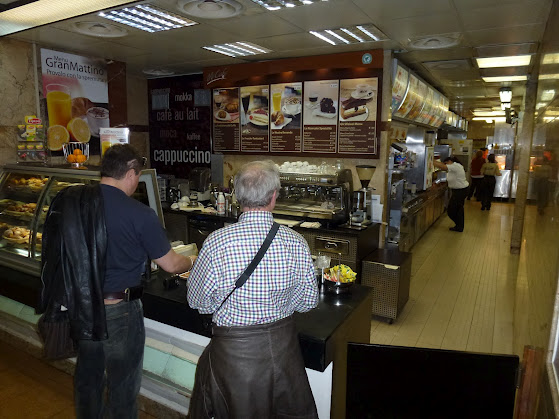 McDonald's at Piazza Repubblica in Rome for coffee and salad.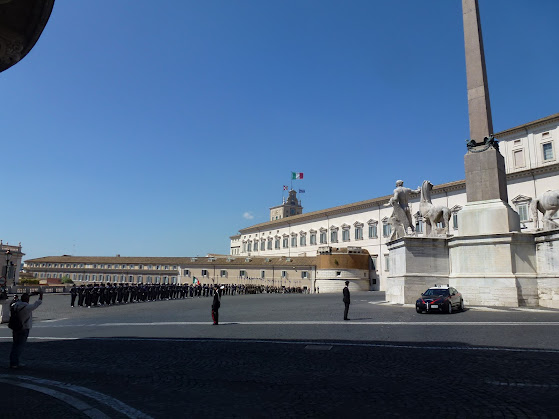 Quirinale Palace, built in 1583.
It now serves as the official residence of the President of the Italian Republic.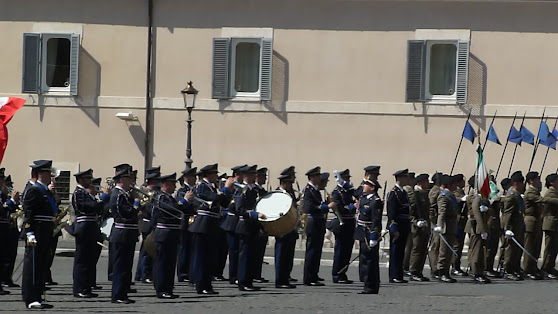 A marching band and guards were in the midst of a ceremony
in front of the Presidential palace.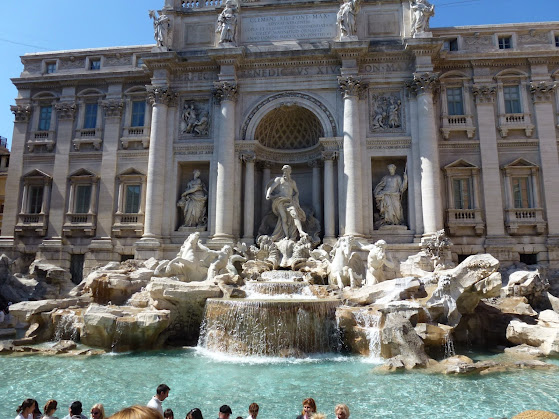 The Trevi Fountain.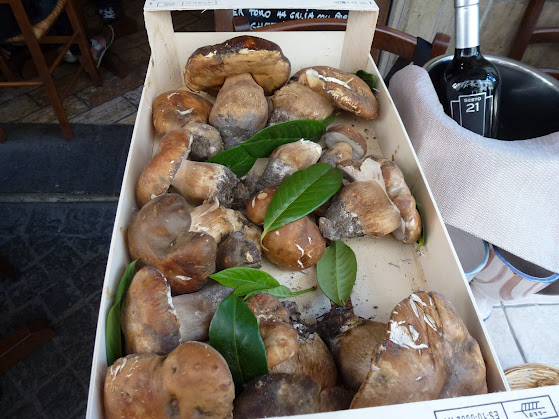 Porcini mushroom displayed outside a restaurant.
We read that Porcini mushroom are seasonal, and if a waiter recommends
a sautéed mushroom dish to you,
inquire how much it costs, because it could be 25€ or more.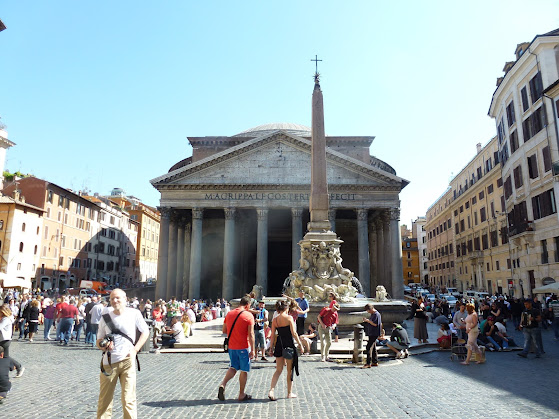 The Pantheon (built in 126 AD) and the Piazza Rotunda in front of it.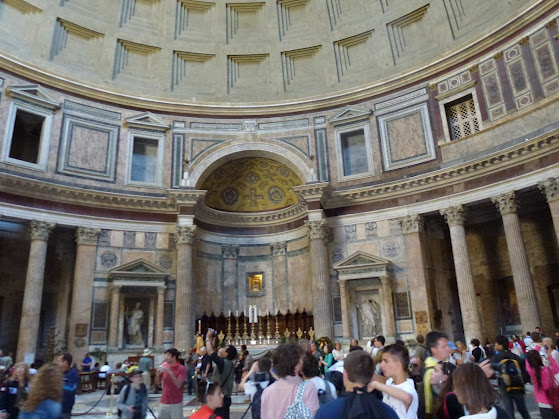 Inside Pantheon, one of the best preserved buildings in Rome.

Inside Pantheon.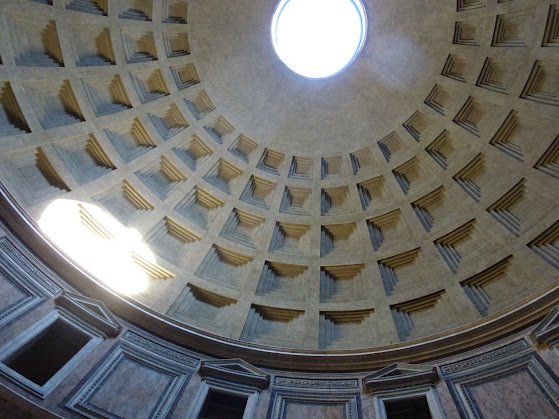 The Oculus (eye) of the Pantheon.
It is open to the weather, allowing rain to enter and fall to the floor
where it is carried away through drains.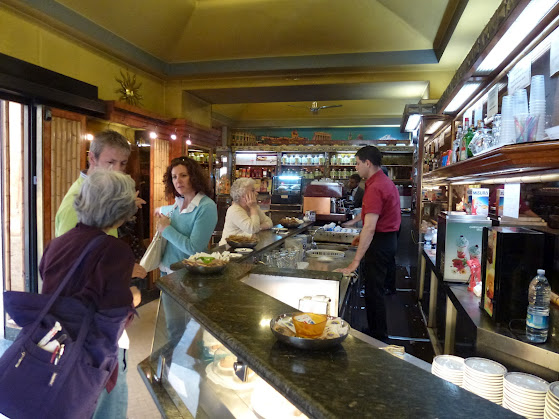 Tazza d'Oro, where
we had the popular "ice coffee slush with cream".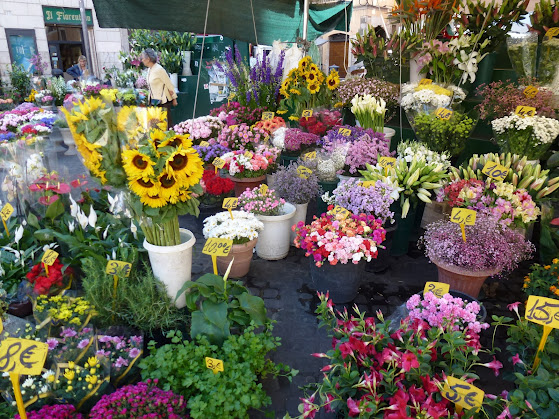 A flower shop in Campo de Fiori.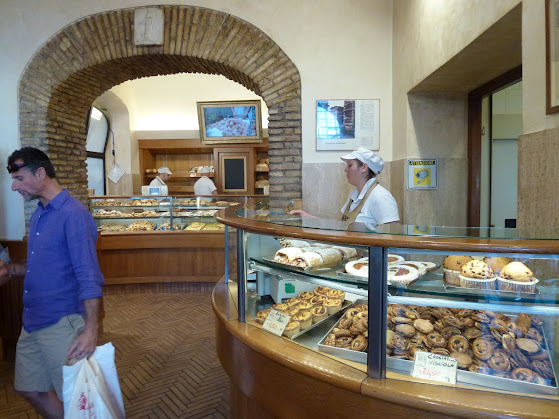 The baked goods inside Forno Campo de Fiori.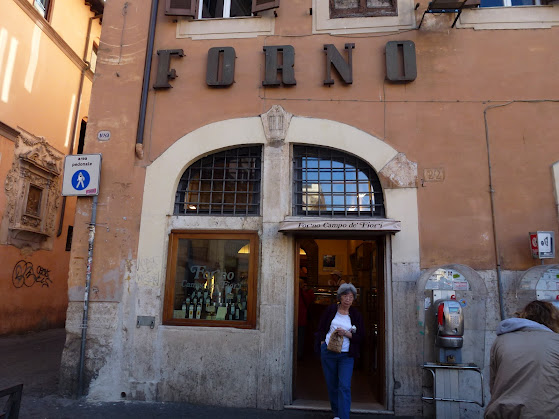 This is the part of the Forno for bread and cookies.
Its pizza business is in a different building across an alley.