PostCruise Day 2, Rome

Breakfast coffee at our hotel. The pitcher of milk was hot milk.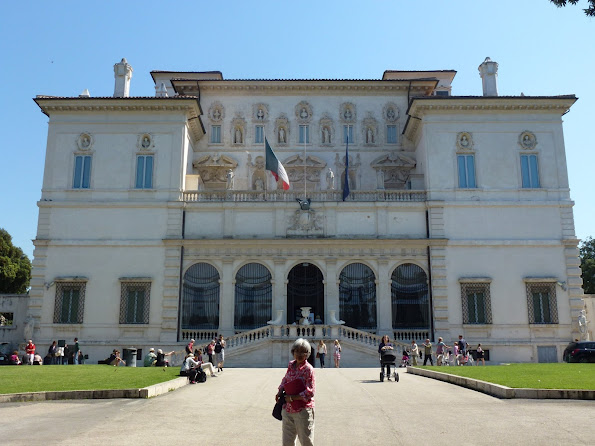 Galleria Borghese, the museum.
Our taxi driver was kind enough to drop us off in front of the museum.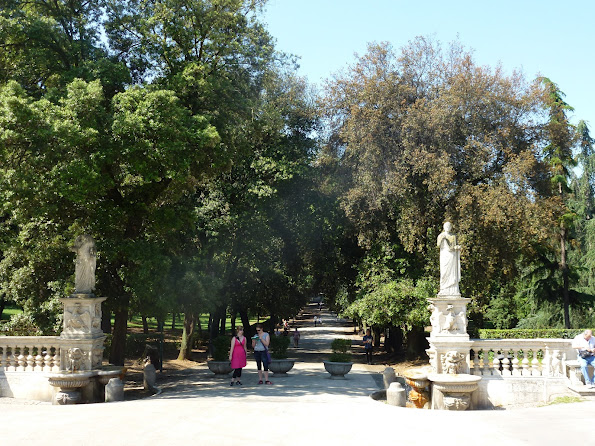 Villa Borghese, the park.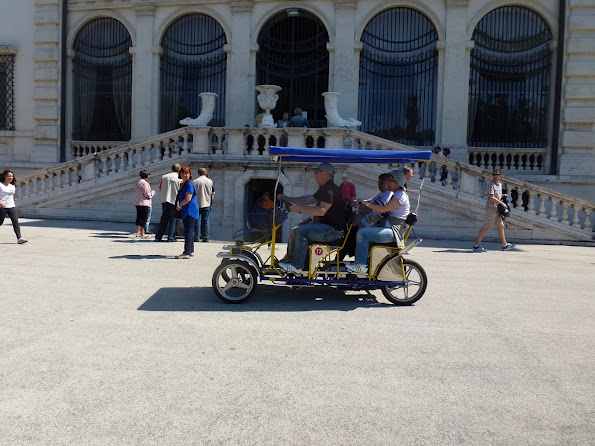 You may rent bicycles or multi-wheels to ride in the park.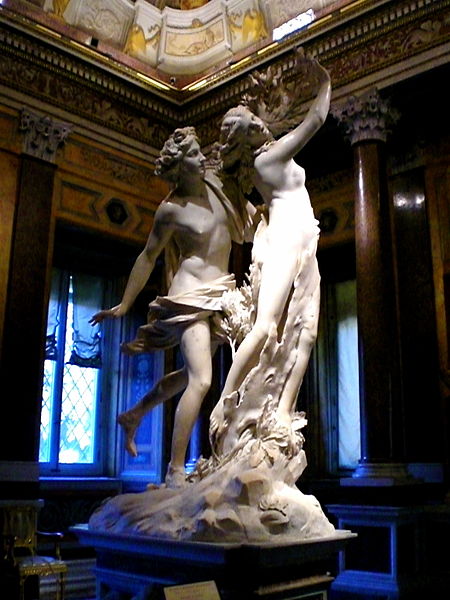 Picture-taking was not allowed in the museum.
This photo of Bernini's Apollo with Daphne was found on the web.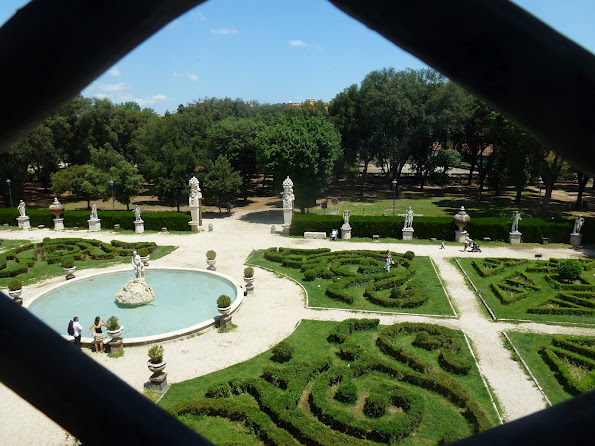 A manicured garden in the park.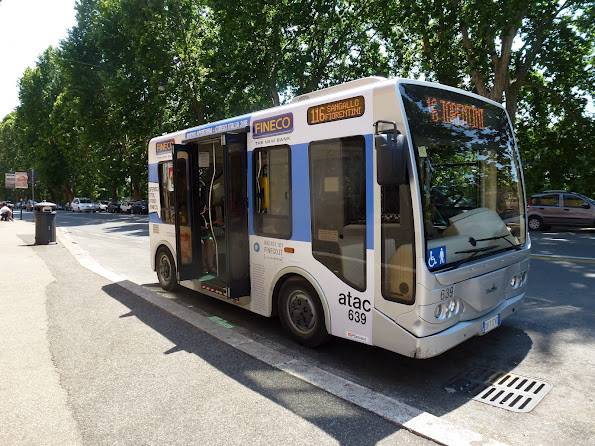 After the museum, we rode this electric bus #116.
The bus is very petite in order to travel through narrow streets of the historical center.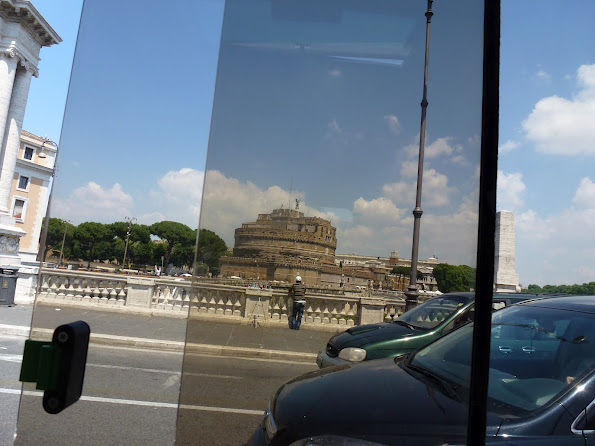 Castel Sant'Angelo near Vatican, viewed from our bus.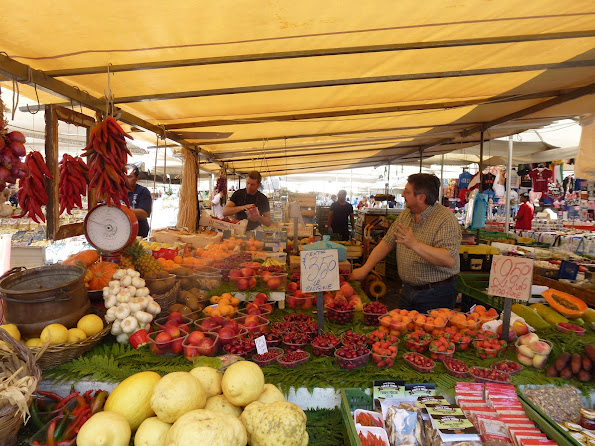 A fruit vendor at Campo de Fiori.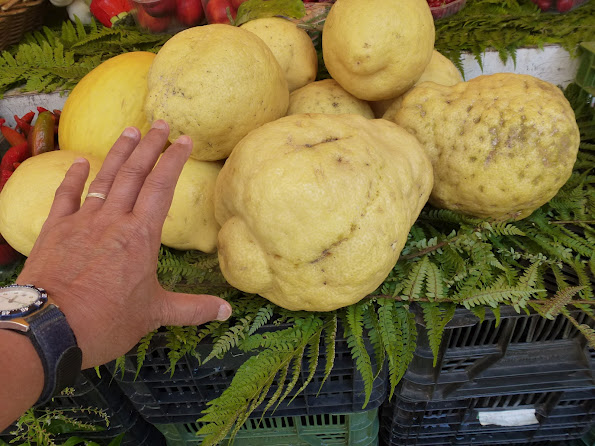 Lemons as big as Vincent's palm.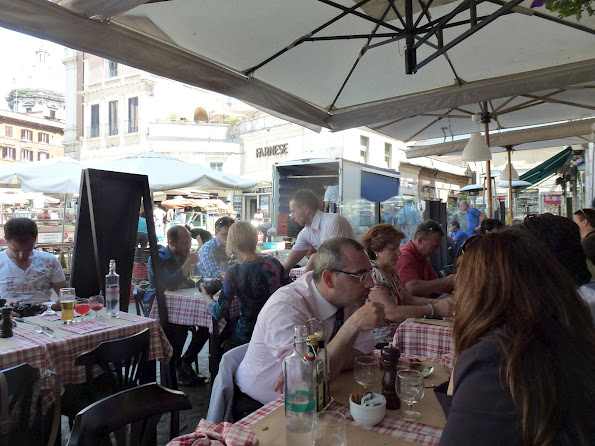 We sat down for lunch at this restaurant in the Campo.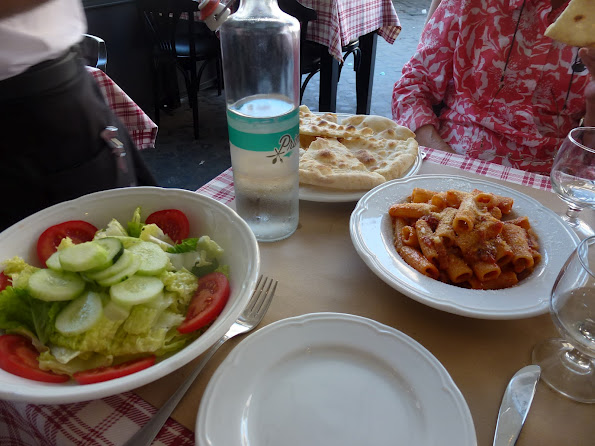 The pasta dish is called Rigatoni Amatriciana.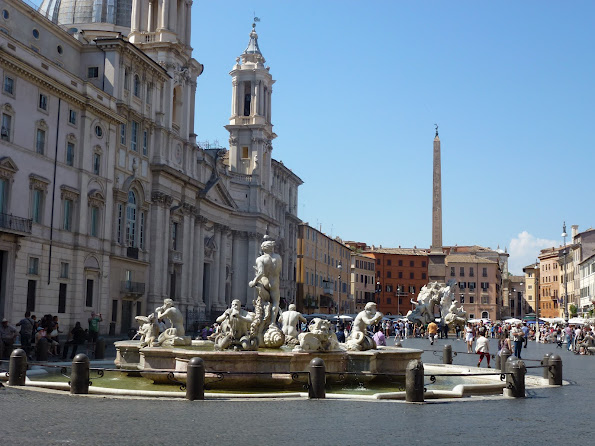 Piazza Navona, this piazza was a racetrack in old Roman time.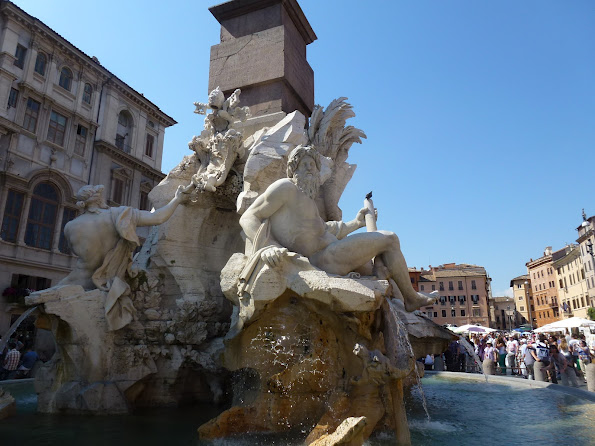 Bernini's Four River Fountain in Piazza Navona.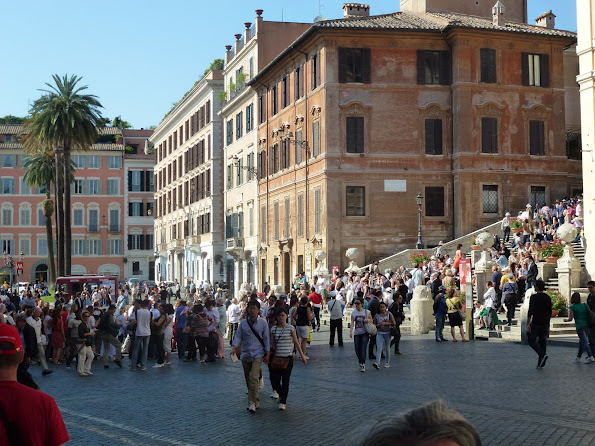 The crowd in front of the Spanish Steps.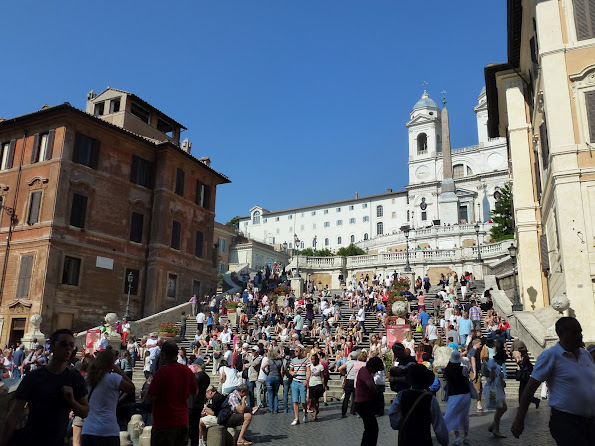 The Spanish Steps.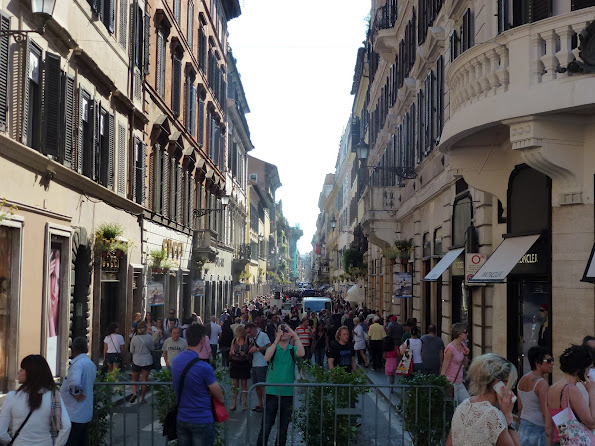 A street leading to the Spanish Steps.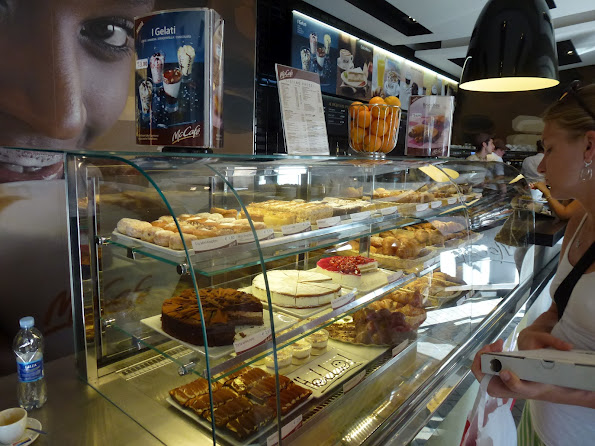 There is a very upscale McDonald's by the Spanish Steps.
This is the McDonald's pastry counter.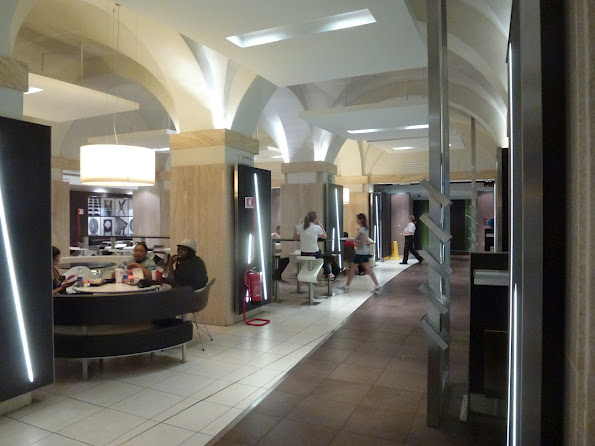 The McDonald's upstairs seating area.