Day_2, Nagasaki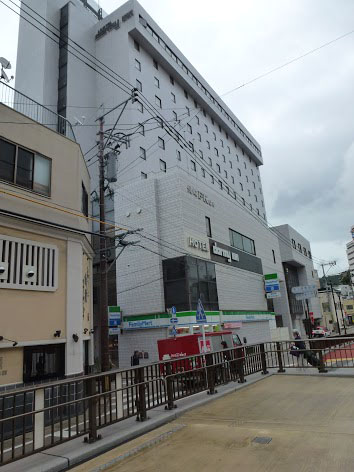 Our hotel, Dormy Inn Nagasaki Shinchi (新地).
The first floor was a Family Mart. The 2nd floor was a Spa center.
The hotel started from the 3rd floor and up.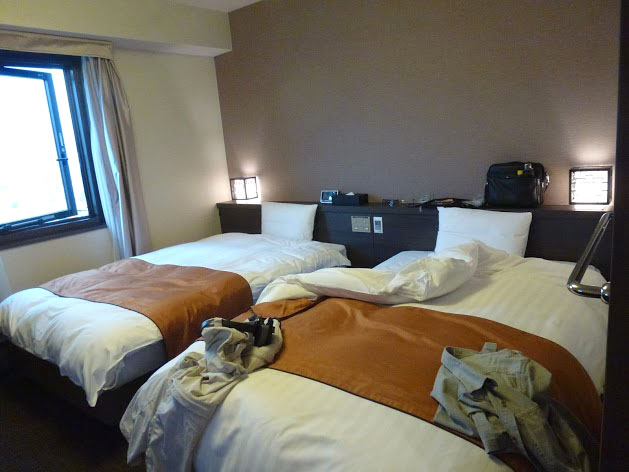 Our twin room on the 9th floor.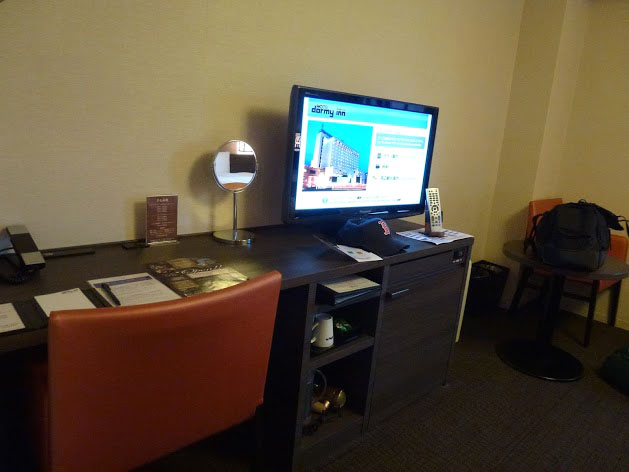 Desk area of our room.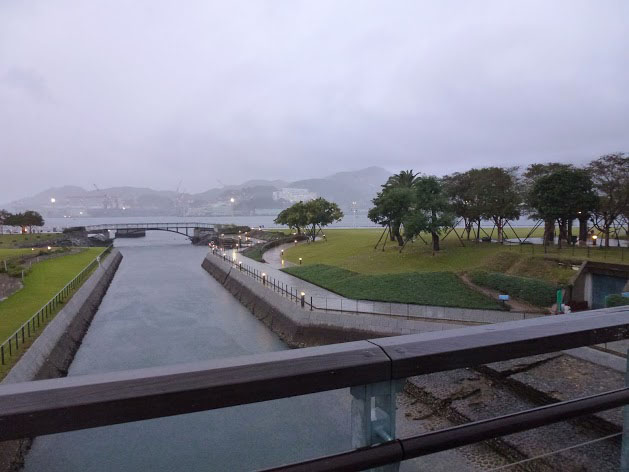 Went for a walk before dark.

The wharf of the cruise terminal area, with malls, restaurants, and a department store.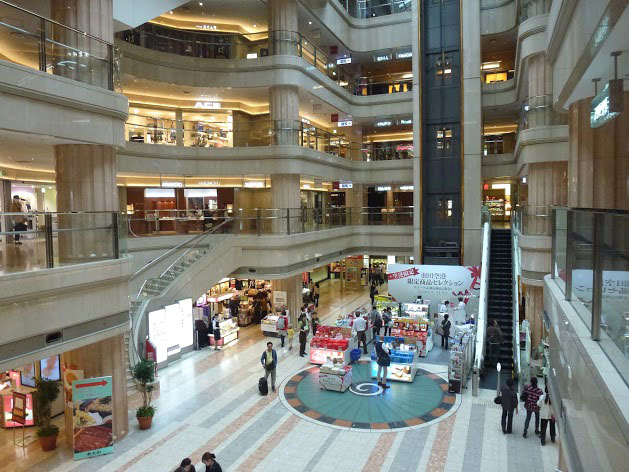 It was raining very hard, so we ducked into the YouMe department store for shelter.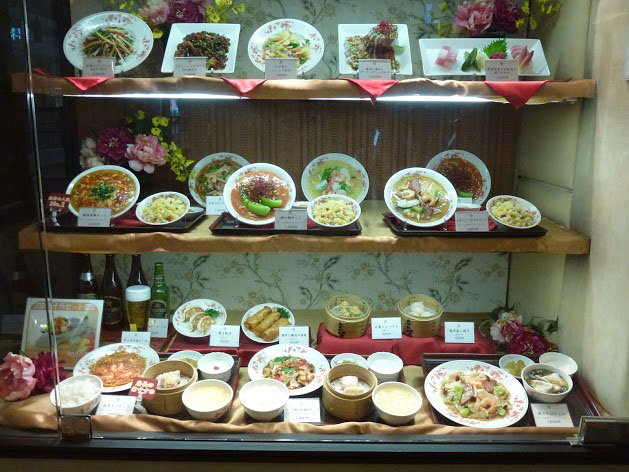 A Chinese restaurant on the 4th floor of YouMe department store.
These Nagasaki specialty noodles are called Champon (源自 "吃飯" 的福建發音) –
noodles with seafood, meat, fish cakes & vegetables and soup (or may be withou soup).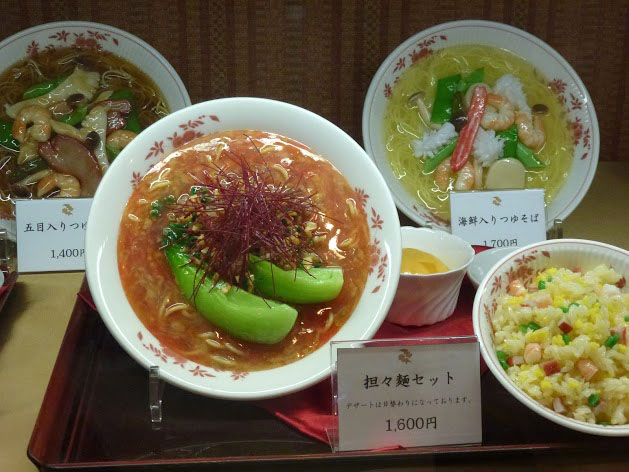 Close up of some of the noodle models outside a Chinese restaurant.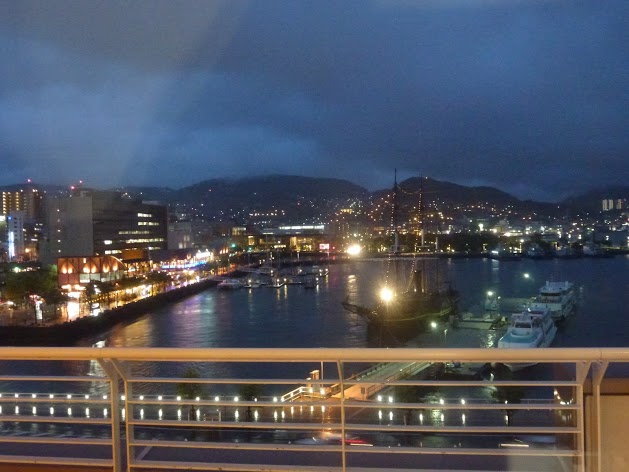 Views of the harbor from the 4th floor of YouMe department store.

We settled to have dinner at this 釜飯 (Kamameshi) restaurant.
1380Yen (including tax:1449Yen) for a set meal for one person.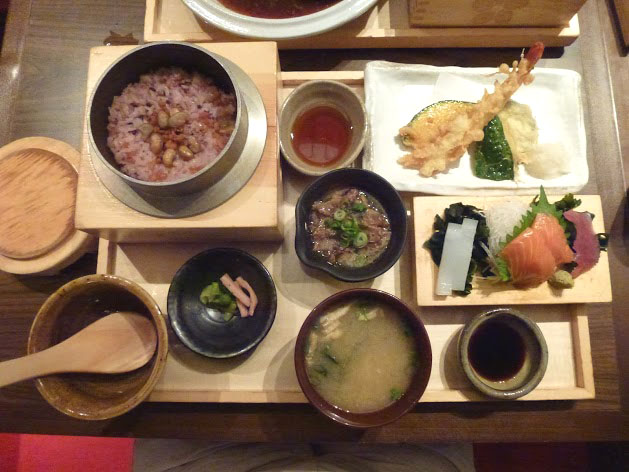 Above was Vincent's dinner when delivered to our table.
Mei-Ching chose a different set meal with cooked Mackerel ( 鯖魚 ).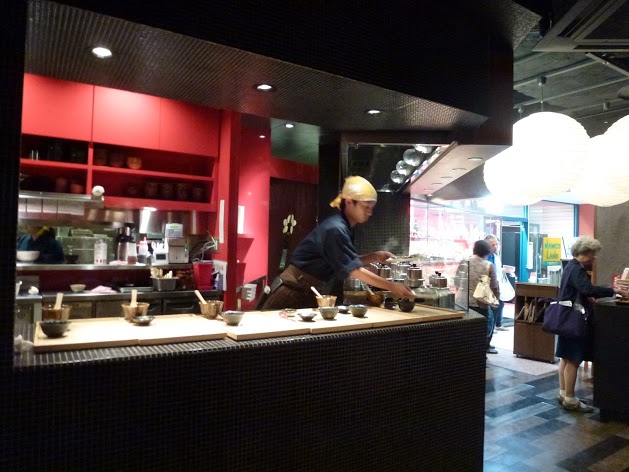 Paying our bill at the front cashier.