Day_3, Nagasaki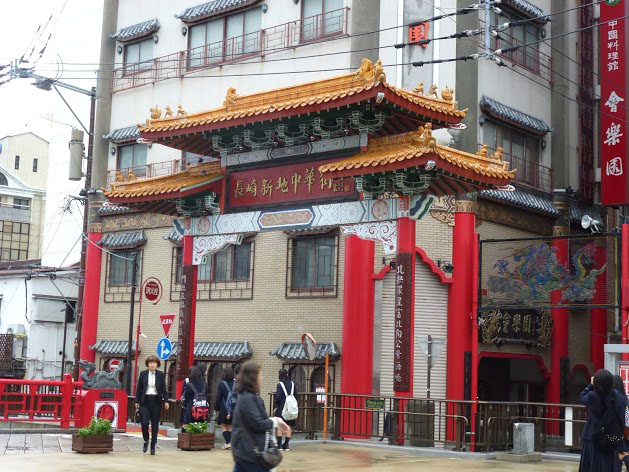 Chinatown gate, just across the street from Dormy Inn.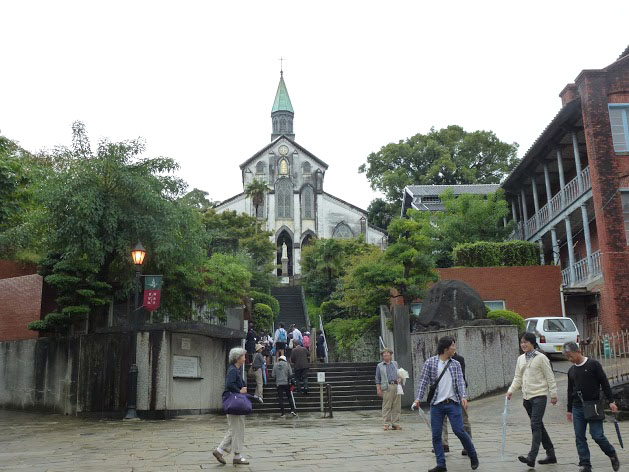 Oura Tenshudo (大浦天主堂).
Built in 1864, it is the oldest standing Christian church in Japan.
The walkway on the right leads to Glover Garden.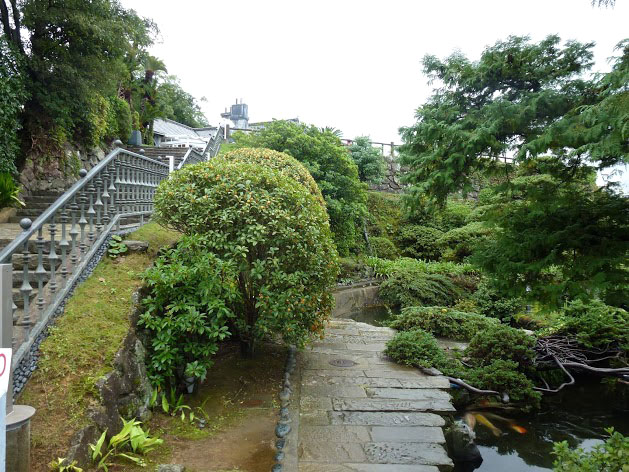 Glover Garden is located at the top of a hill with commanding views of the harbor.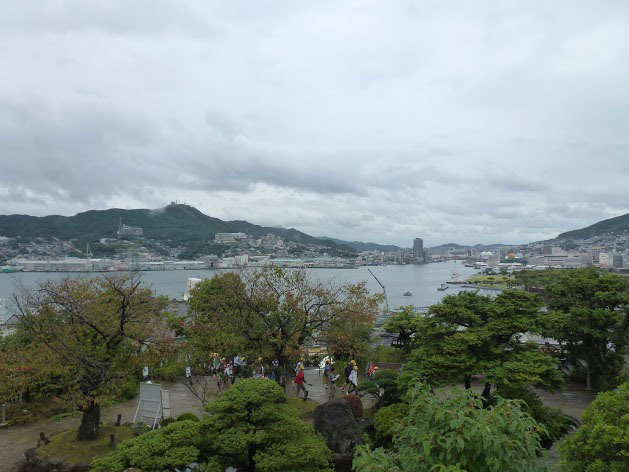 Views of Nagasaki harbor from Glover Garden.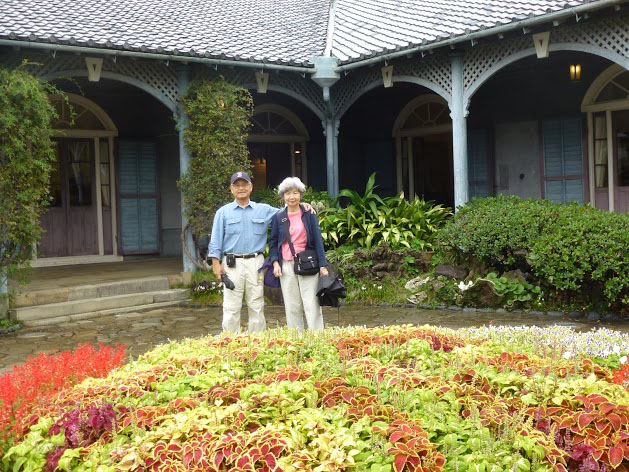 In front of Thomas Glover's house.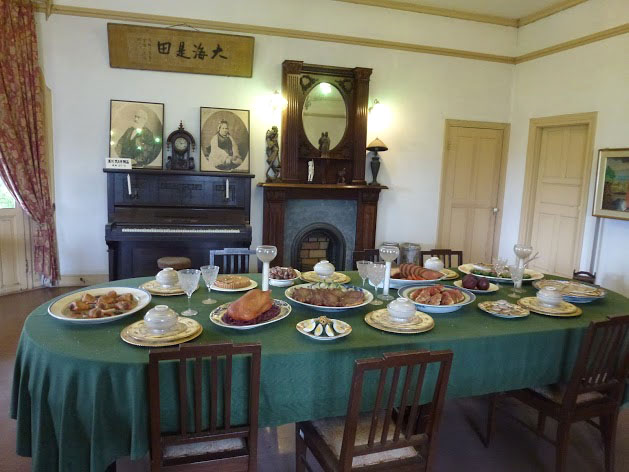 The dining room with plastic models depicting the dishes served during that era.

Thomas Glover's Japanese wife, and other family photos in the house.
No, the man and his wife did not have a storyline like Madame Butterfly.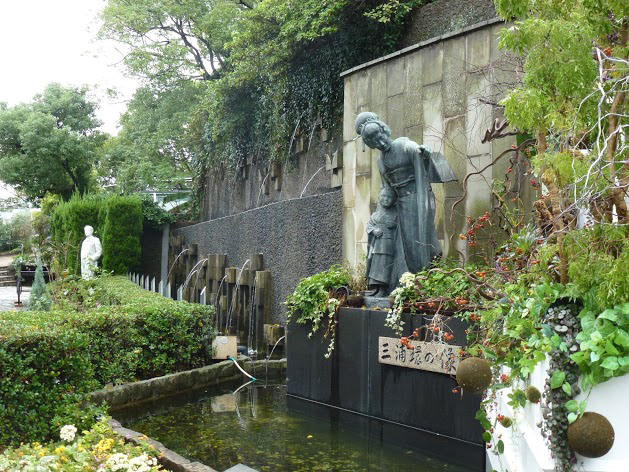 A statue of Japanese soprano 三浦 環 (Tamaki Muira), who
sang Jo-Jo-San in Madame Butterfly around the world since its debut in 1911.
The white statue on the left is of Puccini.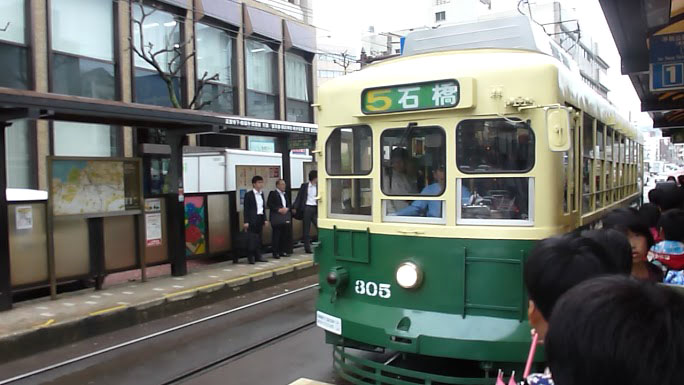 We got on a tram to go to Dejima island museum.

A small-scale model of the Dejima Island.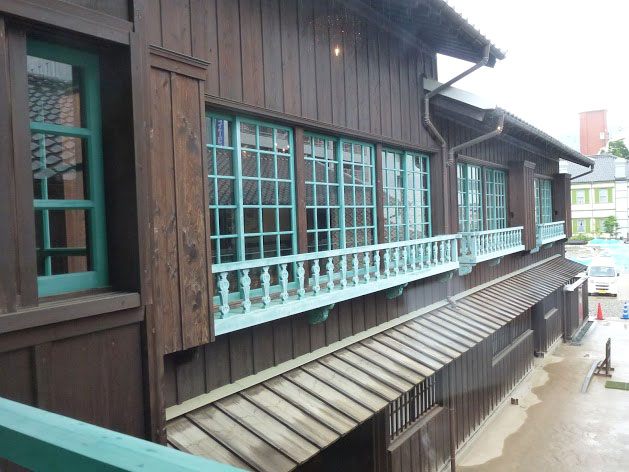 One of the restored buildings on the Dejima island.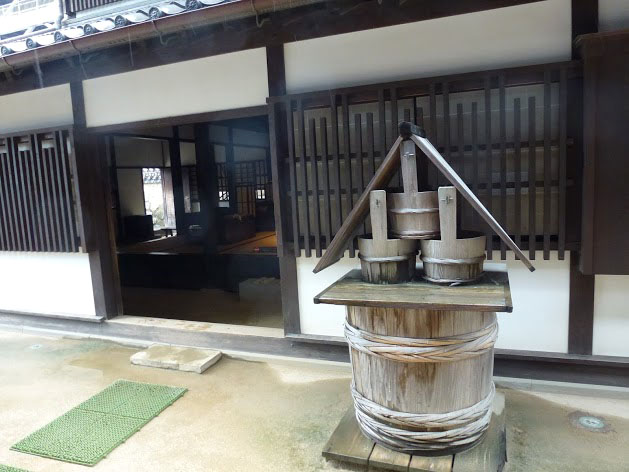 This room was served either as a storage or an office.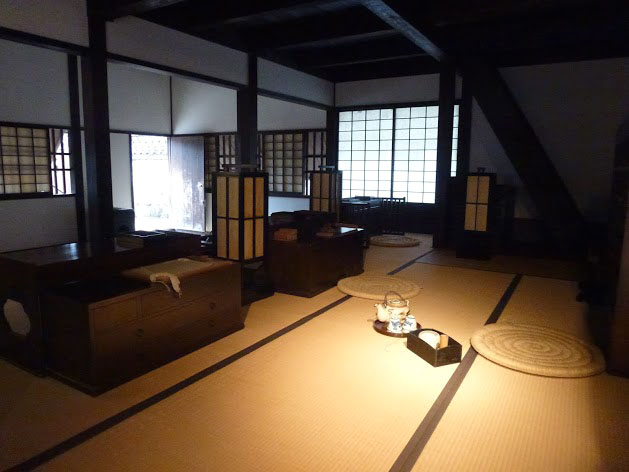 Rooms where Japanese staff lived and worked.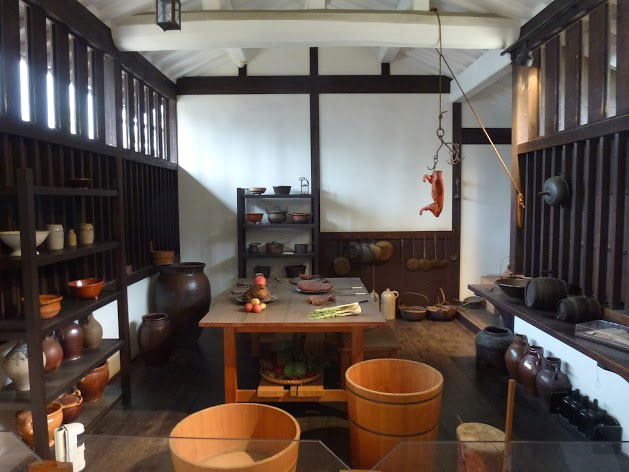 The kitchen on Dejima island where meals were prepared for the Dutch trading master.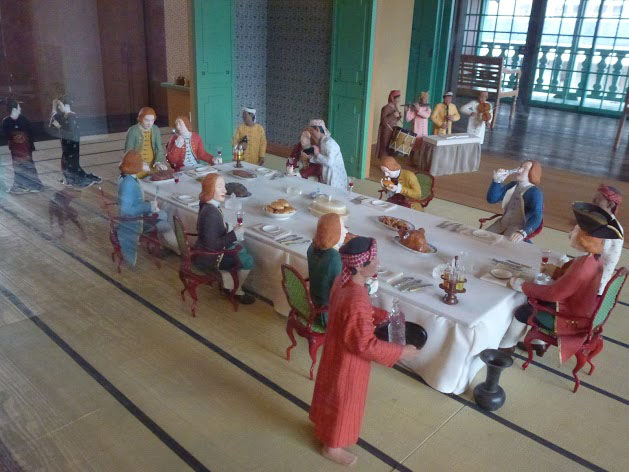 A model of a dining scene at the Dutch trading master's table in his spacious quarters
where he worked, entertained, and lived.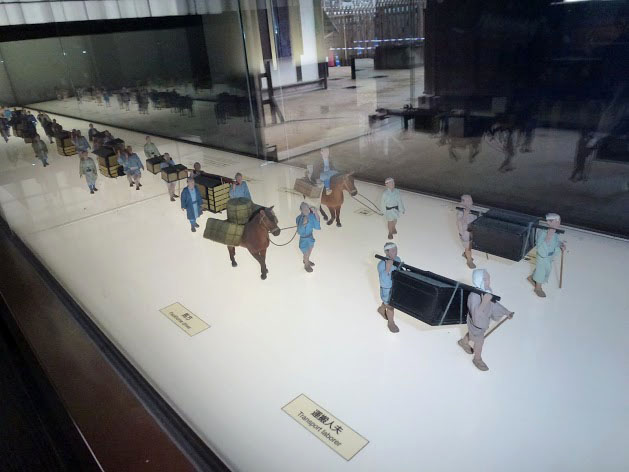 A model showing a processing when a Dutch trading master was
traveling to meet with a high ranking Japanese lord/administrator.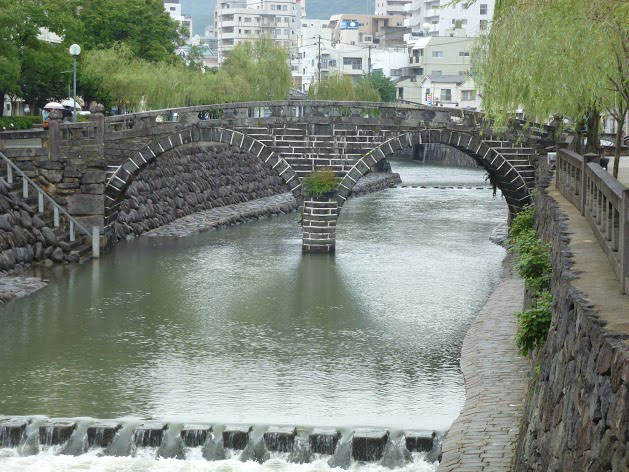 Back in the modern city, the Eye-Glasses bridge in downtown Nagasaki.