Day_4, Kumamoto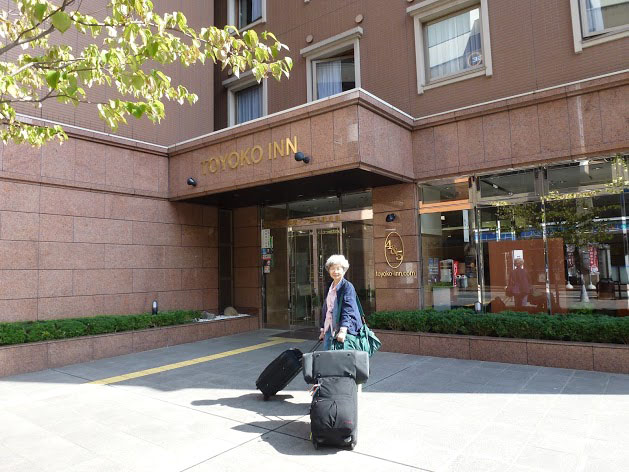 Our hotel in Kumamoto, Toyoko Inn Shinshigai (東橫 , 熊本新市街).
(That was ALL the luggage between the two of us, one roller and one duffle for each.)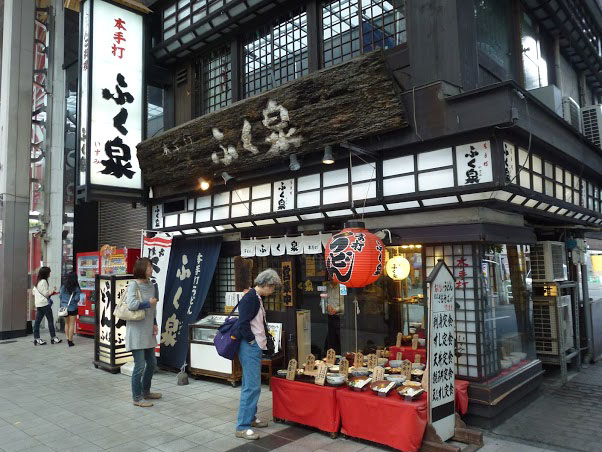 After dropping bags at our hotel, we went looking for lunch.
The signs outside this restaurant advertised genuine hand-made noodles.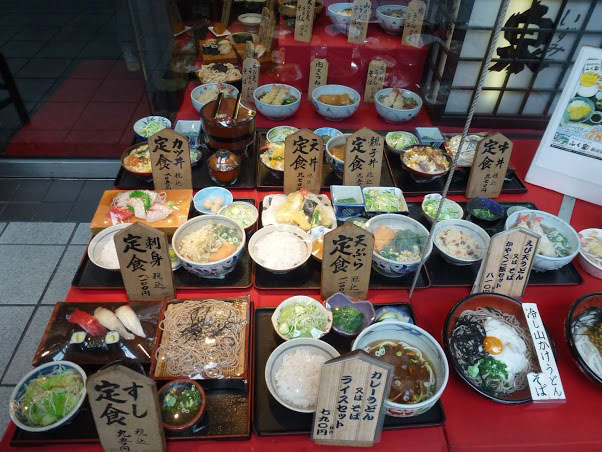 The plastic food models looked good, prices were very reasonable, so we went in for lunch.
(We wound up having dinner in here too, and that was when we learned that
this restaurant has been in business for 200 years.)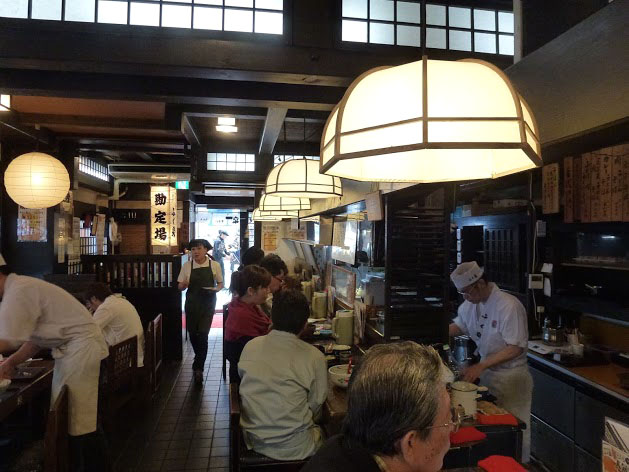 The inside of the restaurant.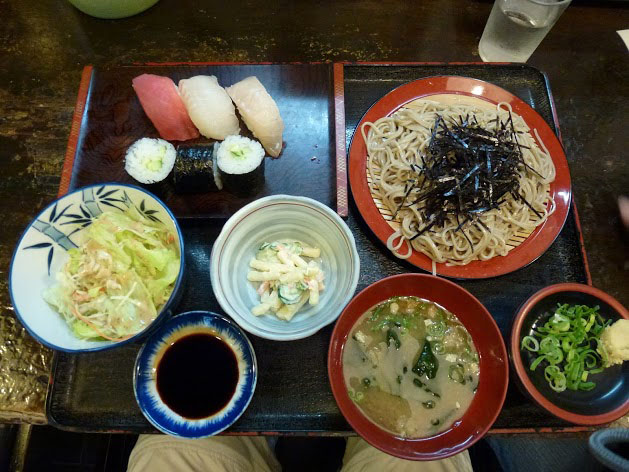 Vincent's lunch.
One may choose between a cold soba noodle or a hot udon noodle as a side.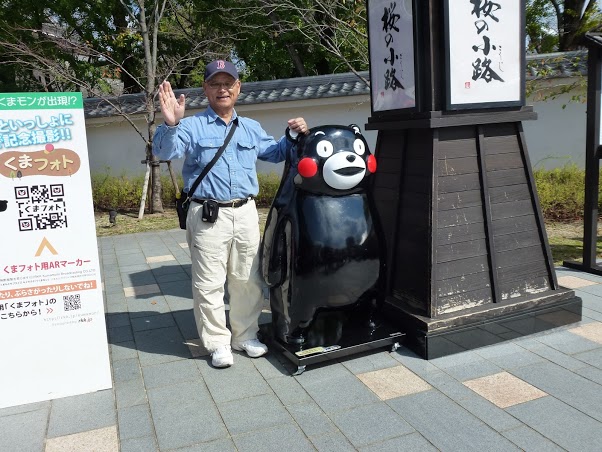 After lunch we walked toward the castle, saw this bear, kuma, a symbol of Kumamoto.

An area of shops before reaching the castle.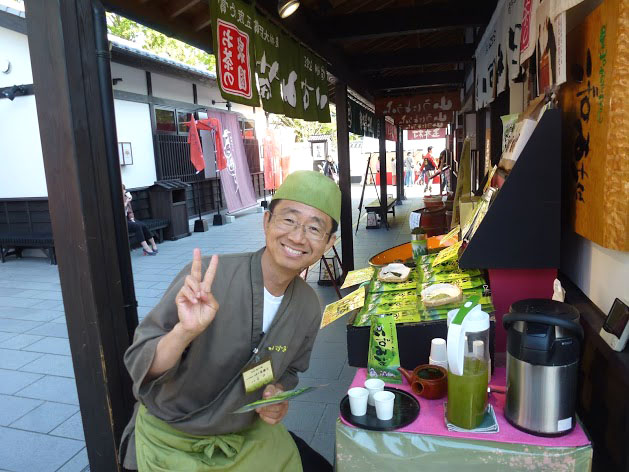 This tea vendor spoke English and invited us to sample his tea.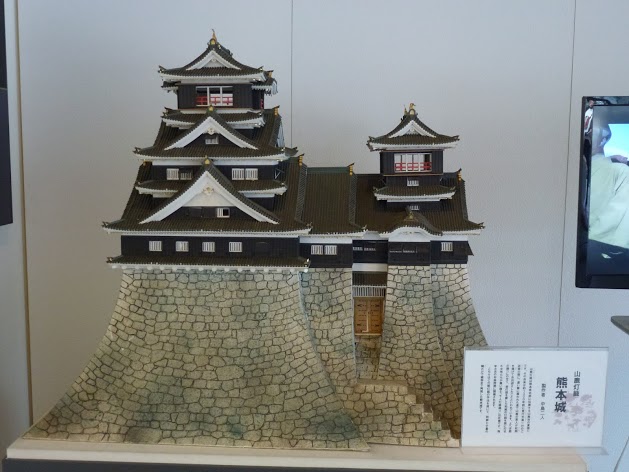 A small-scale model of Kumamoto castle.
The steep curved walls of this fortress must have seemed impenetrable to the
invading forces of the time.

The castle has two towers, the main 6-story tower and a 4-story tower.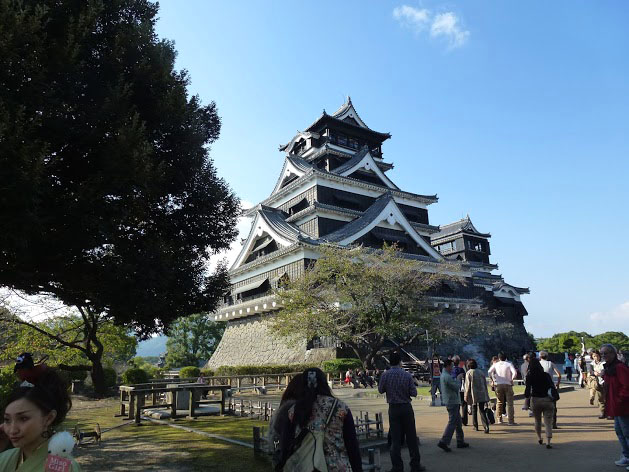 A very majestic view of the castle.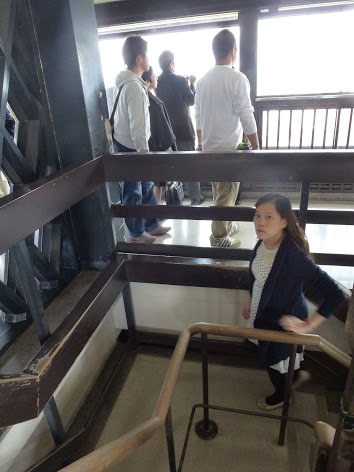 Tourists walking up to the main tower, the keep.
(keep, donjon, and 天守閣 all refer to the same thing, the main fortified tower.)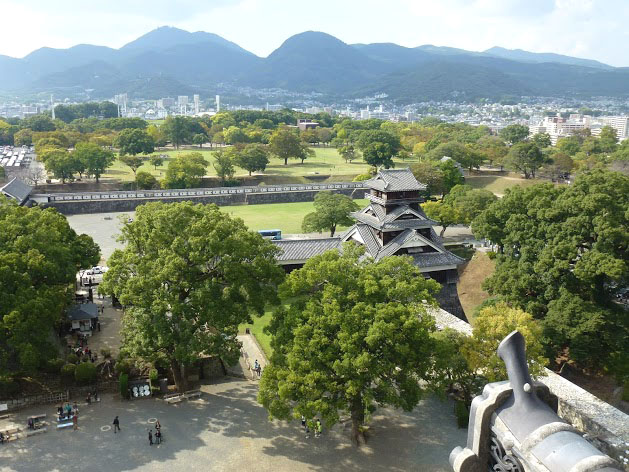 Views from the donjon.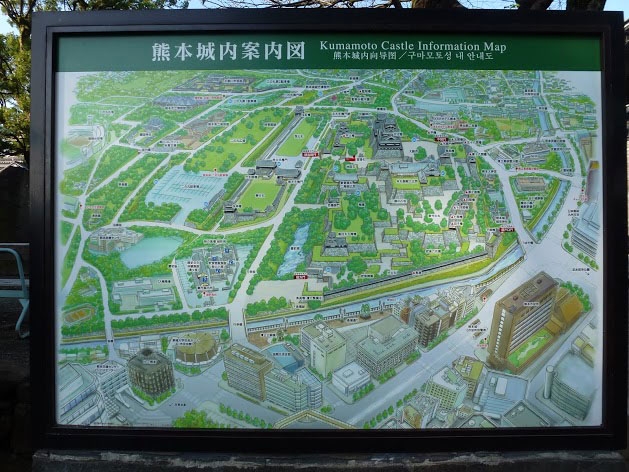 A castle information map.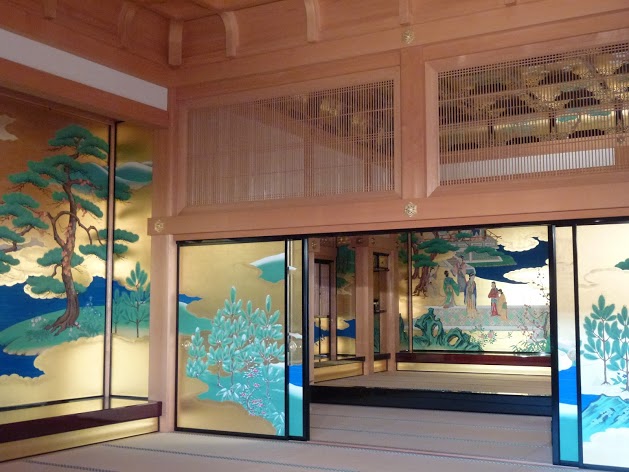 We then walked over to the palace in the same castle ground.
The palace was the residence of the castle lord and his clan.
Here were beautifully painted screens.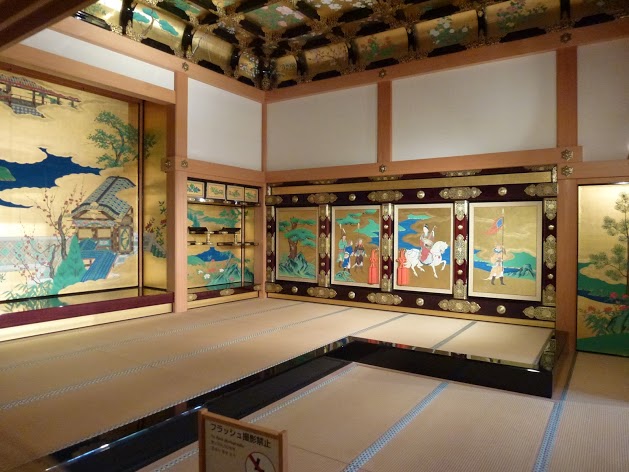 The ceilings were painted too.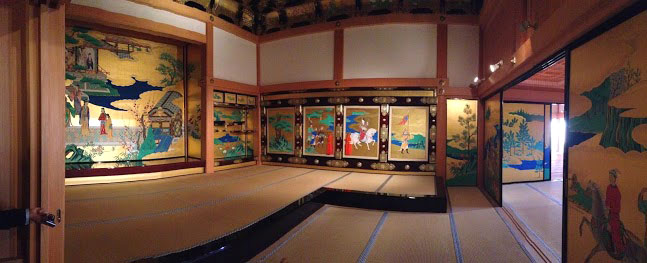 This raised platform was the area of this long meeting hall where the castle lord
and family members would seat themselves during meetings or rituals.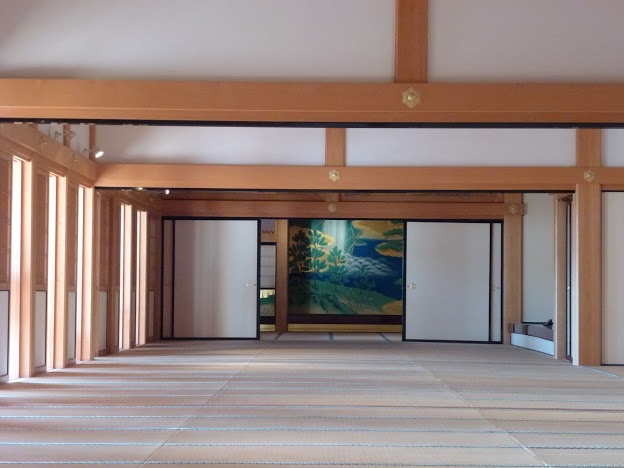 The other end of the long meeting hall of the palace/residence.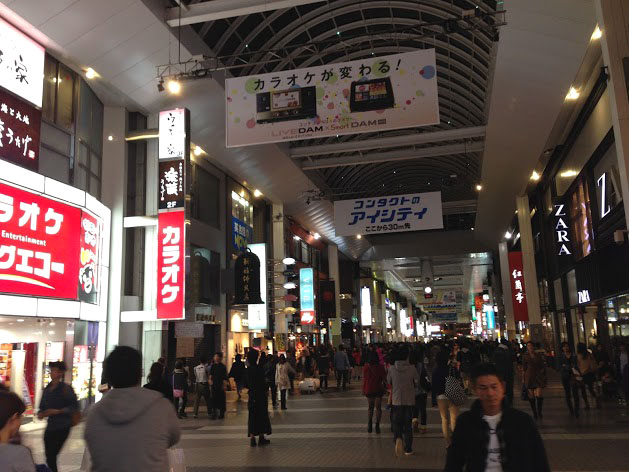 Back to the modern world, this was the shopping arcade near our hotel.
On a Saturday, there were many visitors in Kumamoto.
Many hotels were fully booked, including ours.

The breakfast scene the following morning in Toyoko Inn.