Day_6, Himeji and continue onto to Osaka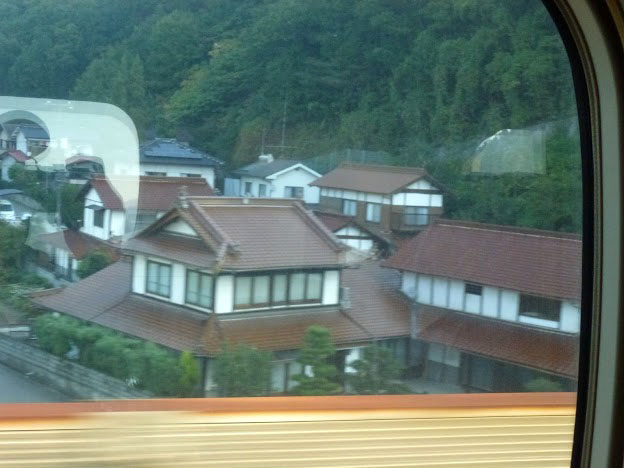 The residential houses seen on the Shinkansen train from Hiroshima to Himeji.
The closer we got to Tokyo, the smaller the houses were outside train windows.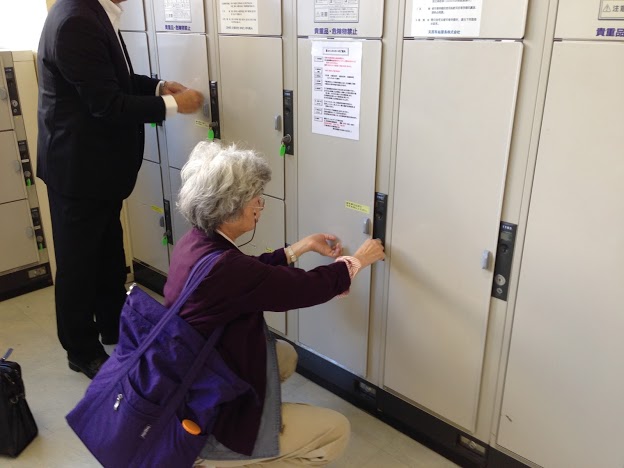 Found a locker in Himeji station to store our luggage.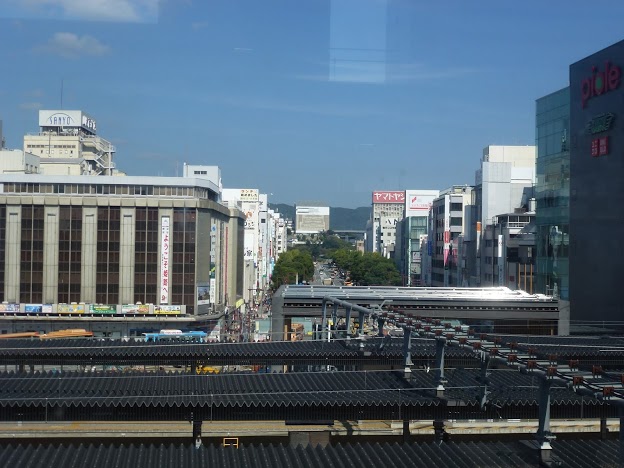 From Himeji station, the castle (under scaffolding) was visible at the far end of the boulevard.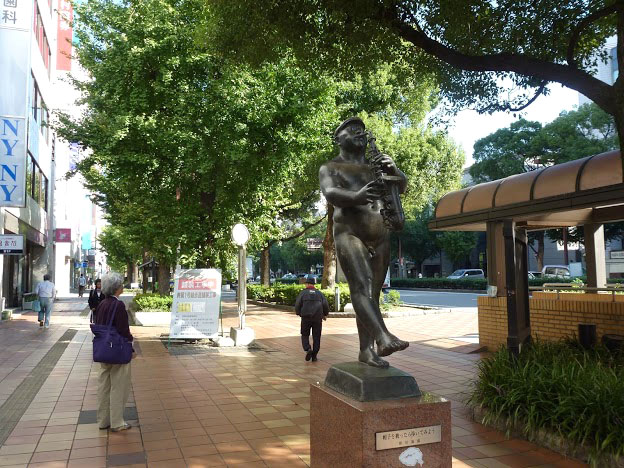 This was the boulevard, Otemae-dori ( 大手前通り),
leading from Himeji train station to Himeji castle in 15-minutes' walk.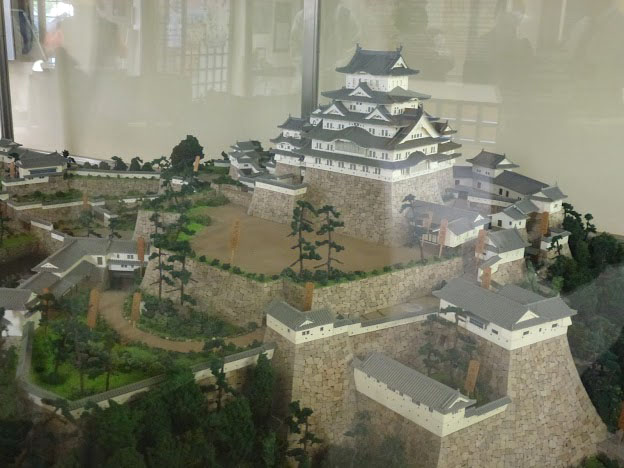 A model of Himeji castle displayed in an information center.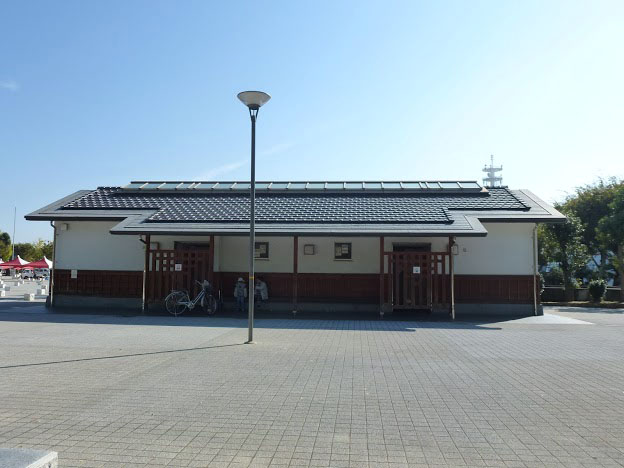 A public toilet on the way to the castle.
Very clean.
The challenge was ... figuring out how to flush it. There were so many different designs.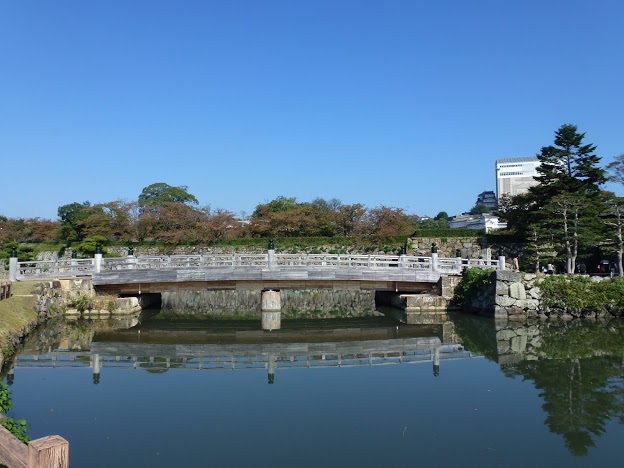 Cross the bridge to the castle ground.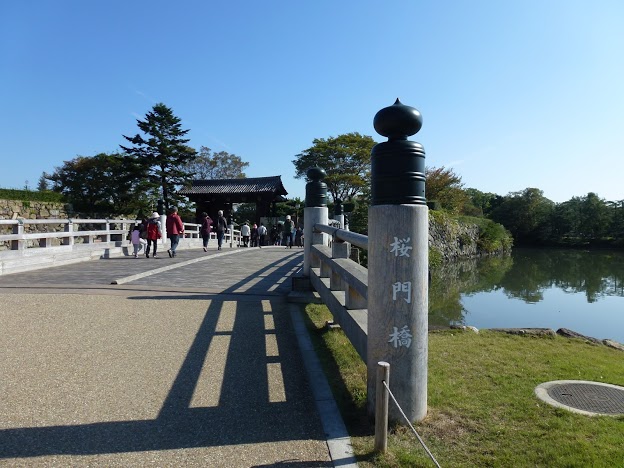 Name of the bridge leading to the castle ground.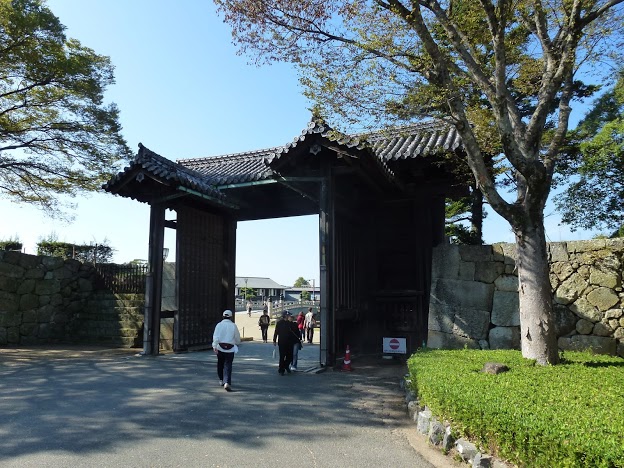 The gate beyond the bridge.

Close-up of the huge gate.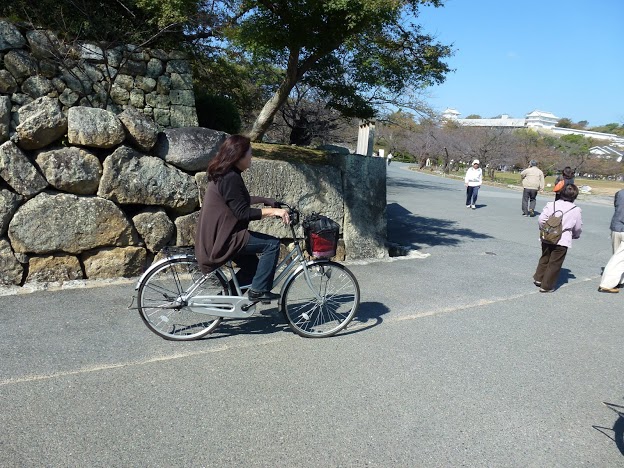 The castle ground was like a huge park.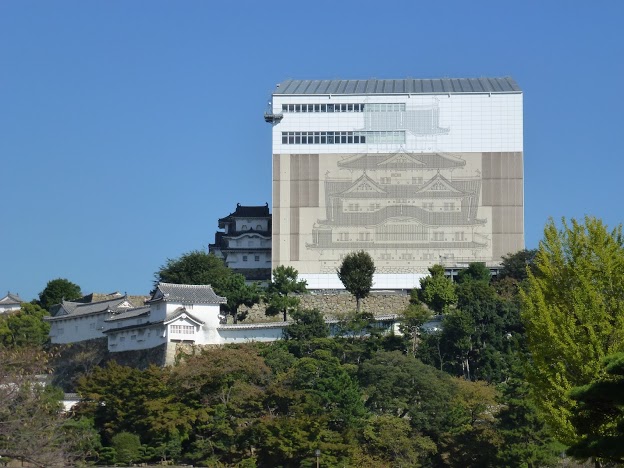 The castle tower (donjon) was scaffolded for renovation.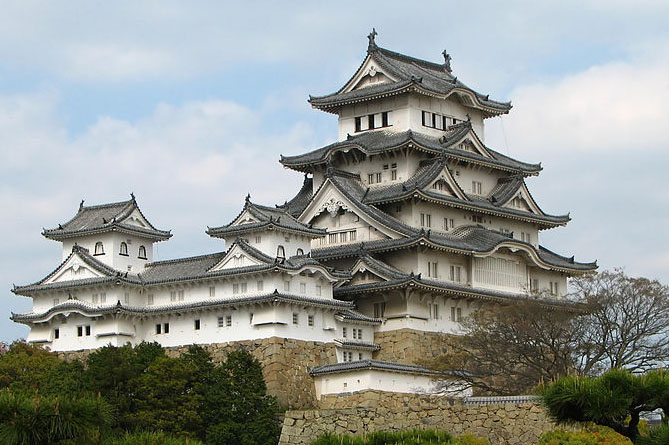 This picture downloaded from wikipedia is what the castle tower would have looked like.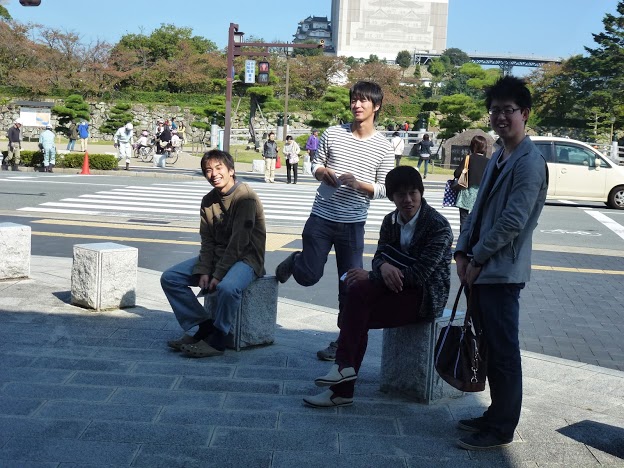 Vincent was wondering how Red Sox was doing in Game 4 of the World Series.
These helpful young men used a smart phone to check online then told us
it was 1:1, fifth inning.
---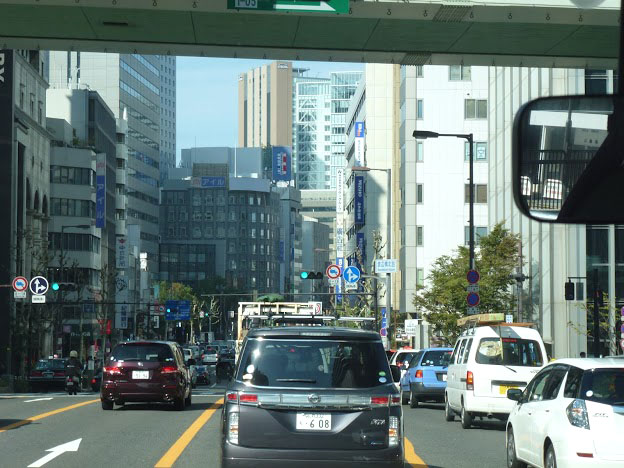 We continued by train from Himeji to Shin-Osaka then to Osaka.
In this photo we were on a shuttle bus from Osaka station to our hotel, ANA Crowne Plaza.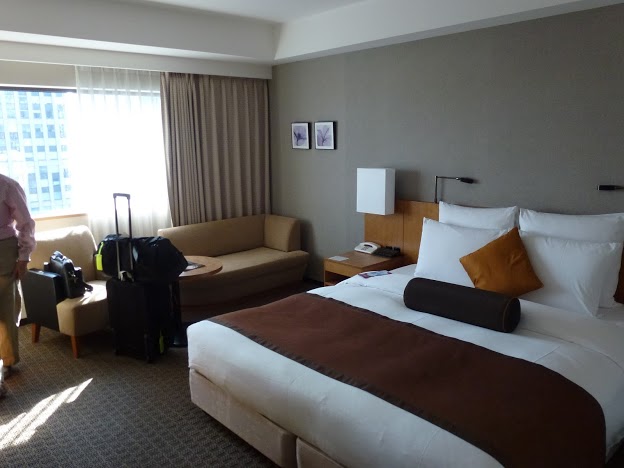 Our room on the 18th floor of ANA Crowne Plaza.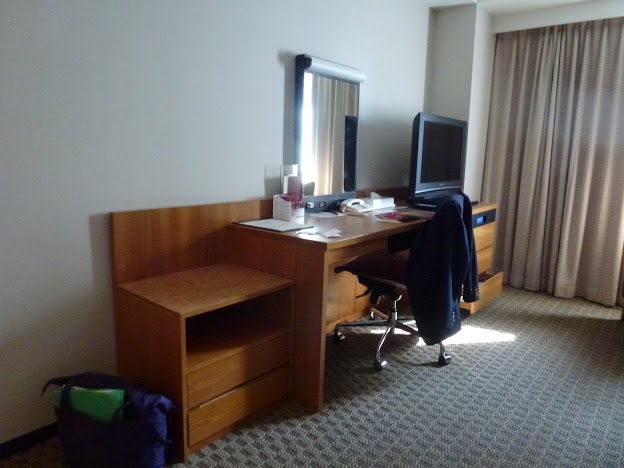 The desk area of our room.

Views of Osaka outside our hotel room window.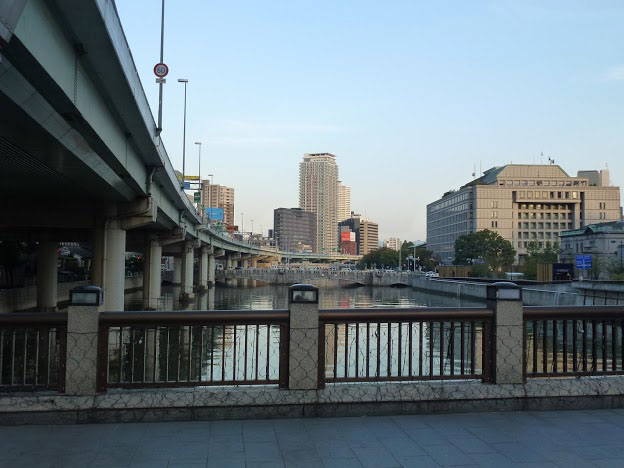 We walked over this bridge from our hotel to Midosuji-dori (御堂筋通り).
From there we took subway to Nanba (難波), Osaka's city center in the south.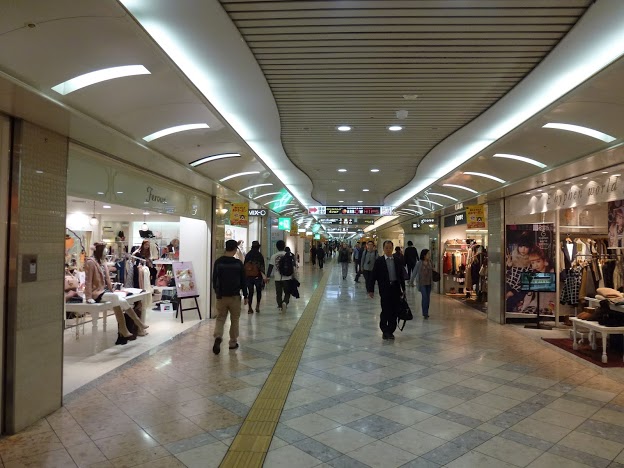 Mazes of underground shopping arcade radiated from Nanba station.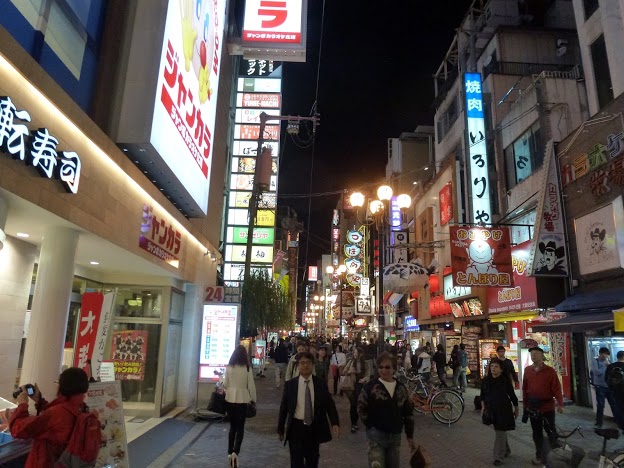 A bustling street in Nanba.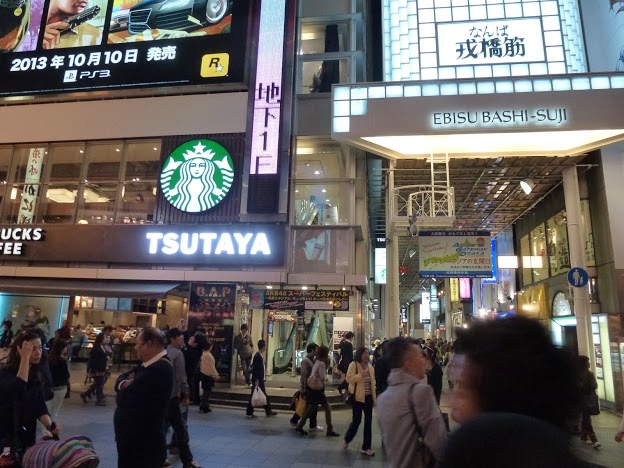 Locals and tourists crowded this area, full of restaurants, shops and amusement facilities.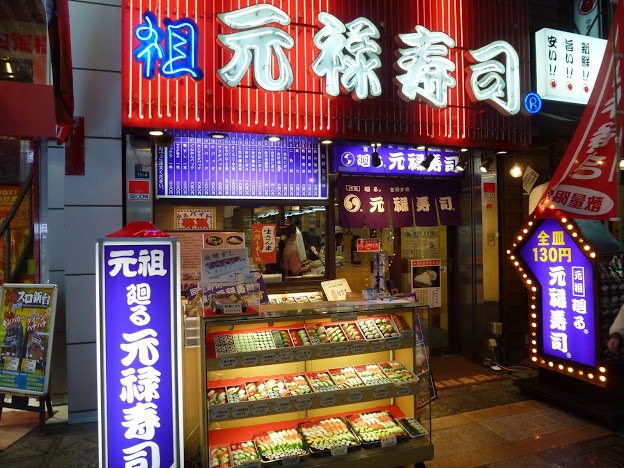 The plastic sushi models displayed outside this restaurant caught our eyes ....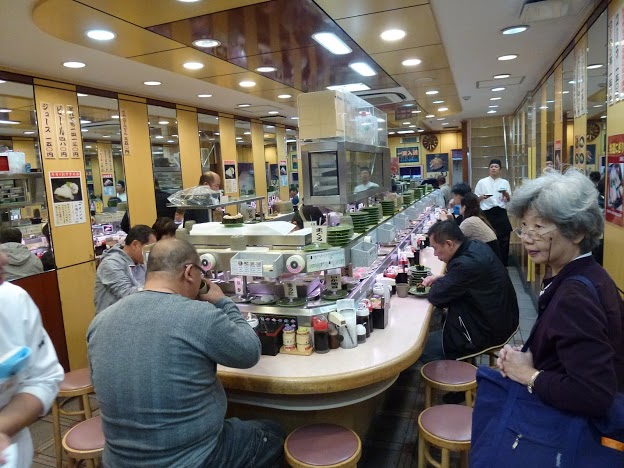 ... we walked in, then saw that it was a conveyor-belt sushi.
We hesitated for a second, then decided to take seats.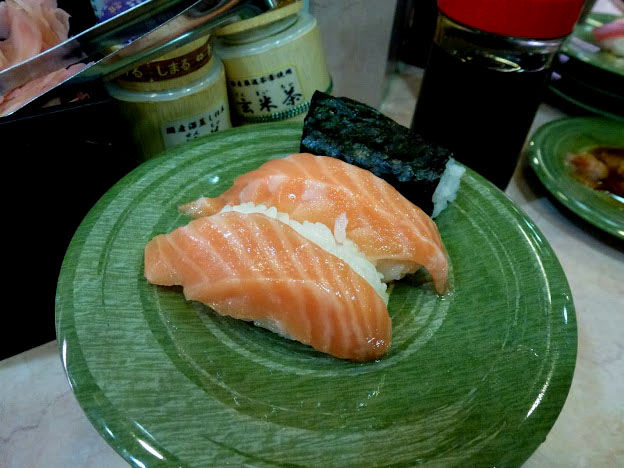 We chose mainly salmon, maguro, and grilled eel nigiri.
Each plate was 130Yen (USD$1.30).
The fish was very fresh, and was served in room temperature.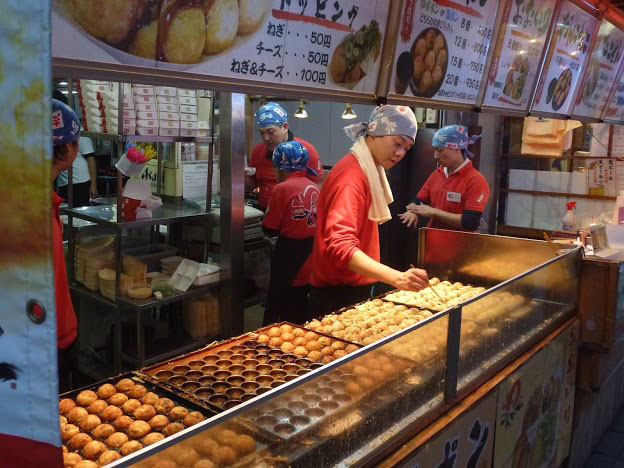 Takoyaki (たこ焼き, 章魚焼). Octopus balls,
a popular snack made of a wheat flour-based batter and cooked in a special takoyaki pan.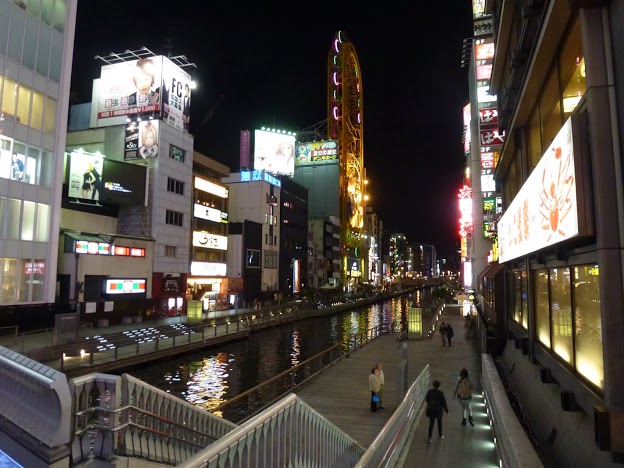 The Dotonbori-gawa Canal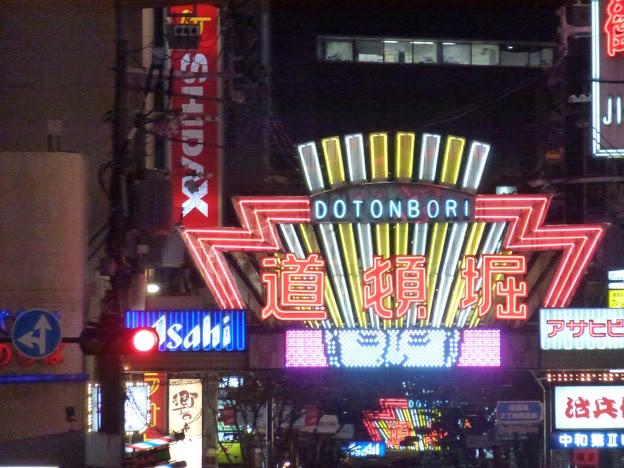 Dotonbori (道頓堀), thronged with unbelievable number of restaurants.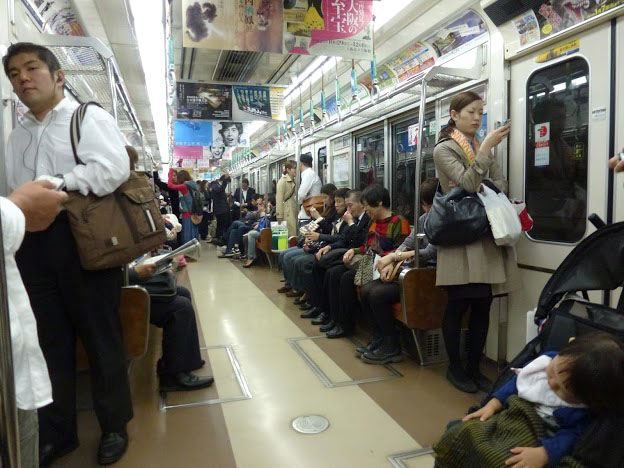 On the subway back to our hotel.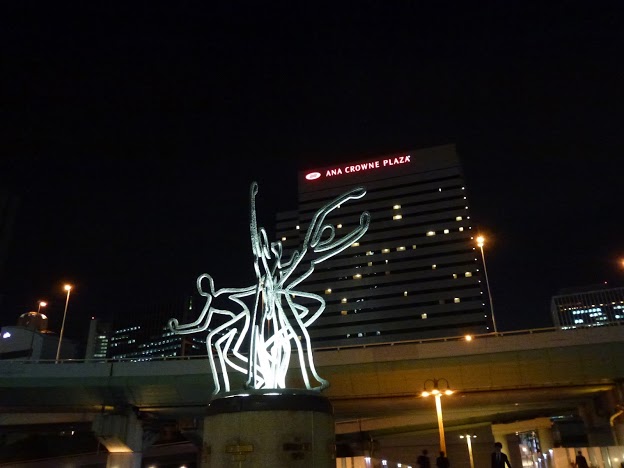 It helped to be able to spot our hotel's neon sign to navigate our way home.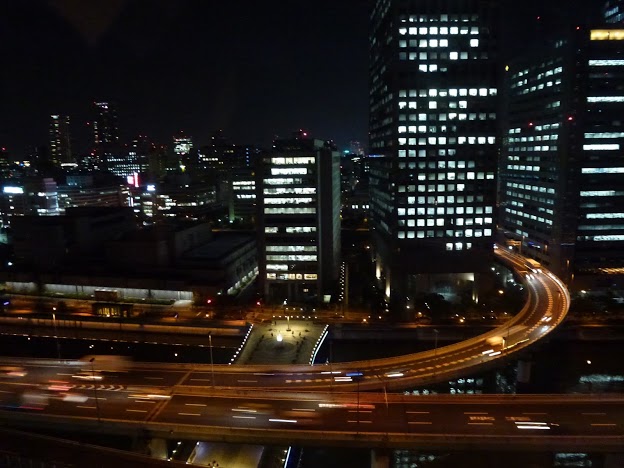 The night view of Osaka from our hotel room window.