Day_8, To Narita then Home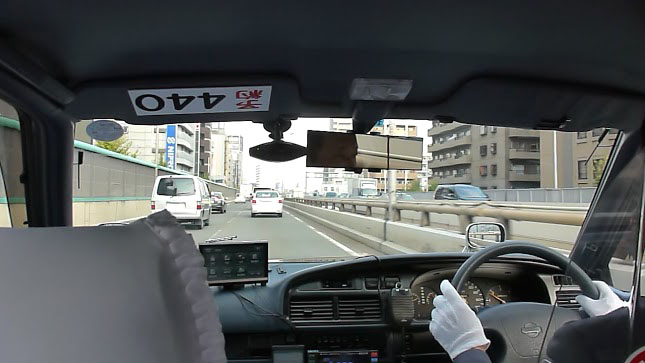 On the taxi from ANA Crowne Plaza to Shin-Osaka station.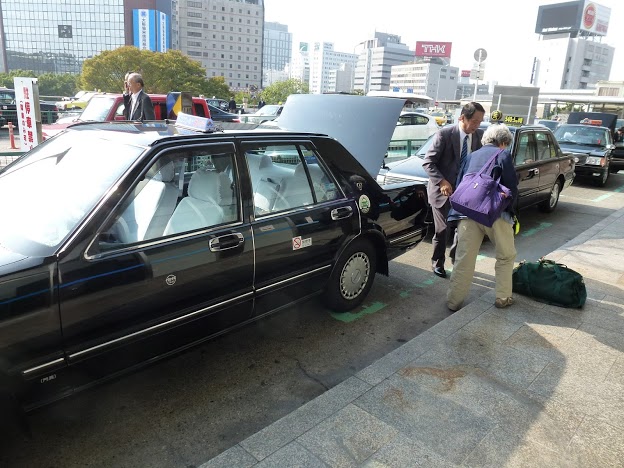 At the curb of Shin-Osaka train station.
The black taxi was sparkling, and the seats were covered with white lace covers.
(Our taxi fare was 1700Yen, USD$17.)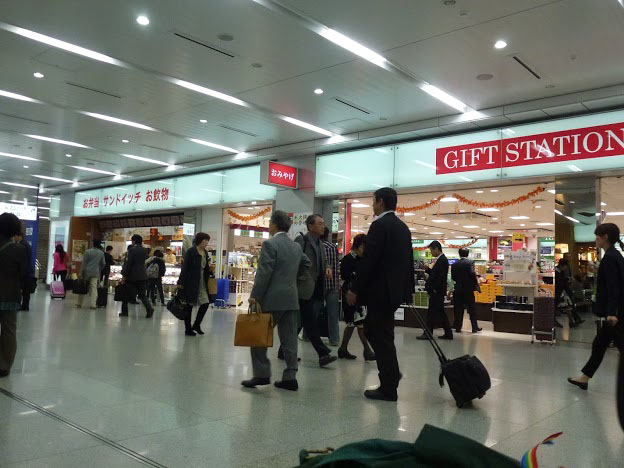 Inside Shin-Osaka station.
We went looking for bento boxes to take with us for the 4-hour train ride.

Train displaying board. We were taking the 10:40 Hikari 464 Shinkansen to Tokyo.
(Then changed to Narita Express train to Narita airport T2 terminal.)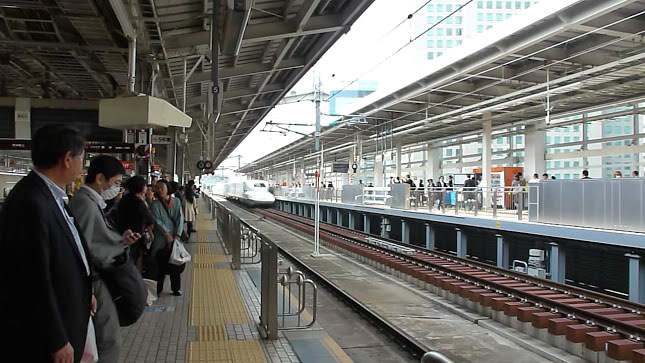 Train platform. The train will stop for exactly 1 minute.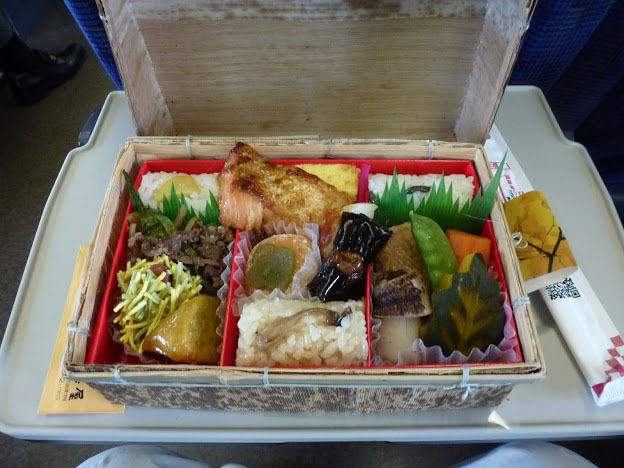 One of our bento boxes. Very delicious and was 900Yen.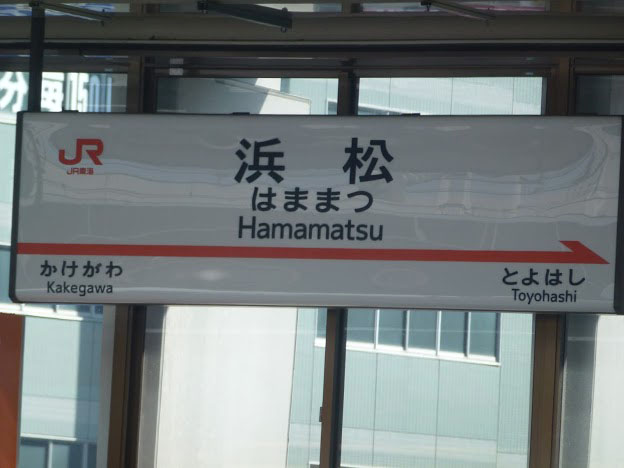 Our Shinkansen train made a stop at Hamamatsu, a city where
our son Philip taught English for a year and had fond memory of.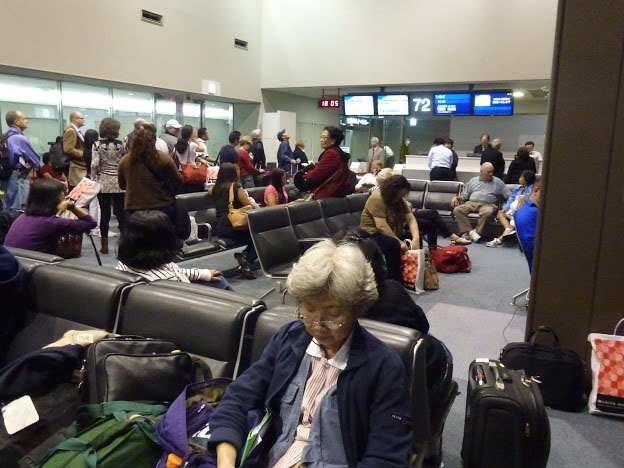 Before long, we were at NRT waiting to board our AA flight to Chicago (then to Boston).