Warsaw (10/1 ~ 10/3/2014)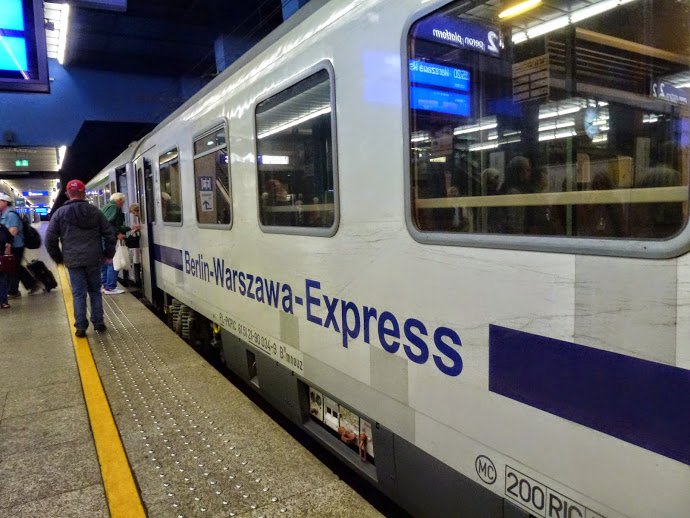 This Berlin-Warsaw Express train transported us to Warsaw in 5 and 1/2 hours.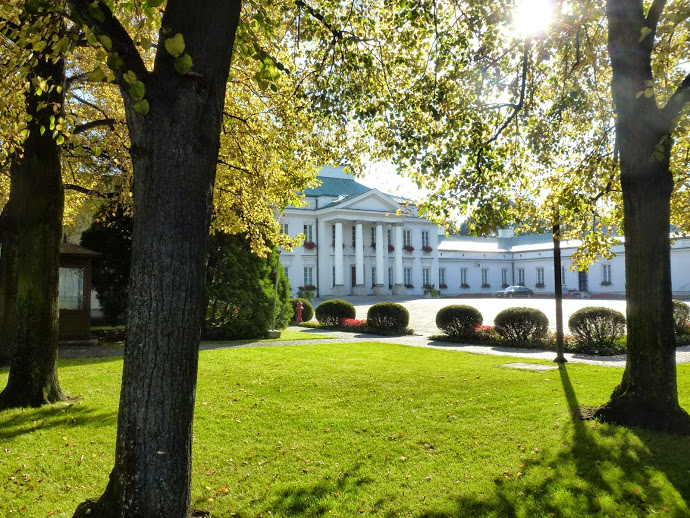 The next morning we had a 1/2 day city tour with a local guide.
This is Poland's presidential palace.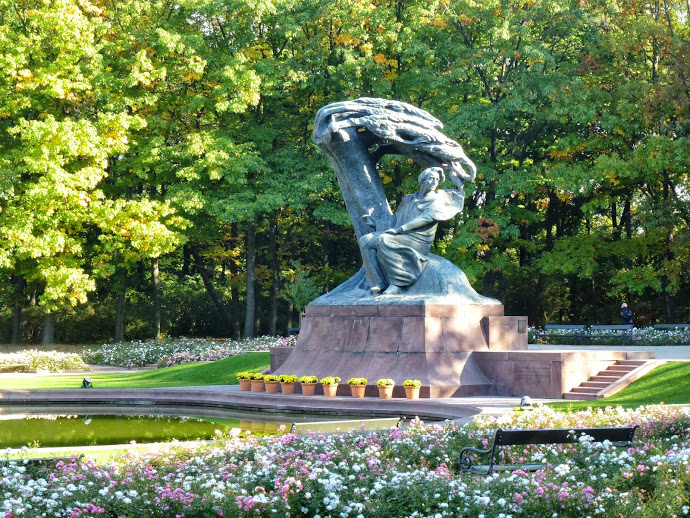 A monument to Frédéric Chopin in a rose garden in the Royal Baths Park ( Łazienki Park).
(Chopin sitting under a wind-blown willow tree.)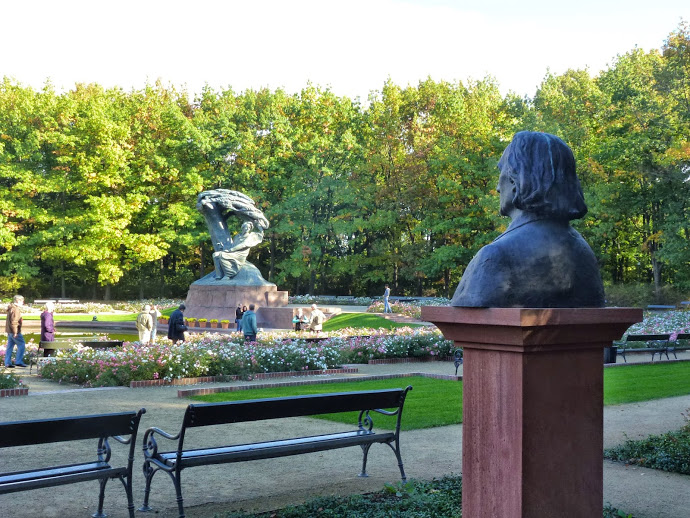 A small bust of Franz Liszt standing guard on the side of the rose garden.
(Not sure if Franz Liszt would agree to an appearance in such a composition?)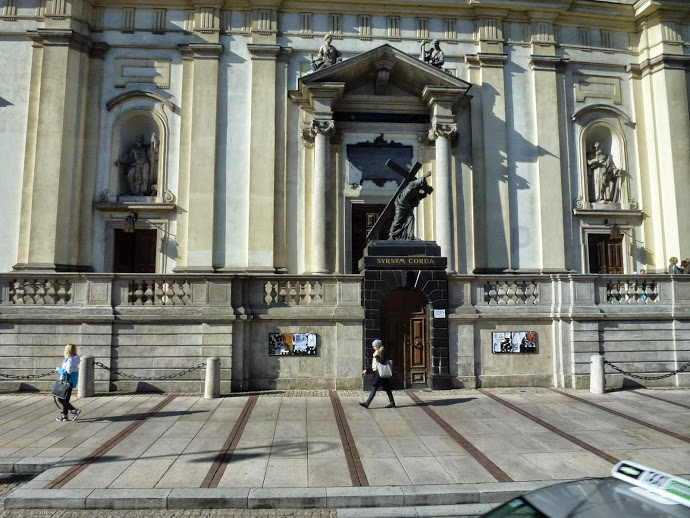 On the Royal Way to the old town, we saw this Church of the Holy Cross.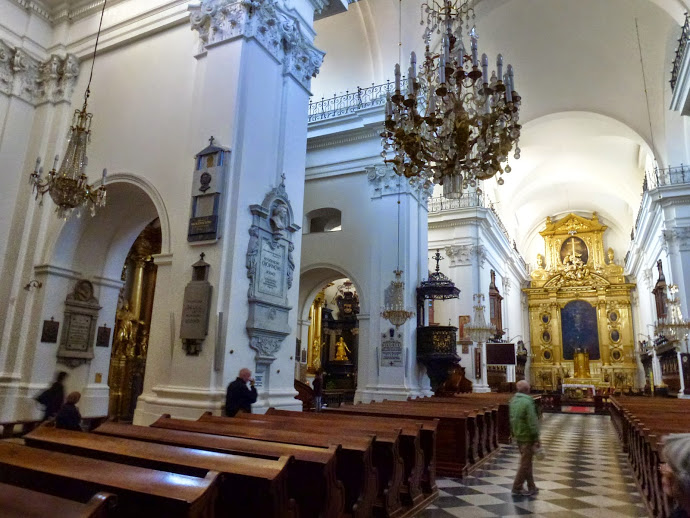 Chopin's heart is buried inside this Church of the Holy Cross.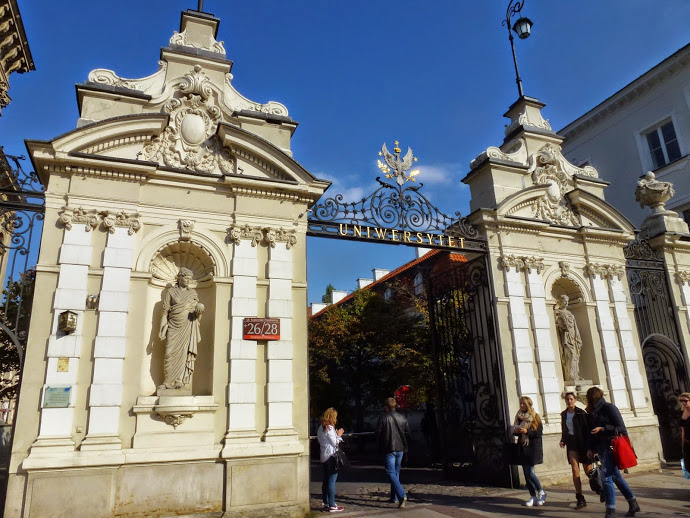 A university on this wide, modern and prosperous Royal Way.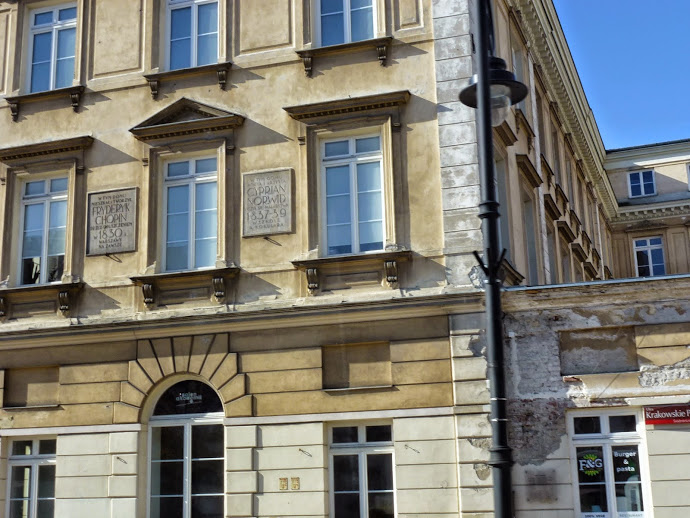 A 2nd floor apartment on the Royal Way where Chopin once lived.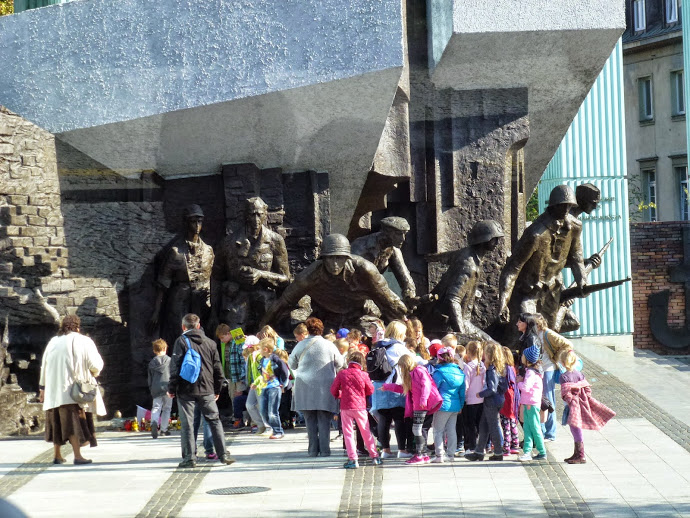 Monument to the Warsaw Uprising.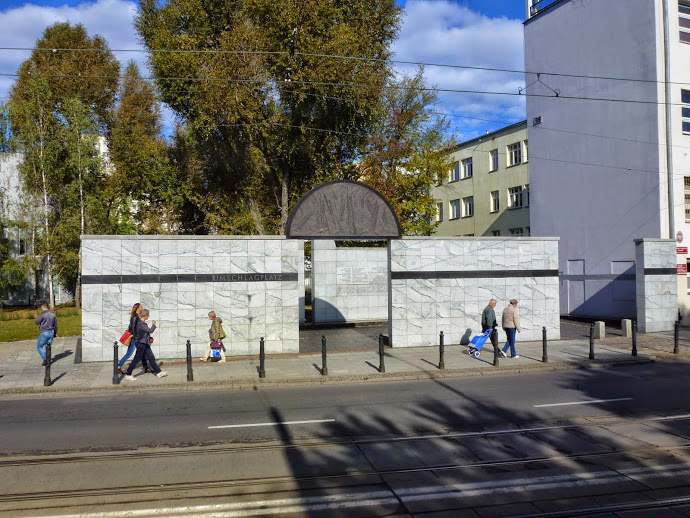 A small section of a wall was erected at the location of the former ghetto wall.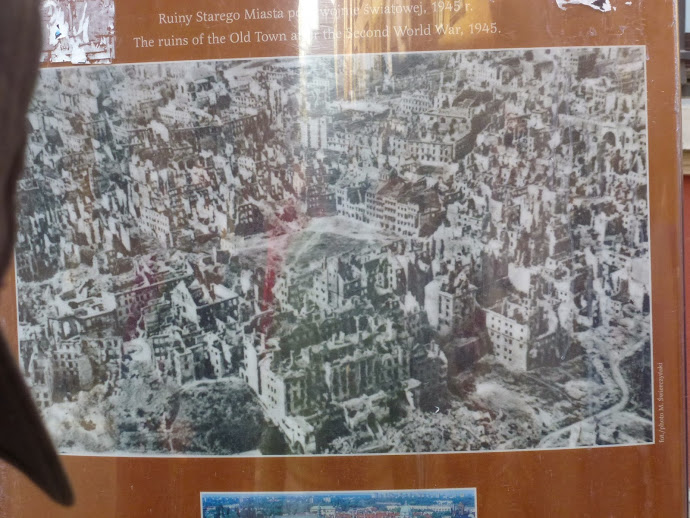 Picture of a devastated Warsaw at the end of World War II.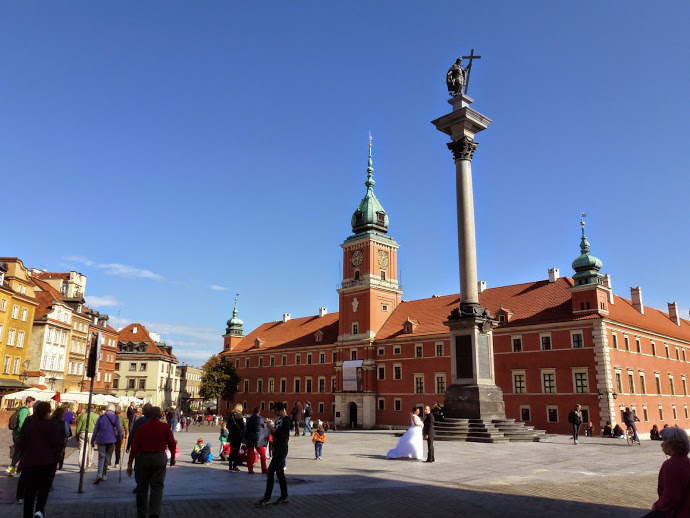 The Royal Castle near the old town is at the northern end of the 6-mile-long Royal Way
which the kings of Poland used to take from their main residence (at the Royal Castle) to
their summer home (Wilanow Palace, south of city center).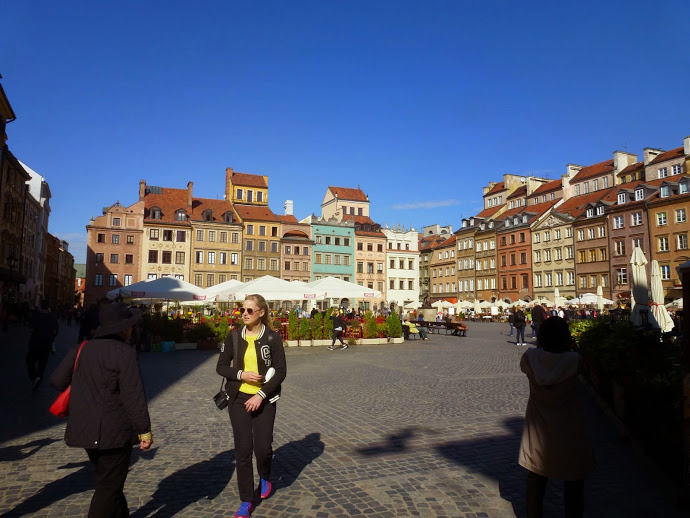 The old town square re-creates Warsaw's glory days with lots of colorful architecture.
They were rebuilt to look old, but were only 60 years old.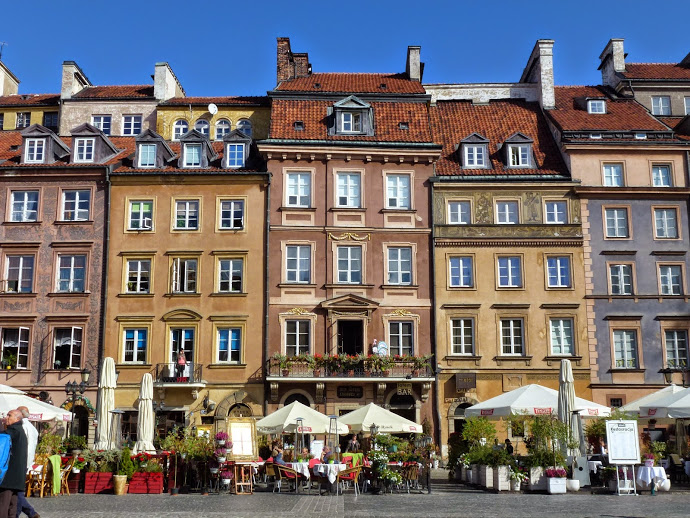 Old town square.

A large jewelry shop in the old town selling amber.
A GCT group member asked Misha for his opinion about purchasing amber in Warsaw.
Misha quipped, "Just make sure you don't buy plastic amber."
It's so true that one really needs to be able to tell fake ambers from genuine ones.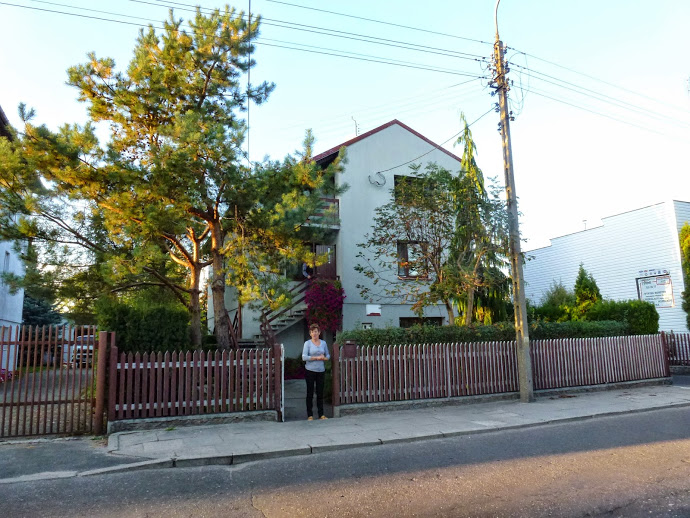 The hostess of our home-hosted dinner was standing outside her house waiting for our bus.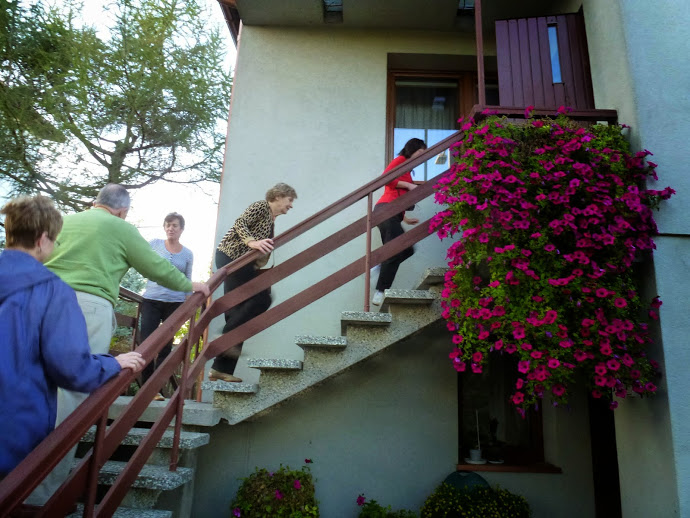 Misha randomly divided the 38 of us into 3 groups to go to 3 different family homes.
Here we walked one flight of stairs to the 2nd floor where the living room, dining room and kitchen were.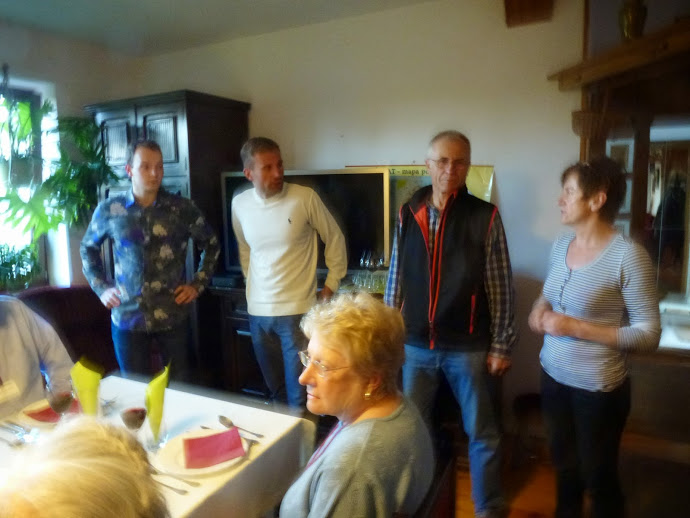 (From Right, standing) The hostess, her husband, their son, and a friend who came to help for the evening.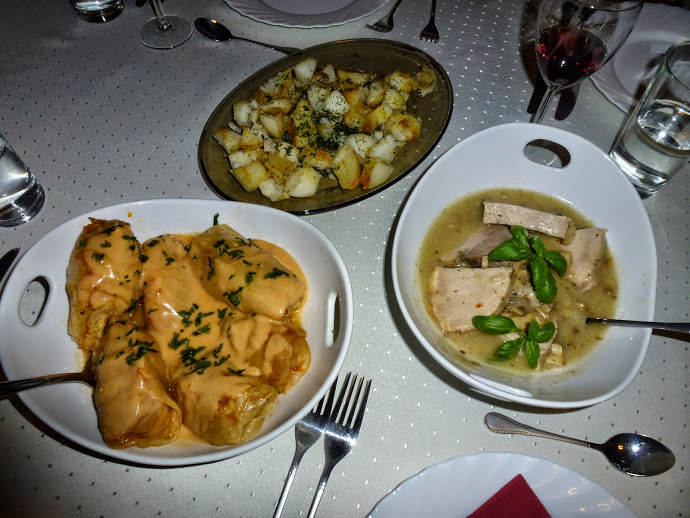 We had salad, soup (not pictured), then pork loin, stuffed cabbage, and potato served family style.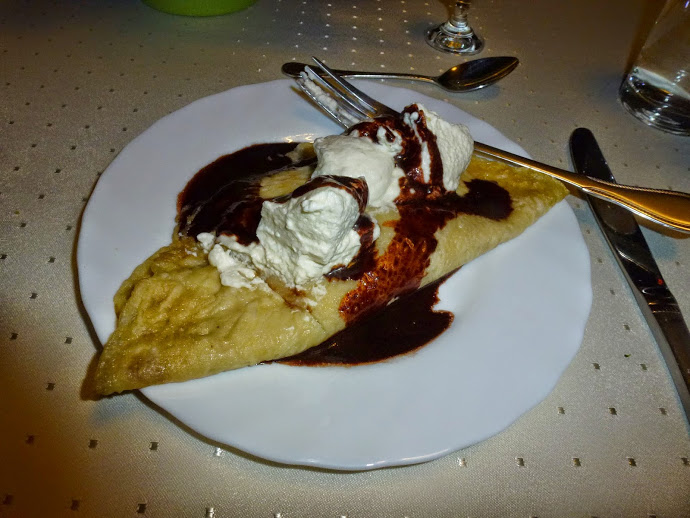 Dessert.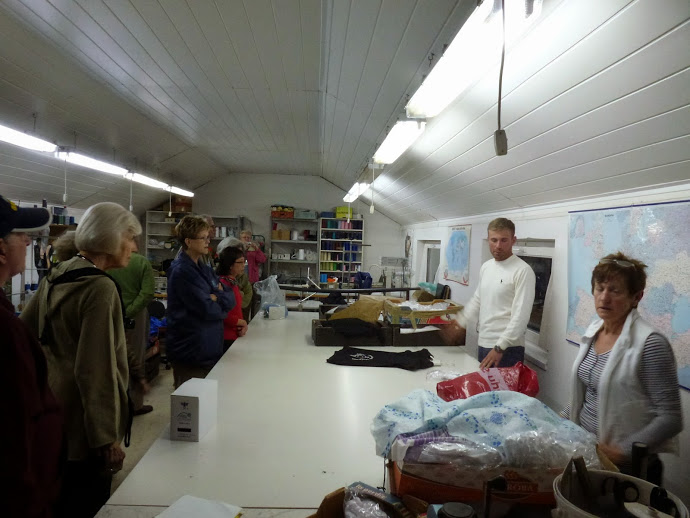 After dinner we walked next door to see the hostess' small sewing factory.
The ground floor below this factory is the husband's garage business servicing automobiles.
So both husband and wife had a 0-communte job. How nice!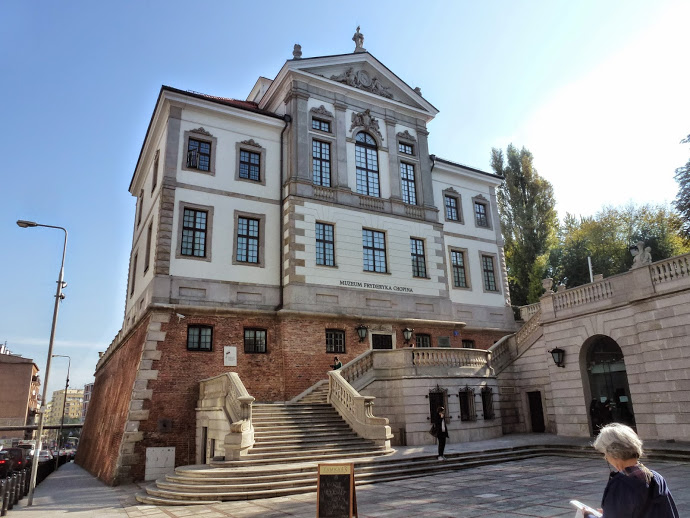 The Chopin Museum - located in an elegant mansion three blocks east of the Royal Way.
The top floor has a concert hall, opened only for special concert.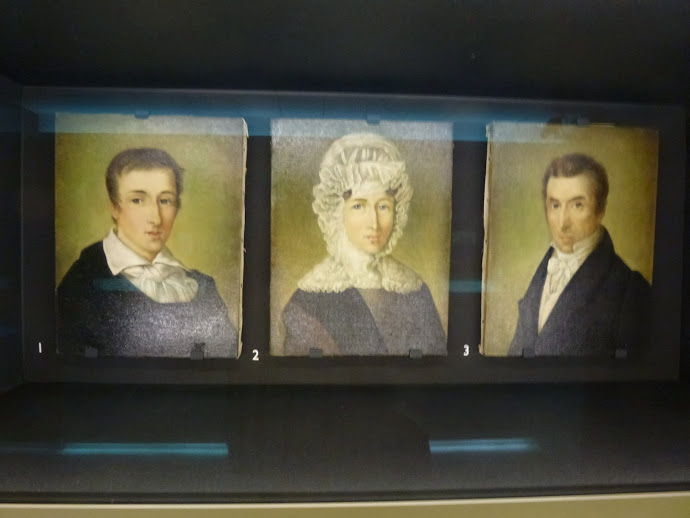 A young Chopin and his parents.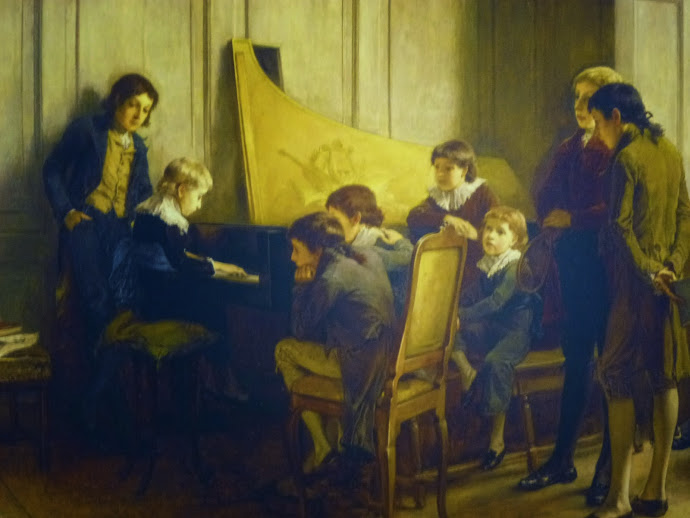 A boy Chopin playing piano for friends.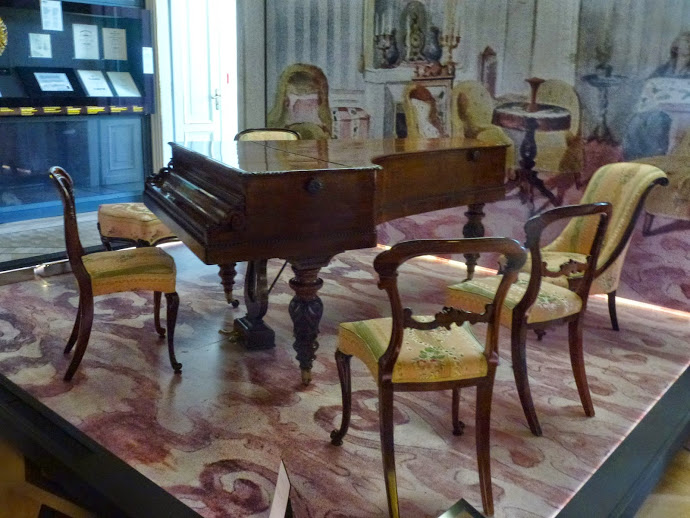 Chopin's last piano - used for composing during the last two years (1848-1849) of his life.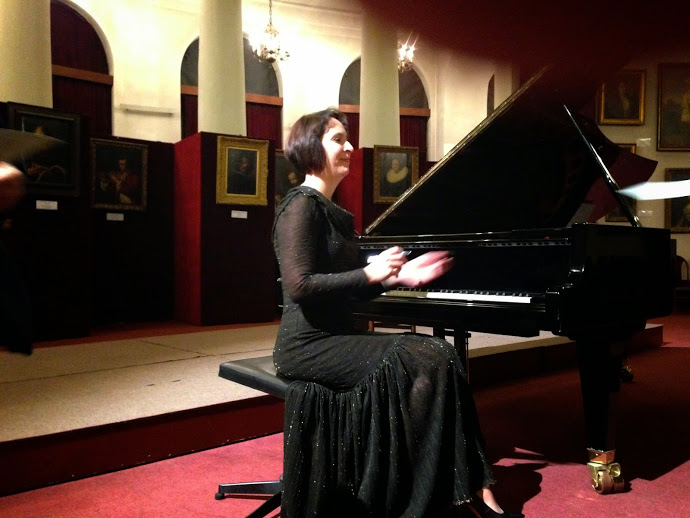 The pianist at the concert hall where a Chopin piano recital was performed for just our group.