12/17/2016, Day 11, Montevideo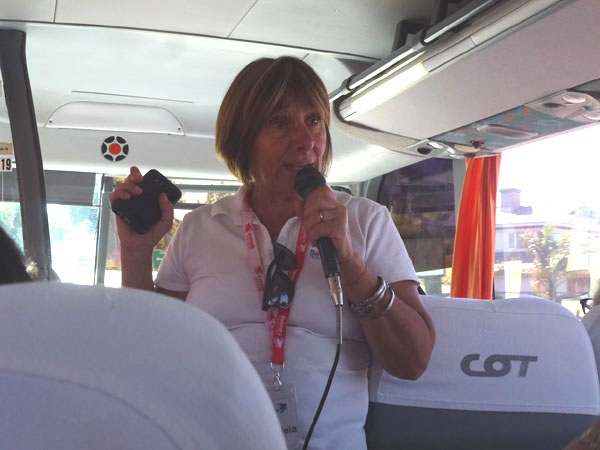 Our Montevideo local guide.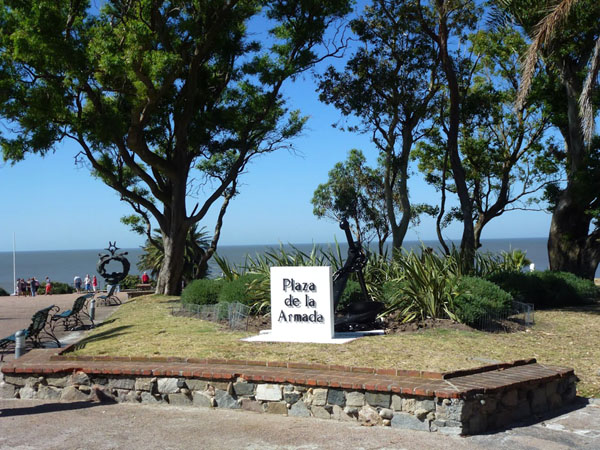 We stopped at a river-side park.
Remember? This is the Rio de la Plata (River Plate), not an ocean.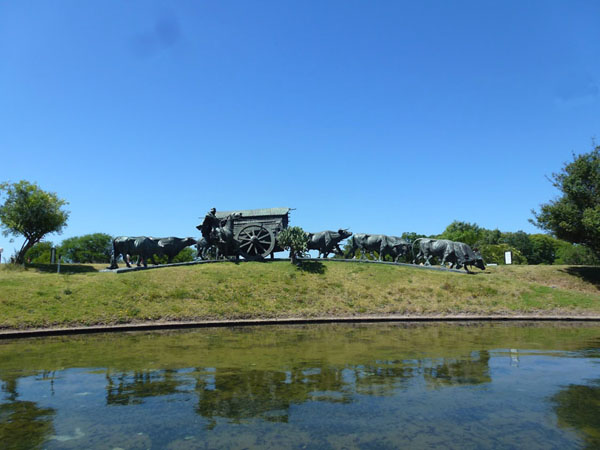 The Monumento la Carreta. (Carreta = Cart, Wagon)
Another park that we stopped to admire this epic group of sculptures.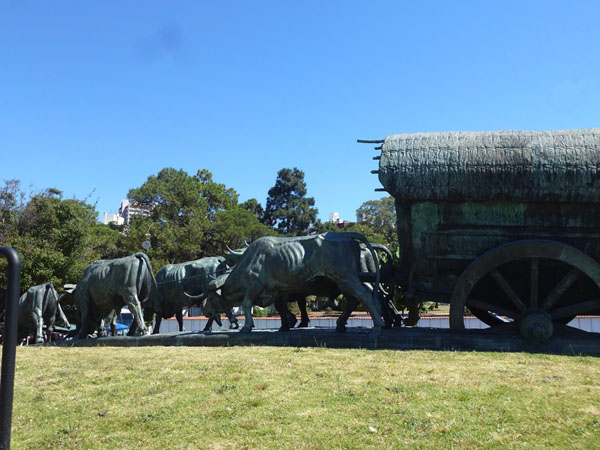 The artist's name is Jose Belloni.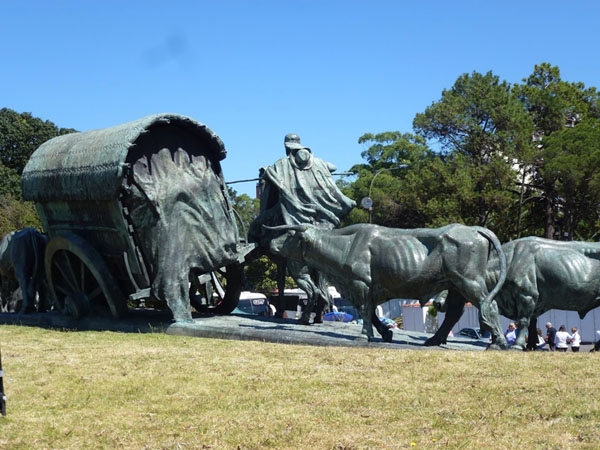 Depicting a wagon and straining oxen,
in honor of the ox-cart drivers of the 19th century.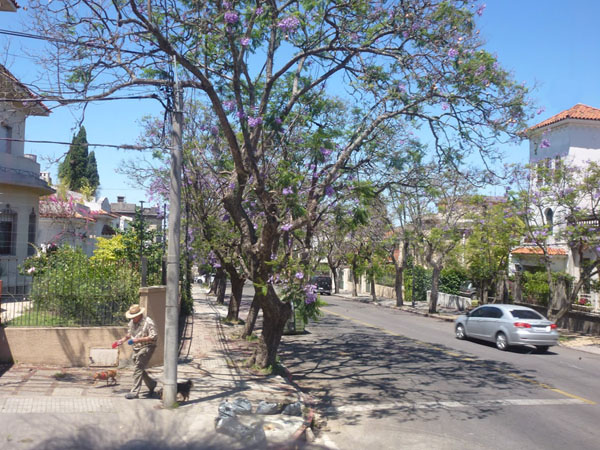 A nice neighborhood that we drove through.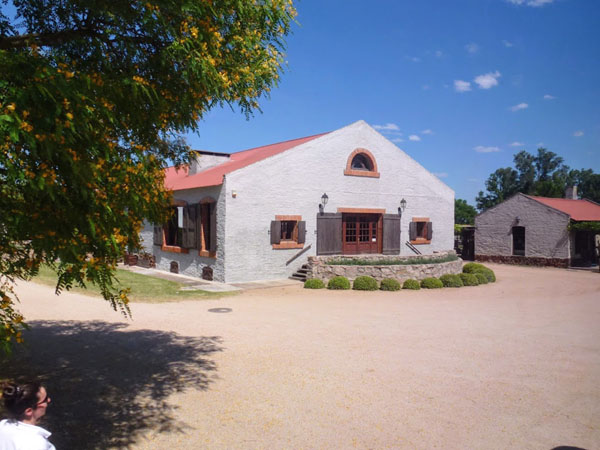 Juanico Winery's Visitors Center.

wine cellar.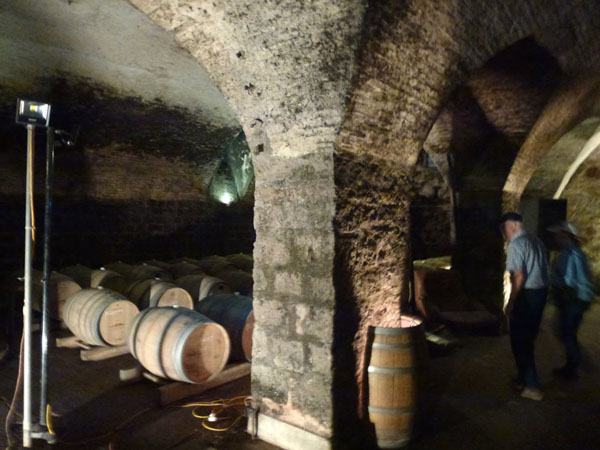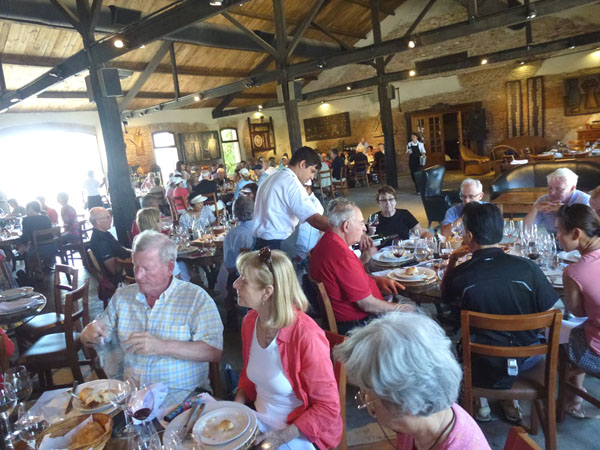 We were seated 10 to a table.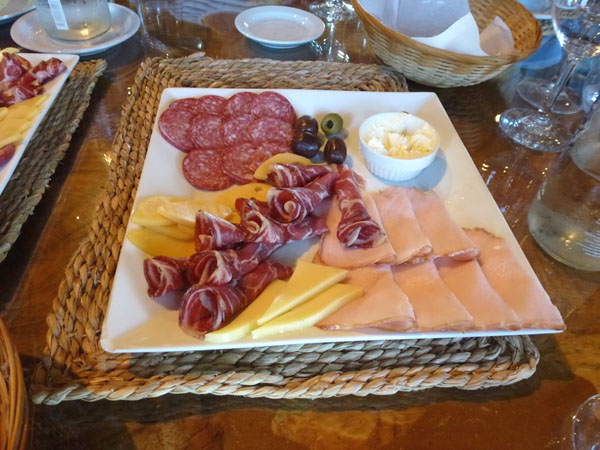 Appetizers.
The dark-red Prosciutto was so good that Mei-Ching had about 6 slices.
(Vincent stayed away from anything that has pork fat.)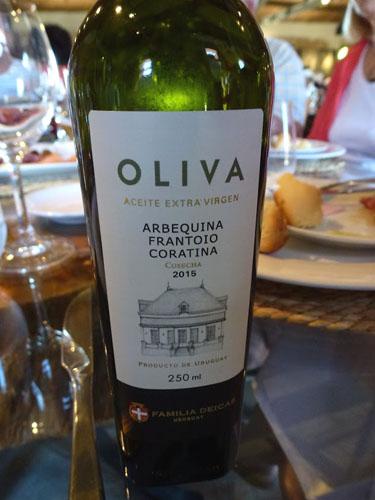 One of the wine we had.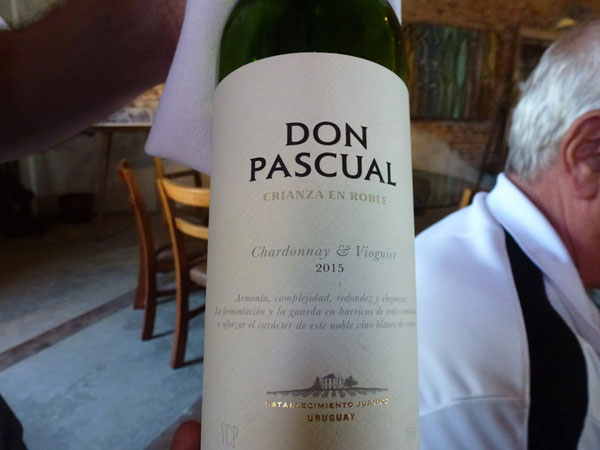 another wine we were served.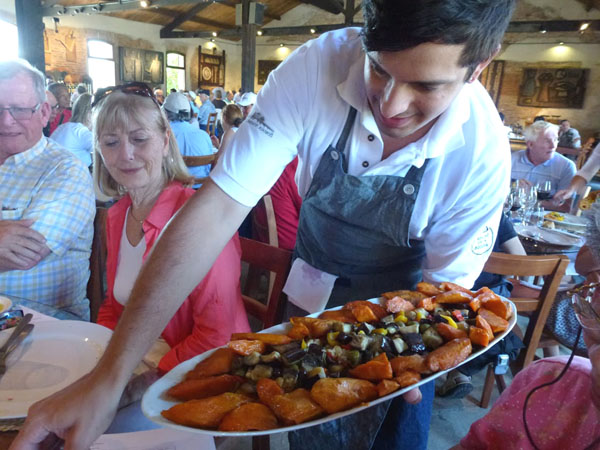 A plate of grilled vegetables - sweet potato and zucchini etc.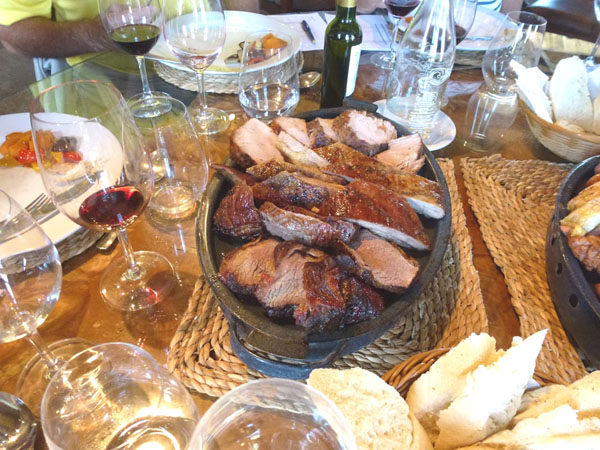 Steaks and pork spare ribs.
The steak was a little bit tough, and the spare rib had only
salt and pepper on it, unlike the flavorful BBQ rubs we are used to at home.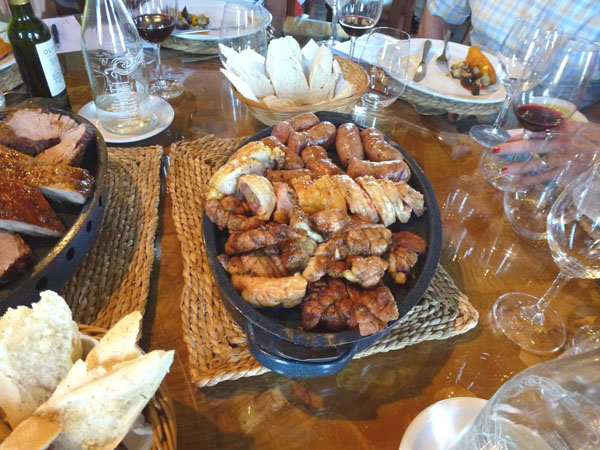 sausages, stuffed chicken, and sweet bread.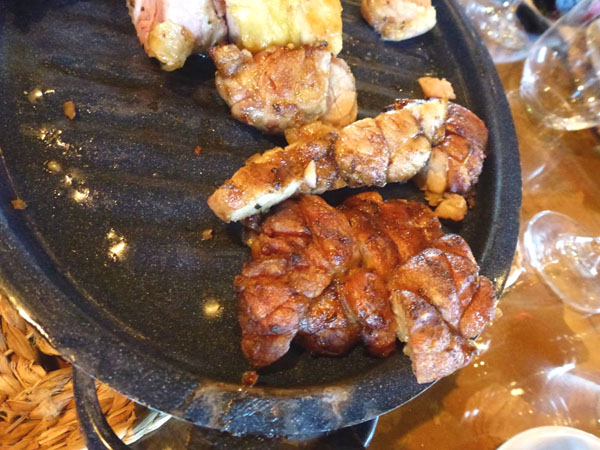 Close-up of the grilled sweet bread.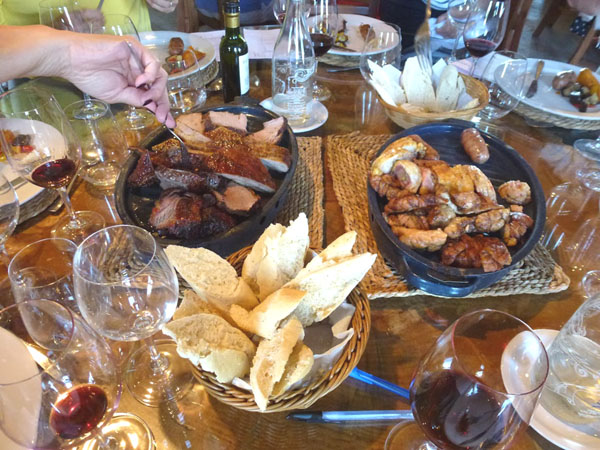 The chewy white bread was very good too.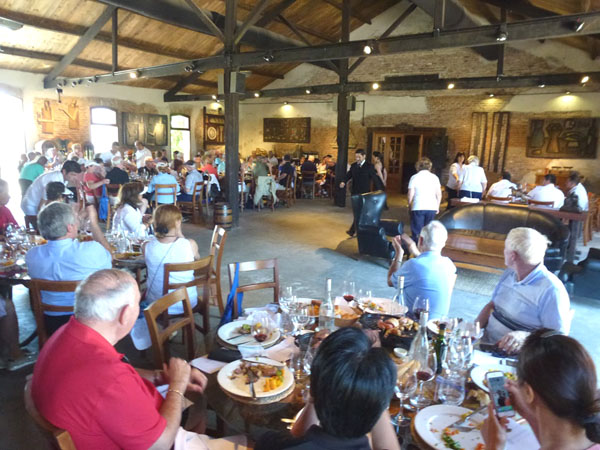 After lunch, two Tango dancers walked in the hall.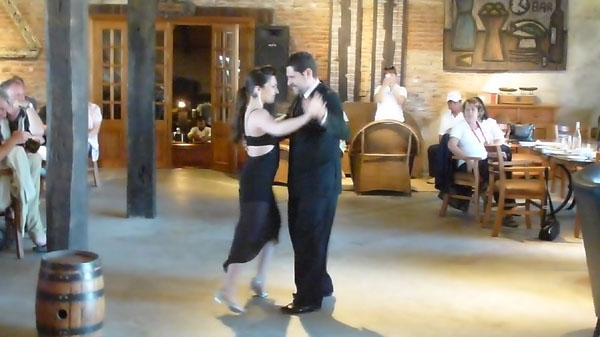 Tango dancing.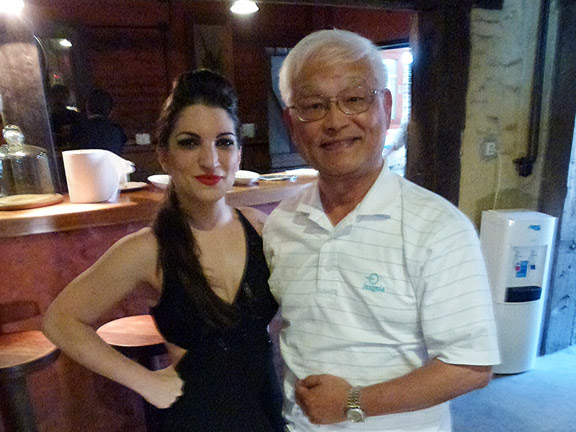 Vincent with the female Tango dancer.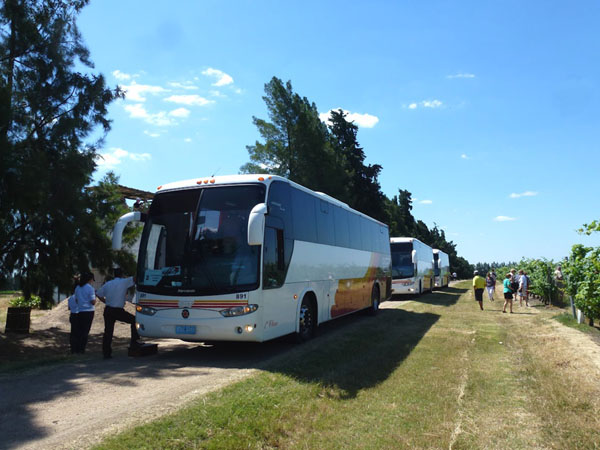 Then our tour buses drove all of us to the vineyard.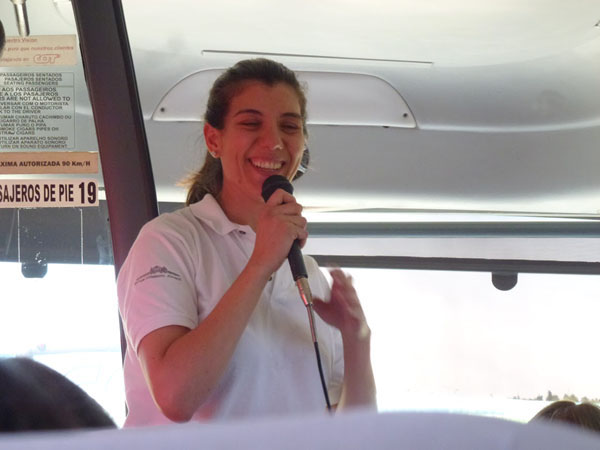 On each bus there was a guide from the vineyard to introduce
the history of the vineyard, as well as answering questions.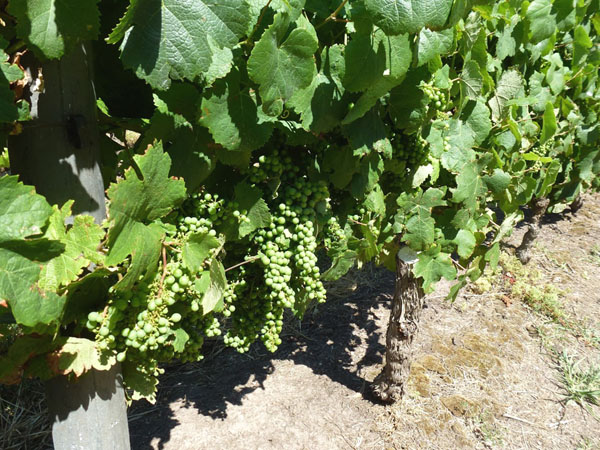 These grapes will be ready for harvest in February-March.
Every year's grapes are different, based on the amount of sun and rain water.
That's why each year's wines are different.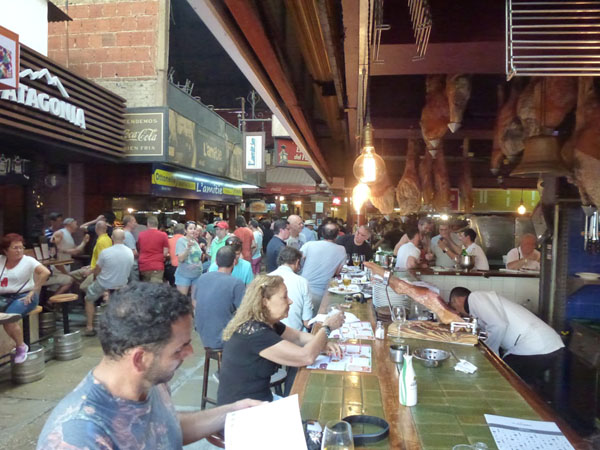 Back to the port. This is Mercado de Puerto (port market),
just across the street from the port entrance.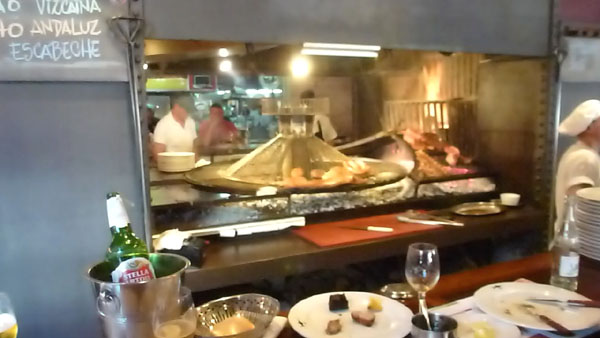 Grilling meats on a large wire rack on charcoal.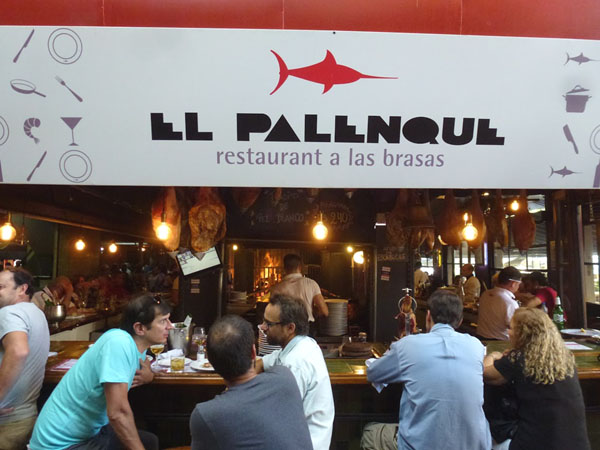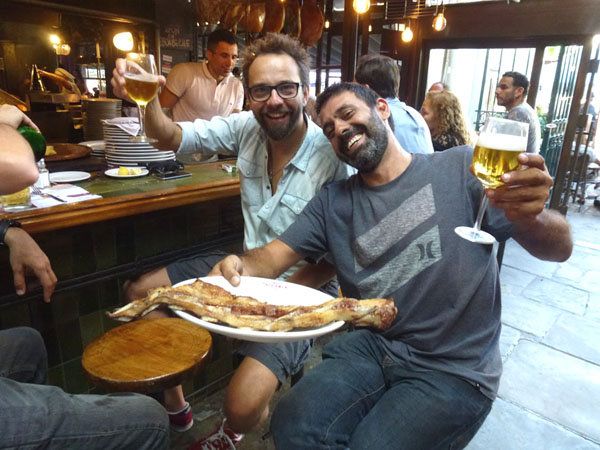 Three friends about to share a large piece of meat.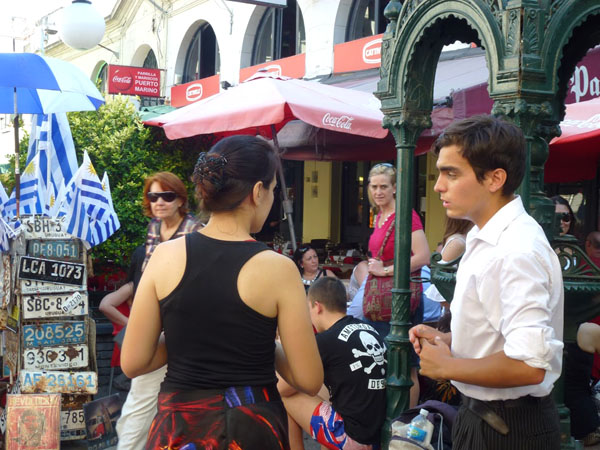 Street Tango dancers just outside the port market.