12/18/2016, Day 12, Buenos Aires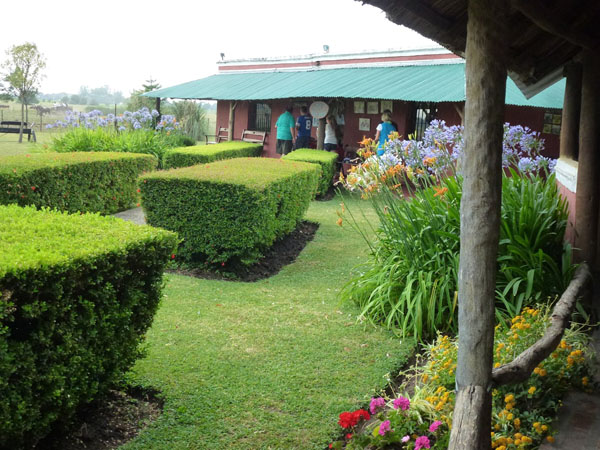 It took us 75 minutes to drive the 76km to reach this horse ranch.
(Our bus left port at 10am.)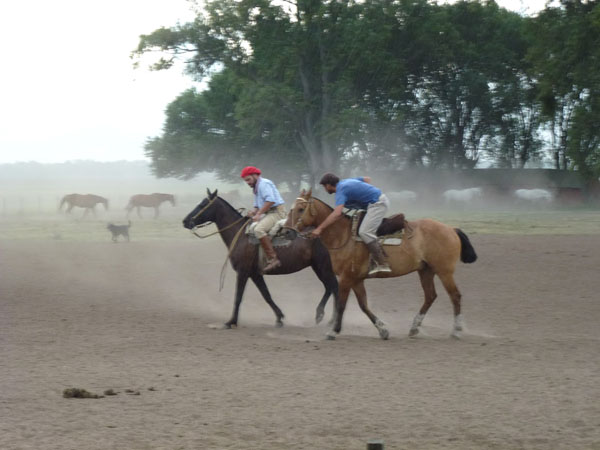 Upon arrival, we were immediately herded to the field to watch
the cowboys displaying their horsemanship.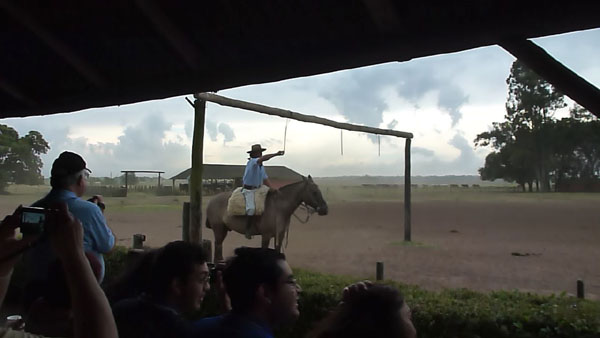 The weather was threatening, and we were freezing
in short sleeves.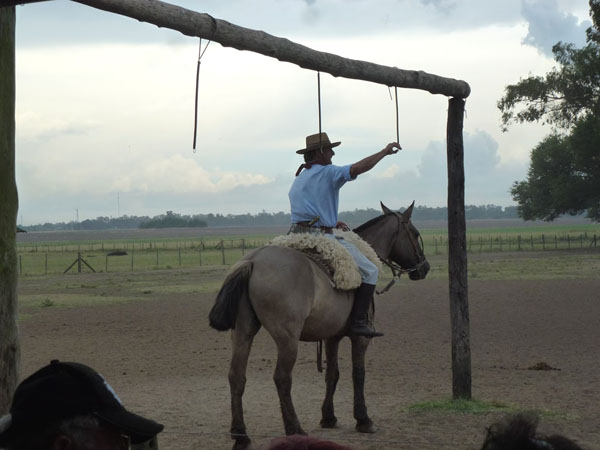 The game was to pick something off the ring while galloping on horsebacks.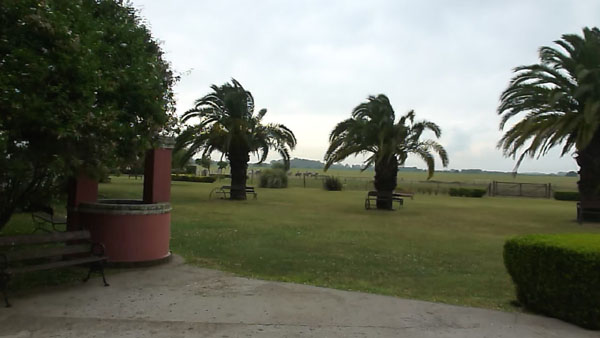 The wind picked up.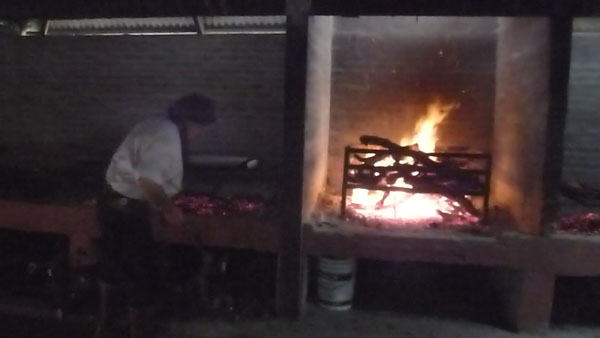 Where could be a better place than to be near a warm fire
and watch the cowboys preparing our lunch?
He burned wood logs in a separate compartment until they turned into charcoal.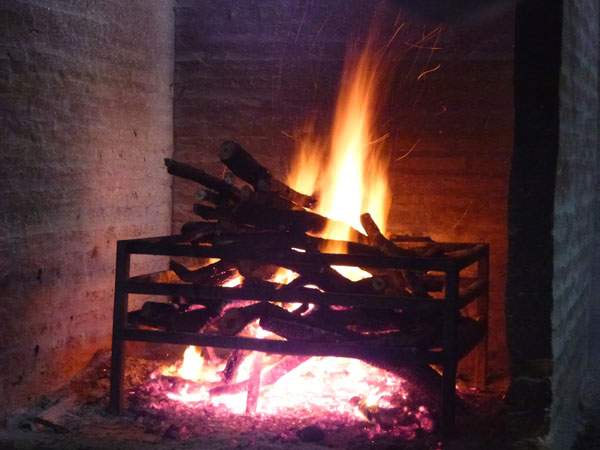 A fire to burn wood logs into charcoal.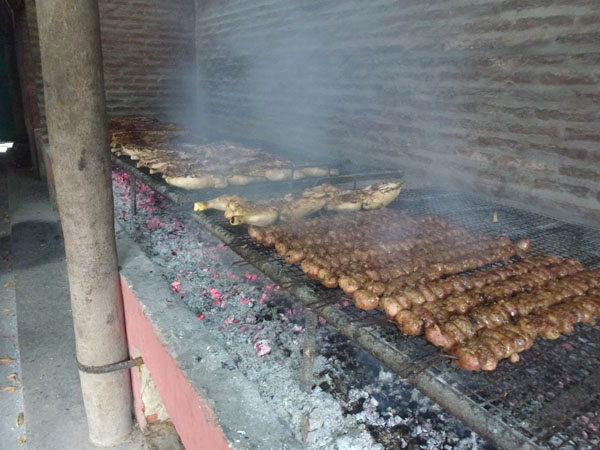 Then he shoveled the hot charcoal over here & placed beneath the rack to barbecue meats.

We seldom see chicken this big back at home.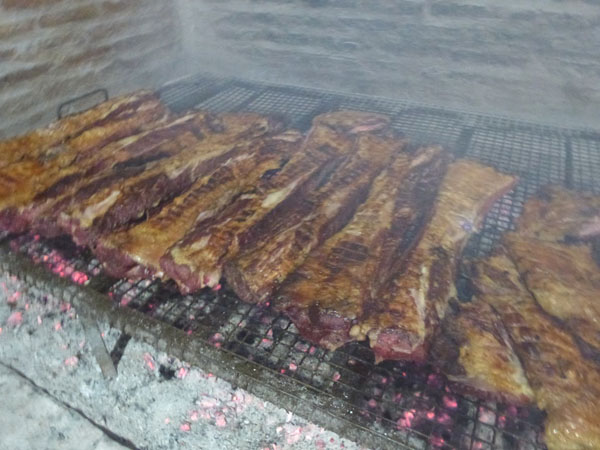 Beef.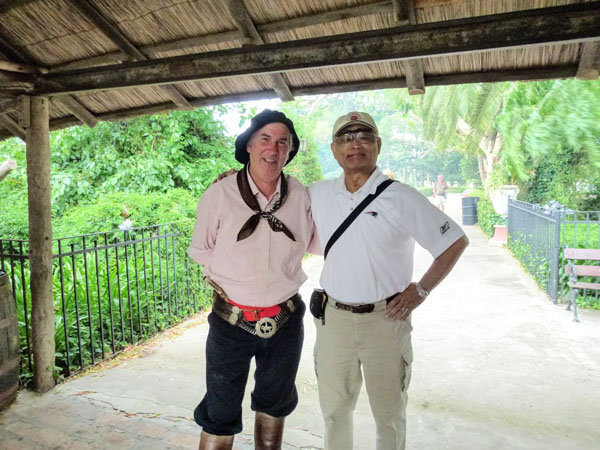 Vincent with a staff dressed in cowboy attire.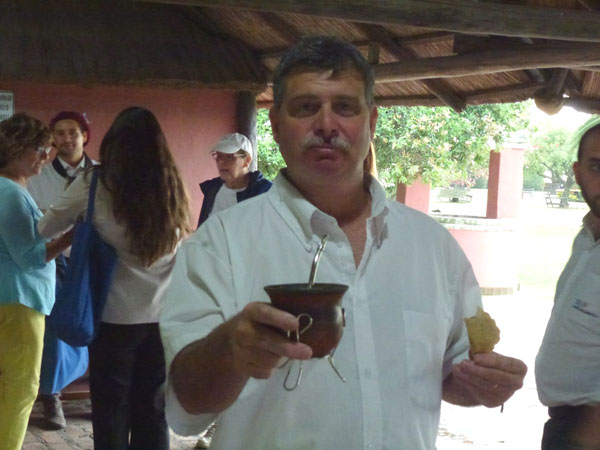 A staff was drinking MATE tea.
Here is a Wikipedia page about Mate Tea.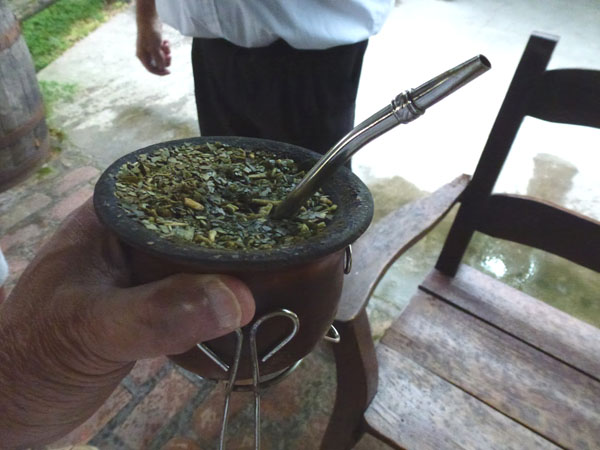 The yerba mate are dried leaves and twigs of the yerba mate plant.

***** Lunch Time ******
We were seated in several long tables.
This place could accommodate more than 400 guests, so there were
people other than Oceania's sitting in other tables that day.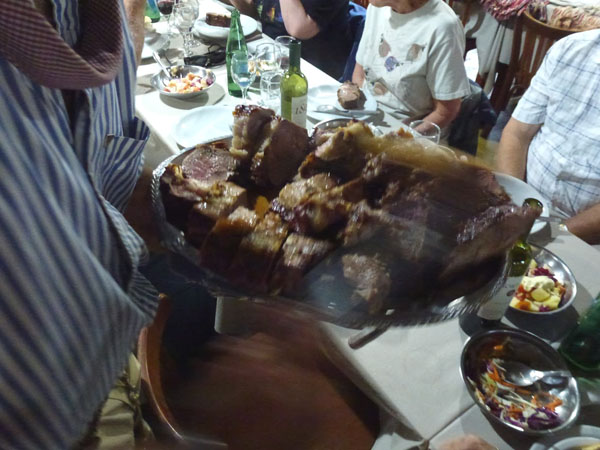 We were served salad, beef sausages and blood sausages before the steaks came.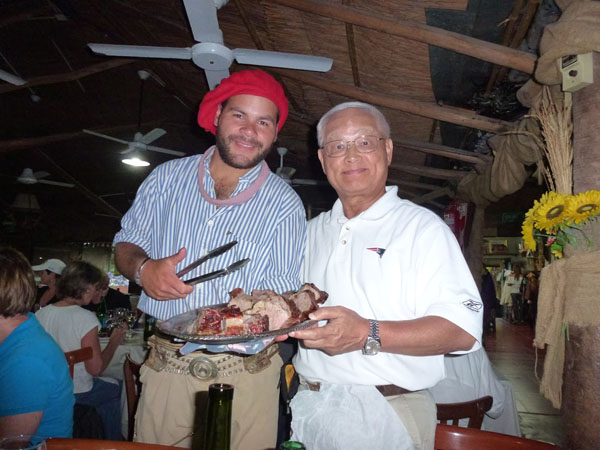 Very thick cut of beef.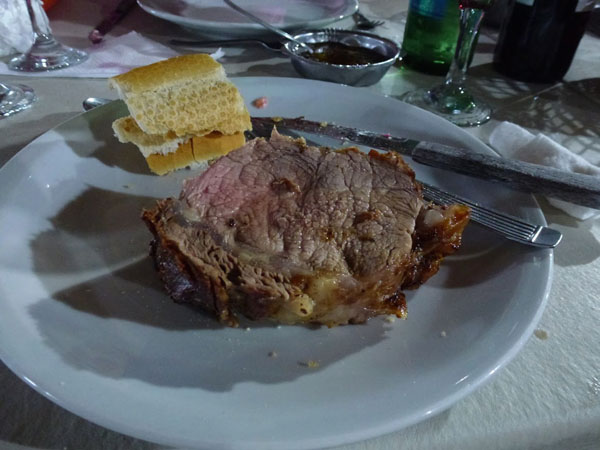 Vincent's steak, which we shared since we could not each eat one like this.
This steak was tender, not tough like the last two times (in Sao Paulo and in Montevideo's Winery).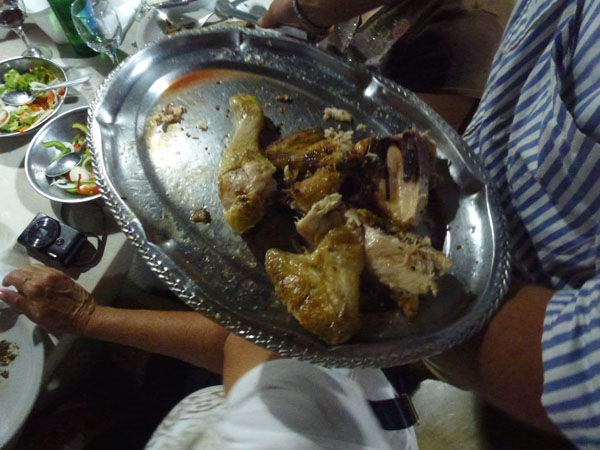 We were also served chicken, which was a bit dry.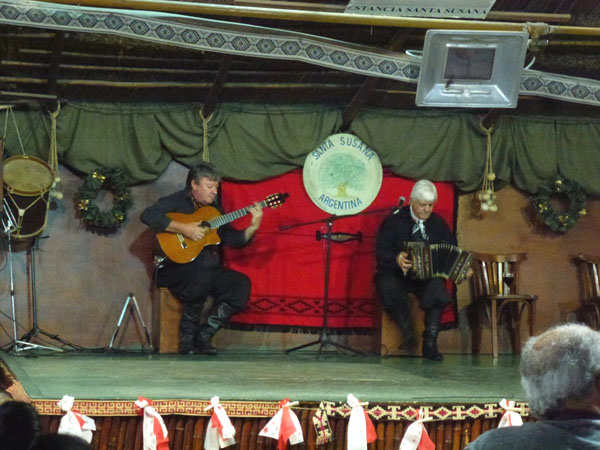 After lunch there was entertainment on the stage.
A guitarist and an accordion player played music and sang traditional songs,
followed by Tango dancing and a gaucho spinning weighted ropes.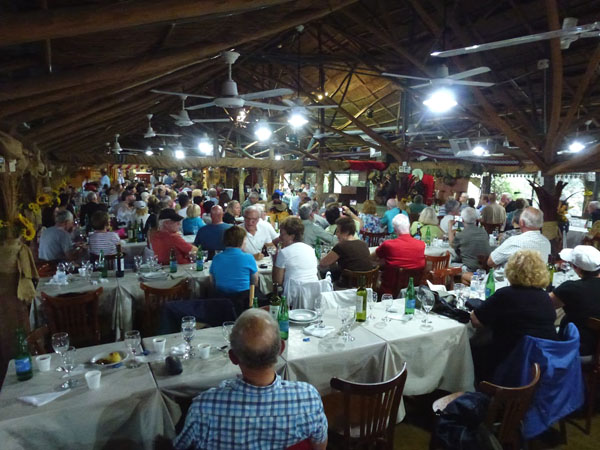 Some seats did not have a good view-line to the stage, so
many people had to get up and standing in the back of the central isle in order to see.

It was still raining very hard, so we had to wait a while before walking to our bus.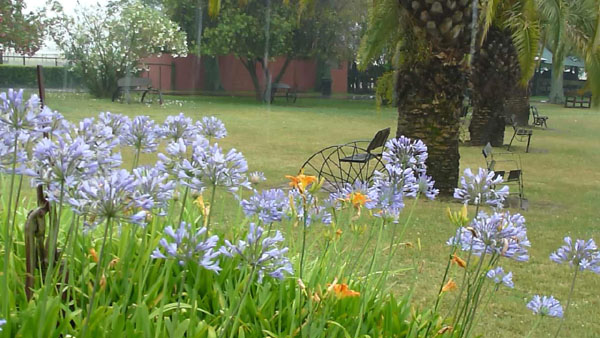 Pretty flowers on the ranch property.