12/08/2016, Day 2, Rio de Janeiro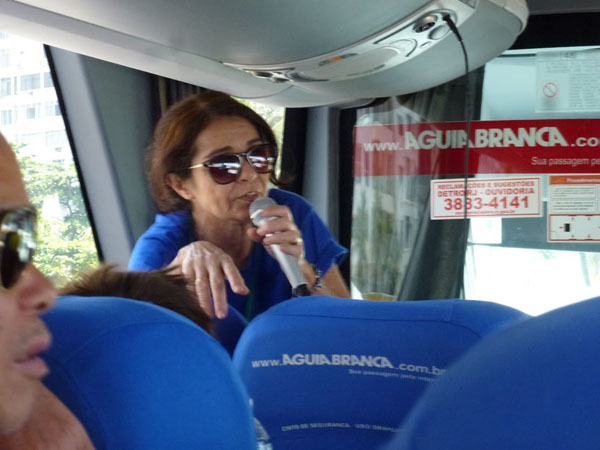 Our local tour guide.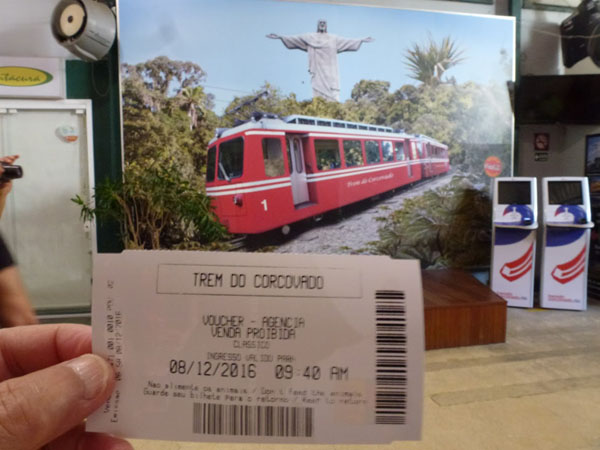 Our 9:40am train ticket to the top of the Corcovado Hill.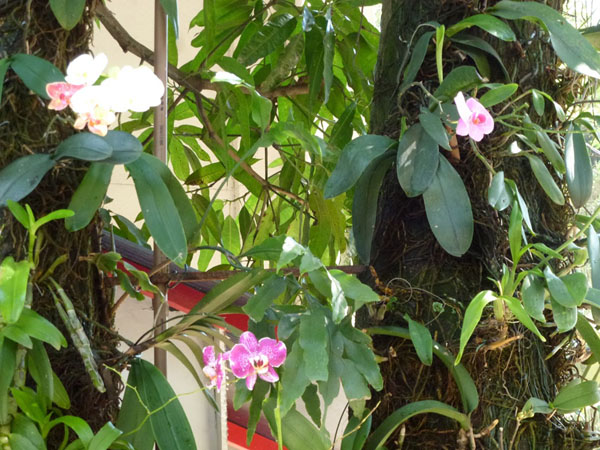 A tree by the train station with beautiful orchid.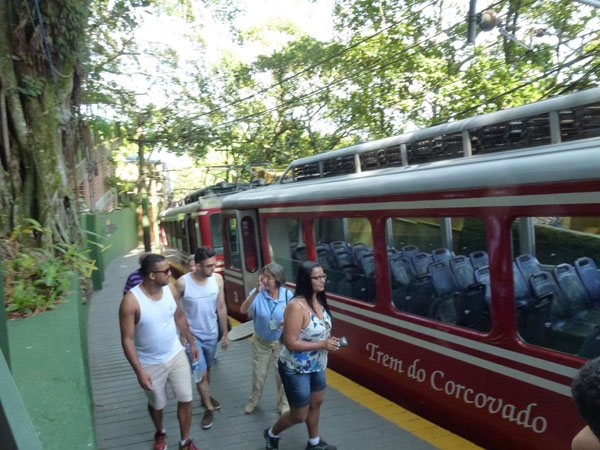 The Corcovado train.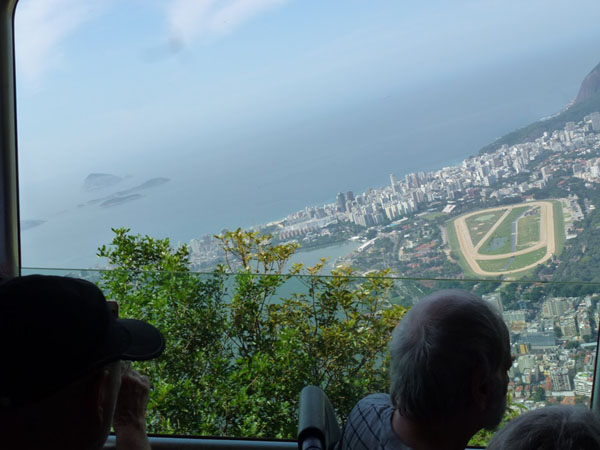 A glimpse of the city on the way up.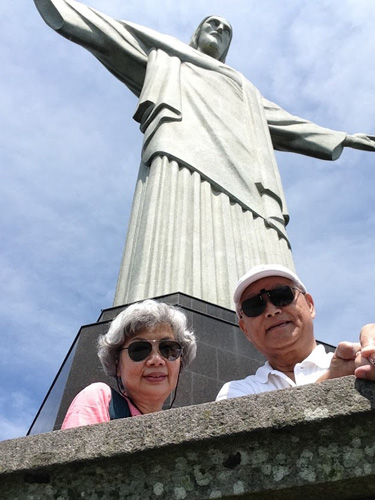 A selfie - at the base of the statue.

The statue is 120-ft high, and facing east.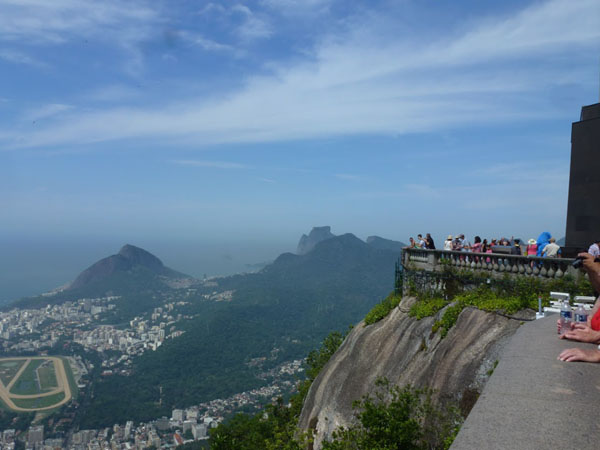 fantastic views.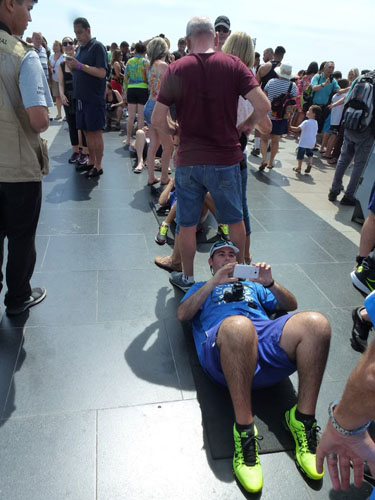 Visitors angling for a great shot with the Christ statue in the frame.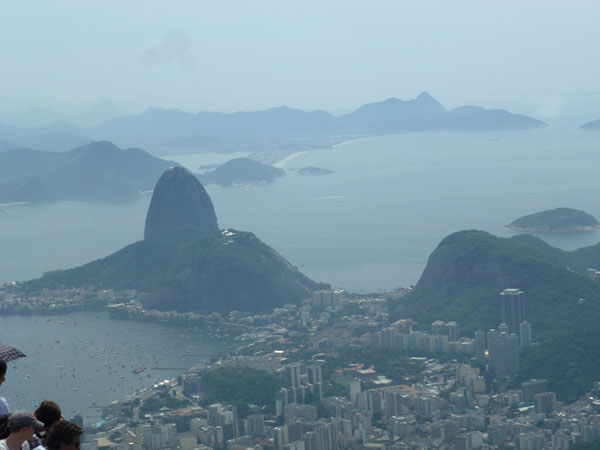 Sugar Loaf Mountain.


A panoramic view with the Sugar Loaf to the left and beaches beyond the lagoon to the right.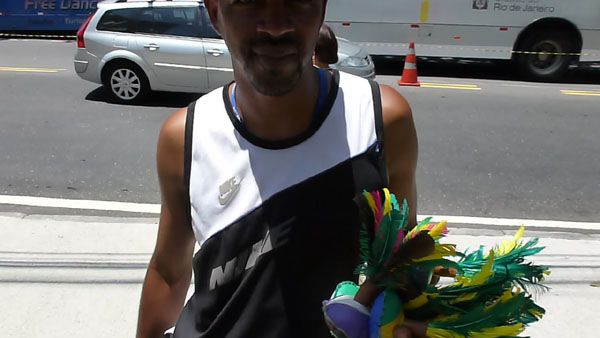 A man selling Peteca.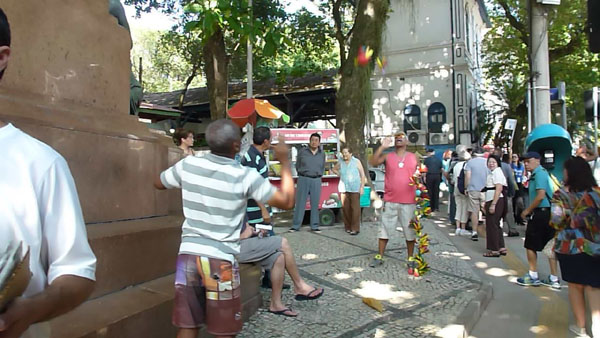 You volley the Peteca with bare hands like playing Badminton.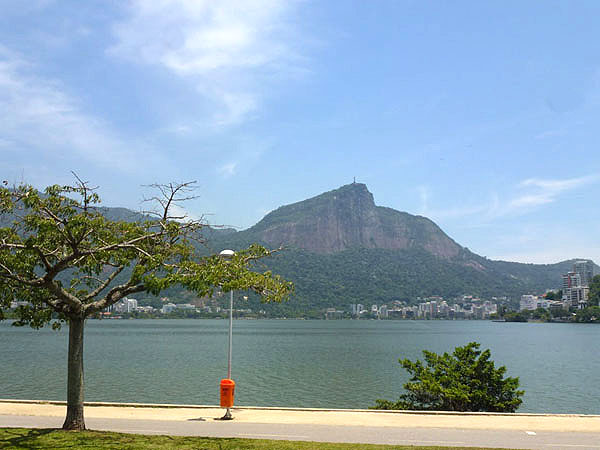 Corcovado Hill. Now you can see why it was named "hunchback".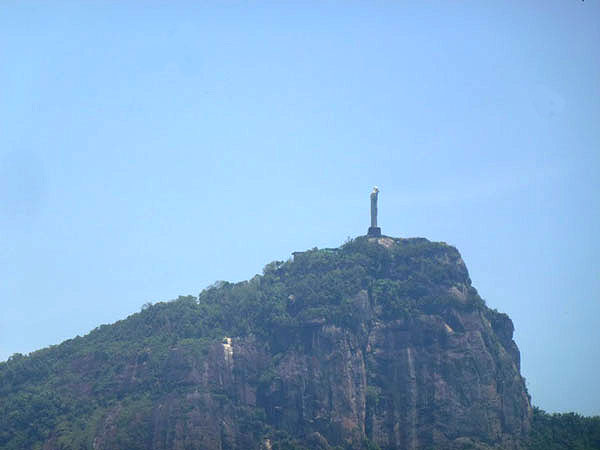 Corcovado Hill with the Christ statue on top.

Ipanema beach.
The walkway's mosaic pattern is different from Copacabana's.
Our guide said she grew up coming to the Ipanema beach very often.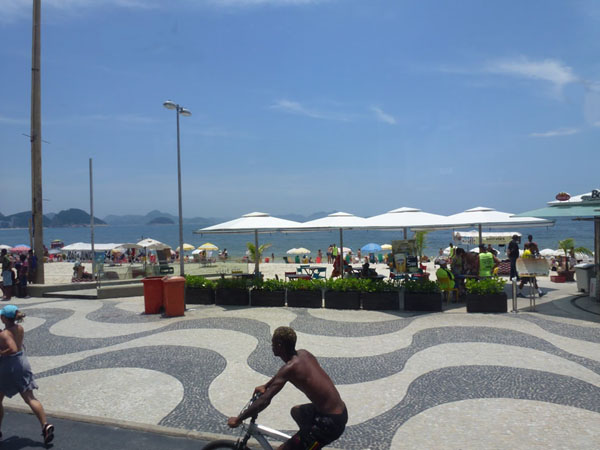 Copacabana beach.
The walkway's mosaic is in a pattern of waves.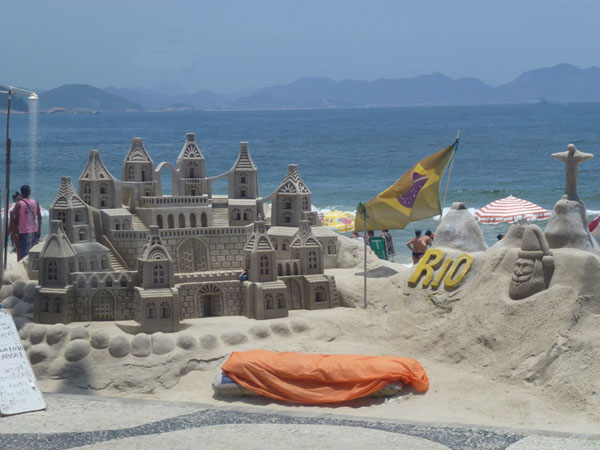 A sand castle.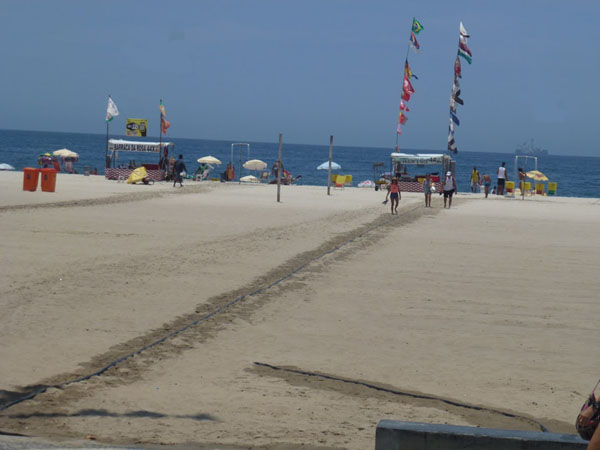 Hoses with cool running water seeping through so that feet won't get burned by scorching sand.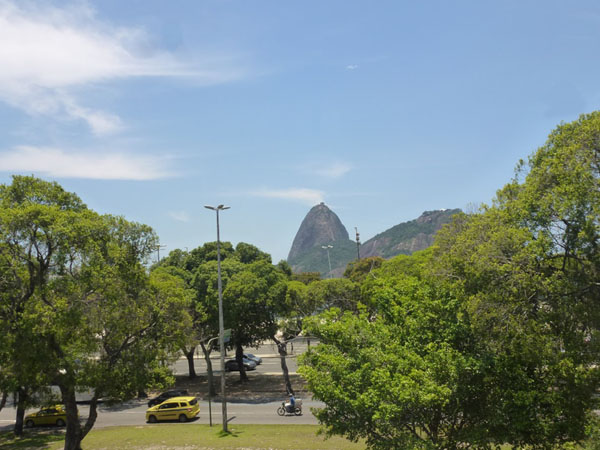 A very green city with beautiful views.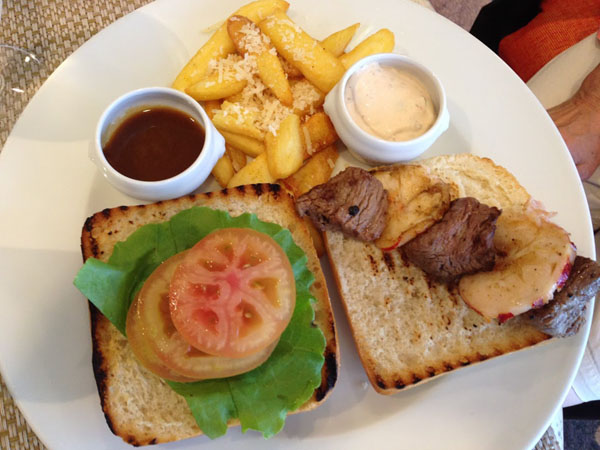 Our lunch back on the ship's Waves Grill. Mei-Ching's Surf and Turf sandwich.
(Sliced Black Angus Filet Mignon and Grilled Florida Lobster Medallions, on Toasted Ciabatta.)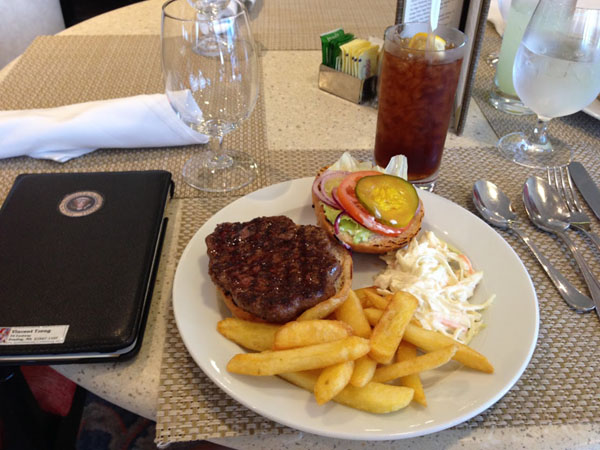 Vincent's Kobe Burger.
(Wagyu Beef, Black Truffle Sauce and Baby Cress)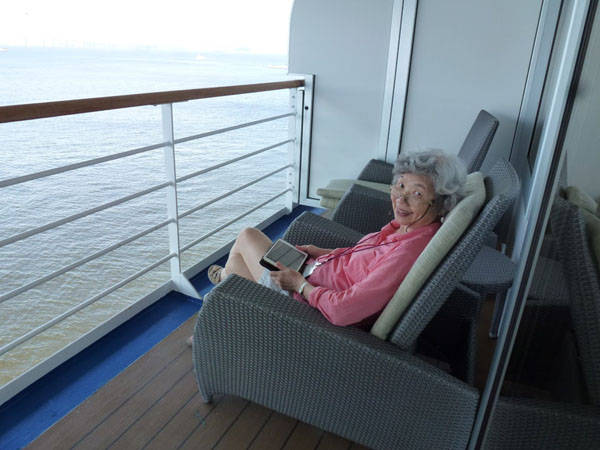 Relaxing in our balcony, when it was not too hot and not too humid outside.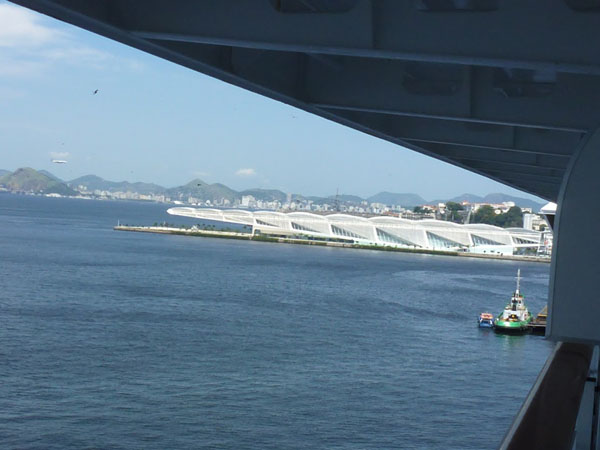 Views from our balcony.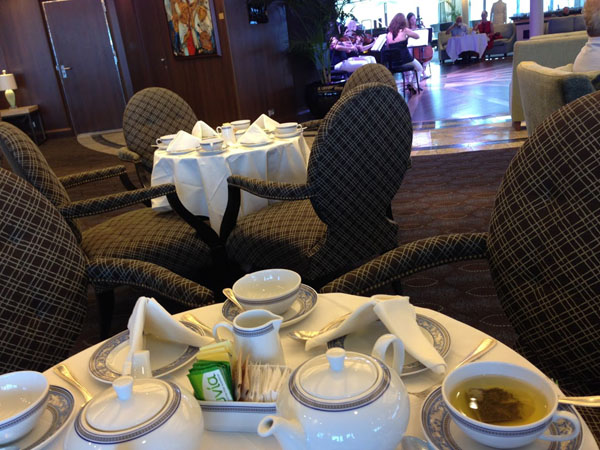 Afternoon tea settings in the Horizon Lounge.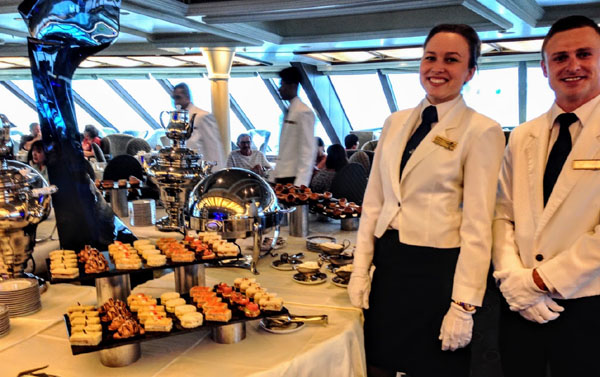 Staff serving the afternoon tea.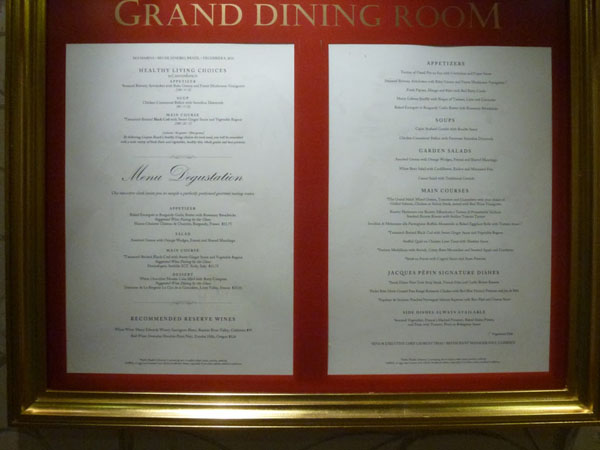 Dinner at the Grand Dining Room. Daily menu was posted outside the restaurant.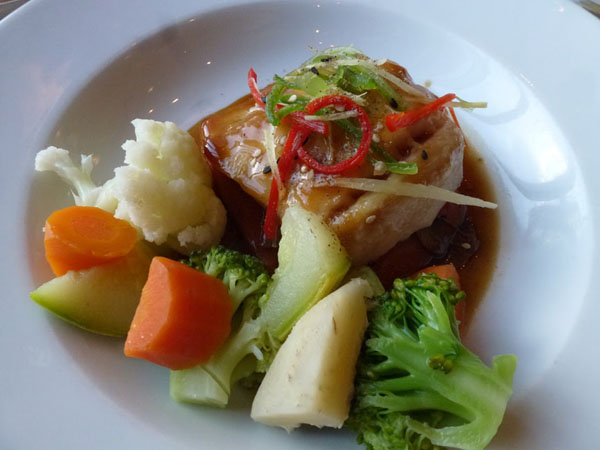 Vincent's black cod.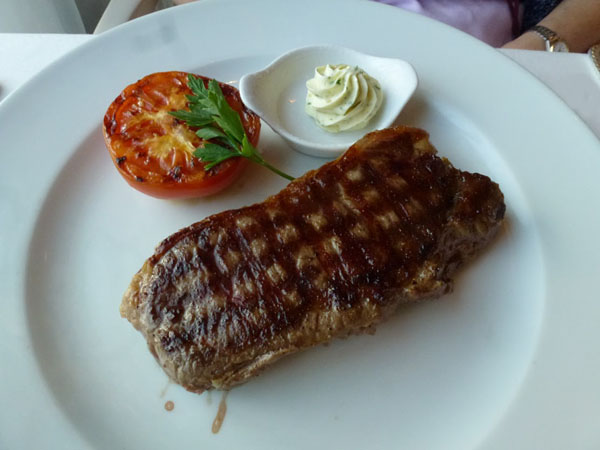 Mei-Ching had (Jacques) Pepin's signature New York Steak and Fry.
No appetizers nor salad nor dessert, we were not hungry at all after the snacks at the 4pm tea.