12/09/2016, Day 3, B˙zios

The little beach near where we tendered on shore.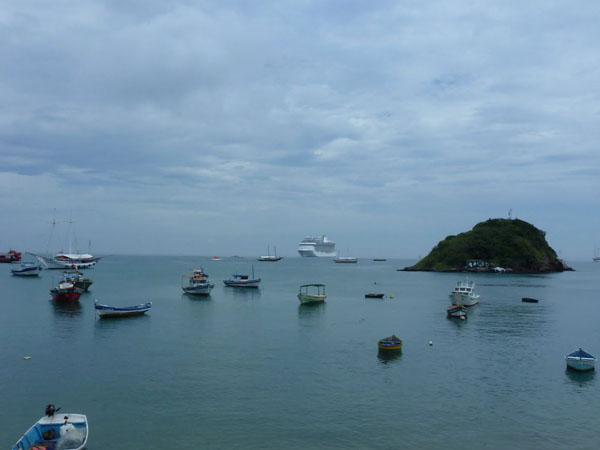 The big white ship in the bay is our cruise ship, the Oceania Marina.

Handicraft shop.

A restaurant.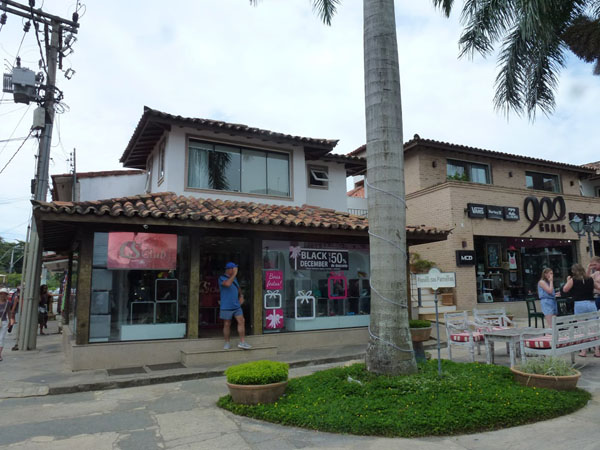 (Somehow we do not have any picture of the busiest street, Rua das Pedras.)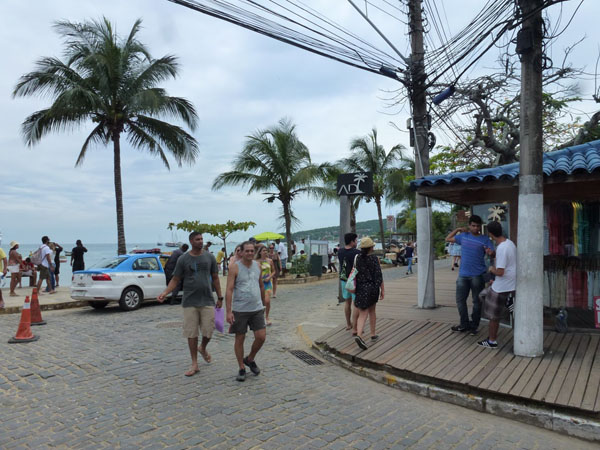 A street corner near our tender landing.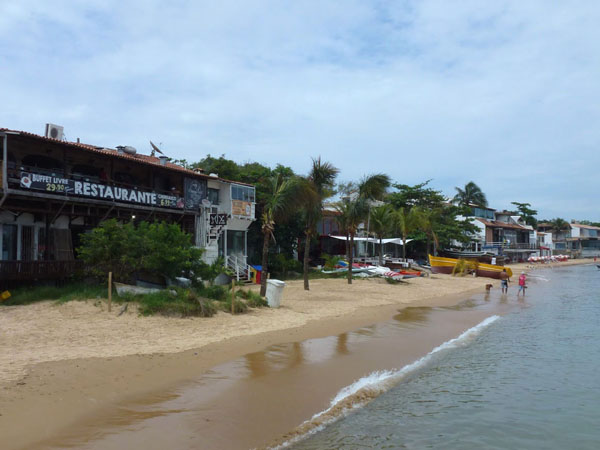 Business near the tender landing.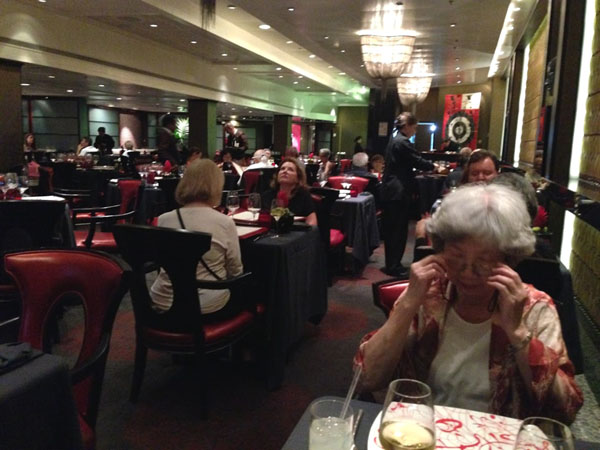 Dinner at the Red Ginger restaurant on the ship.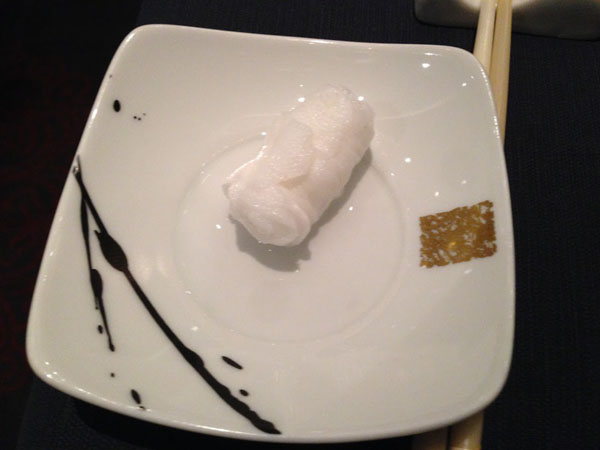 The magic towel.
A wait staff dropped a white piece of hard round "candy" onto a dish, then
poured hot water onto it. The white candy expanded into a hot hand towel.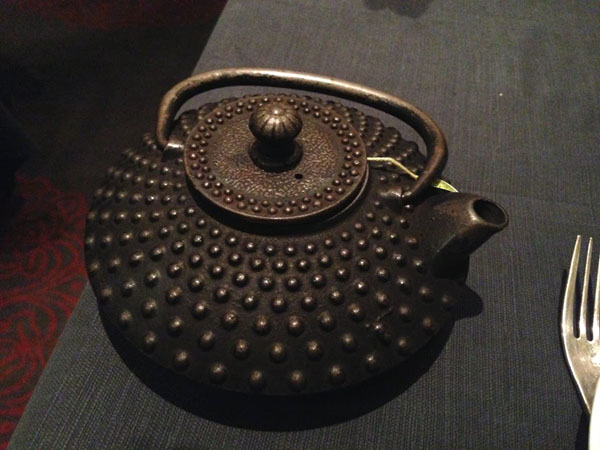 Metal tea pot.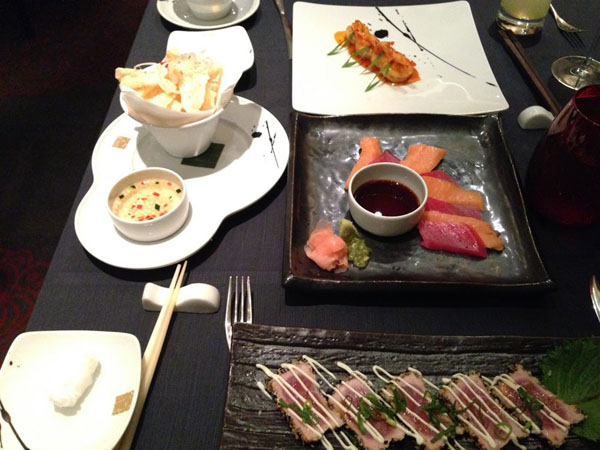 We ordered 4 appetizers to share, including pan-seared tuna.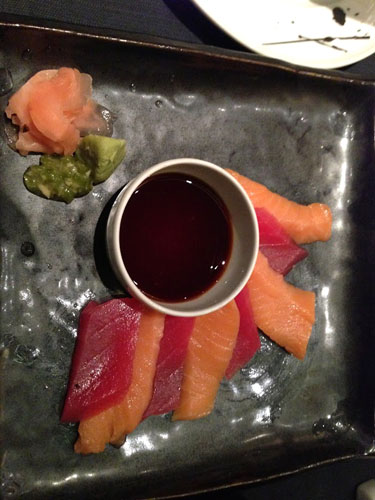 The sashimi was very good.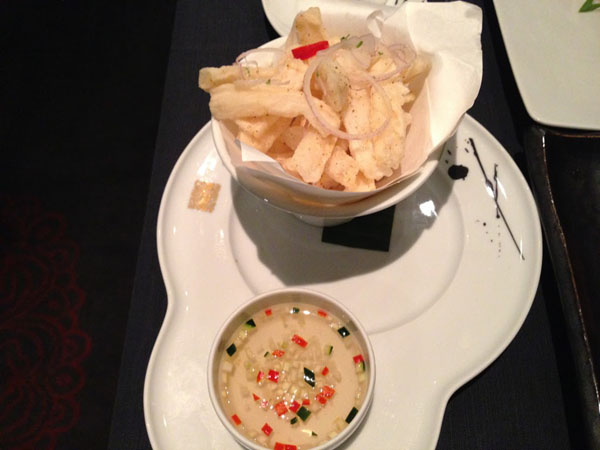 Crispy Ginger Calamari.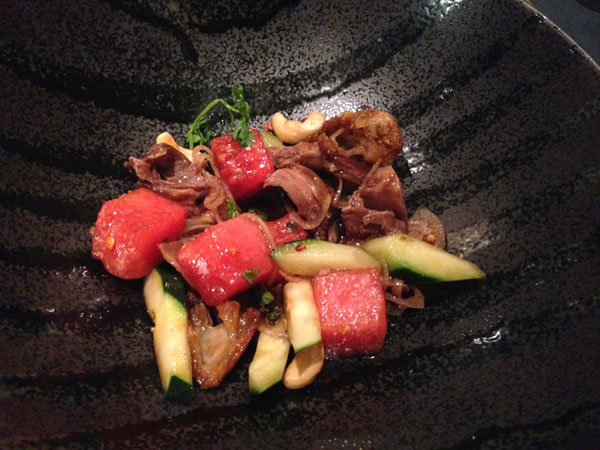 Mei-Ching's Spicy Duck and Watermelon Salad.
(The duck meat were chunks from a roasted duck.
Since there were no crispy skin, therefore not crispy.)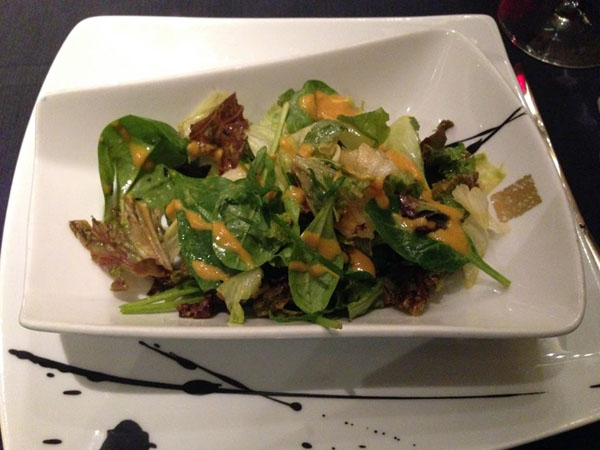 Vincent's Asian Greens salad.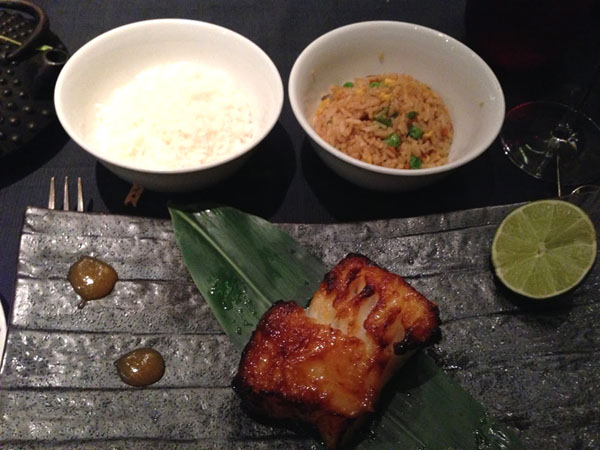 Miso Glazed Sea Bass on Hoba Leaf.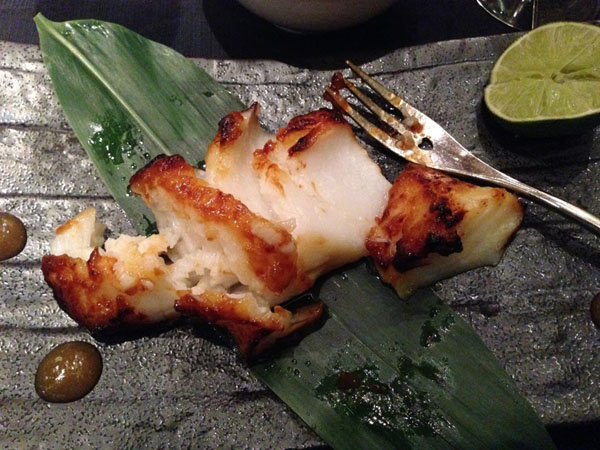 This Sea Bass dish has been a favorite of many guests.
It was really good.