12/13/2016, Day 7, Porto Belo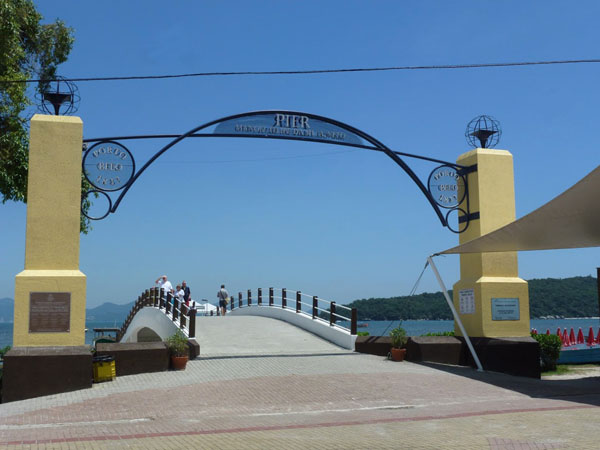 Porto Belo pier.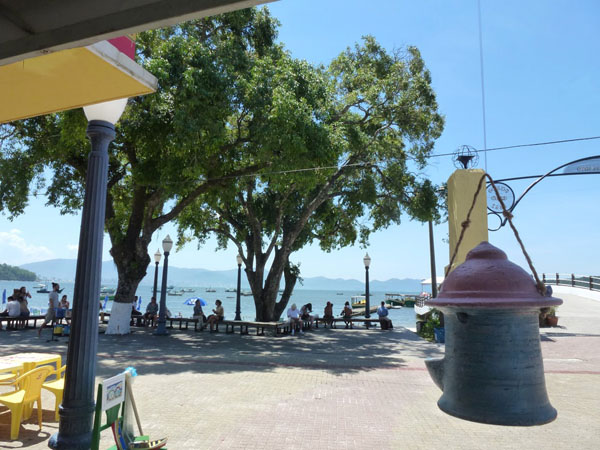 Two big trees provided shades for sitting next to the pier.
Vincent wound up sitting here for a while when Mei-Ching went for more shopping.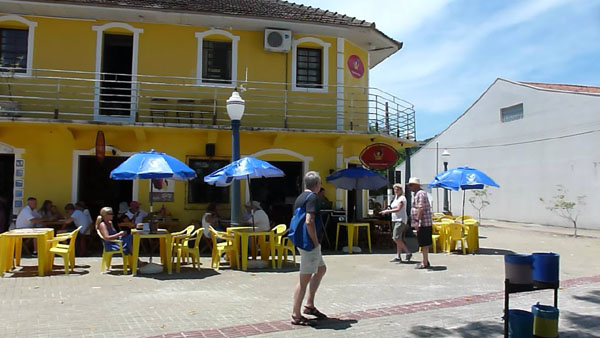 The restaurant/bar across the street from the shady trees.
A female vocalist sang American Oldies beautifully.
Vincent bought a CD from her.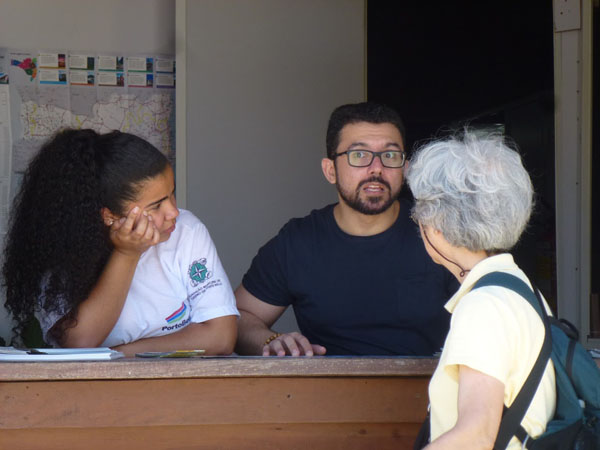 Information booth.
Got direction to the supermarket (to buy coffee).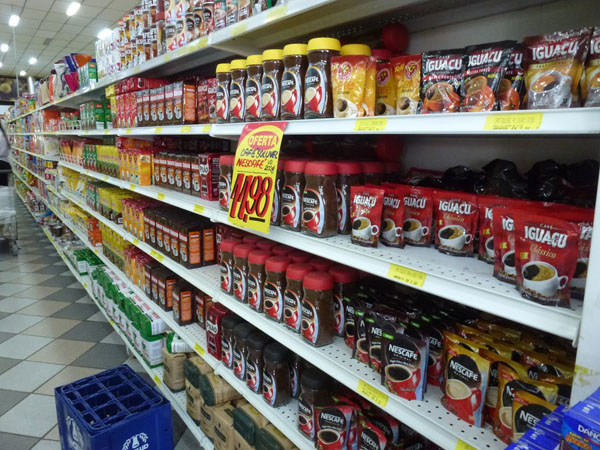 Supermarket.
But no coffee beans. They were all ground coffee.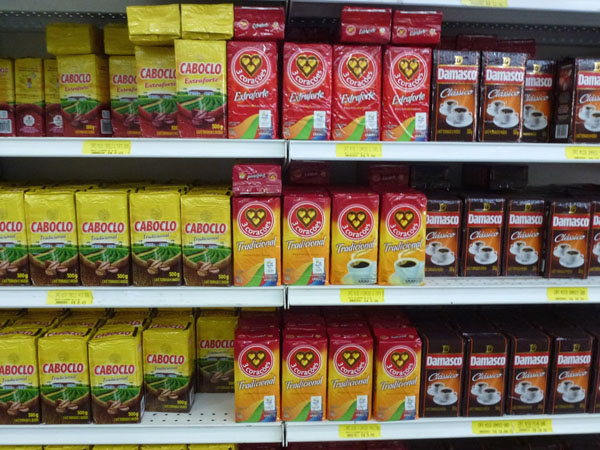 We picked a few bags of different brands.
How was it? They were ground very finely, like flour.
Of the two bags opened so far, both were strong, one had charcoal flavor.
But all were interesting to us.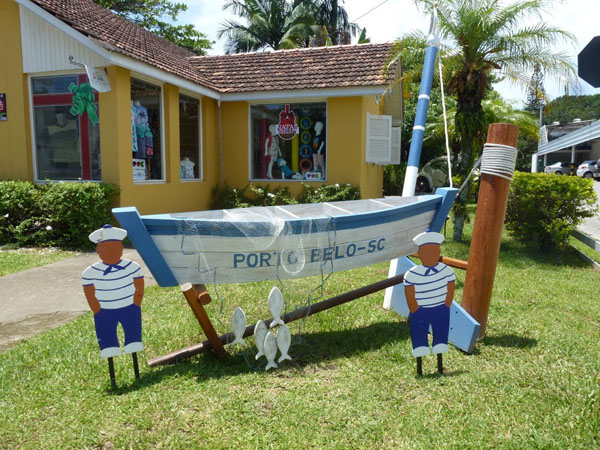 A very cute boutique shop.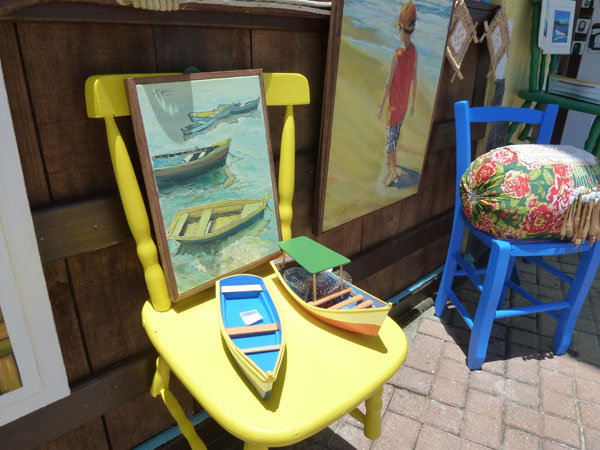 Lovely display outside a shop.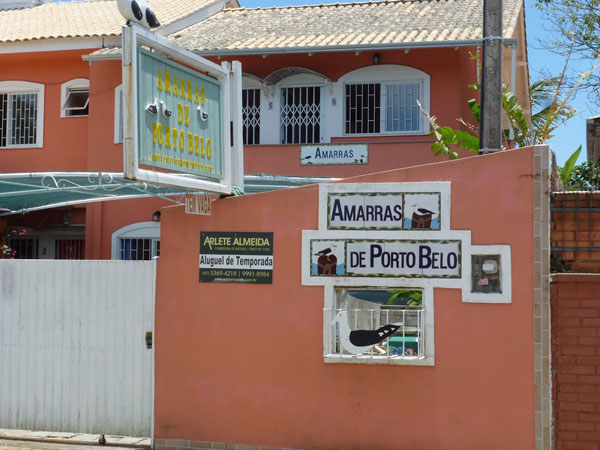 A house we walked past by.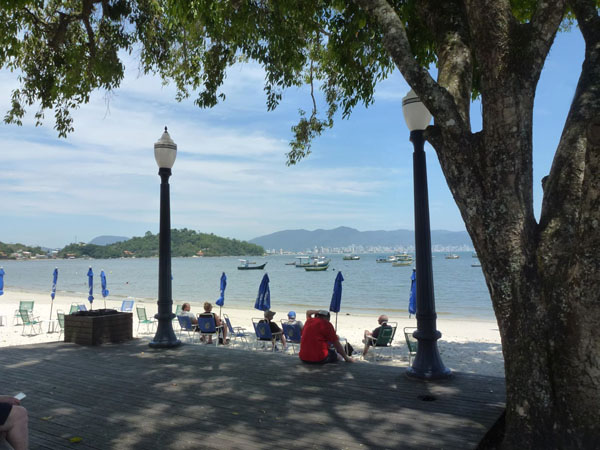 The small white sand beach by the shady trees.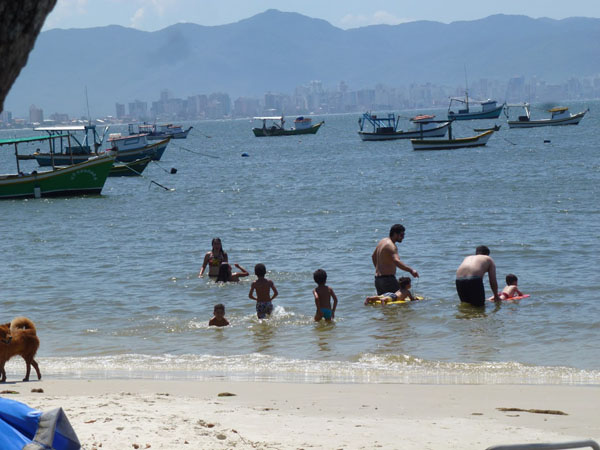 Families at play.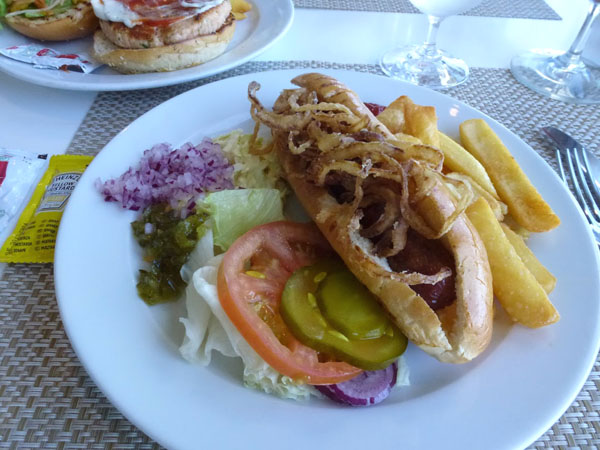 Back on the ship, we had a late lunch at the Waves Grill by the pool on Deck 12.
Vincent ordered an all-beef hot dog (there were different kinds of hot dog to choose from).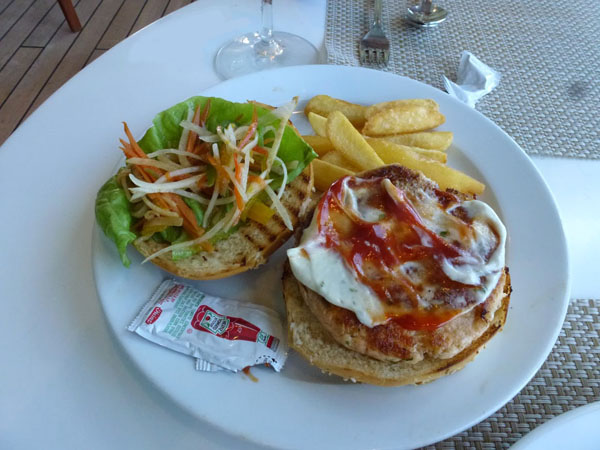 Mei-Ching's Salmon Burger.
She was expecting a grilled salmon filet in a bun, but no,
it was chopped salmon formed into a patty and then baked.
The texture was very much like a crab cake, except it tasted salmon.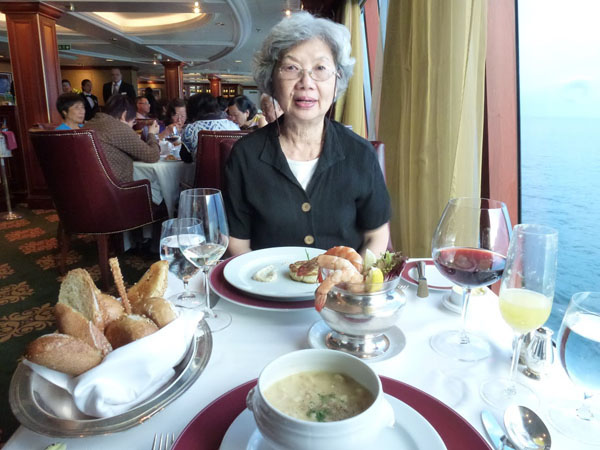 6:30pm Dinner at the Polo Grill restaurant.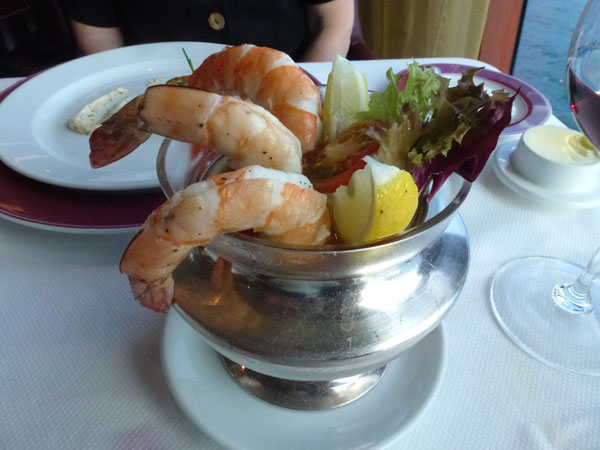 We shared a Colossal Chilled Shrimp starter.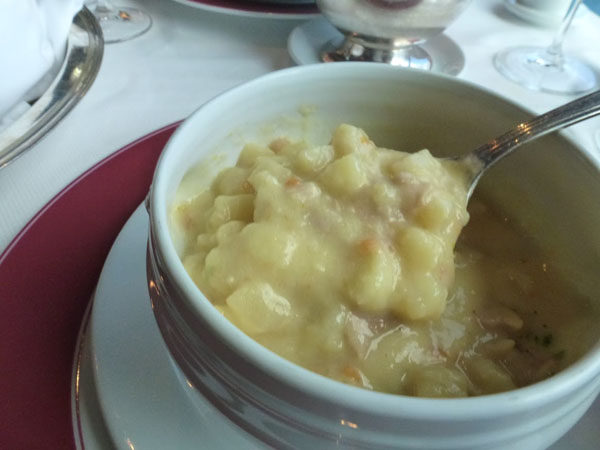 Vincent's New England Clam Chowder.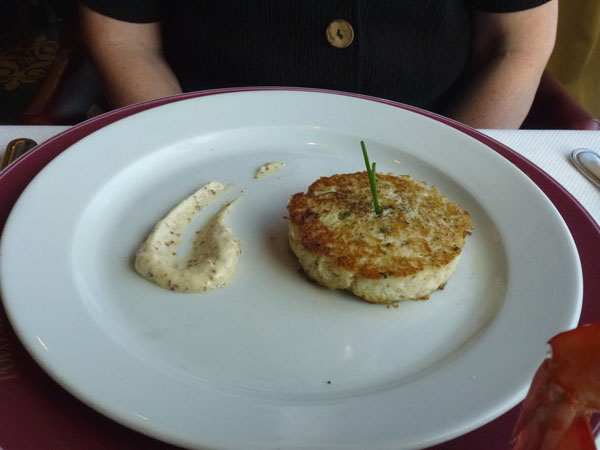 Mei-Ching's Chesapeake Bay Lump Crab Cake with Pommery Mustard Sauce.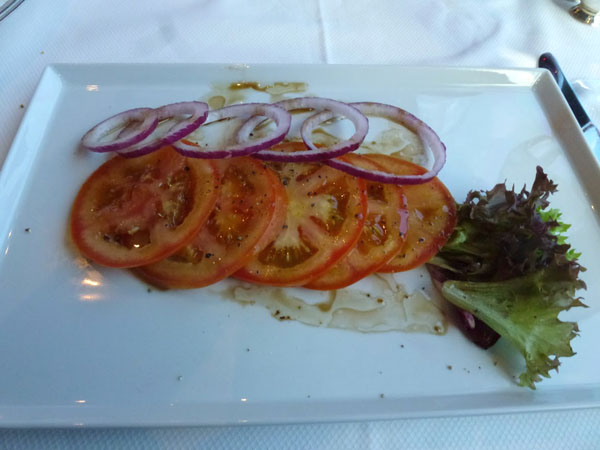 We aslo shared a Beefsteak Tomato and Sweet Onion Salad.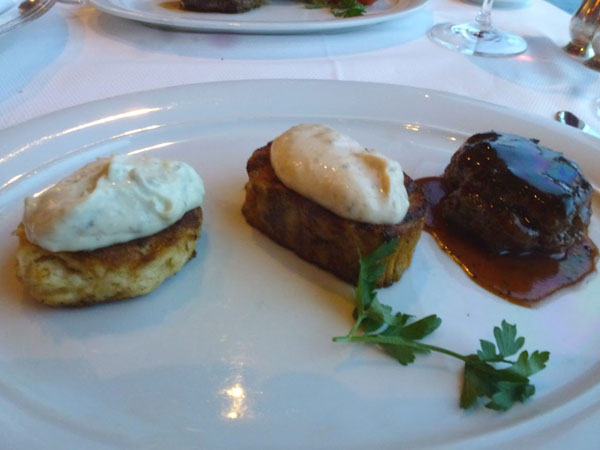 Vincent's main dish - Trilogy of Sliders.
One Crab Cake Tartar, one Lobster Remoulade, and one Kobe Beef.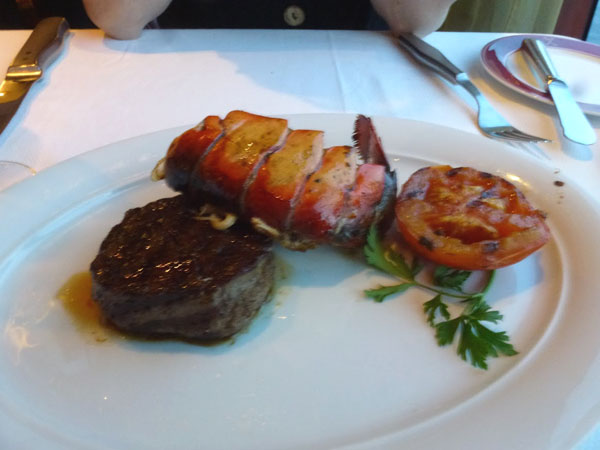 Mei-Ching's main dish - Surf and Turf.
(Florida Lobster Tail and Filet Mignon.)
The Filet Mignon was very tender.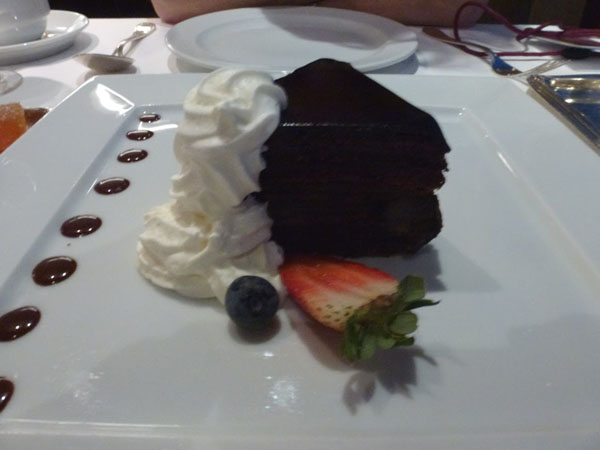 We shared a slice of 9-layer Belgian chocolate cake.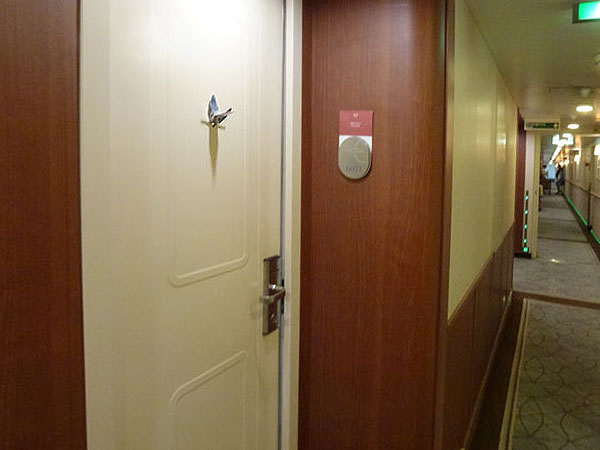 Vincent folded an origami crane to tape outside our door, so that
we could easily spot our cabin.