12/15/2016, Day 9, Rio Grande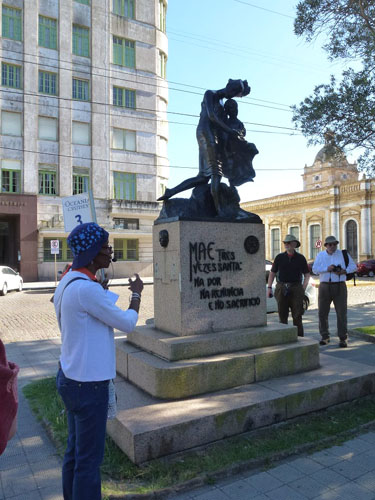 Our local guide.
(The one in a white sweater holding a "3" sign.).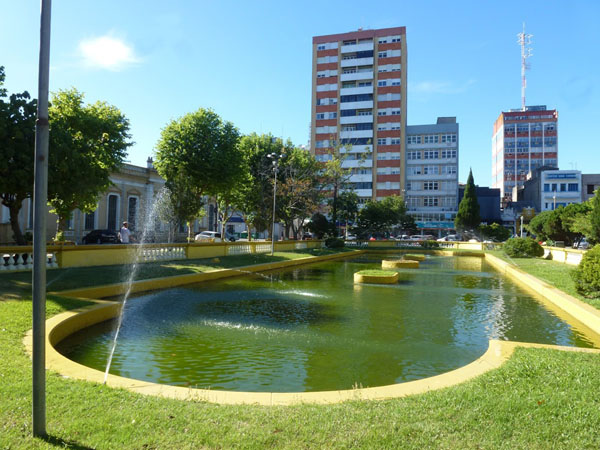 A very green square.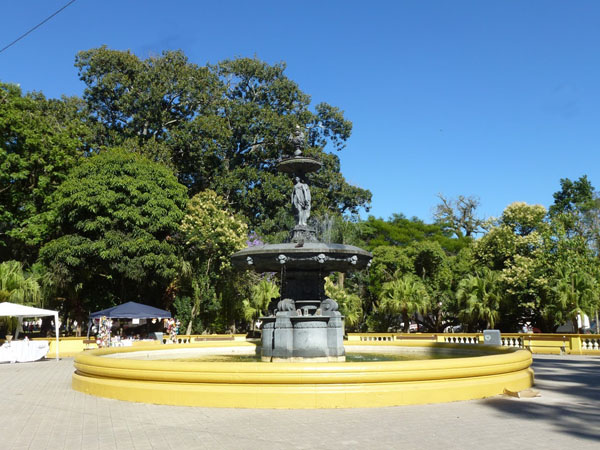 .... and well-maintained.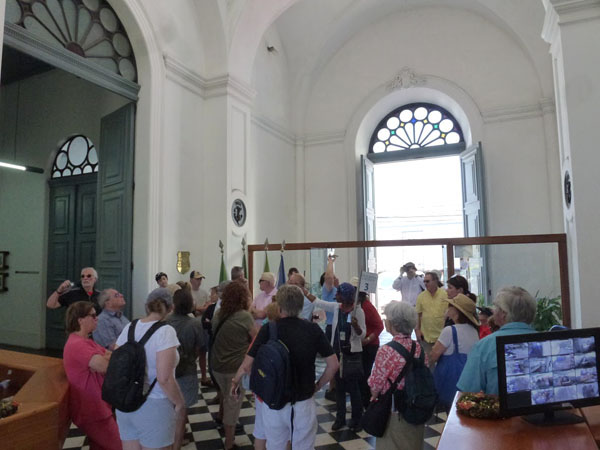 Inside the old custom house, the Alfandega.
It is a huge building, you'll need to see its photo in this page .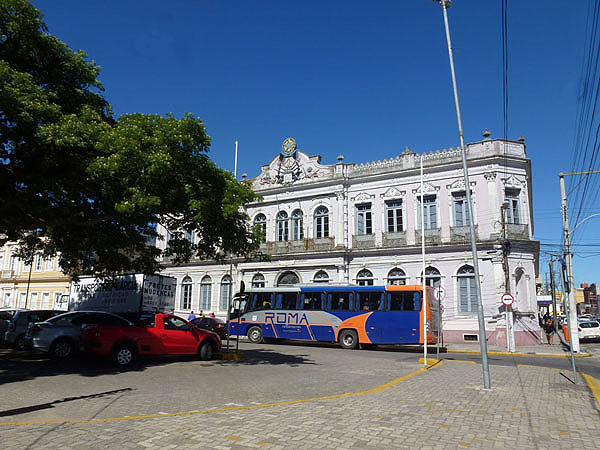 A street corner near the City Hall.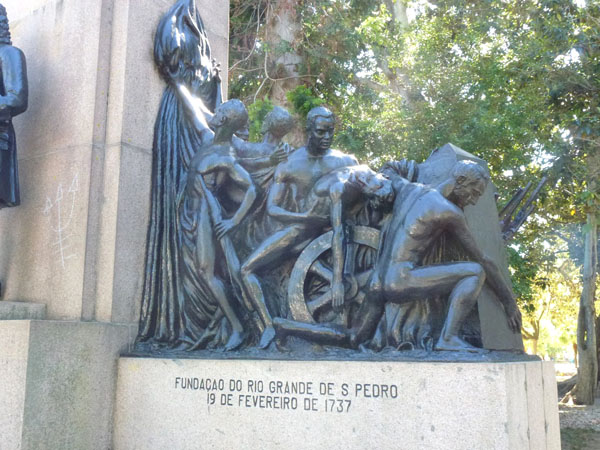 Sculpture in a park.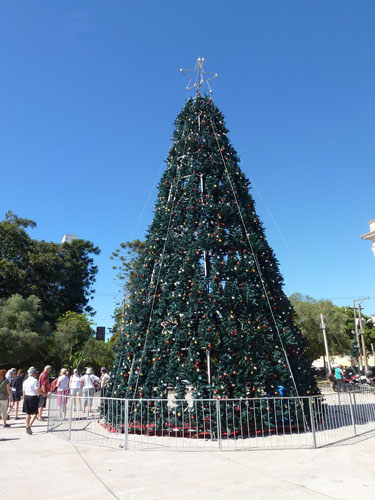 X'mas tree.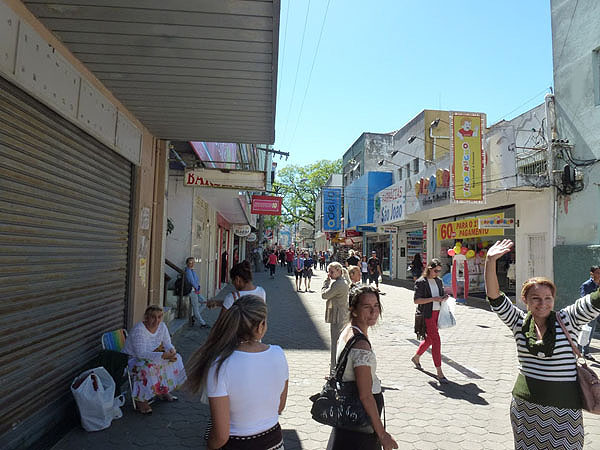 A street in the older part of the city.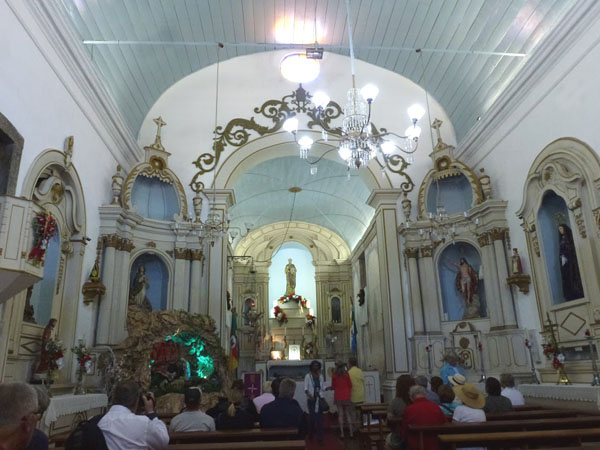 Inside a church.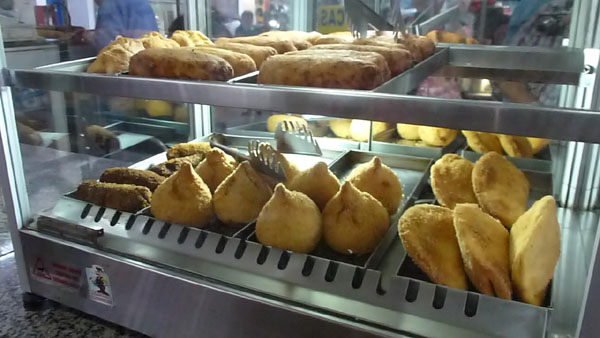 Inside the port market we saw these.
The pear-shaped ones are not arancini, they are sweet and are flour-based (not rice-based.)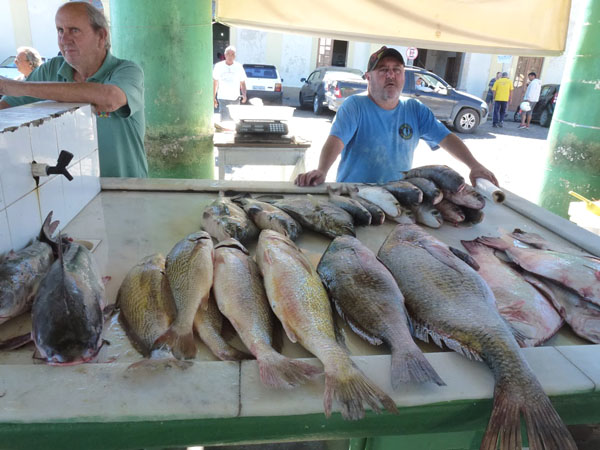 Fish market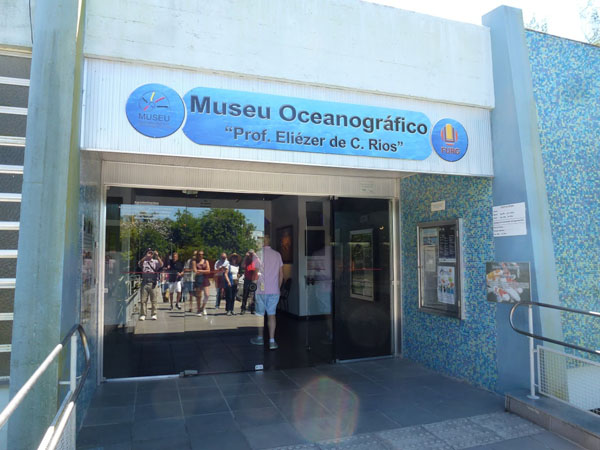 The small Oceanographic Museum.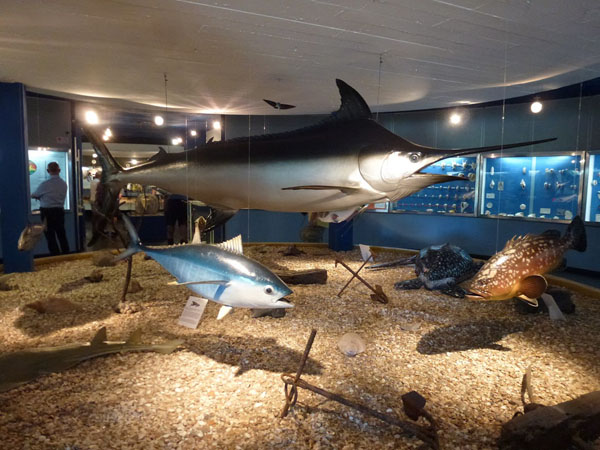 Some of the preserved marine life on display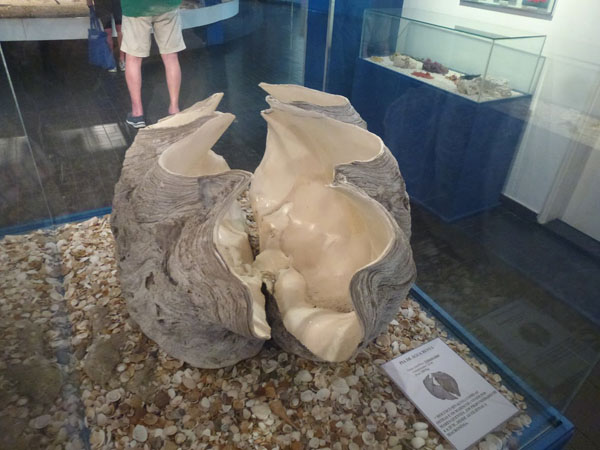 A giant sea shell.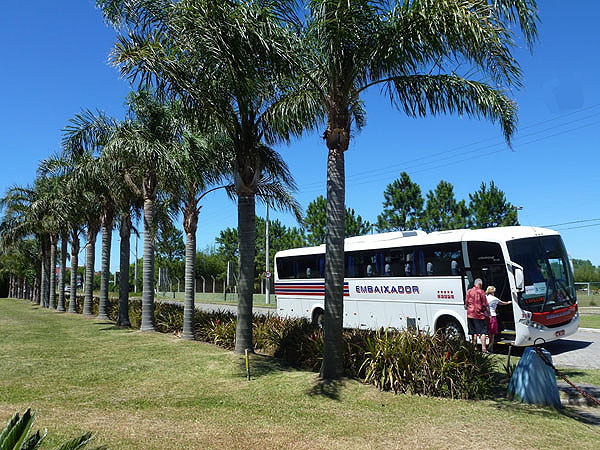 This Oceanographic Museum is situated on a very pretty ground.
This was our tour bus, taking us back to the ship.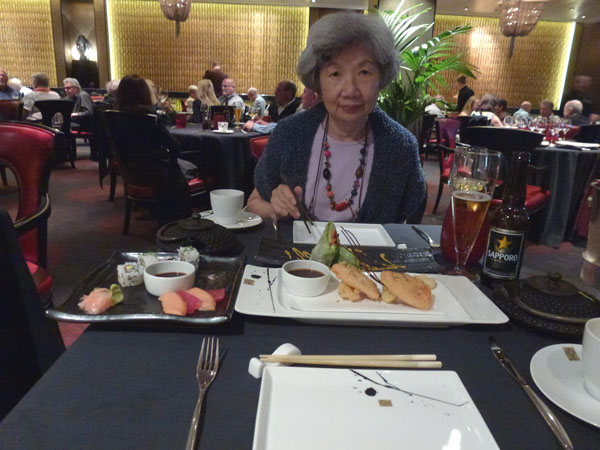 Dinner was at the Red Ginger restaurant.
We shared a few appetizers.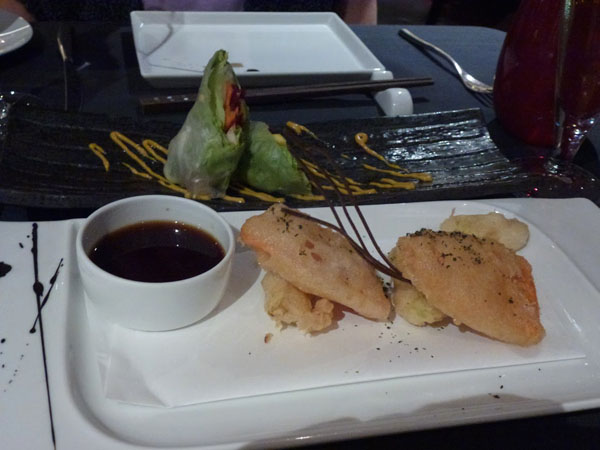 Vegetable Tempura, and Vietnamese Summer Rolls.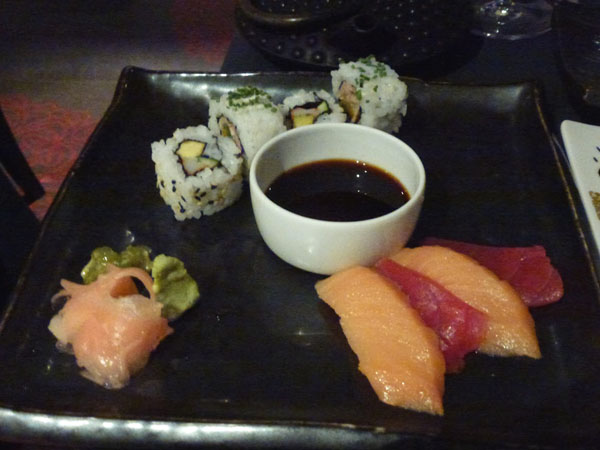 Sushi Chef's Selection.
(You may ask to have all 8 pieces in sashimi, instead of the default mixed of maki and sashimi.)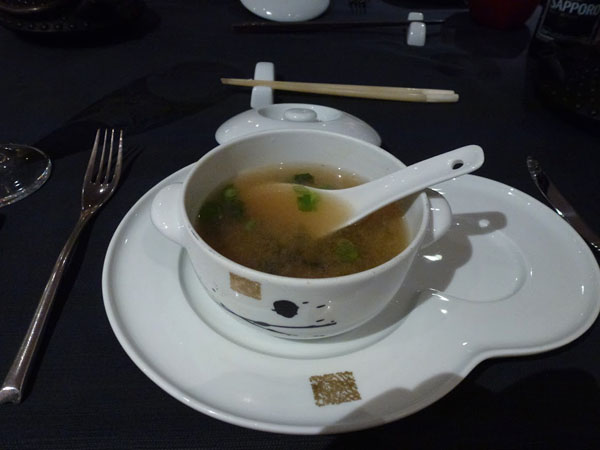 Chili Miso Soup.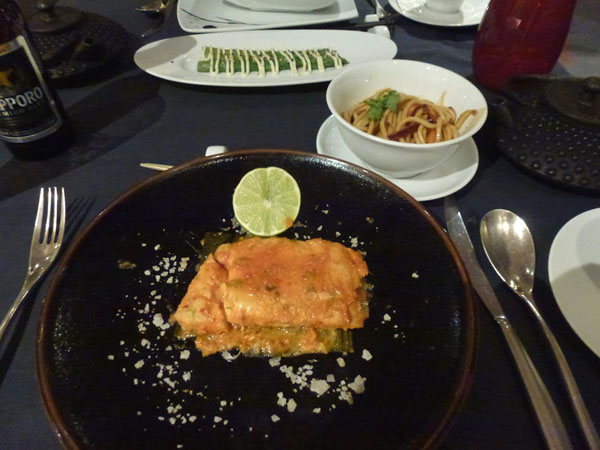 Vincent's main dish - Red Snapper in Banana Leaf.
He did not like it as much as the "Miso Glazed Sea Bass" we had the other day.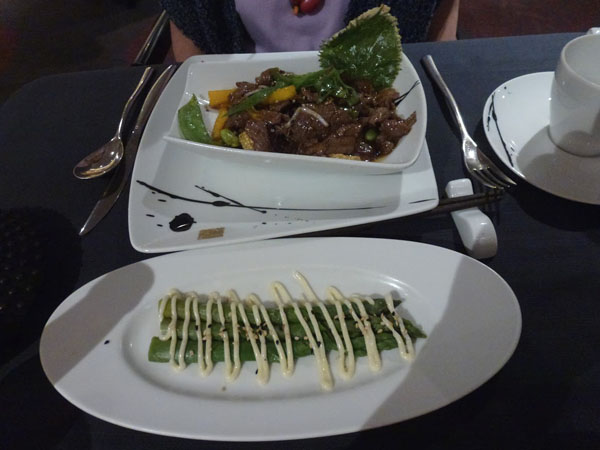 Mei-Ching's main dish - Today's special, Beef Teppanyaki.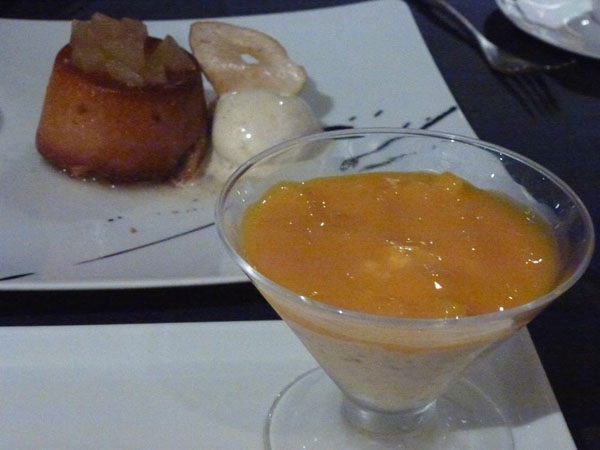 Mango Tapioca and Ginger Cake.