12/19/2016, PostCruise Day 1, in Buenos Aires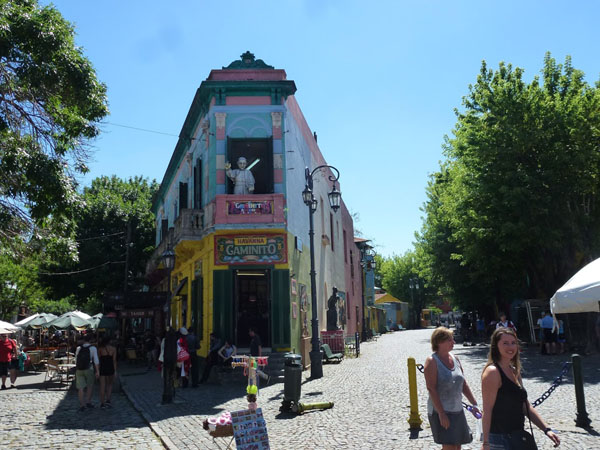 Colorful La Boca. The deserted street on the right is the Caminito, "the little road".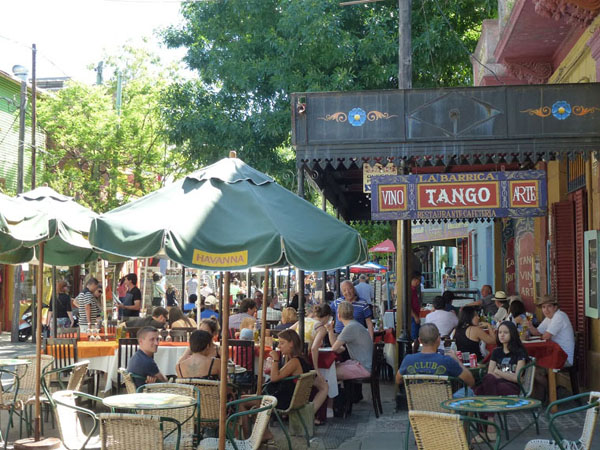 On the left hand side is a bustling street full of outdoor cafes and shops.


The tenement houses where the early European immigrants first lived
after arriving in Buenos Aires at the old port.
They are now souvenir shops.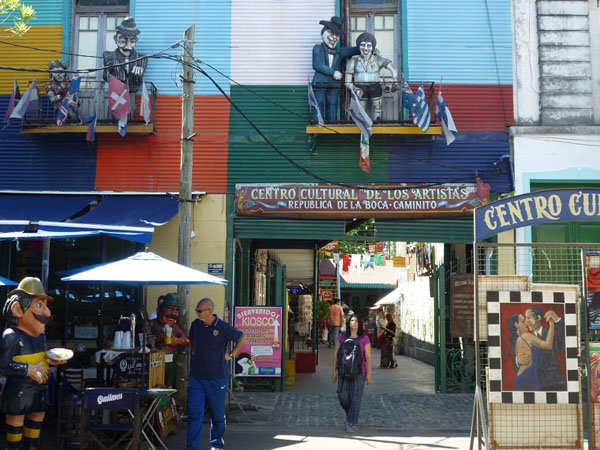 The area is a tourist attraction during the day, but shut down after 6pm.
It is just not safe for tourists to come here after dark.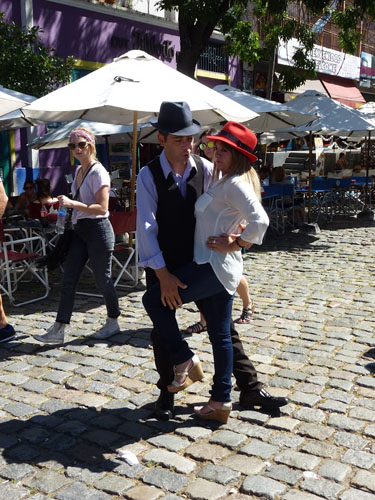 Street Tango in La Boca.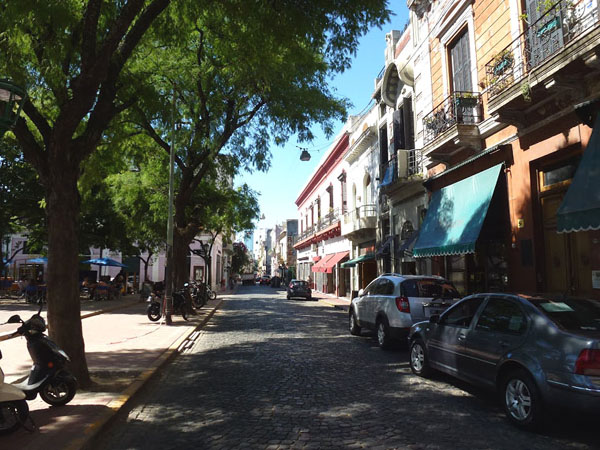 San Telmo - colonial style houses, narrow cobblestone lanes, and wrought iron lanterns.
The early immigrants who did well moved north out of La Boca to this San Telmo neighborhood.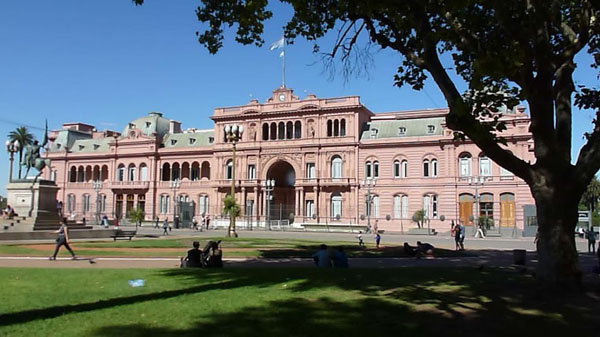 Now we move further north to the city center. We are in Plaza de Mayo.
This is the Casa Rosada, the pink Presidential Palace.
On the 3rd set of balconies from the left, Eva Perón used to address her supporters.
Or you may say, where Madonna sang "Don't Cry For Me Argentina".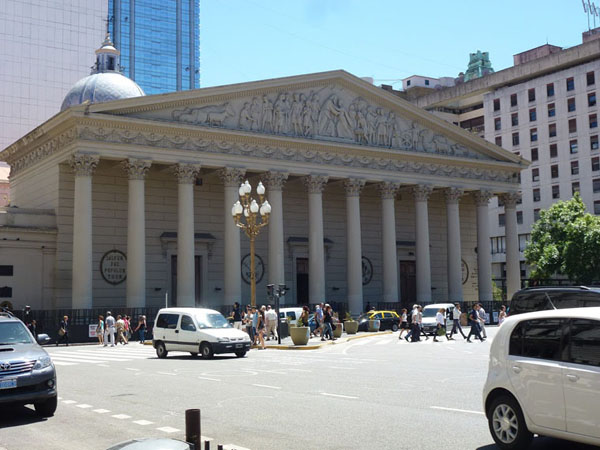 Catedral Metropolitana, looks more like a Greek temple than a cathedral.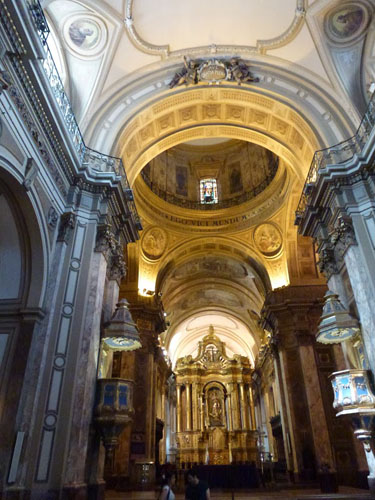 Inside the Catedral Metropolitana.
Pope Francis has not been back here after he was elected pope in Vatican in 2013.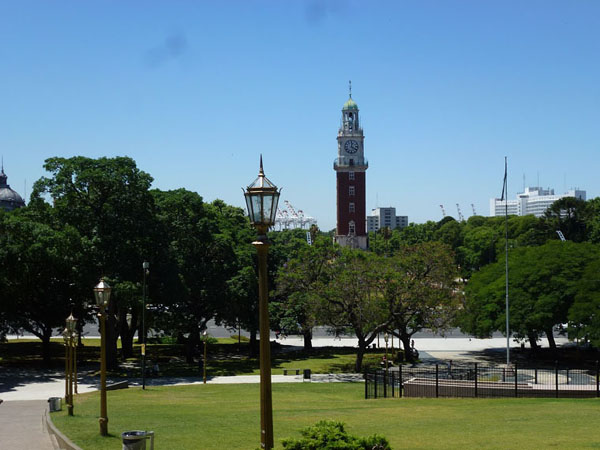 Now we move further north to Plaza San Martín, a beautiful leafy green park.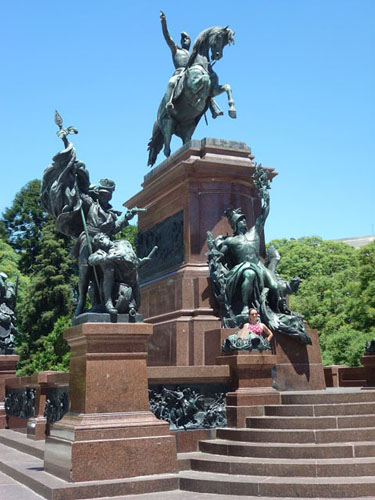 José de San Martín was an Argentine general and a hero for Argentina's
successful struggle for independence from the Spanish Empire.
He also went to Chile and Bolivia to help them fighting for their independence.

On a street radiated south off of Plaza San Martín,
Pedro took us to a money-change place to change money.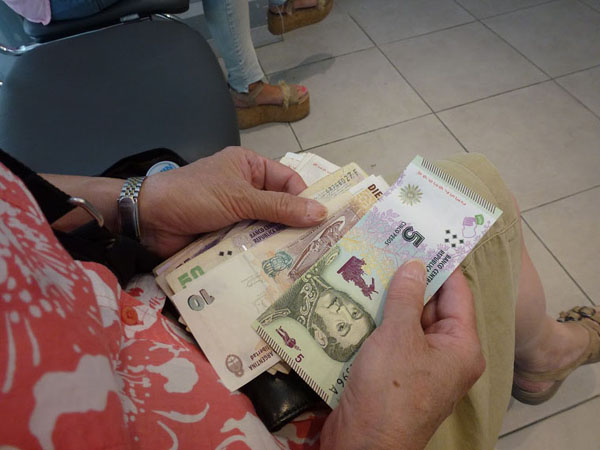 USD$100 gets 1,575 Argentine Peso.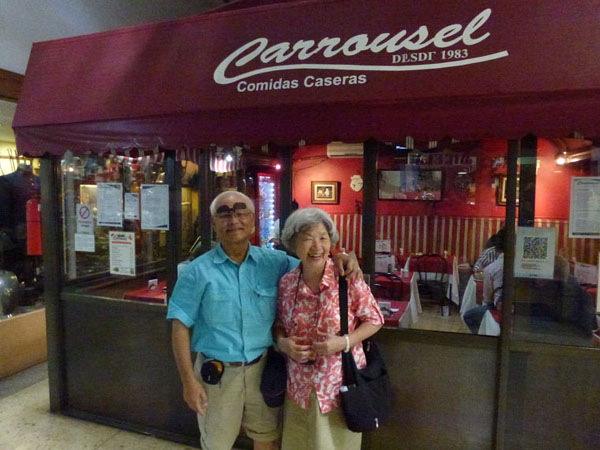 A few steps from the money-change place,
Pedro lead us to this restaurant called "Carrousel" for a quick lunch.

We asked Pedro to order something quick, so he ordered these golden, plump Empanadas.
One was filled with tomato and cheese, the other was filled with beef and spices.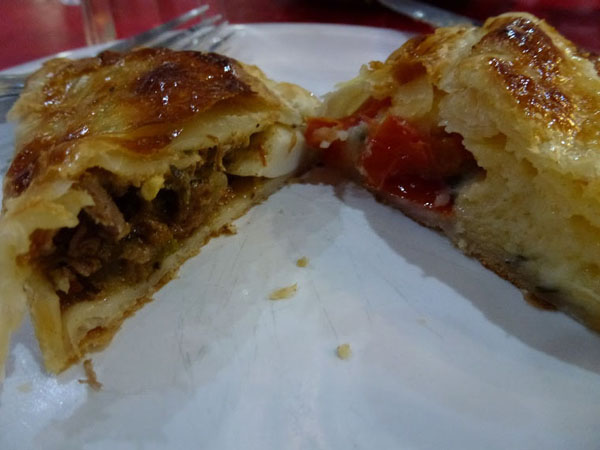 The beef one was so good that we ordered another. (Pedro had the same pair of empanadas too.)
The next day Vincent had a beef empanadas from a eatery near our hotel, but it was not as good as this one.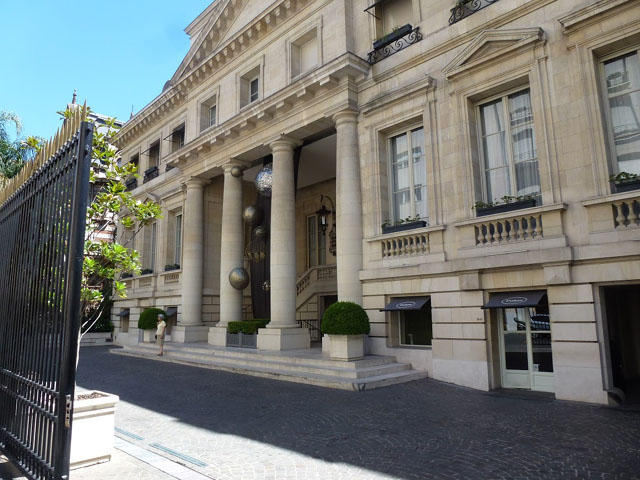 Now we move further north to Recoleta,
one of the finest and most expensive neighborhood of the city.
A yellow fever epidemic in the city forced the well-to-do to move out of San Telmo further north to Recoleta.
We do not have a picture representative of a typical street in Recoleta,
but we have this picture of the exterior of the Park Hyatt Hotel.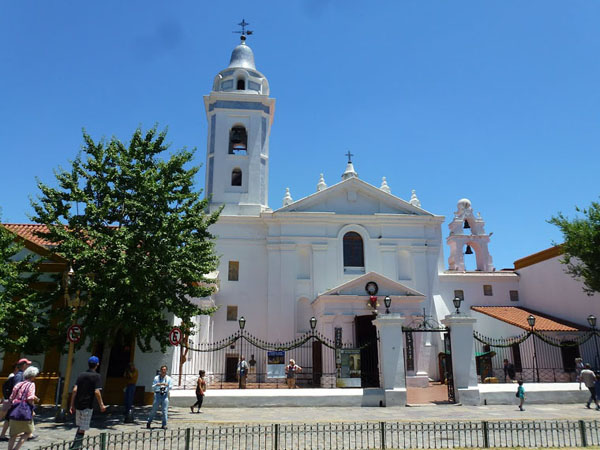 This is the church next to the famous Recoleta cemetery.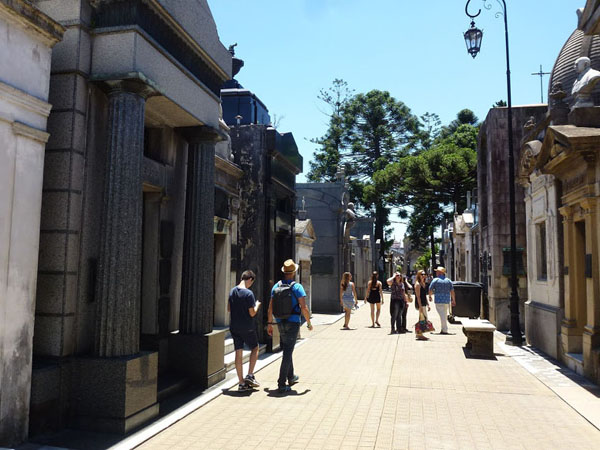 Recoleta Cemetery is the necropolis for the city's rich families.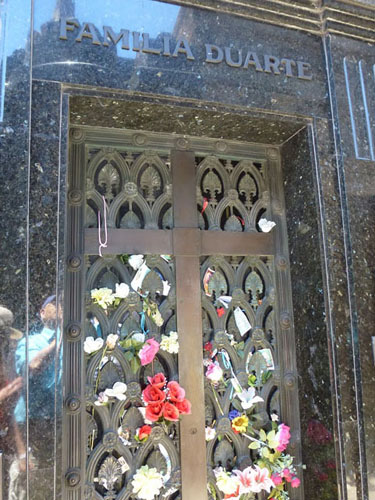 Eva Perón's final resting place is here, under the Duarte family crypt.
Duarte was her maiden name.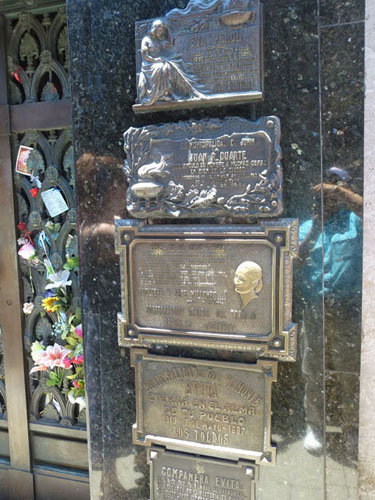 A plague with some of Eva Perón's famous words.


Pedro took us to the 15th floor of a near-by hotel to take this panorama shot of the cemetery.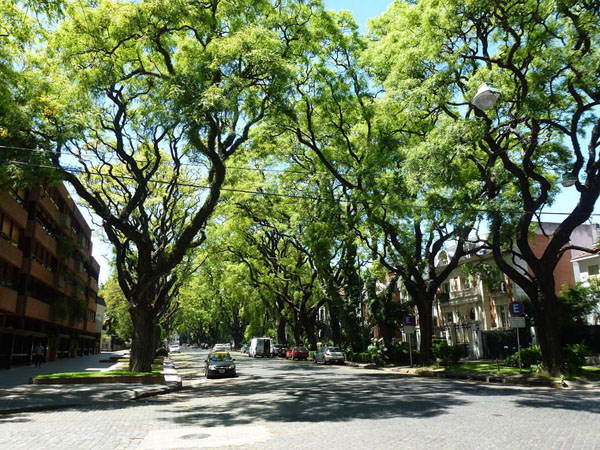 Next, we move further north passed Palermo to the Belgrano neighborhood,
where we walk along this shady street lined with beautiful mansions.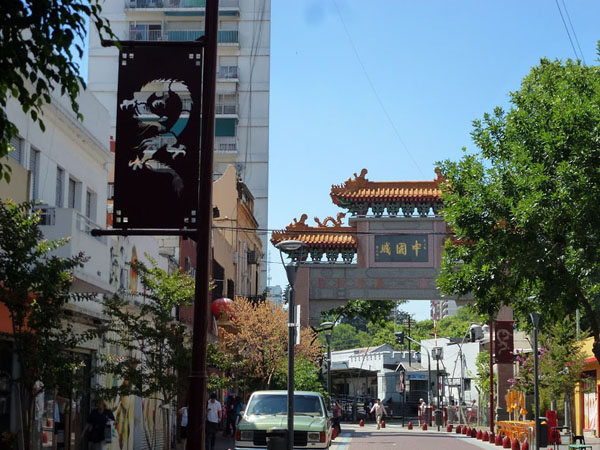 Chinatown was near by, so we paid a brief visit.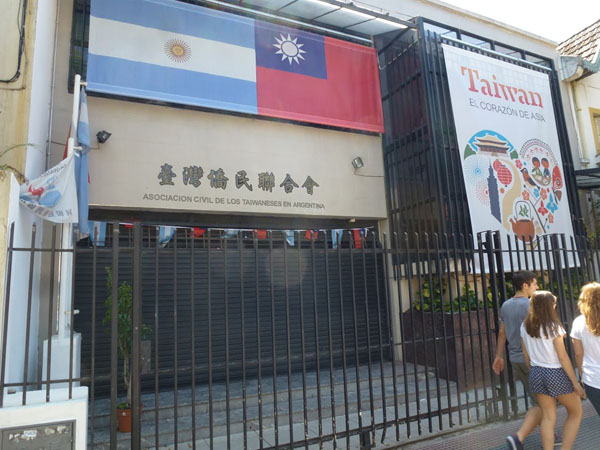 Taiwan and Taiwanese were proclaimed, not ROC.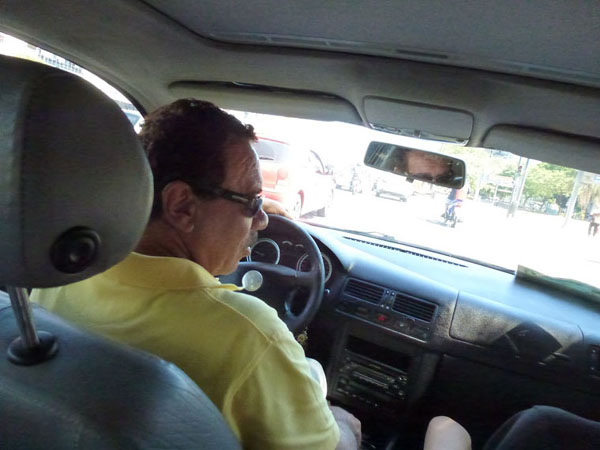 Our dedicated driver for the day.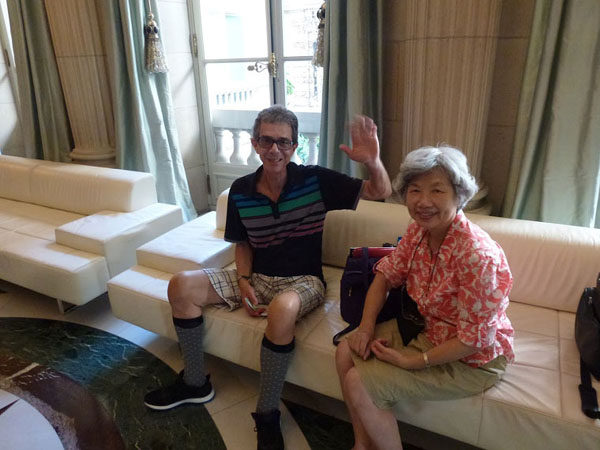 Back at Park Hyatt's lounge, saying Goodbye to Pedro.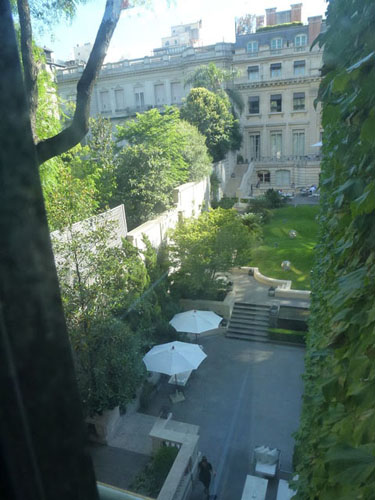 Park Hyatt has two buildings connected by this internal courtyard.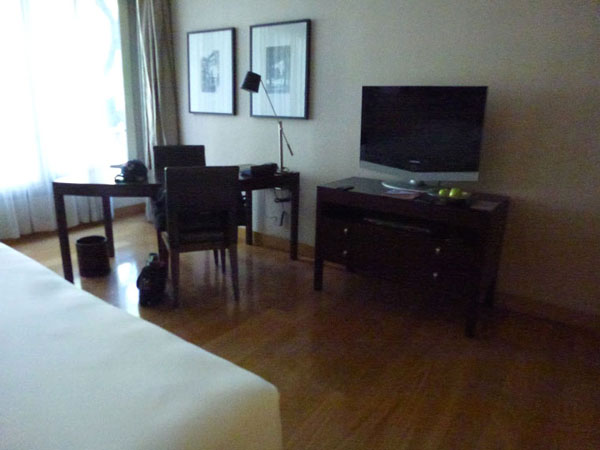 Our king bedroom at Park Hyatt.