12/21/2016, PostCruise Day 3, Buenos Aires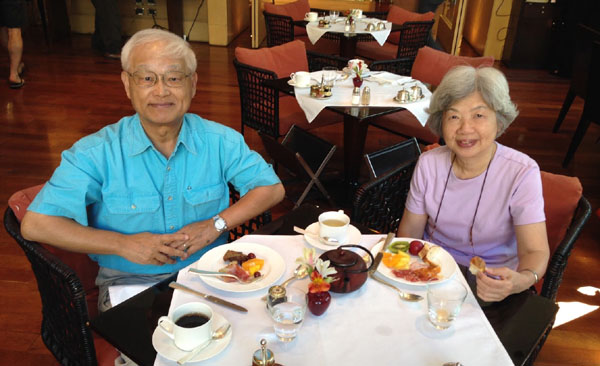 Breakfast buffet at Park Hyatt.
The small jars of Orange Marmalade (Naranja Mermelada) was superb.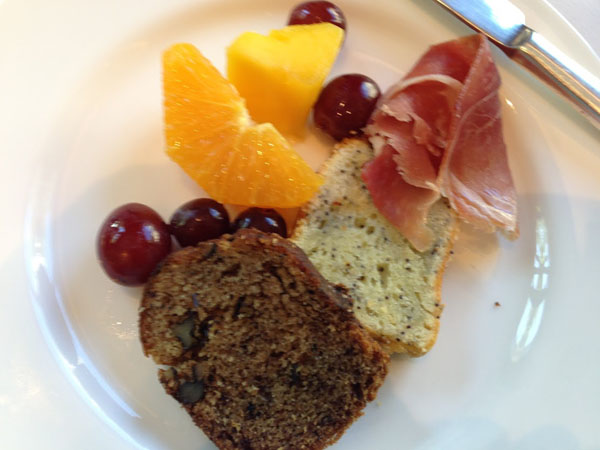 One of Vincent's plate.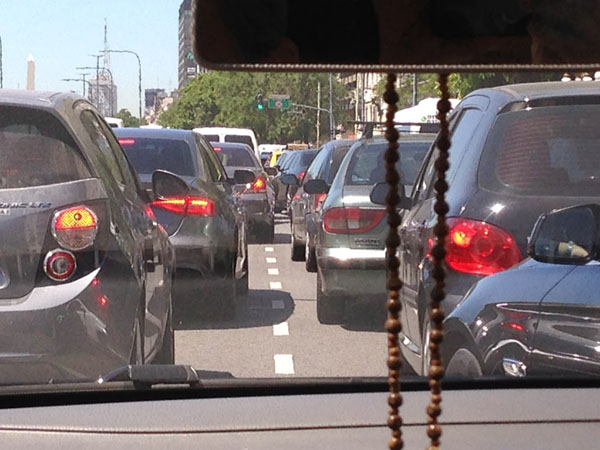 Our taxi on the 18-lane July 9 Avenue.
Vincent quipped that it was an 18-lane traffic jam.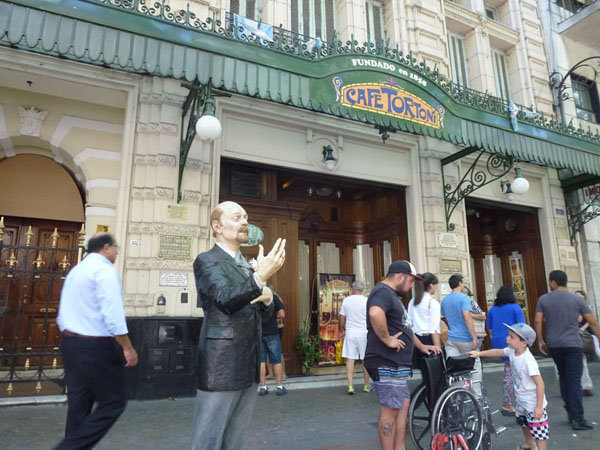 Cafe Tortoni, a city landmark.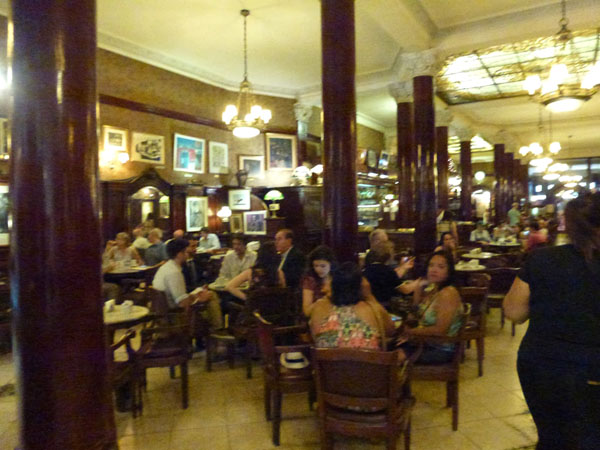 Inside the Cafe Tortoni.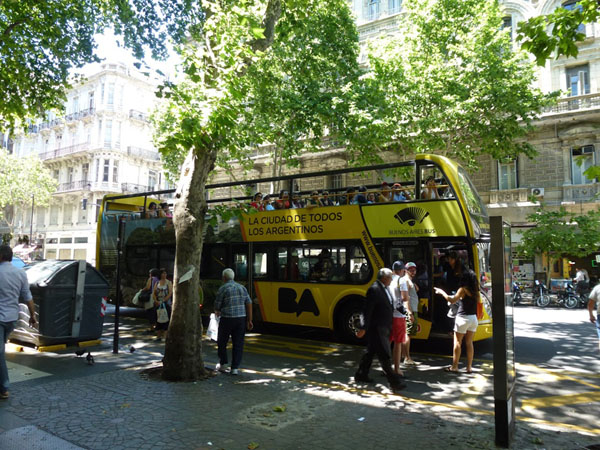 Avenida de Mayo.
The yellow bus is a hop-on hop-off sightseeing bus. We did not try.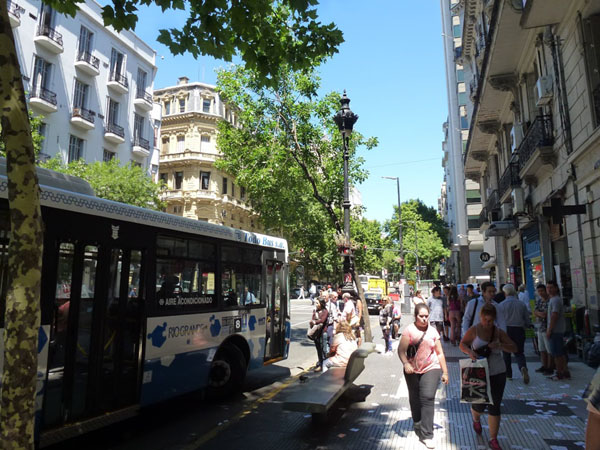 Avenida de Mayo.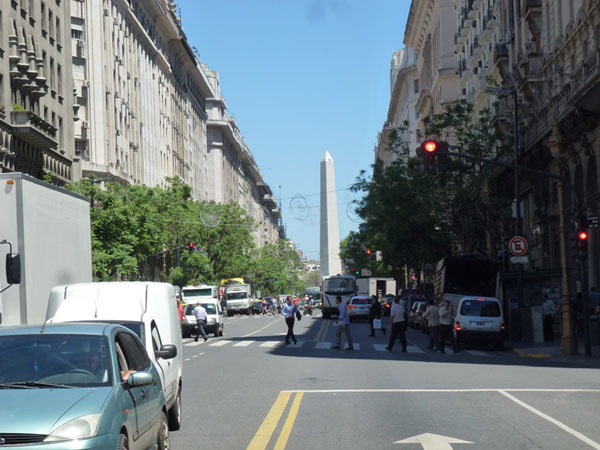 The Obelisk in the middle of the 18-lane July 9 Ave is visible from many streets.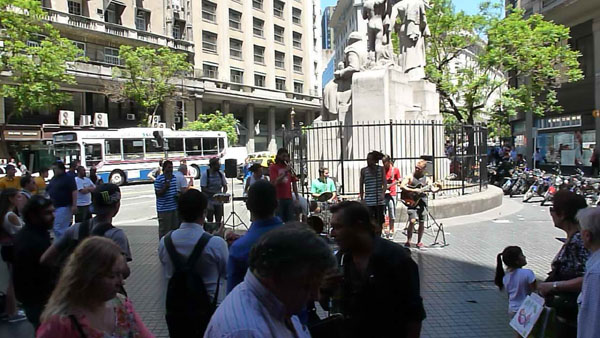 A band was playing at the southern end of the Florida Street.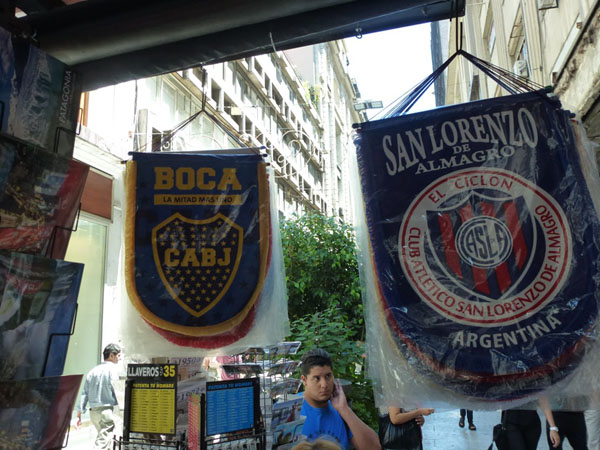 Souvenir for Boca Juniors fans.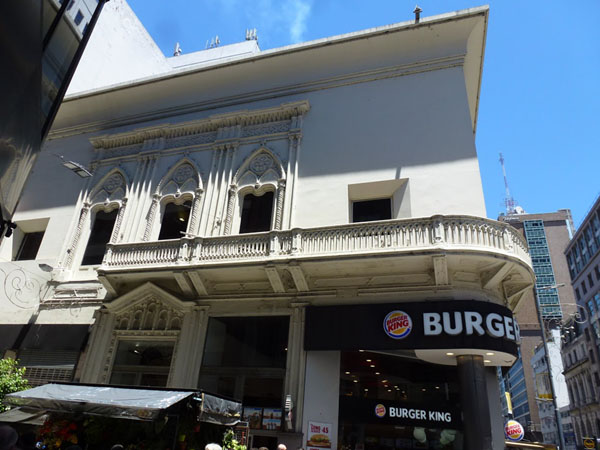 A Burger King in a classical building.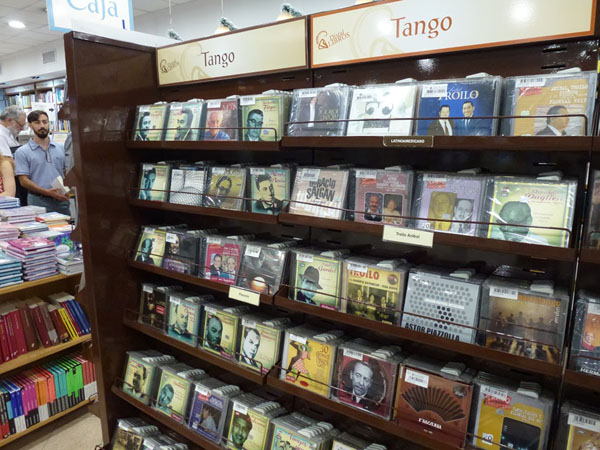 A bookstore selling many Tango music CDs.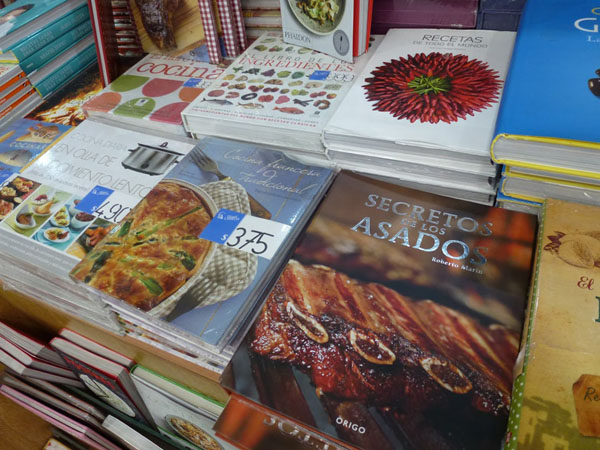 A bi-lingual (Spanish and English) Asado grill book caught our eyes.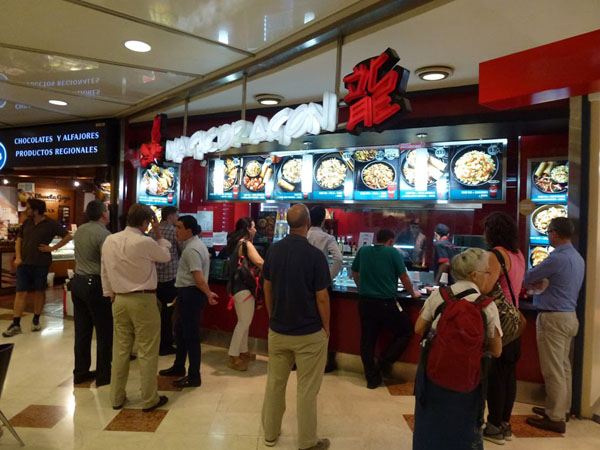 Buying lunch at the food court of Galerias Pacifico.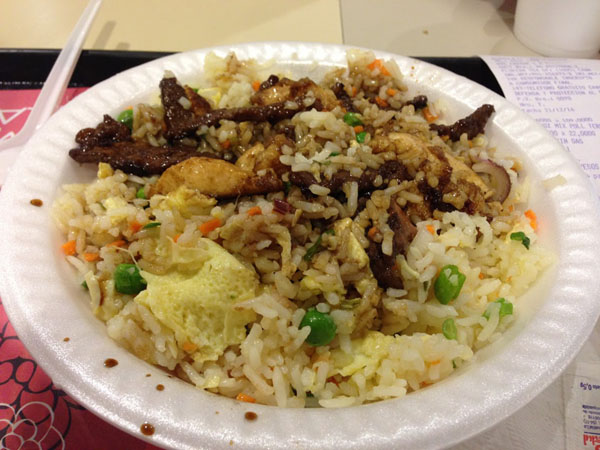 The fried rice with beef and chicken was pretty good.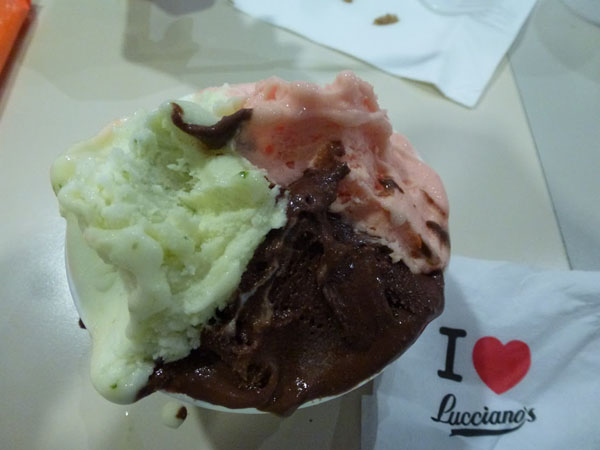 The green ice cream was basil flavor. We are not used to basil in an ice cream.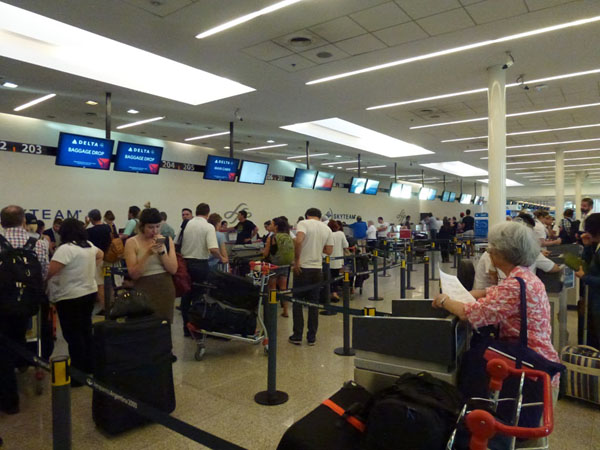 Finally, checking-in at the Delta counter in Ezeiza airport.