11/15 ~ 11/16/2017, Day 10-11, Sea day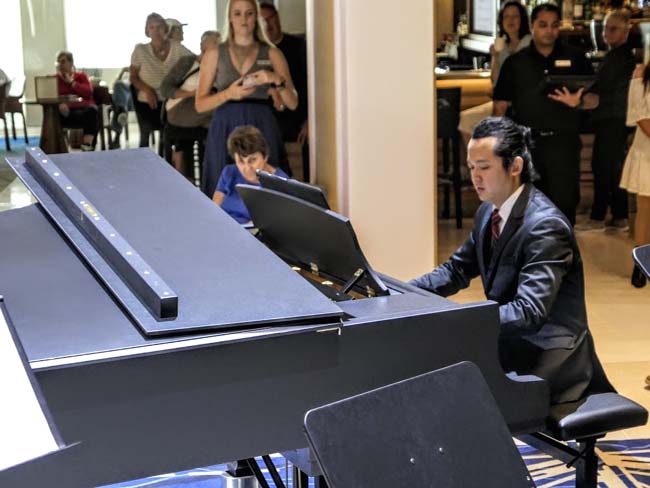 An impromptu 3pm concert put together by the 27-year-old Viking band leader Jorem.
They performed sounds from around the world.
Jorem is from Manila, the Philippines.
Here he entertained us with a piece from Chopin.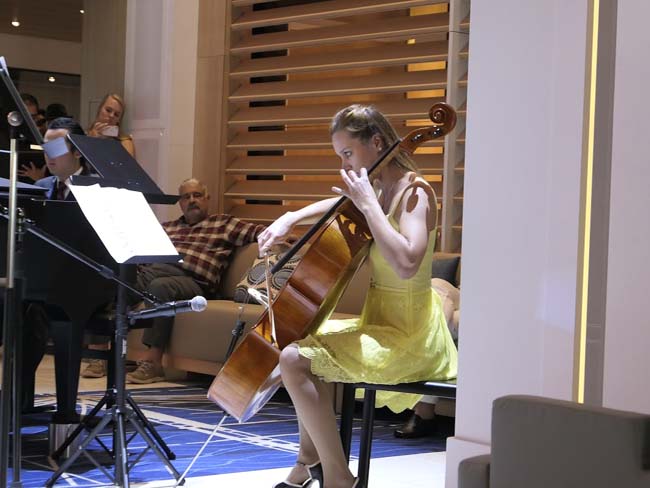 The cello player of the Classic Trio and Jorem.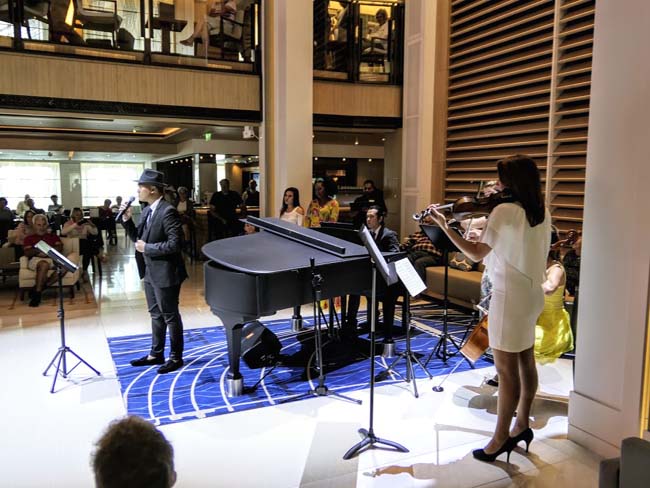 The Viking band's male singer, the Classic Trio and Jorem.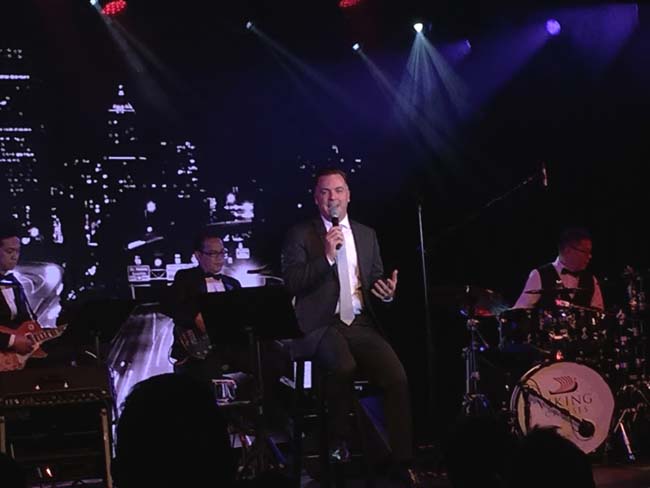 The cruise director, Mark Brignone, entertained us one evening.
He used to sing in nightclubs and cruise ships years ago.
Viking SUN recruited him to be the cruise director in charge of the entertainment program,
as well as mentoring the young production singers and dancers.
He had a warm, silky baritone voice and told interesting anecdote before singing each song.
The evening show was a highlight.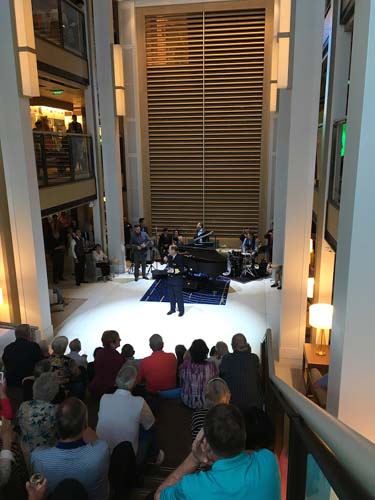 Farewell Reception at the Atrium with our captain speaking.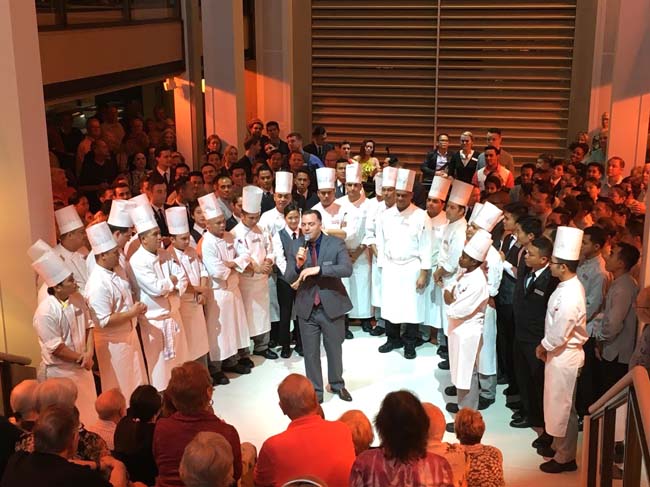 Some of the representatives of the Viking crews at the Farewell reception.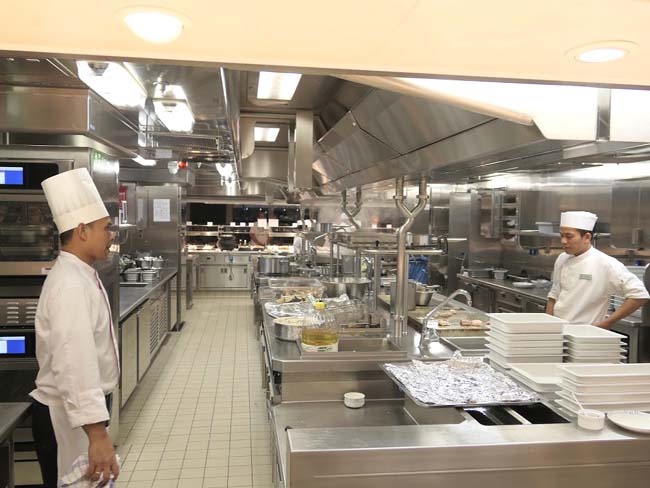 Chefs working at the open kitchen of the World Cafe (buffet).
They not only had to replenish the hot food trays at the buffet,
but also took orders from guests to grill steaks.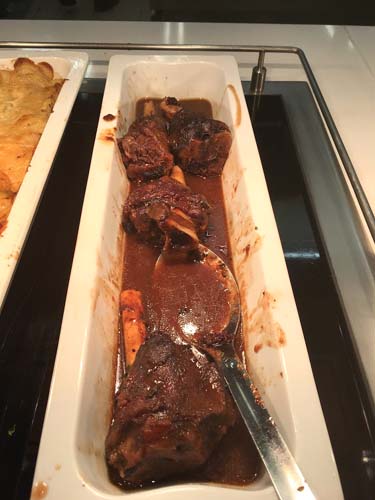 Lamb shank at the World Cafe.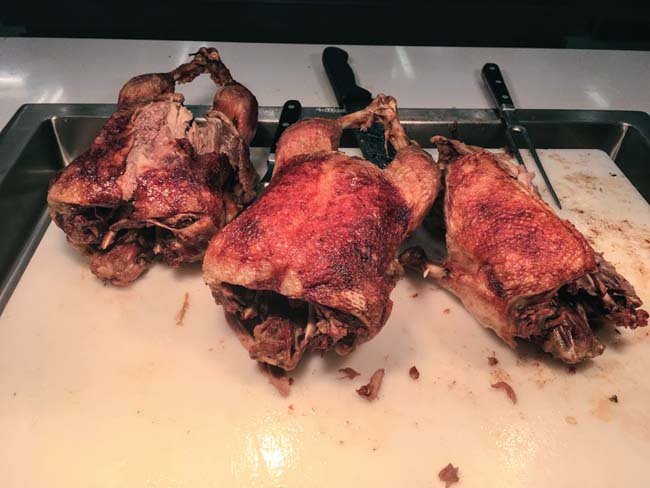 Roast duck at the World Cafe.