11/7/2017, Day 2, Sea day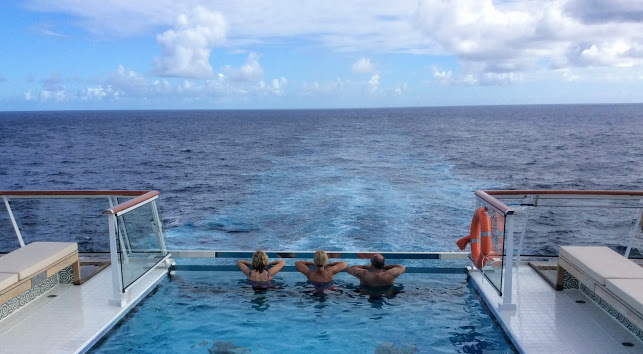 The Infinity Pool at the very back of the ship.
Both this pool and the main pool are all deep, no shallow end.
You'll need to be over 6 feet to stand comfortably. People hold onto the edge railing.

Angelina asked Agong to take pictures of the Atlantic Ocean.
So VT took several and texted them to her immediately.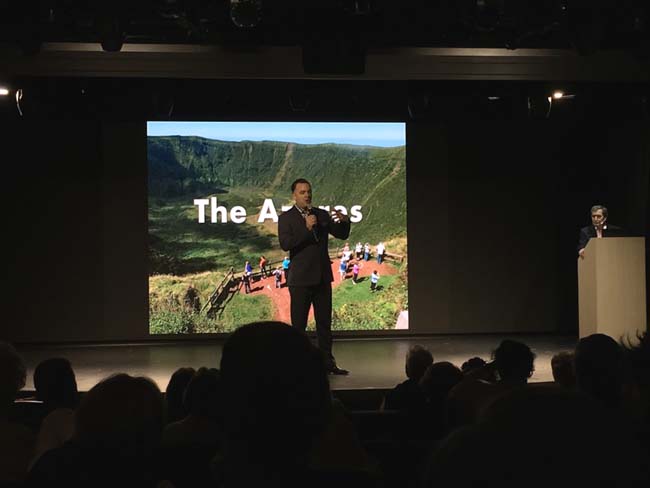 Attended a lecture about Azores, our next port of call.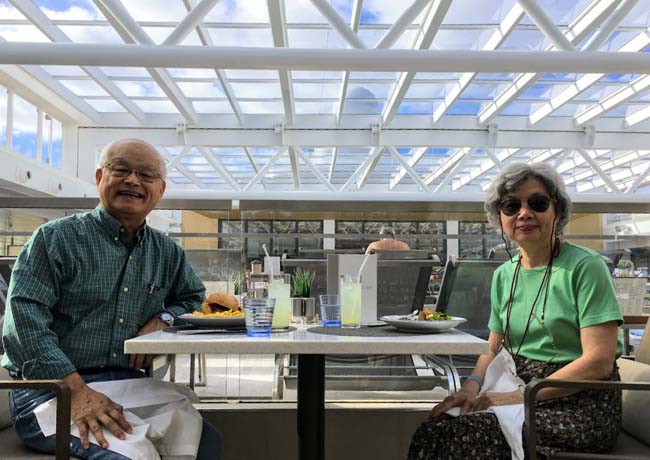 Ordered a hamburger at the Pool Grill on deck 7 for lunch.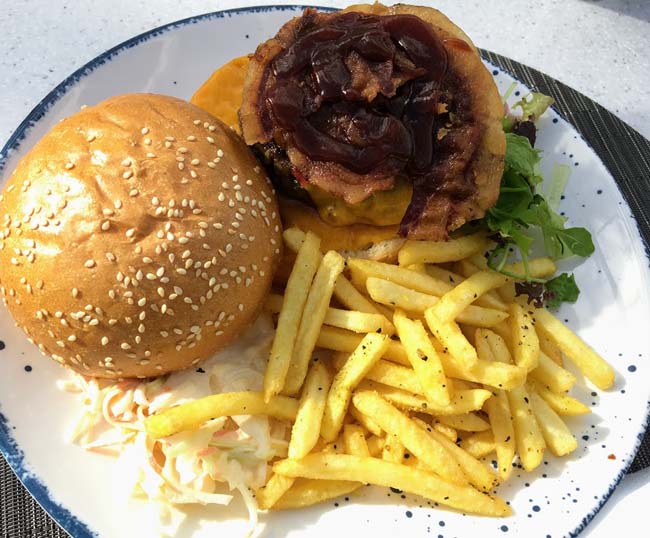 The Viking burger - came with bacon, cheese and beets.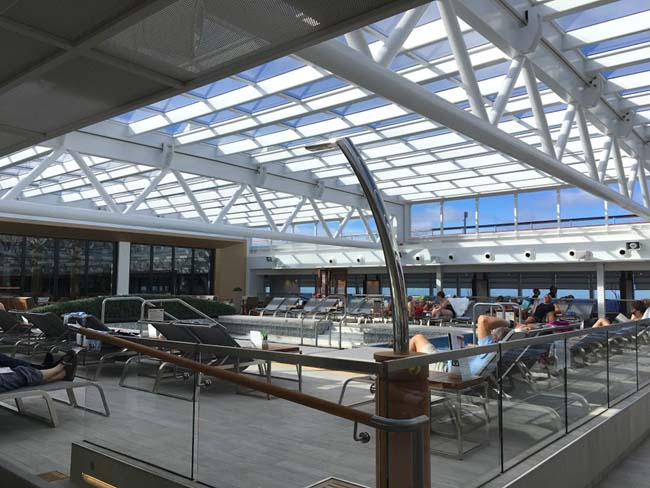 The main pool - with a retractable roof so that the area
could still be enjoyed on cold or wet days.
The pool was relatively small, but most guests just lounged and did not swim.

Afternoon tea was served from 4 to 5pm in the Winter Garden on deck 7.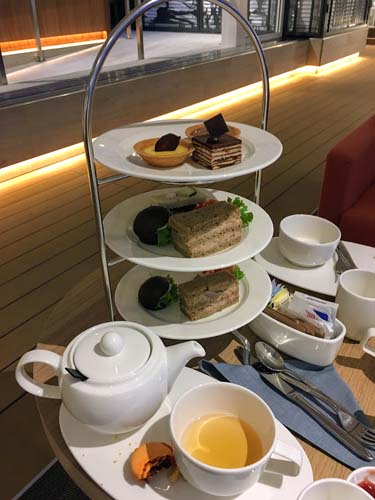 Afternoon tea.
How could we eat so much?
You are right, we only sipped tea but did not partake on the finger food.
We wanted to save room for dinner.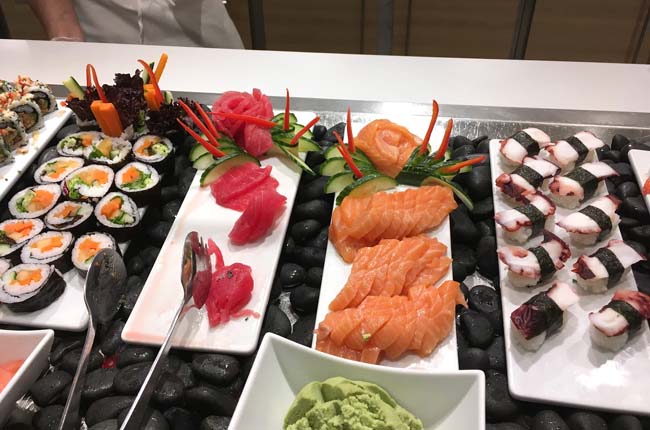 Sushi at the buffet restaurant.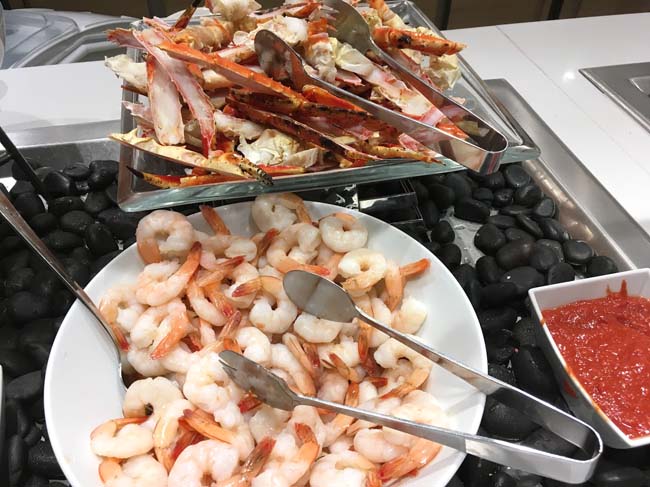 King crab legs and cocktail shrimps at the buffet restaurant.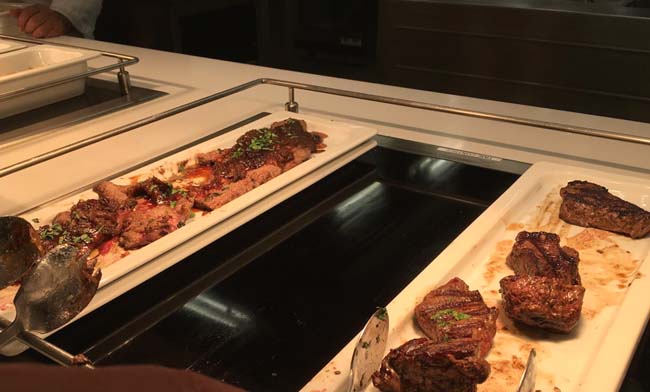 Fillet Mignon, Roast Orange Duck and many others.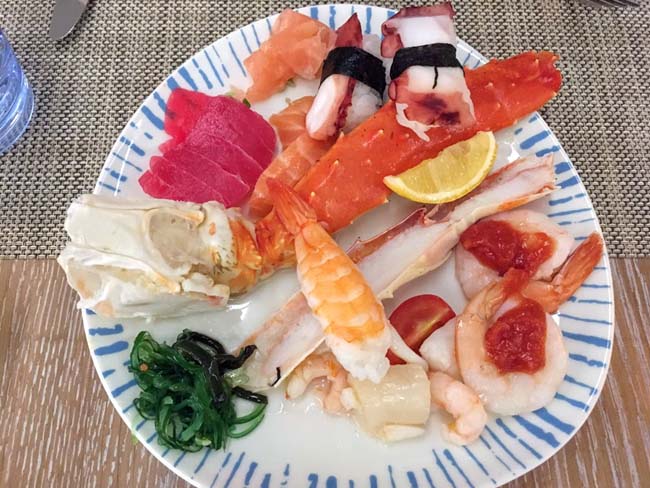 MC usually took these as her first plate .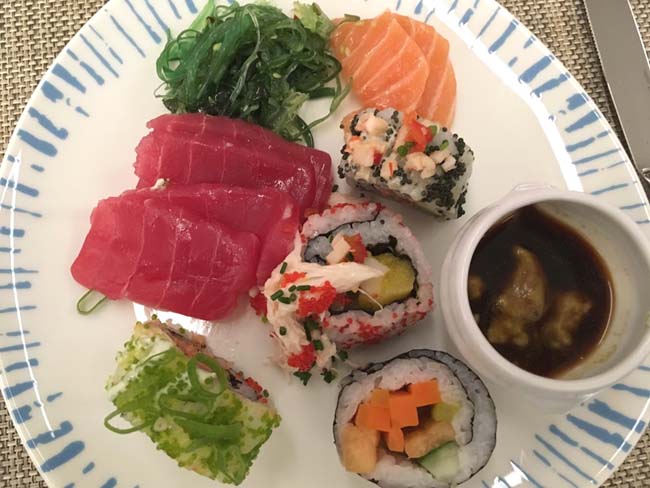 VT's first plate, notice that he did not take any crab or shrimp.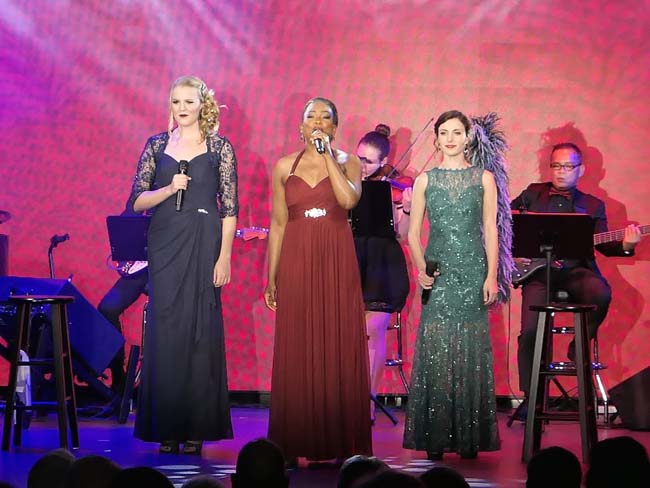 The production evening show.
The singer on the right (in green) is Sarah who grew up in Lynnfield, MA,
our neighboring town.