11/8/2017, Day 3, Sea day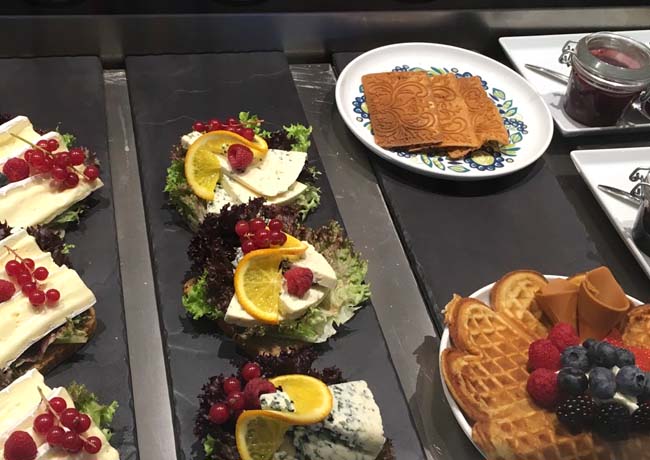 Mamsen's, the Scandinavian deli on deck 7.
Two types of waffles made to order.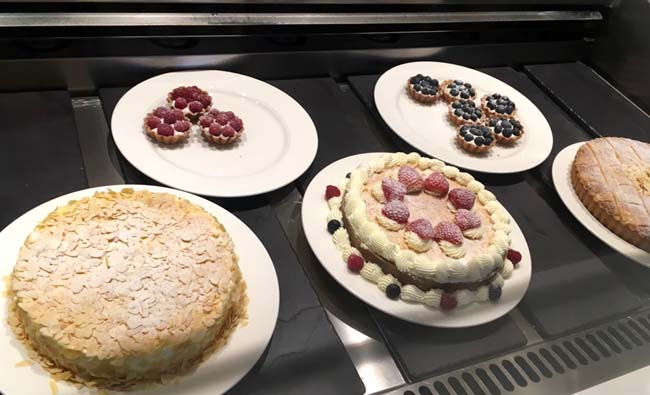 Three kinds of pie were made according to Mamsen's recipe.
We liked the almond pie on the far right the best.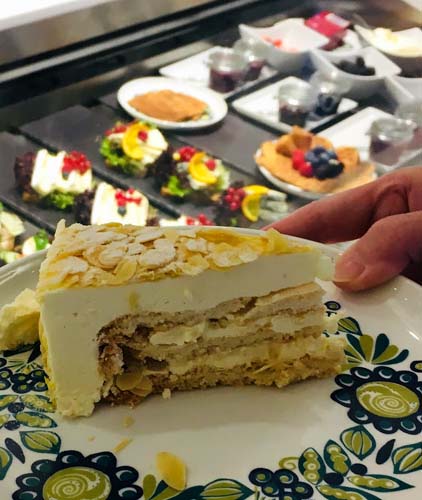 A slice of the "Success" pie.
It was too rich for our taste.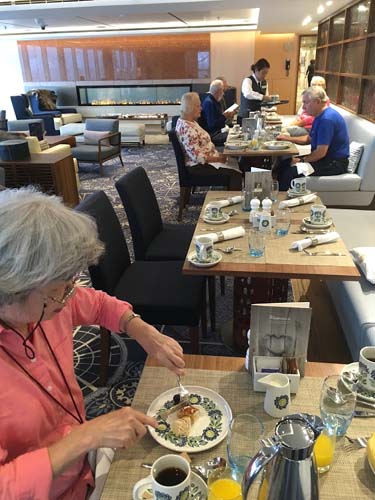 The seating area of the Explorers' Lounge.
We ordered juice and coffee from a staff.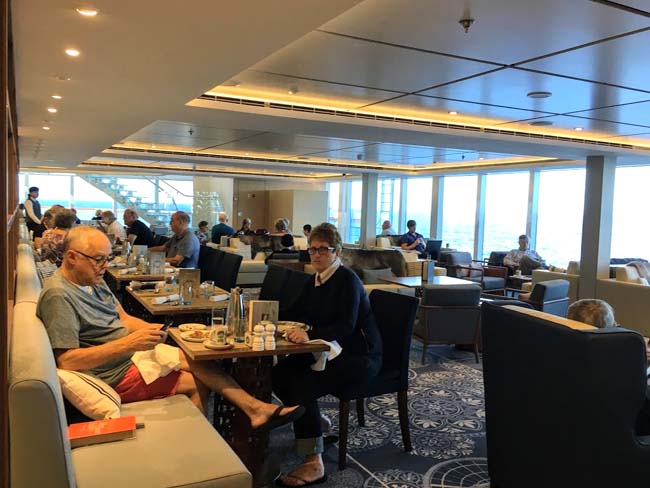 The Explorers' Lounge.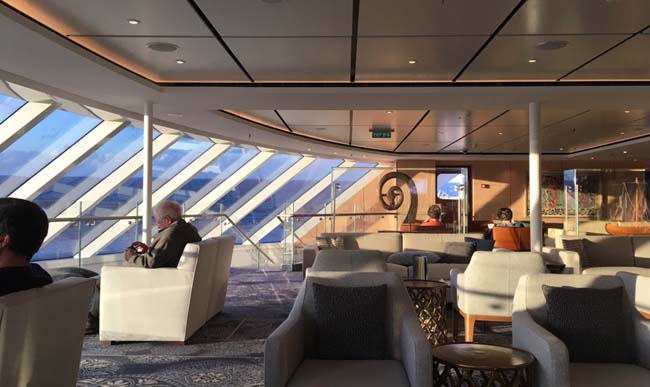 The upstairs of the Explorers' Lounge, at the far front of the ship on deck 8.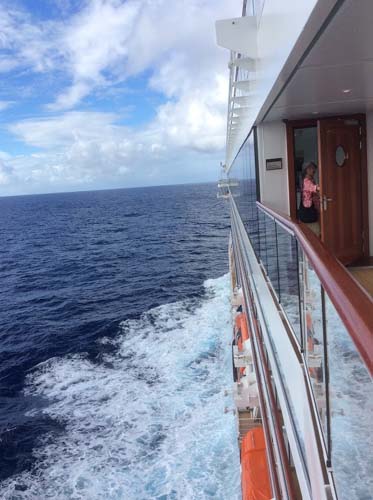 The U-shaped deck outside the Explorers' Lounge.
One may step out here to watch the ship's sail in or sail away.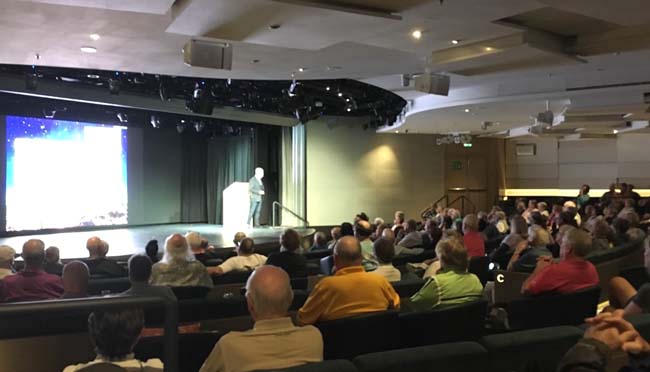 Paul Riley's talk about planet and the Universe.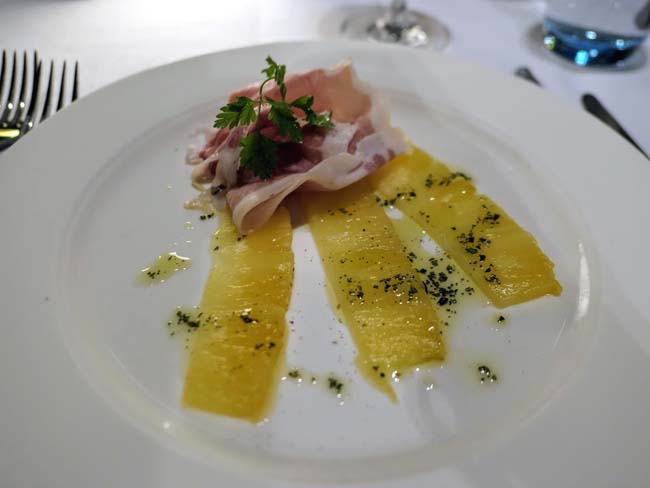 Dinner at the main dining room.
Our appetizer: prosciutto and grilled pineapple.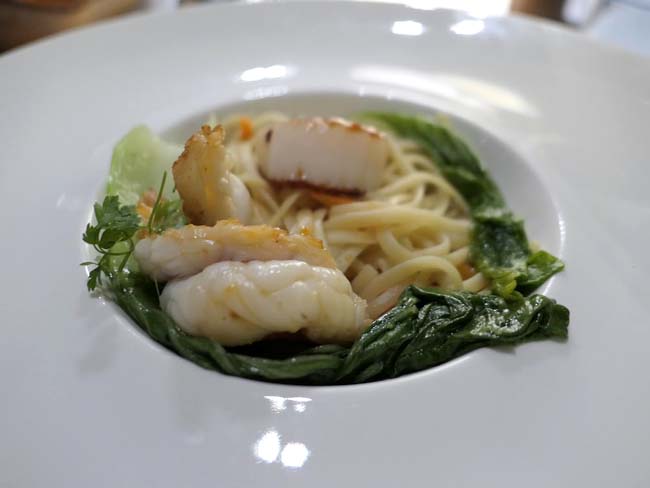 MC's main dish, scallop and lobster with pasta.
It was very good.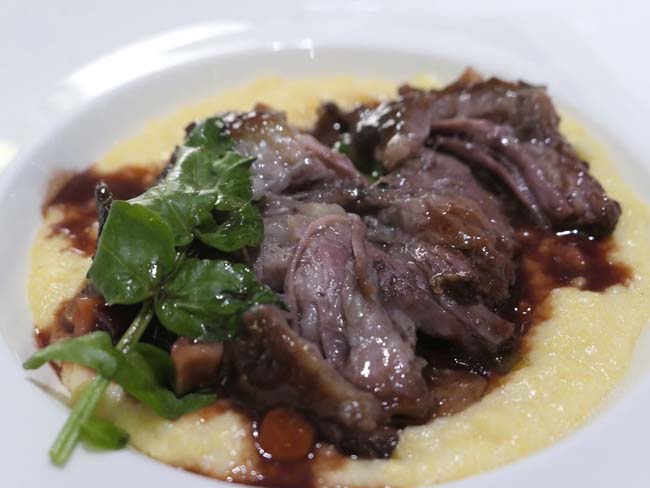 VT's main dish, slow-cooked (beef) short ribs.
Looked good but he said it was too fatty.
But what could one do? This was not a buffet where one might get up to choose something else.

VT's dessert.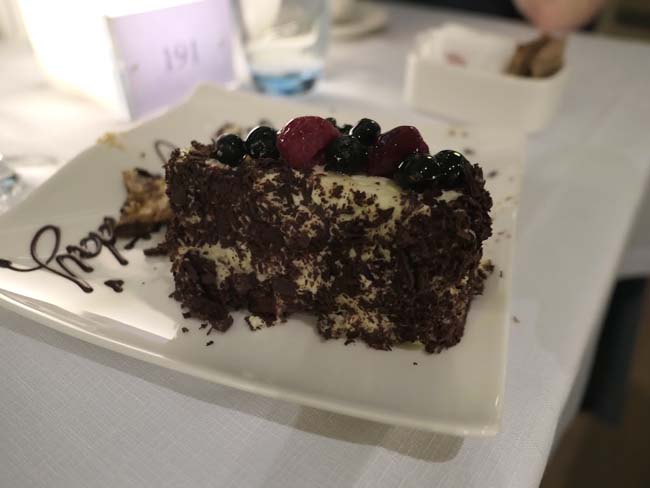 We also shared the cake specially made for our next table neighbor's birthday.