11/9/2017, Day 4, Ponta Delgada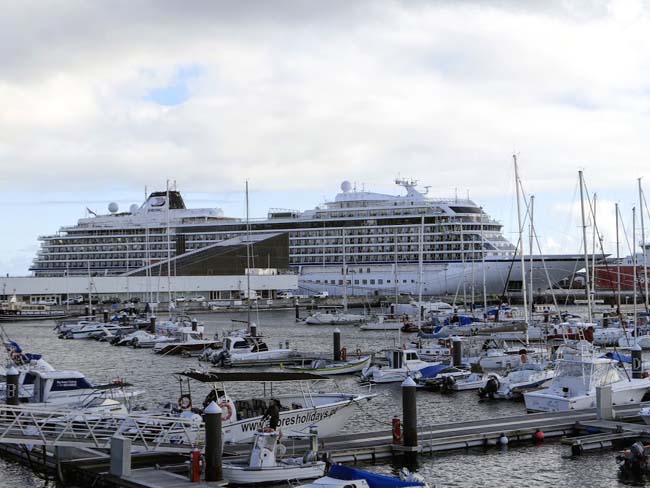 Our ship, docked at the Ponta Delgada harbor.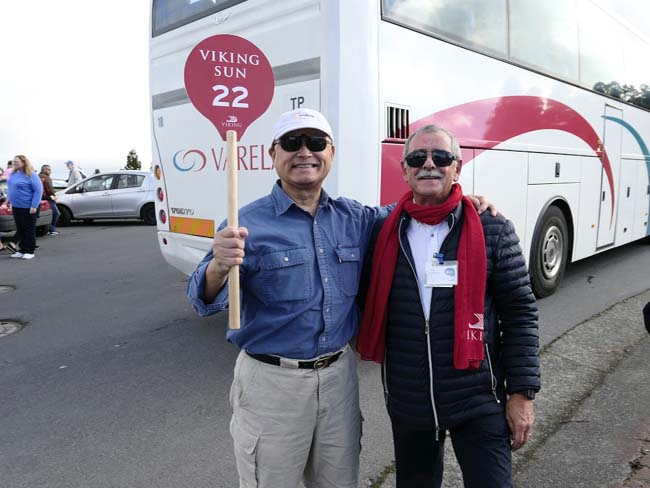 We were on bus #22. VT with our local guide.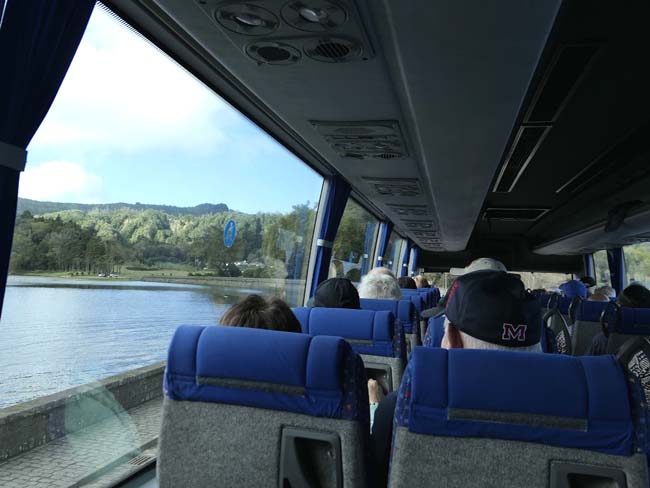 Comfortable bus for the excursion.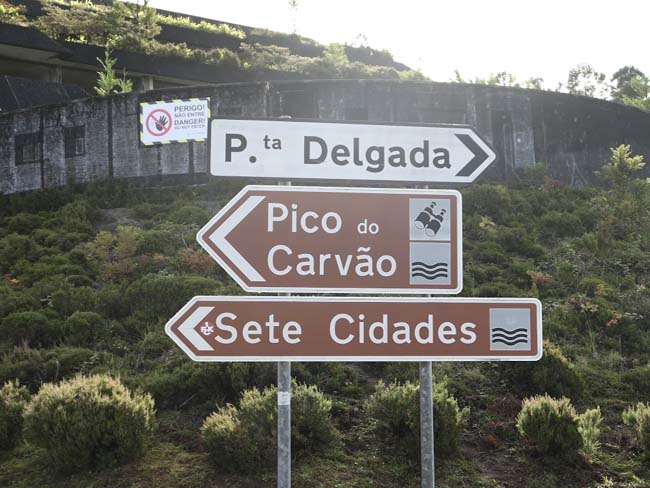 We were heading to Sete Cidades (7 cities) to see the volcanic caldera.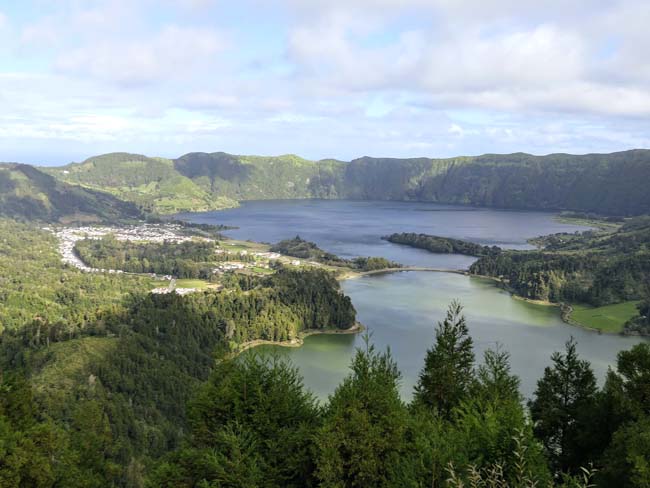 The caldera has a huge lagoon with green water on one side and blue water on the other.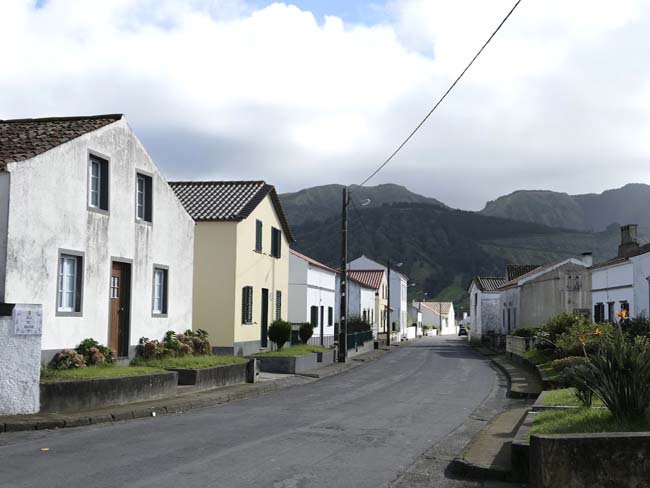 We made a stop at the village of the Sete Cidades.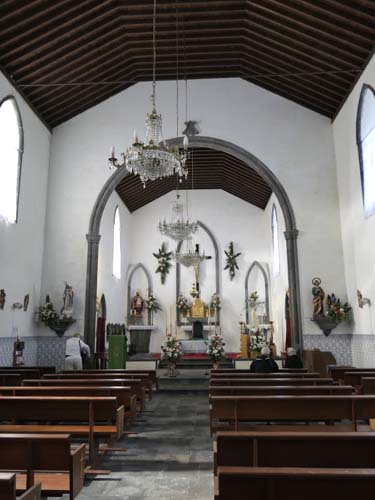 The village church.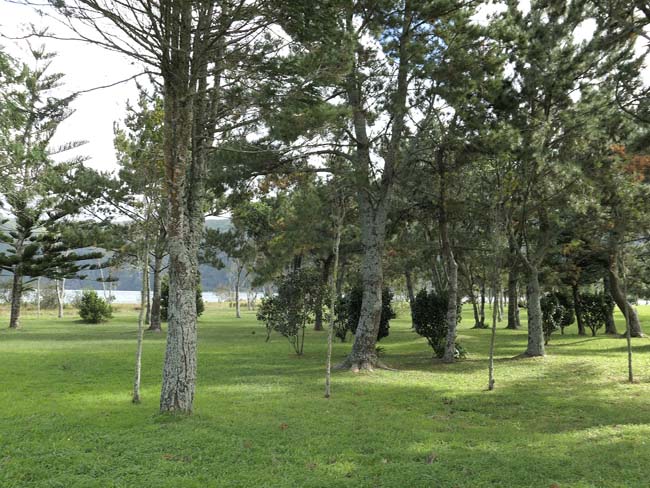 The lake front, very green.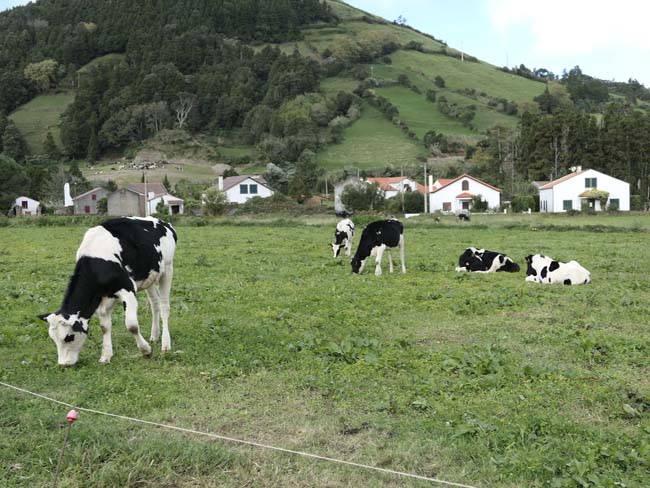 Milk cows grazing.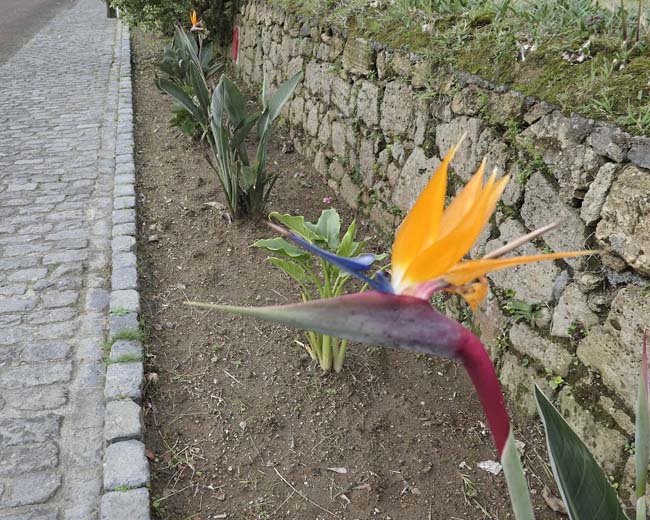 Birds of Paradise on the road side.

The island of Sao Miguel was very green even in November.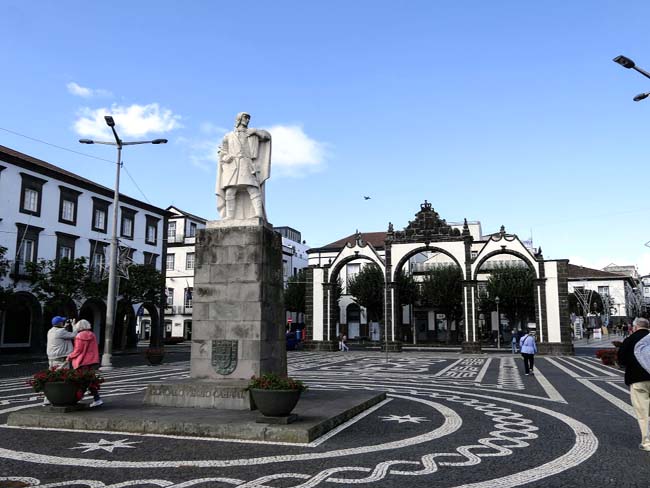 We requested to be dropped off by the city gate on our way back to the ship
so that we could spend time in the city of Ponta Delgada on our own.
The 3-arched structure is the City Gate of Ponta Delgada.
The city walls are long gone, but they kept the city gate standing.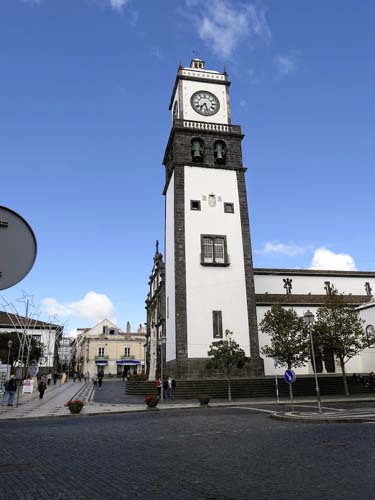 The clock tower of the 16-th century Church of San Sebastian.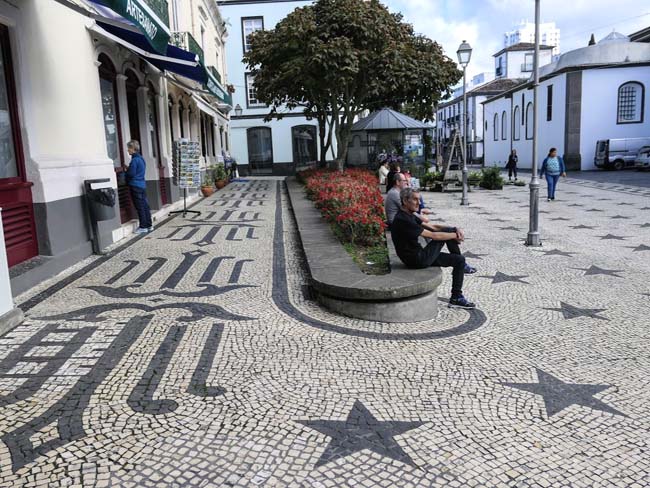 The mosaic floor of the spacious square at the city gate.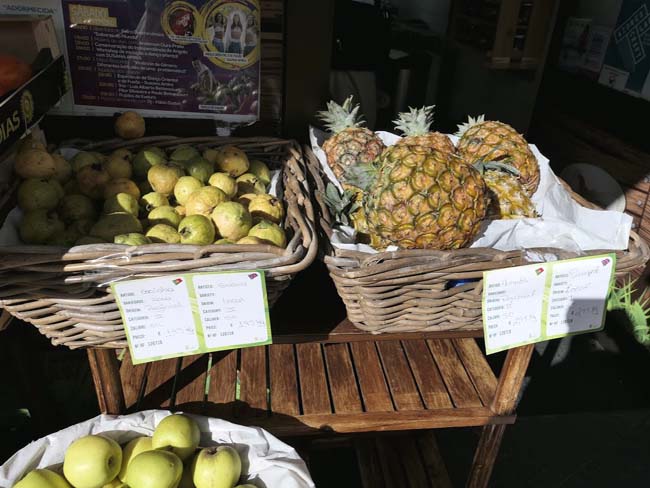 The pineapples grown on the Azores' volcanic soil are smaller and very sweet.
The fruit to the left of the pineapple is guava (蕃石榴).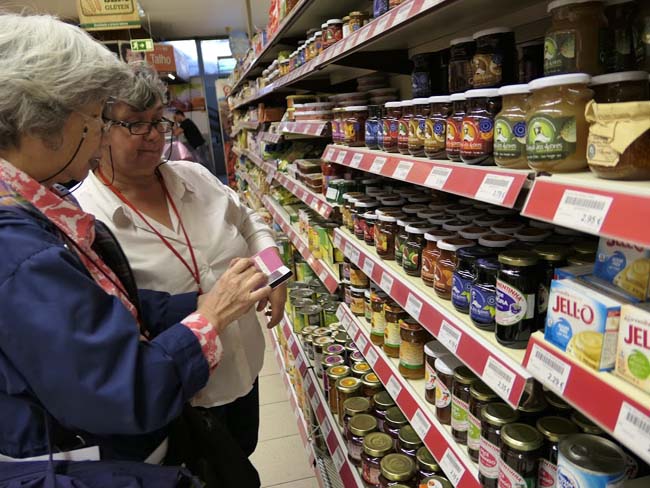 MC had a screen shot of the brand of the pineapple jam she wanted before leaving home.
She just showed a supermarket employee the photo on her iPhone,
the clerk immediately understood, no word was necessary.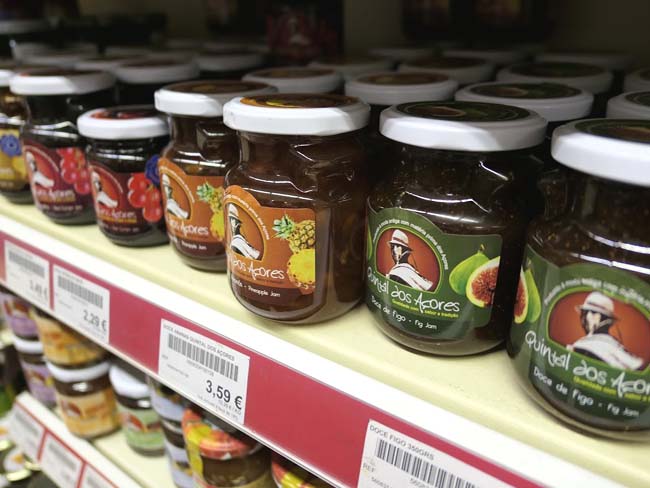 Here they were, the pineapple jam MC wanted to bring home.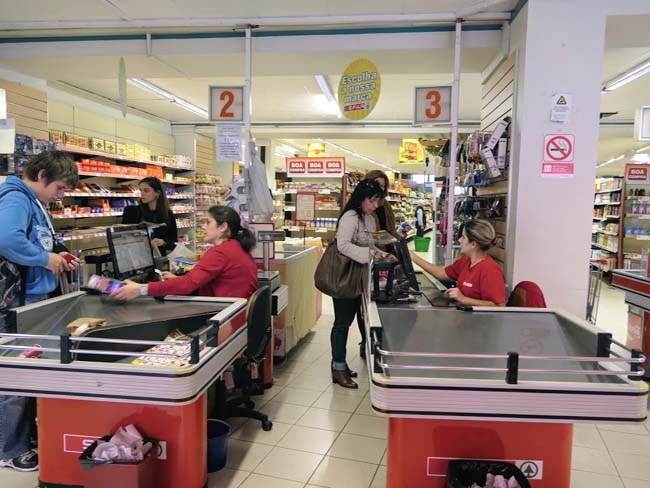 The supermarket's check-out counter.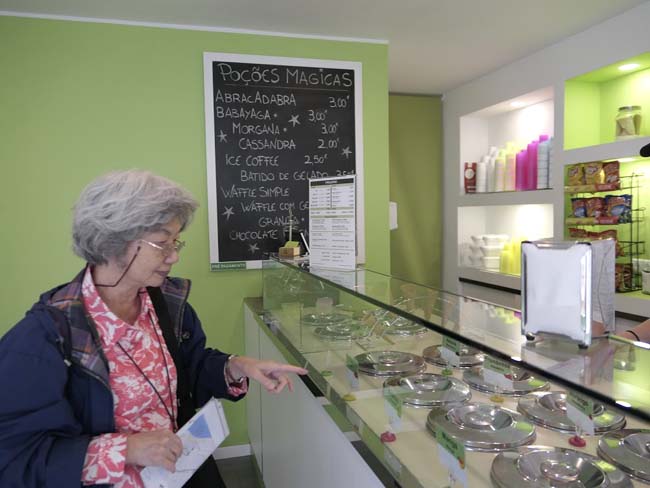 Next, eat gelato at the city's most famous gelateria.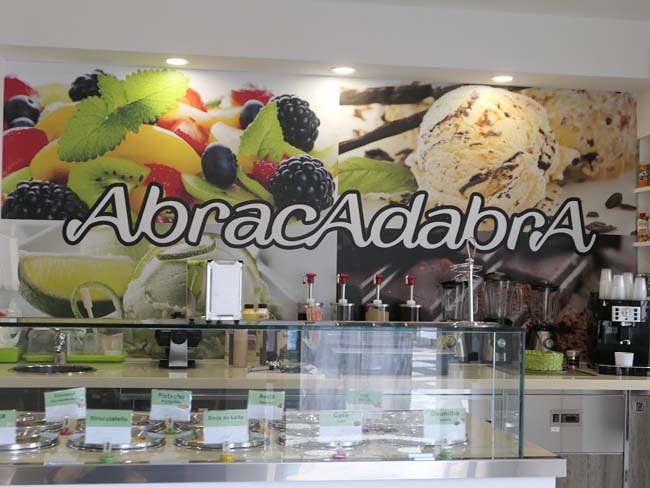 The gelateria's name is Abracadabra.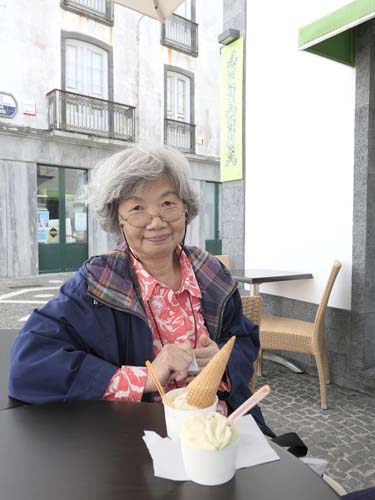 A scope of pineapple and scoop of pistachio for each of us.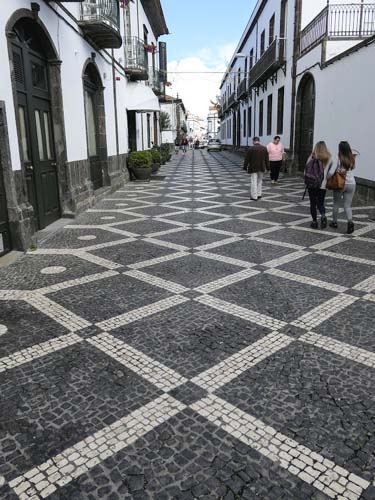 Different street has different patterns of mosaic.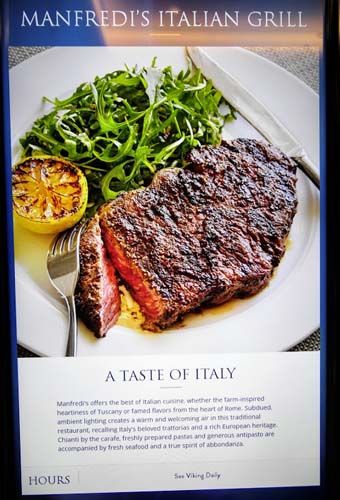 Manfredi's, the ship's Italian specialty restaurant.
Its signature dish is this Bistecca Florentina (Beef Steak Florentine Style) in the picture,
and that was what MC ordered.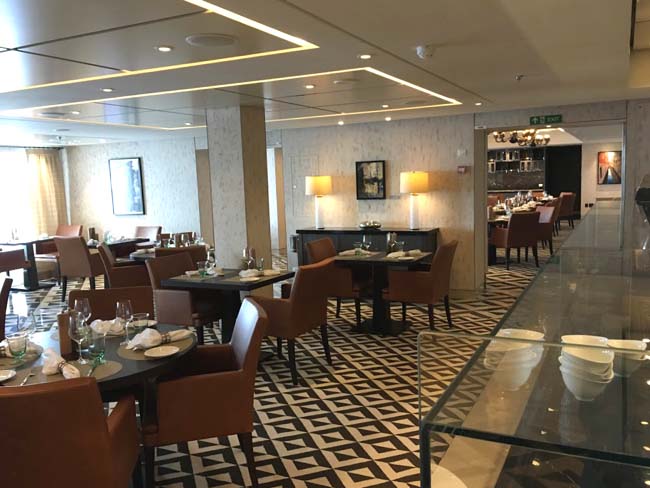 Manfredi's restaurant.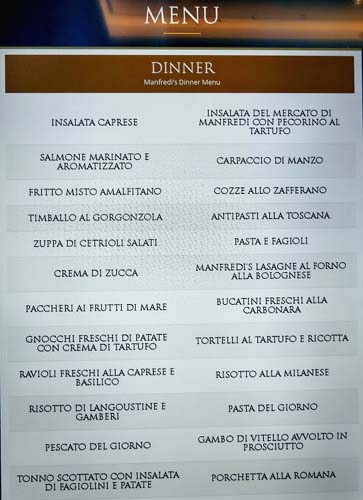 A snippet of Manfredi's long menu.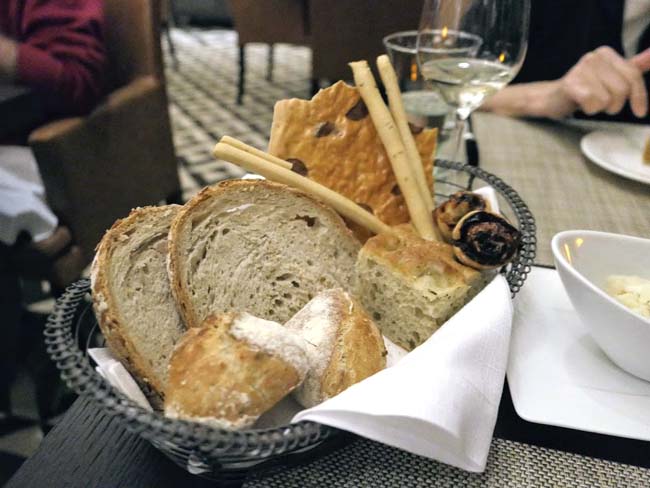 The bread basket.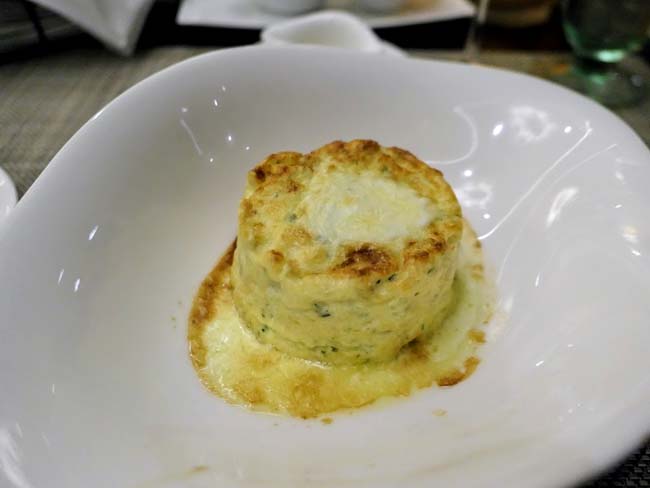 VT's appetizer.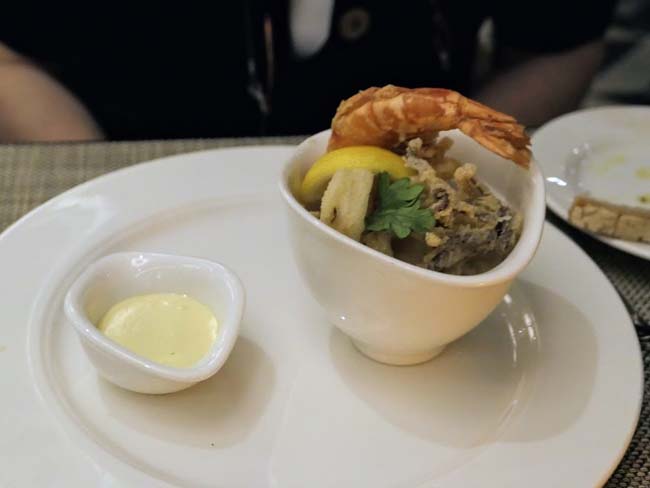 MC's appetizer, fried calamari and shrimp.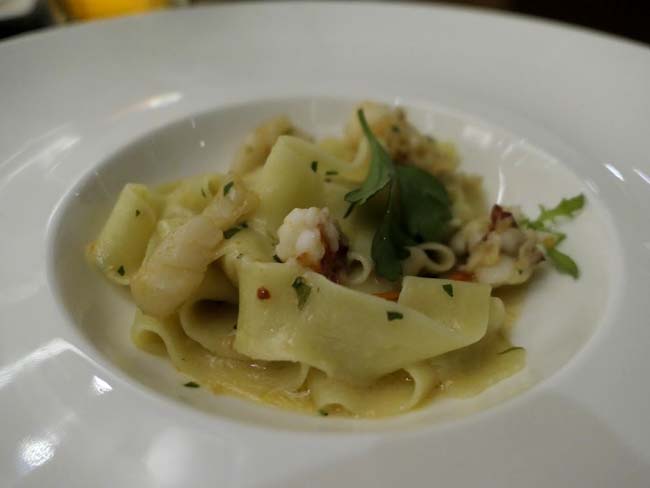 VT's first course, Pappardelle with lobster & scallop.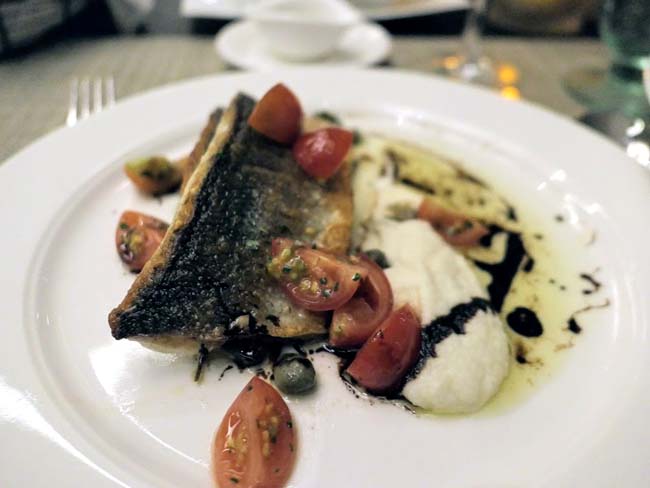 VT's second course, Fish of the Day.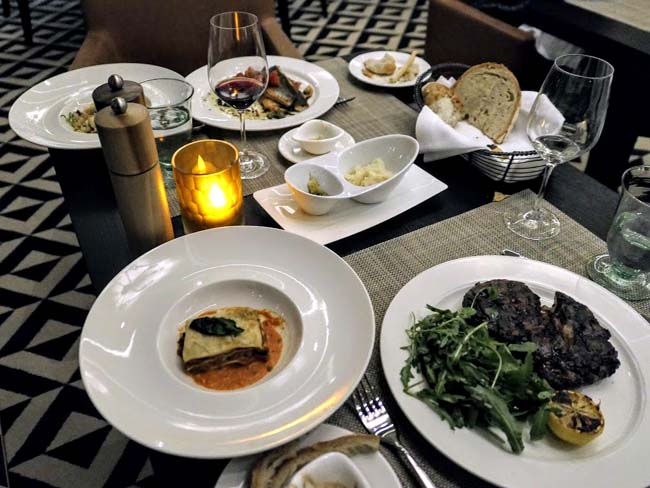 MC's half-portion of Lasagna Al Forno Alla Bolognese as the first course,
and to the right is the second course, medium-rare Florentine steak.
Low lighting made the steak look dark in the photo.