11/10 ~ 11/13/2017, Day 5-8, Sea day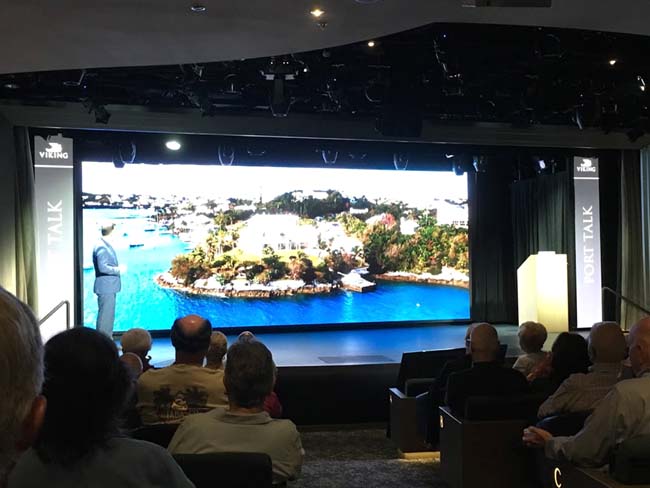 A morning presentation about Bermuda, our next port of call.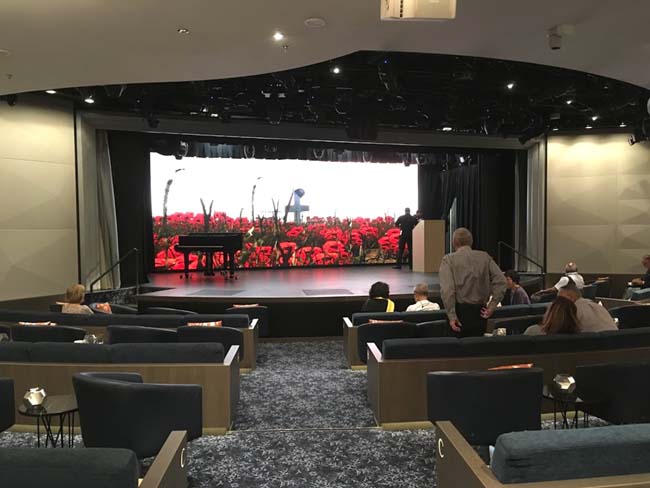 After the talk, we stayed behind to take a closer look at the stage's screen.
It consists of many smaller LCD screens placed adjacent to each other and on top of each other.
When the theater's technician projected images onto it, you could not detect any seam.

The pool's retractable roof was open when the weather was comfortable.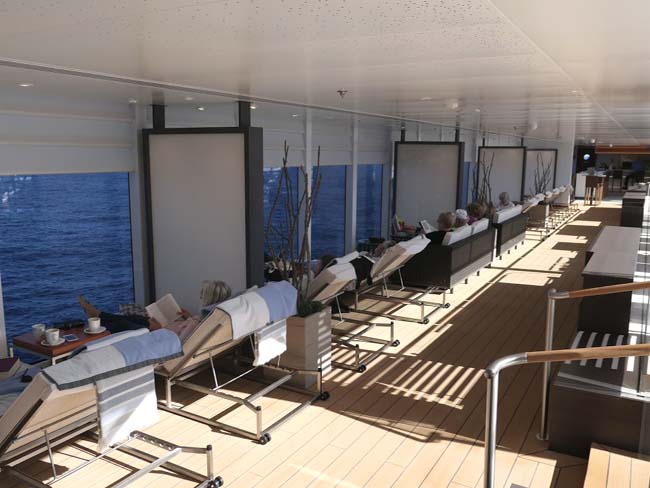 Many lounge chairs were placed around the outer rim of the pool deck.
Most people would read here.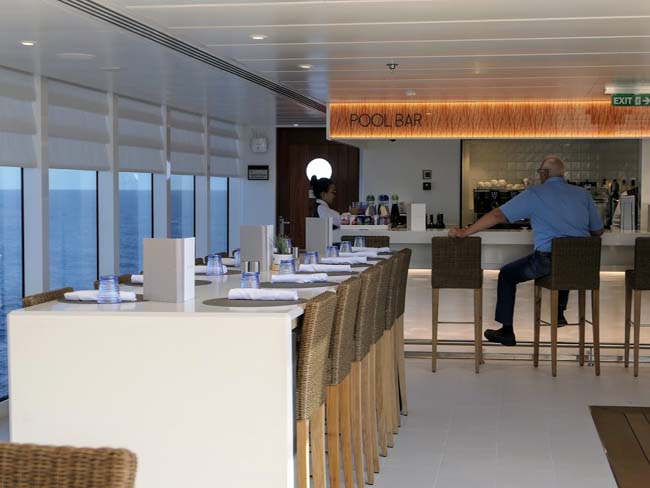 A very inviting pool bar.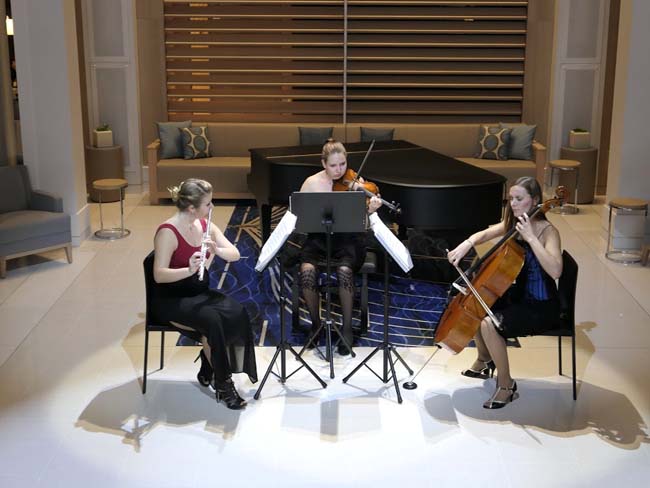 The classic trio played a daily 45-min afternoon and evening set.
There was a Hungarian pianist and a Spanish guitarist who did the same.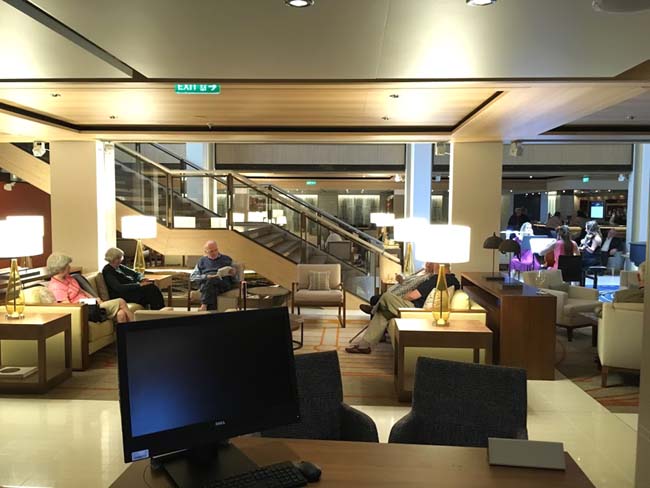 In the Atrium listening to the classic trio.
As you can see, there was not much of an audience on this afternoon.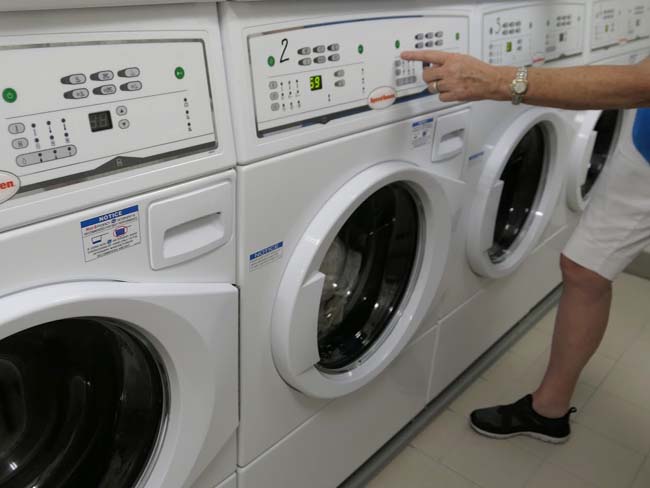 Laundry room.
How to figure out the correct sequence of buttons to push?
And where was the release button for the detergent?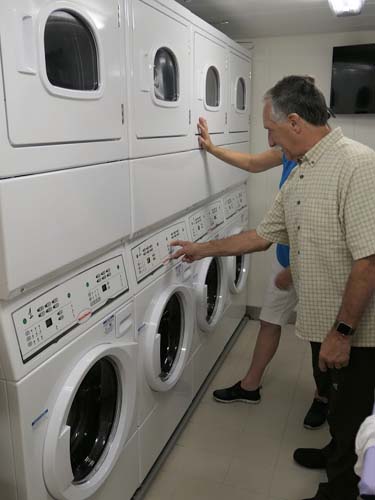 The trick was to ask people who were already there to show you.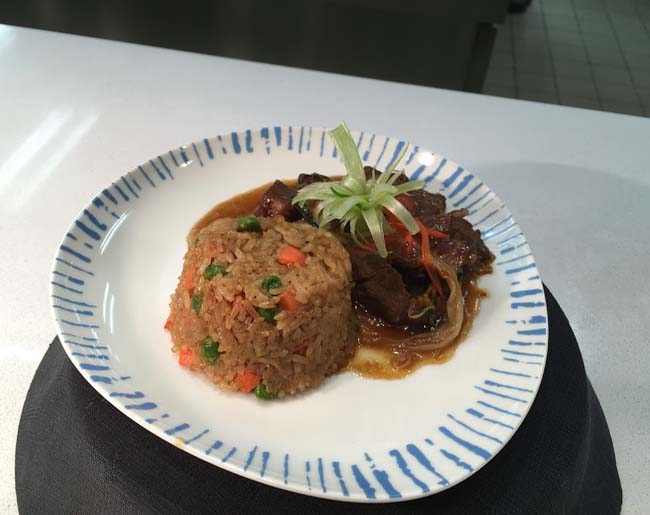 Paella was served in the buffet restaurant one evening.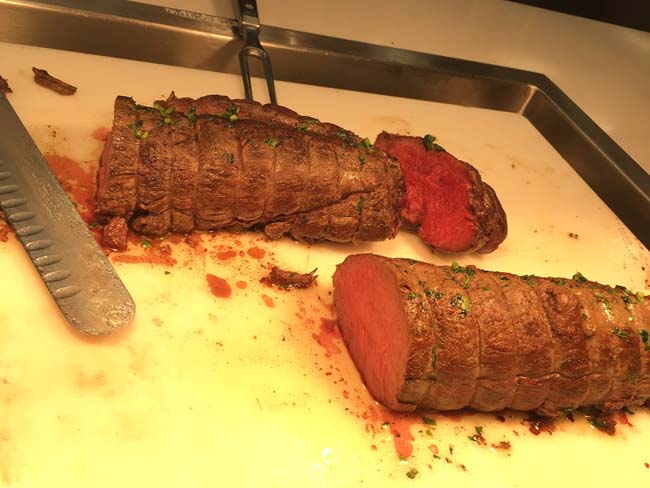 Roast beef or veal?


MC's plate assembled from the buffet: pan-seared sea bass, beef stew and salad.
The beef stew looked good, but was too fatty to our taste.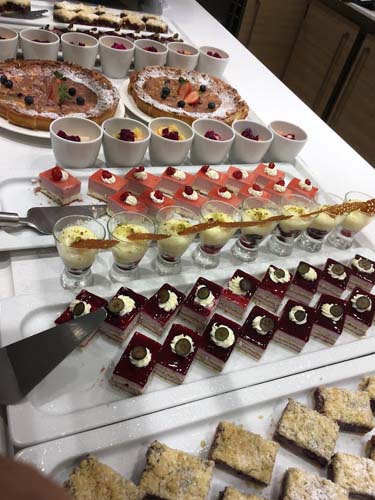 The dessert station in the buffet restaurant.
We seldom partake in the dessert, but MC often had a gelato in a waffle cone.
Viking served very good gelato.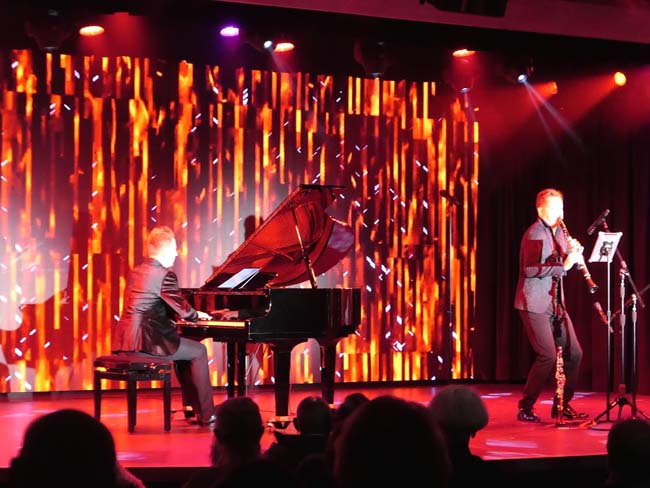 One evening, the duo from UK played Tango music from Argentina.
The image on the stage's screen changed from song to song.