6/5/2017, CruiseDay 10, Sea day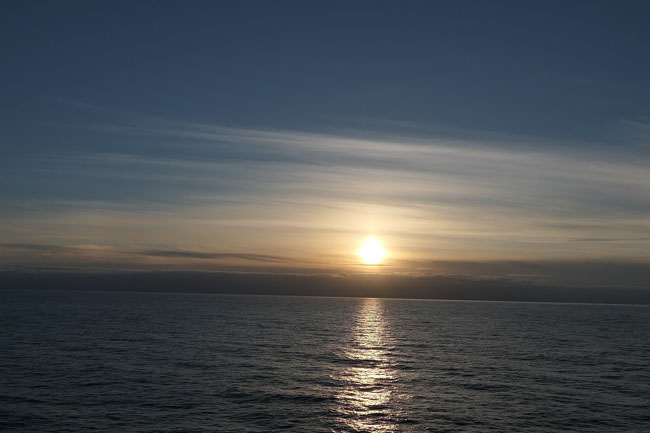 The sun we saw at 12 o'clock midnight.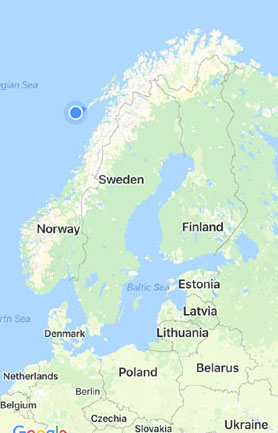 Our GPS location (the blue dot) at the time when we saw the midnight sun.
We were barely still inside the Arctic Circle.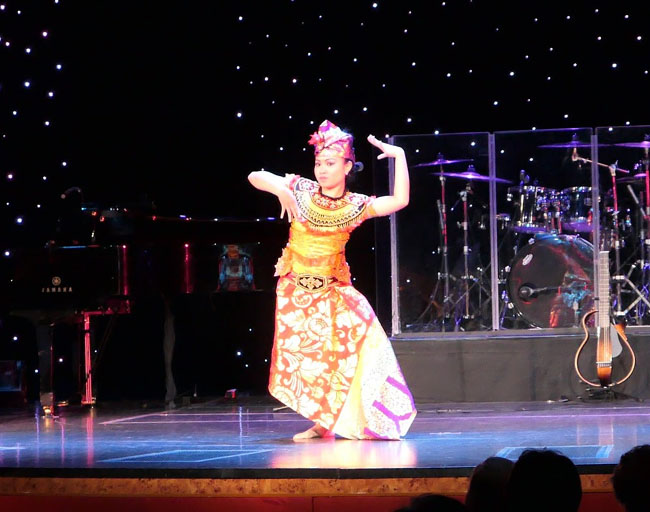 The traditional dance of the Indonesian crew show.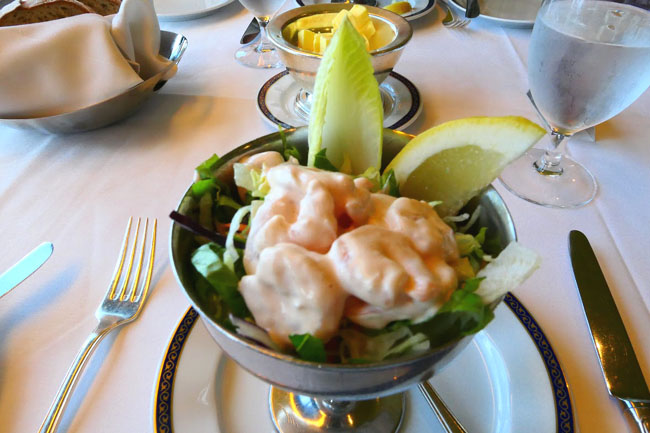 Earlier in the day we had lunch at the MDR.
This was the shrimp salad, ......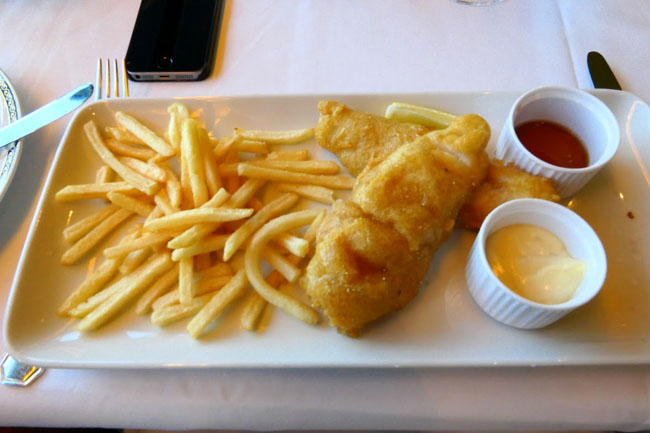 .... and this was the lunch main dish, fish and chip.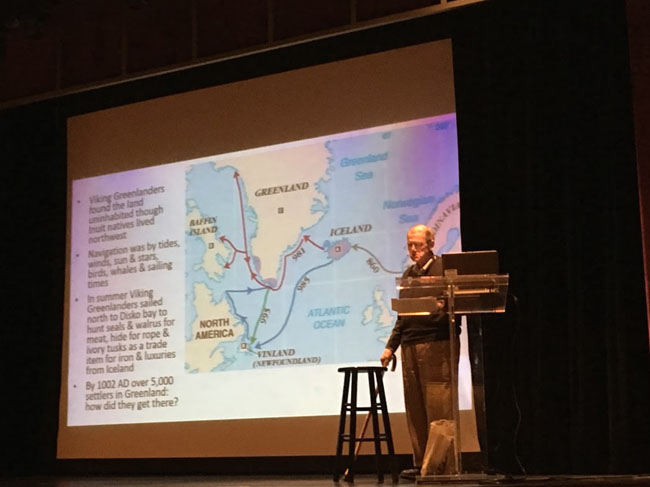 Dan Mings gave a series of lectures about Vikings' raid, trade and settlement in Europe.
Today he talked about Vikings' settlement in Greenland,
and Vikings might have ventured to Newfoundland, or even Hudson's Bay.