6/7/2017, CruiseDay 12, Geiranger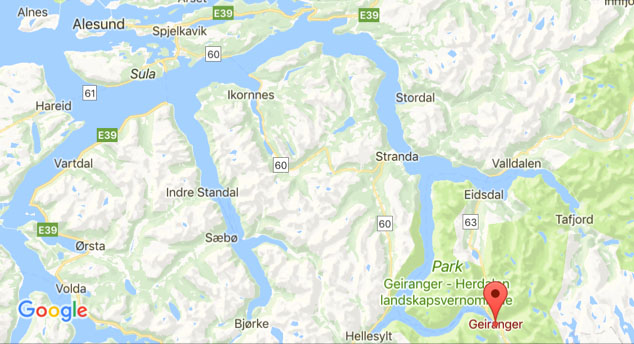 Geiranger, located at the end of a narrow fjord.
The nearest gateway city is Ålesund, located toward the top-left of the map.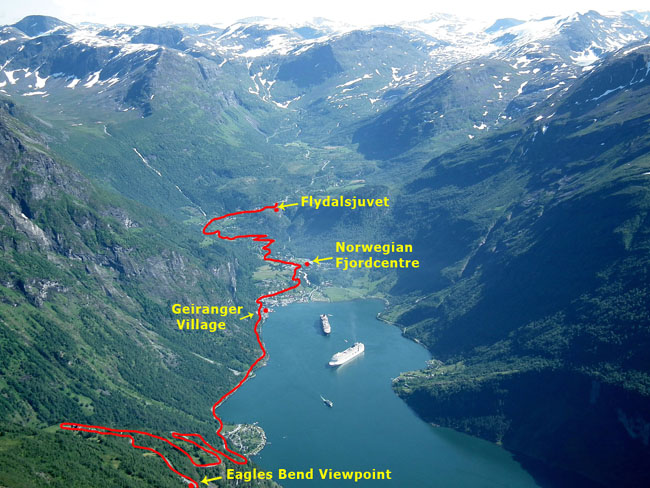 Route map of our Panorama bus tour.
We boarded the bus in Geiranger Village, went to the Flydalsjuvet (Flydals Gorge) first,
then went to the Eagles Bend Viewpoint.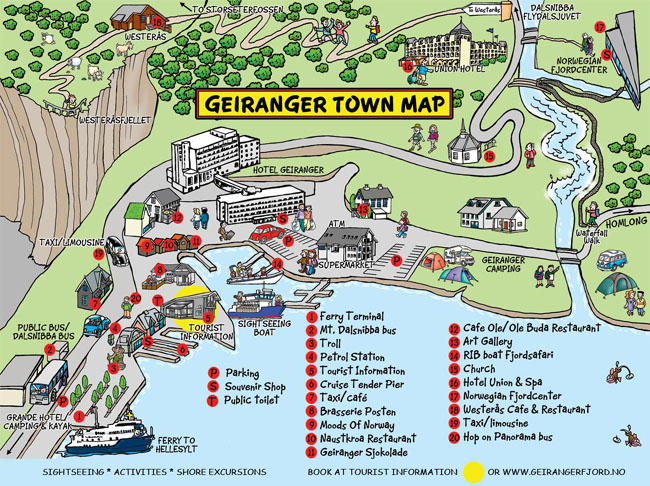 Map of the Geiranger Village.
The TI (Tourist Information) Center is marked as #5.
We were to wait for our tour bus at #20, just to the left of the TI.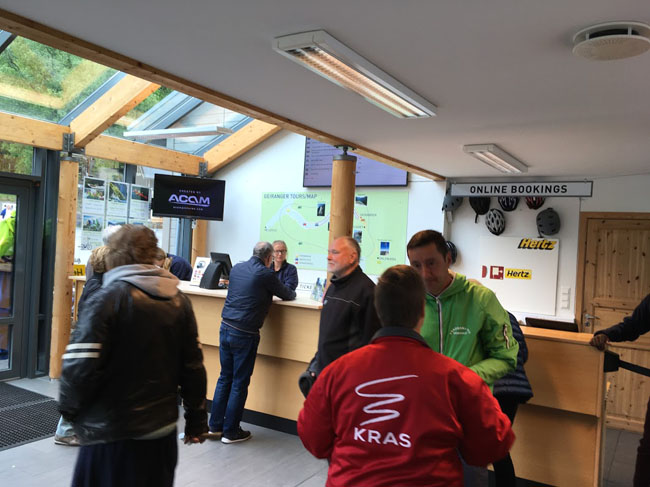 The Tourist Information Center.
Free WIFI, and sells all kinds of tour tickets too.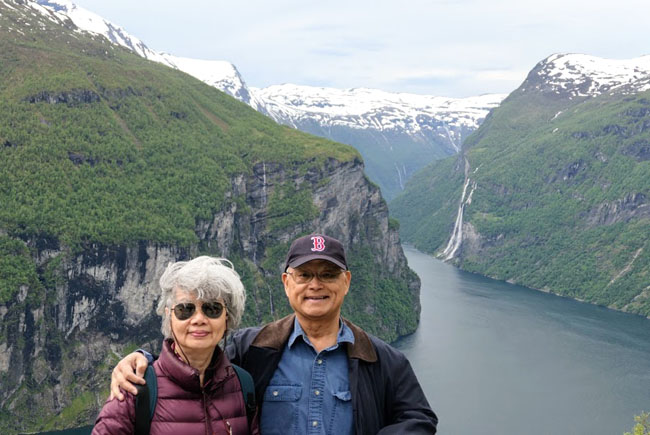 At the Eagles Bend Viewpoint.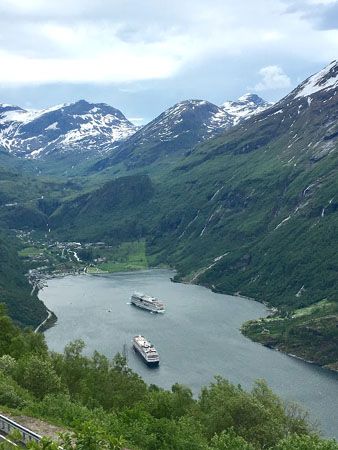 At the Eagles Bend Viewpoint.
Two ships were calling today.
The other ship was Aida, which we saw last week in Ålesund.


Getting on the tender to go back to our ship.



At 4pm, we went to the open deck at the bow to watch our scenic cruising of the Geiranger fjord
and listen to the Destination guide Claudia's commentary on the PA system.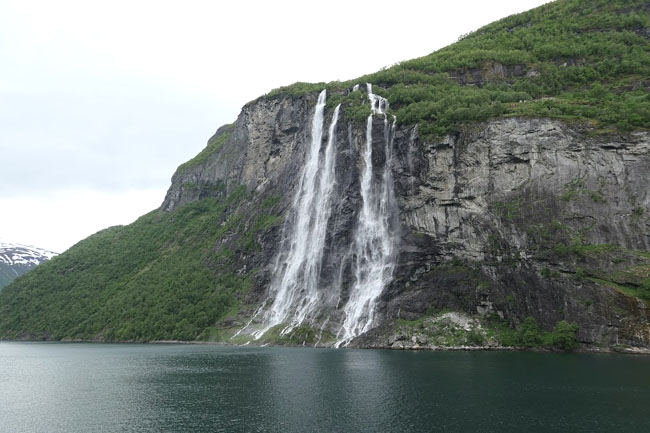 The Seven Sisters waterfall.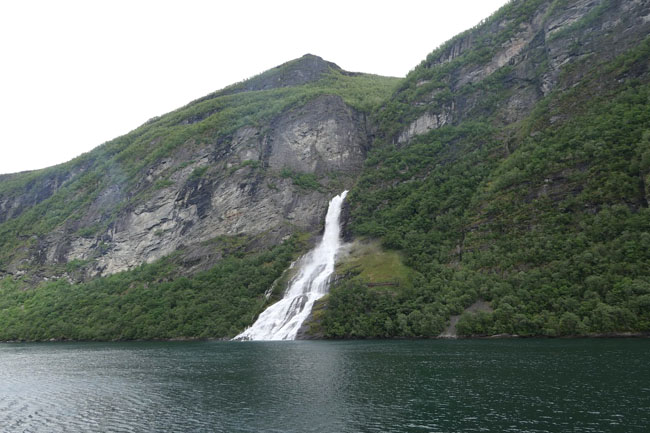 The Suitor's waterfall,
just opposite the Seven Sister's waterfall.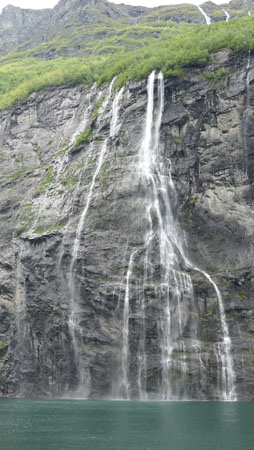 A thin waterfall called "Bridal's Veil".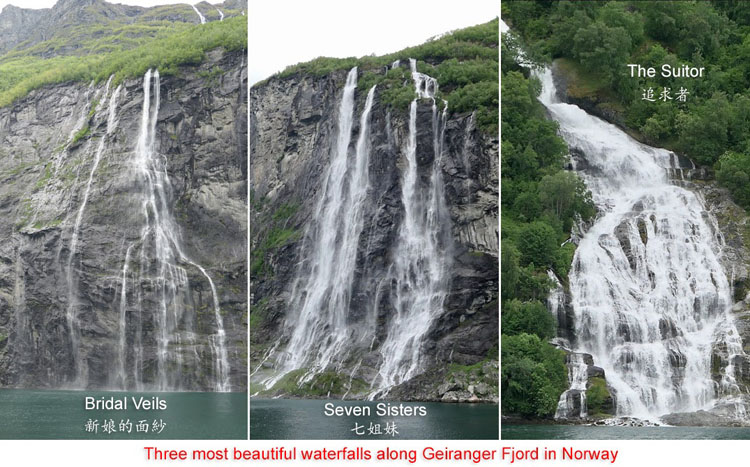 VT stitched the 3 waterfalls' pictures in one frame.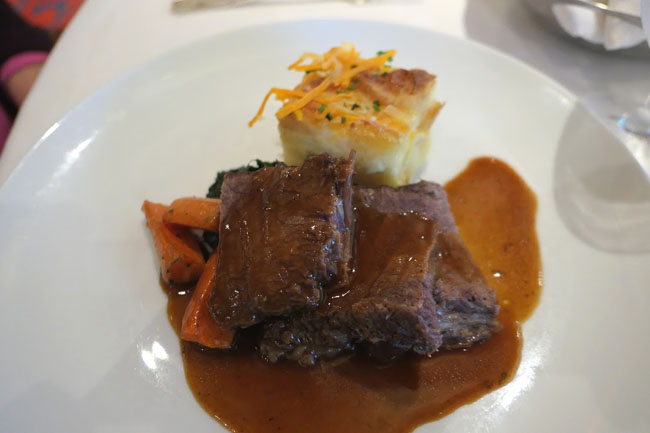 Dinner was at the MDR.
MC's main dish, 5-hour slow-cooked Short Rib.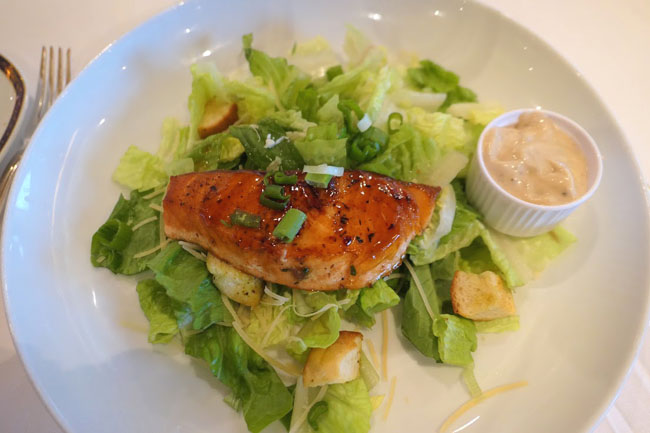 VT's Teriyaki Salmon Caesar Salad.