5/27/2017, CruiseDay 1, Rotterdam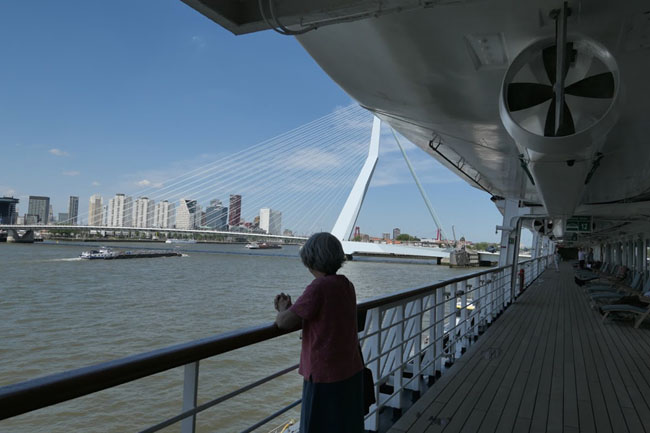 Rotterdam's Erasmus Bridge viewed from our ship.
In 2011 we were on a GCT "Holland in Springtime" river cruise, and
our river ship at that time docked with views of this bridge too.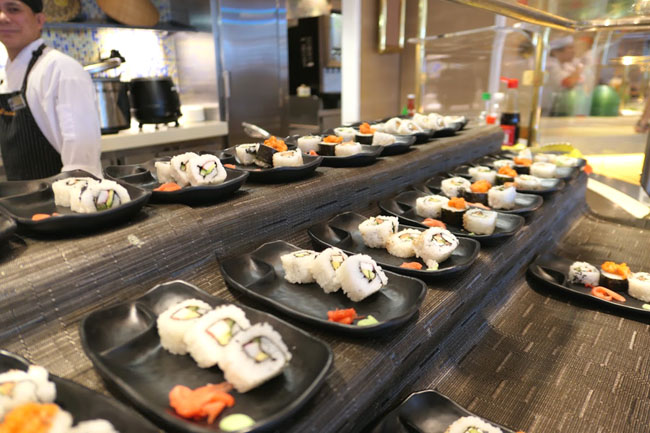 The Lido buffet had a station called "Far Away Corner",
at lunch time it had maki sushi available, ....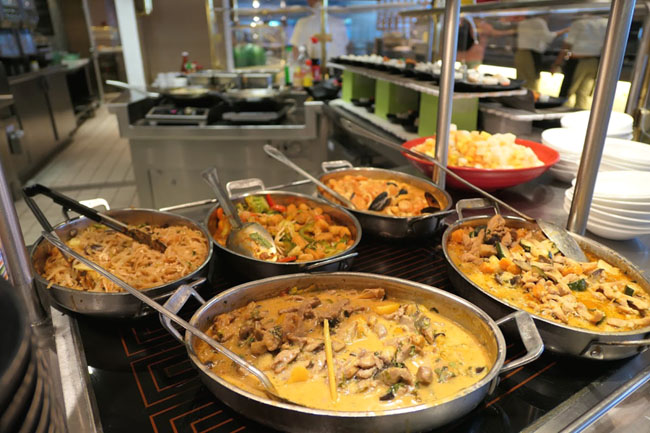 ... as well as noodles (not the flour noodle but the translucent cellophane noodle,冬粉)
with choices of chicken, beef, or seafood to ladle onto the noodle.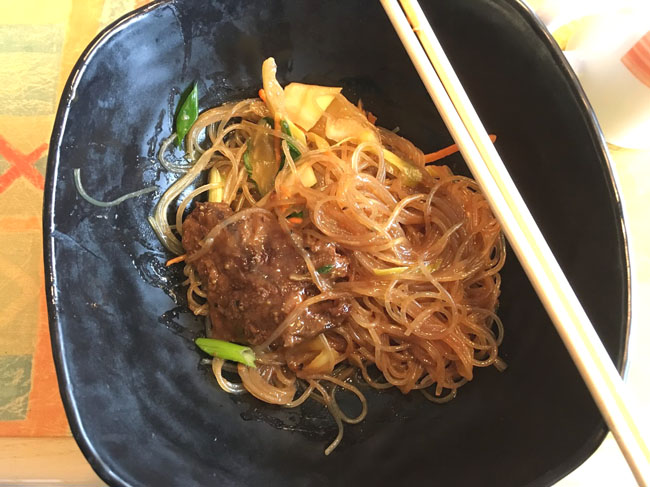 Example of a serving of noodle from the Far-Away-Corner.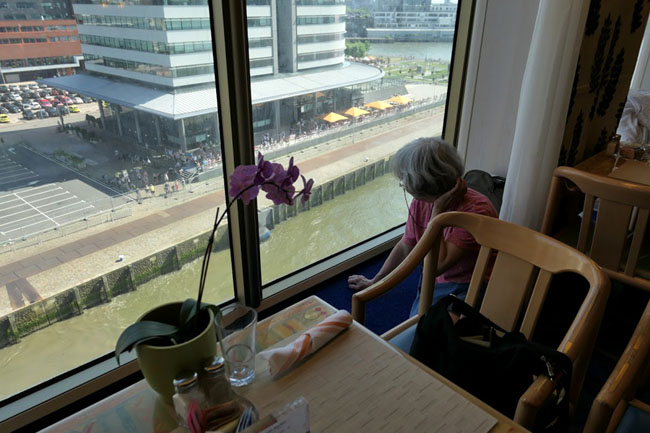 At 4pm, we went to the Lido restaurant to watch our ship's sail-away.
(The open deck was too hot and humid to stay for long.)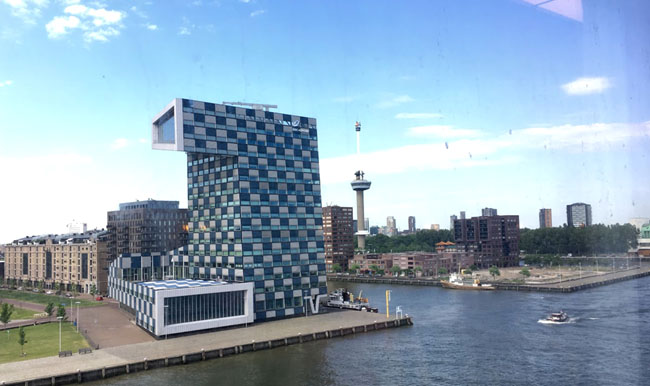 The city of Rotterdam has no shortage of avant-garde modern buildings.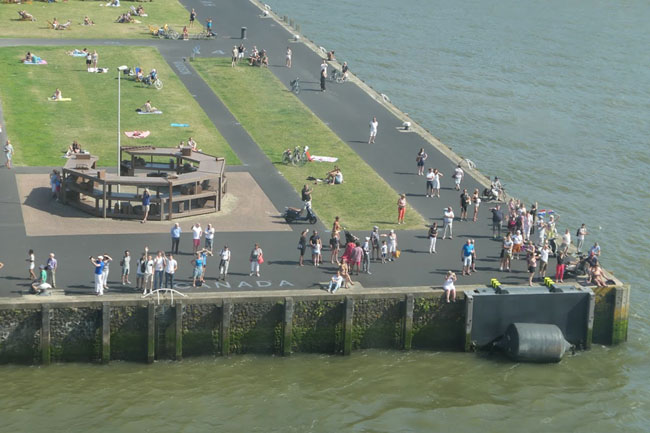 Many people on the shore were waving at our ship.
May be they came to see their friends or family members off?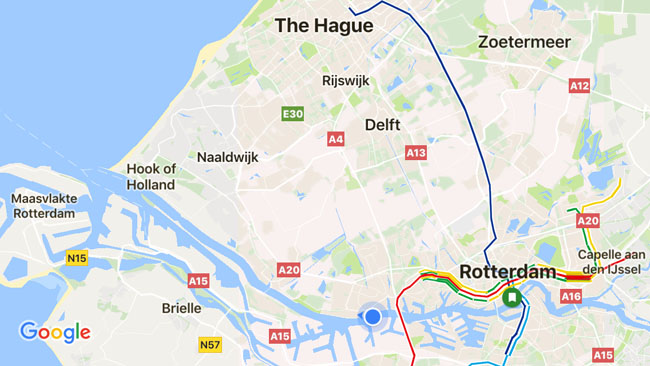 The GPS blue dot on the map was our location when this screen-shot was taken.
From Rotterdam, our ship cruised west along the Nieuwe Maas River, which is a branch of the Rhine River,
then continued on a canal named Nieuwe Waterweg ("New Waterway")
until well past a pointy piece of land called "Hook of Holland" to the North Sea.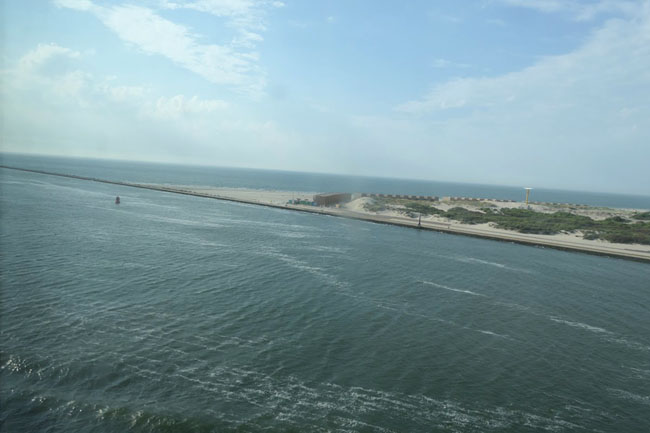 The sandy beaches of "Hook of Holland" as seen from our ship.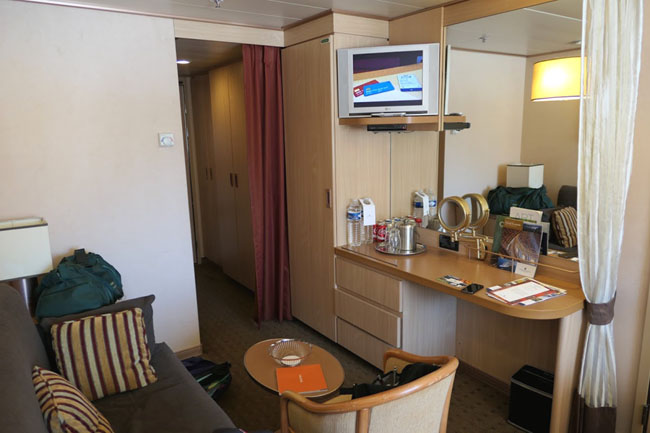 Our room, the sitting area.
There were plenty of drawers and closet space.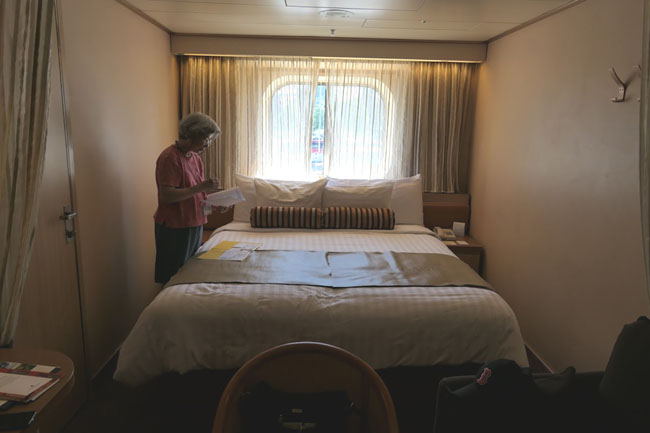 Our room.
Room attendants laid out a vinyl cover on the bed on the unpacking day as well as the packing day,
to protect the white cotton bed spread.
So that guests may place their luggage on the vinyl protector to unpack and pack.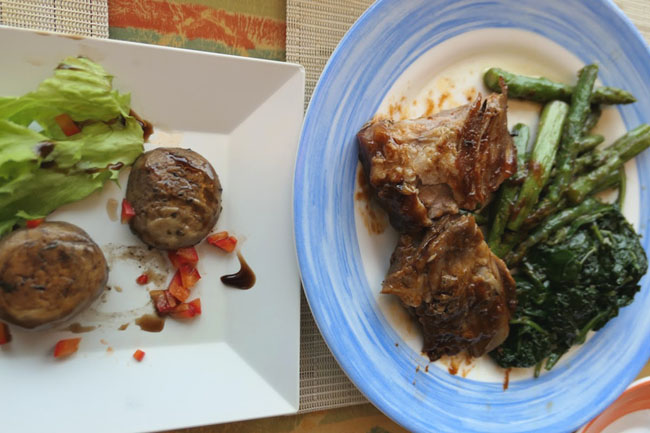 Dinner at the Lido buffet.
MC's BBQ Rib dinner. It was very good, the sautéed green was especially tender and tasty.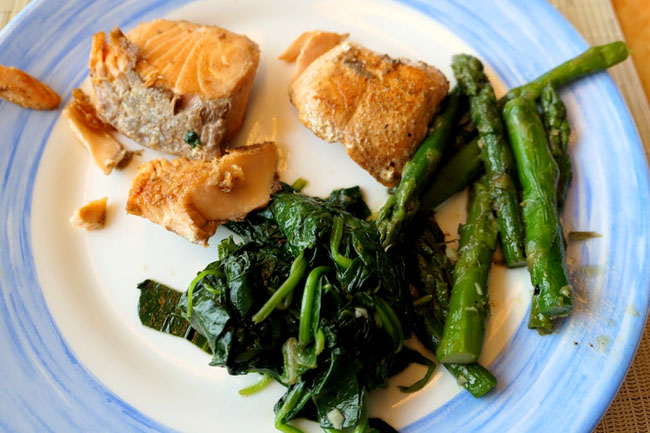 VT's (half-eaten) grilled salmon and sautéed green.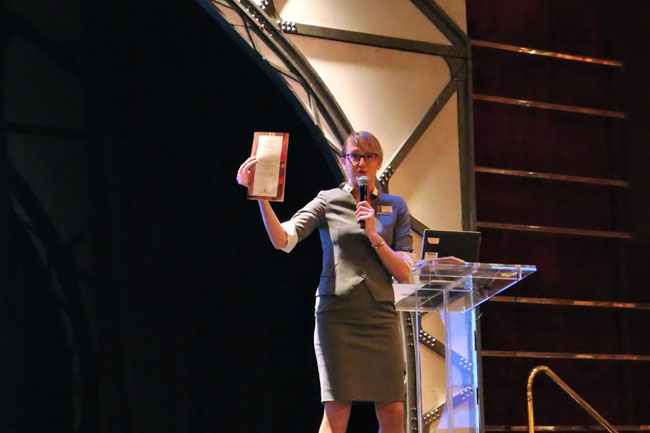 Our young and bi-lingual cruise director Sabrina.