5/28/2017, CruiseDay 2, Sea day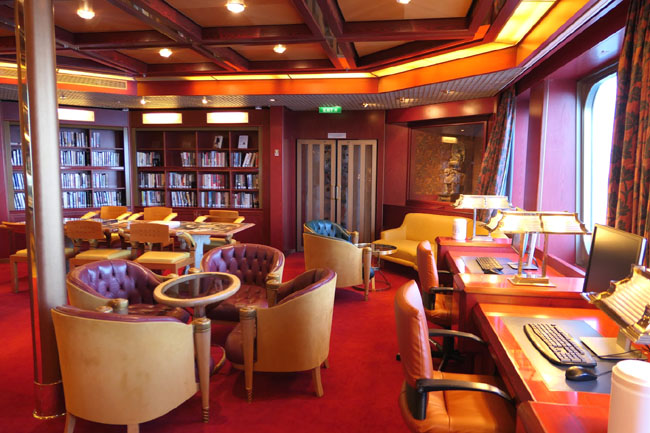 A corner of the ship's library.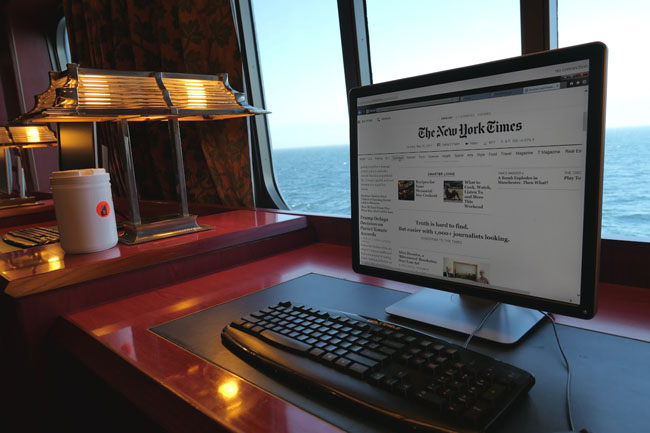 Many computers are available in the library.
They are connected to the Intranet so that guests may read daily NYTimes for free,
or check out restaurants' menu or view their own shipboard accounts.
(If you have your own lap top or hand-held device, you may connect to the Intranet from your device too.)
We stopped by at the library everyday, to catch up with daily news and
to check MDR's menu to decide if we wanted to take dinner there.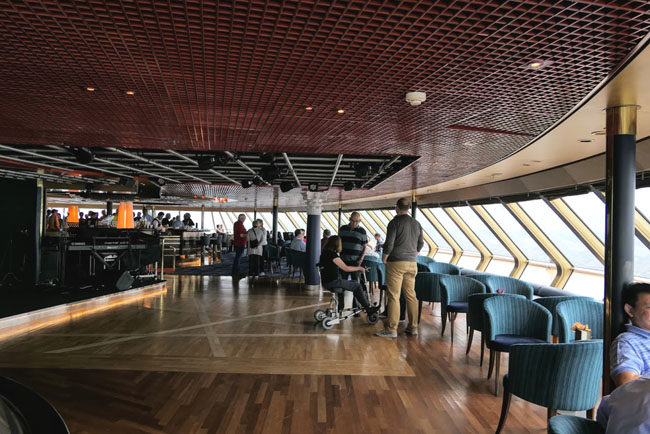 Crows Nest, at the far front of the top deck and surrounded by large windows.
This is a place to watch the ship's sail-in and sail-away.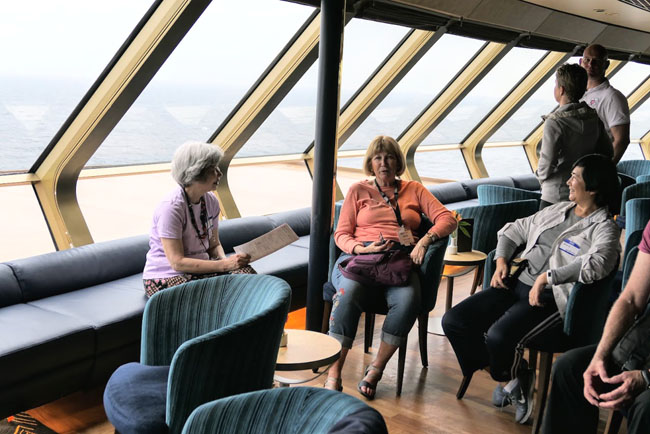 We had a Cruise Critic board "Meet and Greet" at 10am in the Crows Nest.
About 20 people attended for an informal get-together.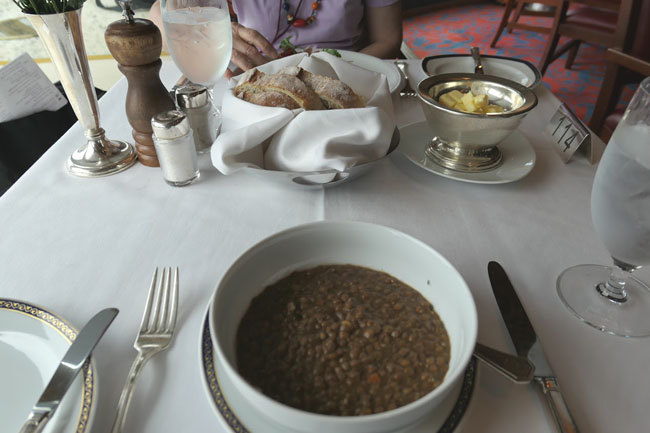 Lunch at the MDR (Main Dining Room).
This was the lentil soup, so thick, and un-interesting.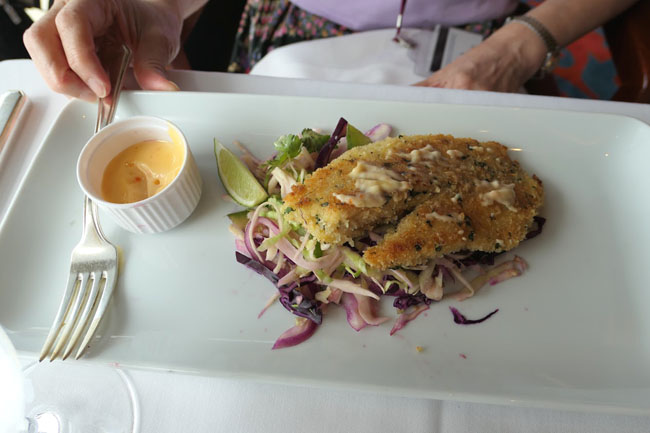 MC's tilapia lunch.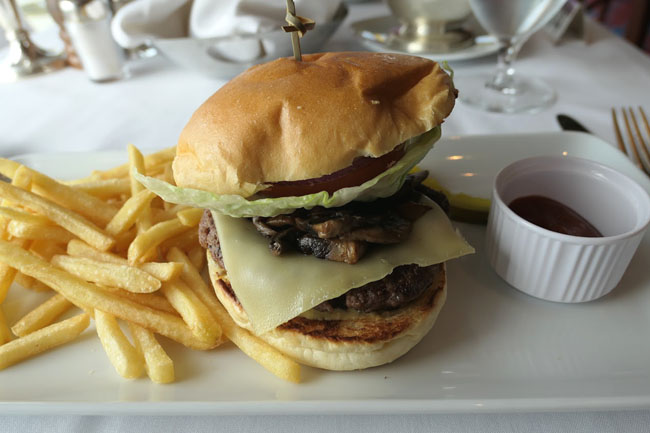 VT ordered a hamburger and French fry.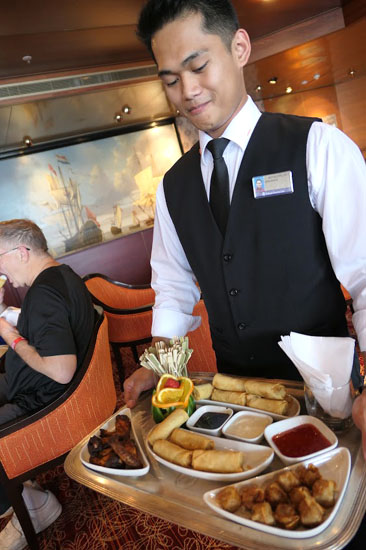 We were invited to a Distinct Voyager's cocktail reception in the afternoon.
Delicious finger food were served at the cocktail.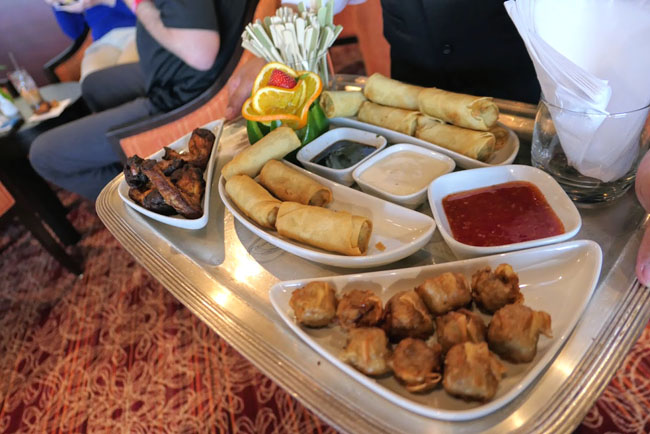 We had not seen these type of finger food at lunch or dinner or even afternoon tea.
But we were told that they were available on room service's menu.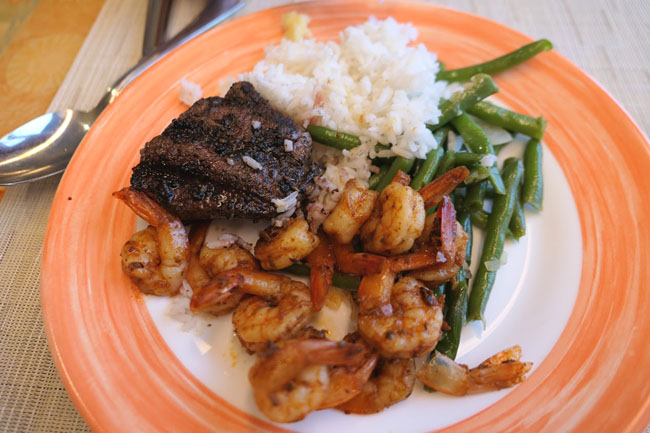 Dinner at the Lido Buffet.
MC's Grilled Shrimp and Filet Mignon.
They were very good.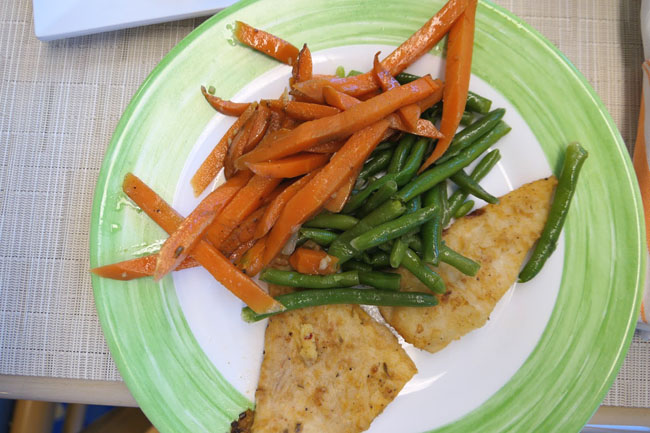 VT's had a healthier dinner, he had fish.