5/29/2017, CruiseDay 3, Stavanger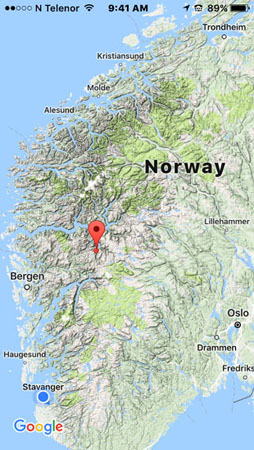 The GPS blue dot is Stavanger.
(The red teardrop is Flåm, where we were scheduled to visit the next day.)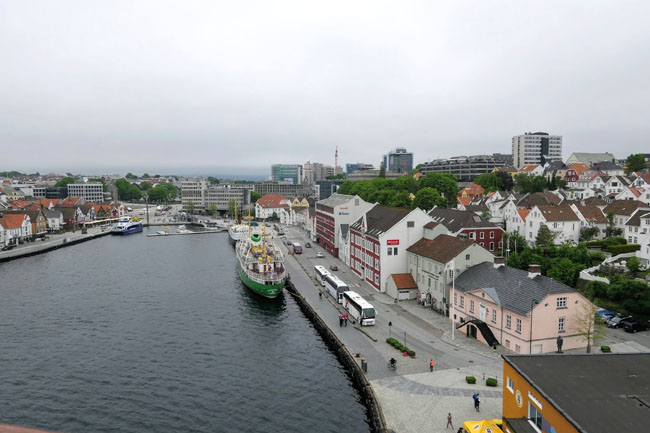 The pier viewed from our ship.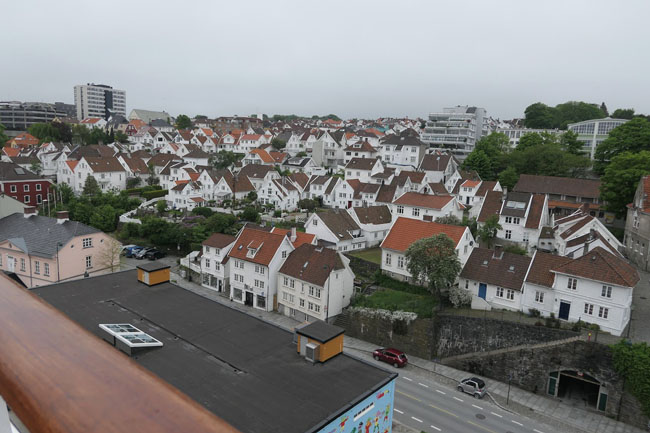 Gamle Stavanger (Old Stavanger), just to the west of our pier.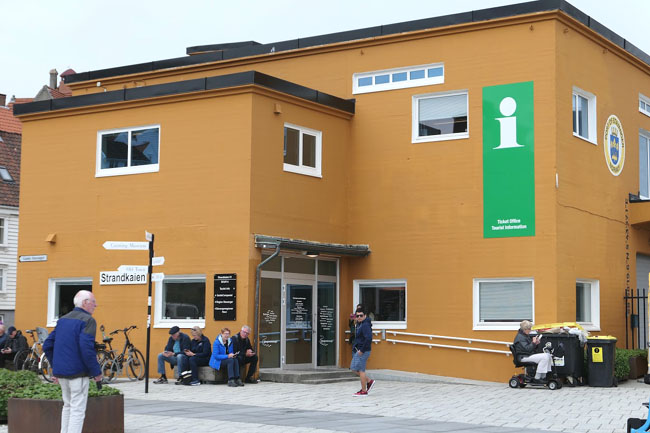 Tourist Information office right at the pier. Free WIFI.
We got a paper map as well as downloaded Stavanger's map to our iPhone,
also inquired the whereabouts of the city's public library.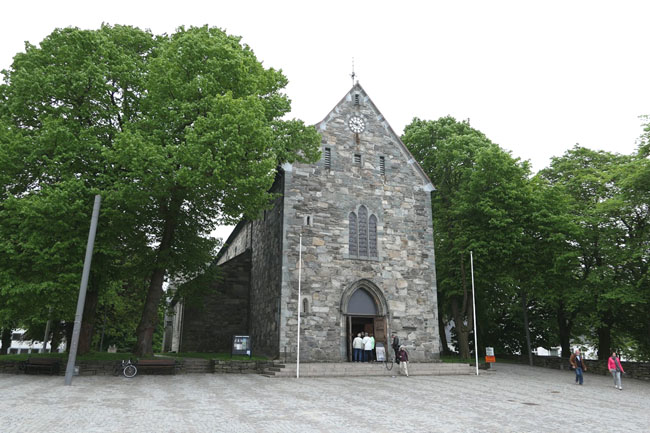 Stavanger Cathedral (Domkirke) - dating from 1125.
The Anglo-Norman style Cathedral is Stavanger's top church.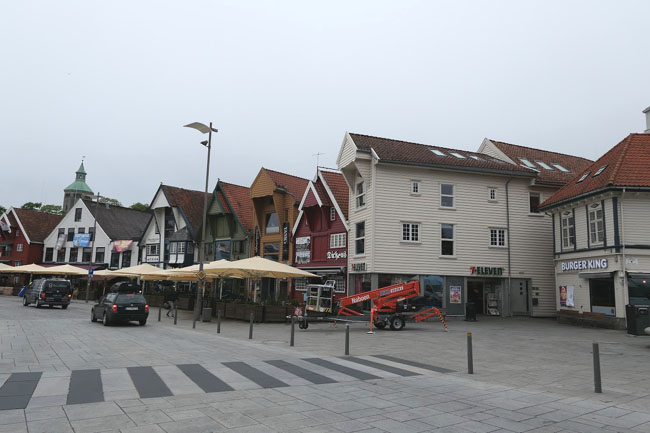 The plaza in front of the Stavanger Cathedral.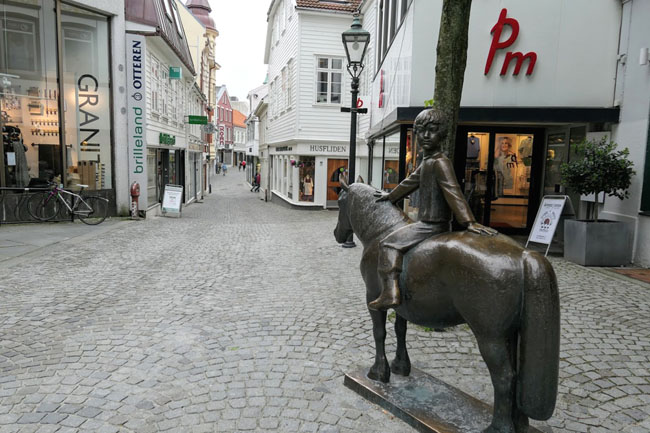 Stavanger, shops near the public library.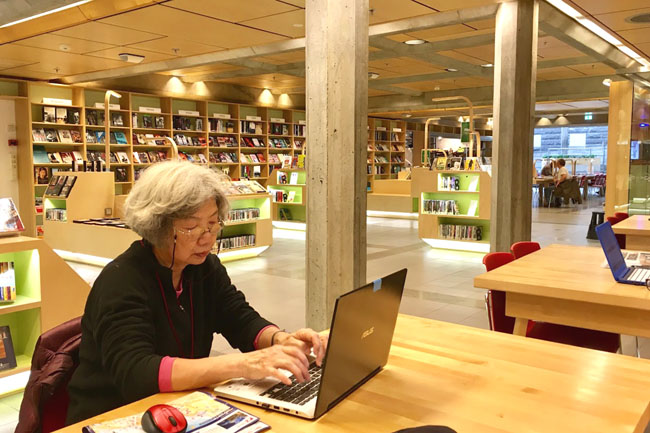 Public library - modern, bright, and with free WIFI.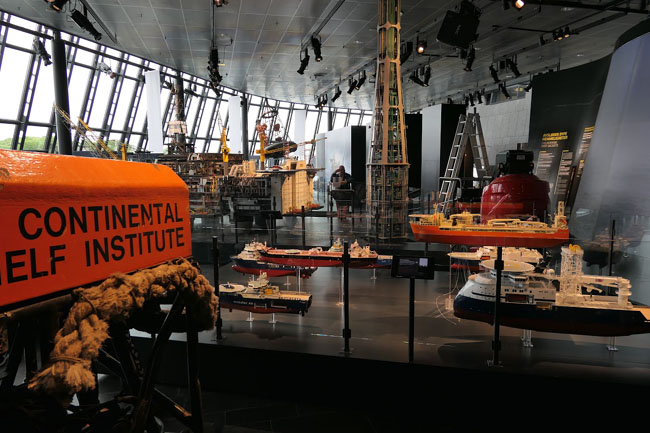 Display inside the Norwegian Petroleum Museum.


Model of an oil rig.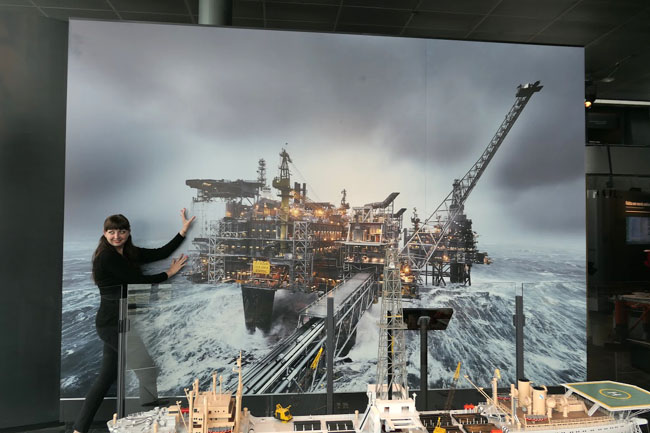 A huge picture depicting a rig in the North Sea weathering a storm.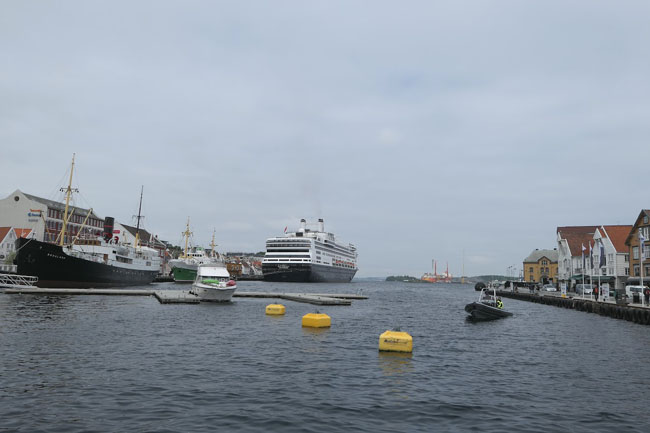 Our big ship docked at the pier.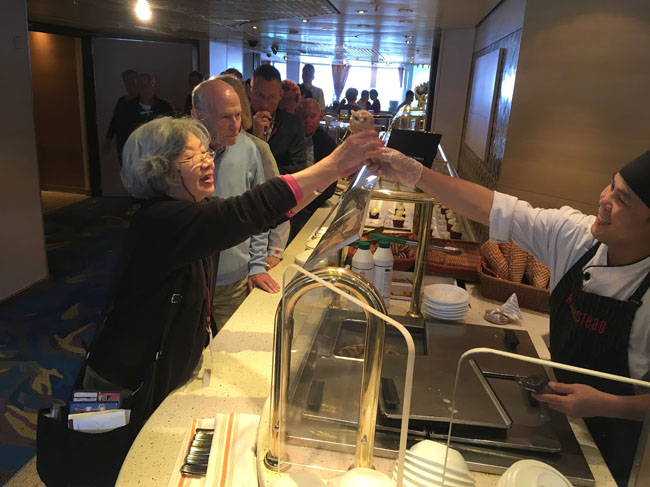 Back on the ship, this was the popular ice cream station in the Lido buffet.
The waffle cone was better than the 3 basic flavors of ice cream available.
So MC stopped by often to ask for "half scoop of ice cream" in a cone.