5/30/2017, CruiseDay 4, Flåm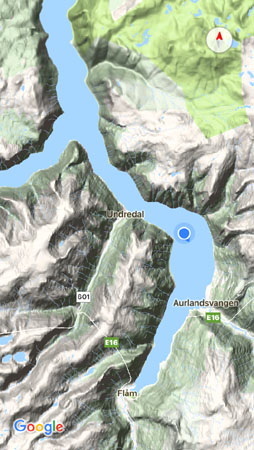 Flåm is located at the dead end of a narrow branch of Sognefjord.
The screen shot was taking at 5:30am when our ship was on its way toward Flåm.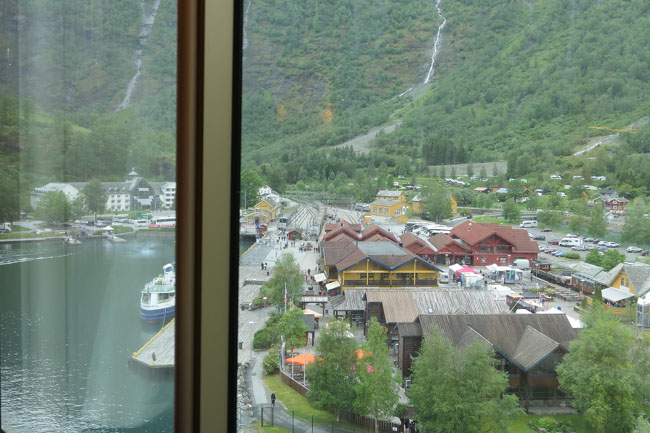 It rained all day in Flåm.
Through our ship's window we could see a hotel, shops and train tracks.
The TI is inside Flåm's train station, therefore it could not be far from the train tracks.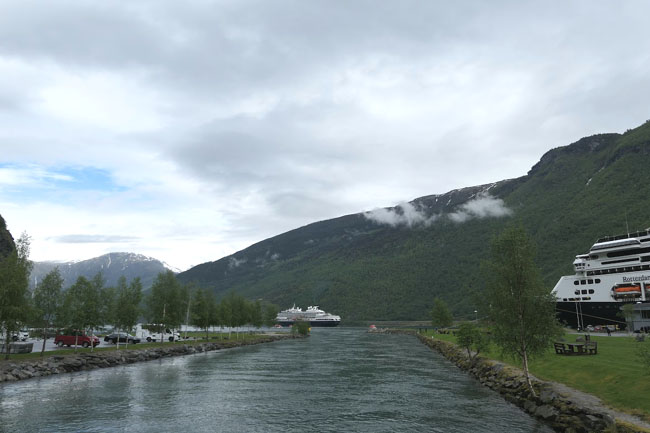 There were 3 cruise ships calling on Flåm.
Since we were the first ship arrived, we got to use the dock space.
The other two ships had to tender their guests.
The ship in the center is Holland America's Prinsendam(835 PAX), smaller than our ship.
Our ship, the Rotterdam, is partially seen to the right of the photo.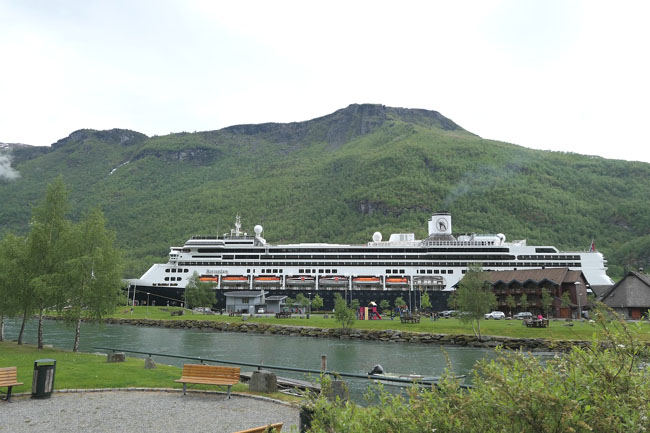 Our ship, the Rotterdam, capacity 1316 PAX.
It really dwarfed Flåm's pier, didn't it?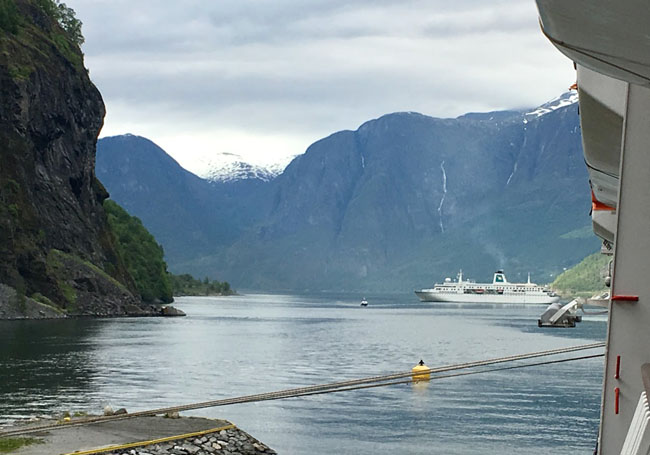 This was the 3rd ship visiting on that day.
We could not tell what the cruise ship's name was.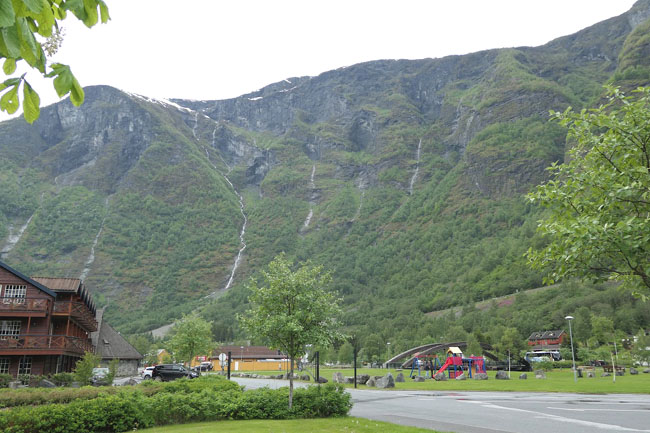 Flåm, high mountains and deep fjord.
There was a camp site and a playground near the pier.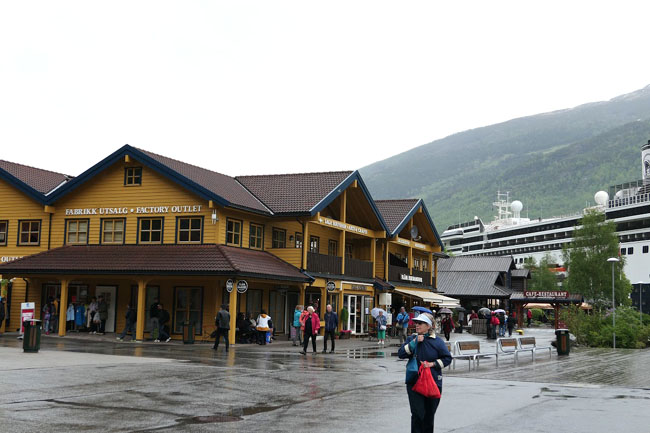 Shops in Flåm.
Restaurants, fast-food stalls, bakeries, souvenir shops etc.
Our ship is to the right, in the background of the photo.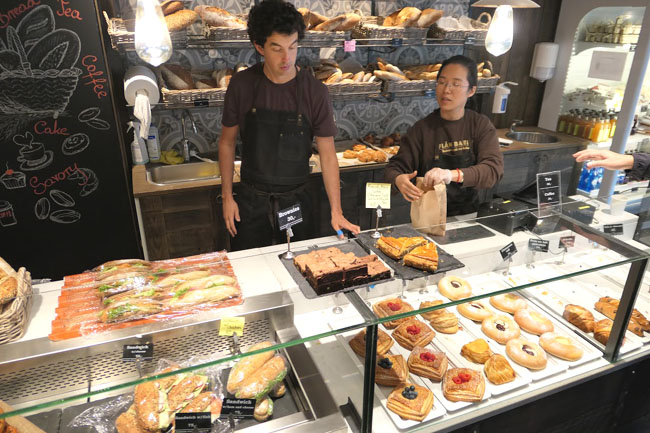 A bakery in Flåm.
With travelers coming by train and leaving in a ferry (or vise versa), they all needed to buy lunch.
We have noticed that many food stalls/stores have one Chinese-speaking employee,
to serve tourists who speak Chinese but not much English.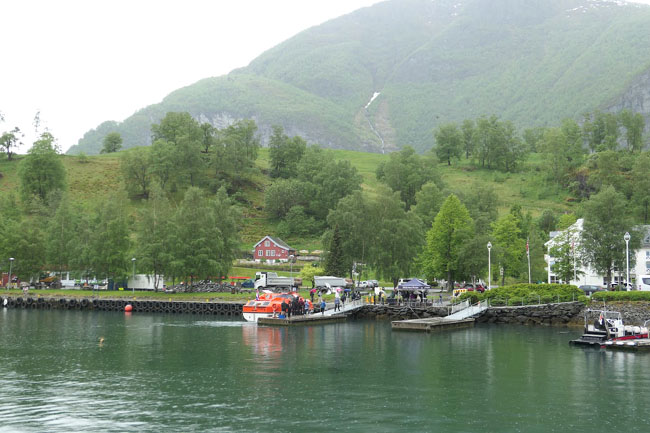 The orange tender boat was for guests from one of the tendered ships.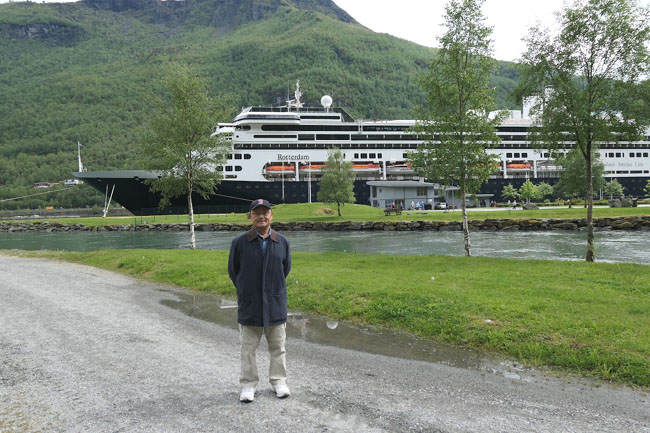 VT, in front of the Rotterdam.


We went to this "Crows Nest" lounge on Deck 9 at 7pm to watch the sail-away.
But all the seats were taken, so we went outside to the open deck, braving the cold wind.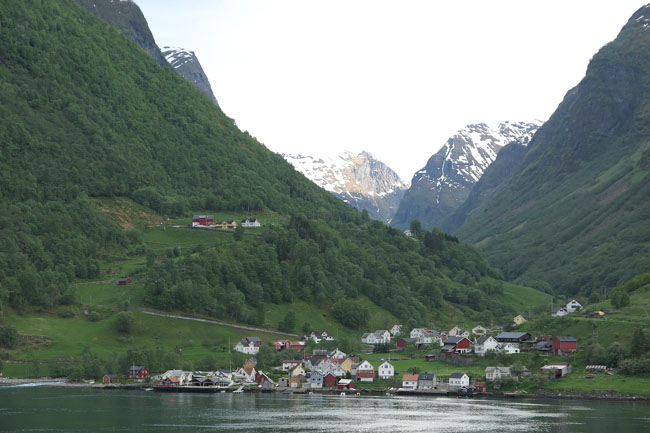 Sail-away cruising the Sognefjord.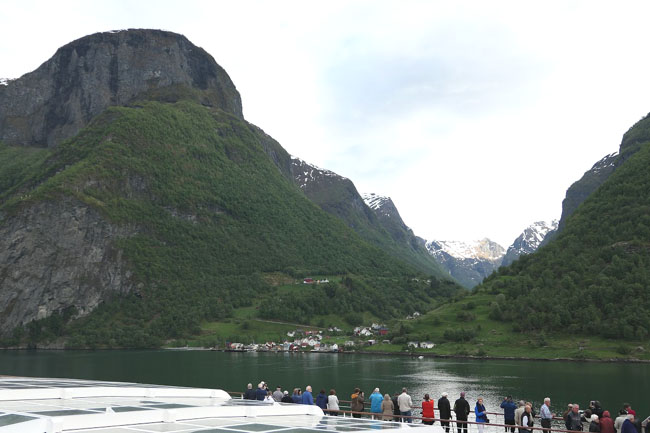 Sail-away cruising the fjord.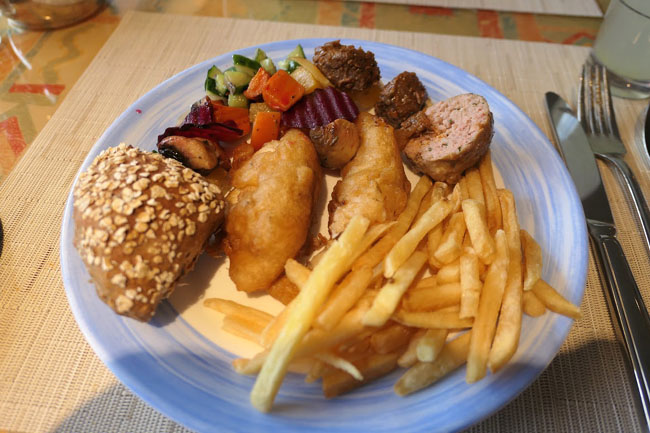 "Baltic" dinner theme at the Lido buffet.
Shrimp salad, Apple salad, Beef Stew, Fried fish fillet, Swedish meat balls etc, they were all good.