5/31/2017, CruiseDay 5, Ålesund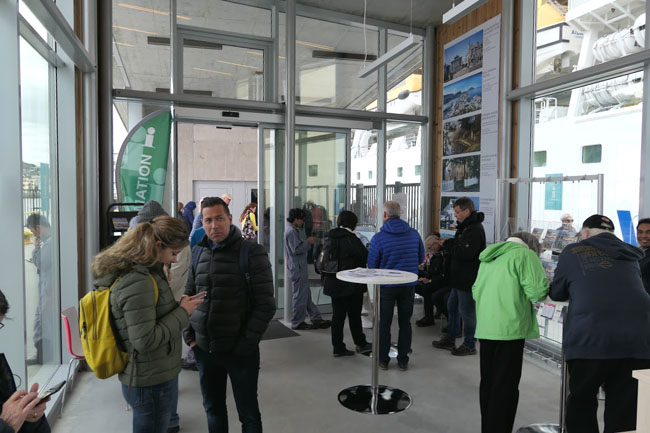 Ålesund's TI (Tourist Information) office, free WIFI but very crowded this morning.
We quickly downloaded the city map to our iPhone, checked email, then left.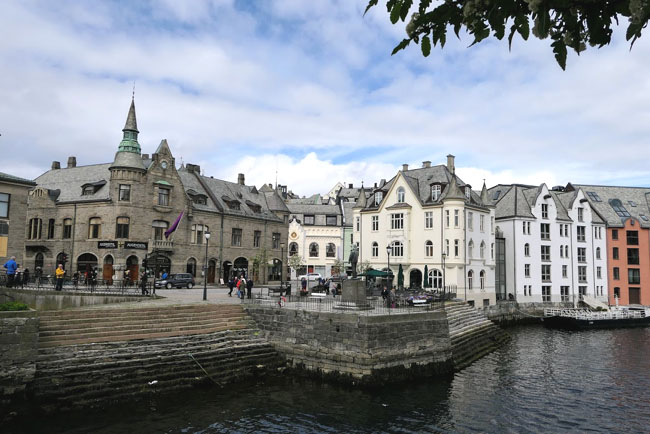 The building on the left with a pointed tower is the Jugendstil centre (Art Nouveau centre).
It was about 300 meters walk from the cruise terminal.
The building used to be a pharmarcy store, now it is a museum telling the story
of how the city rebuit itself after the 1904 fire.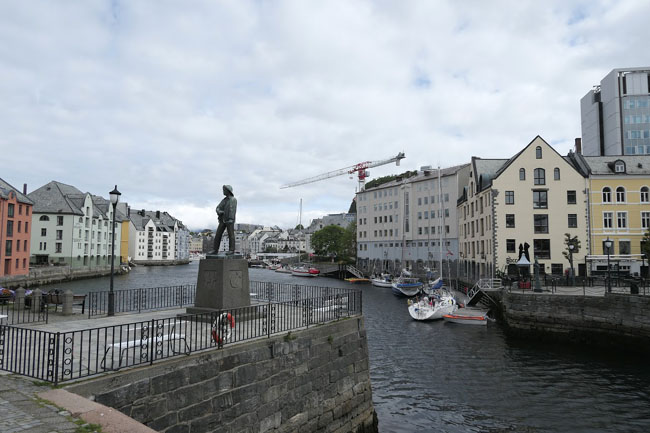 A fishermen's statue?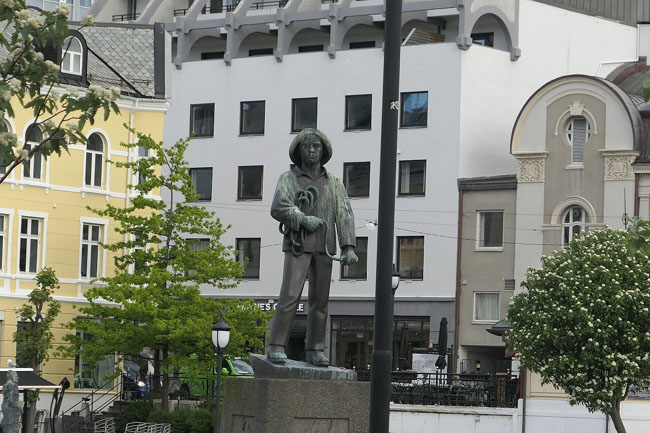 Close-up of the statue.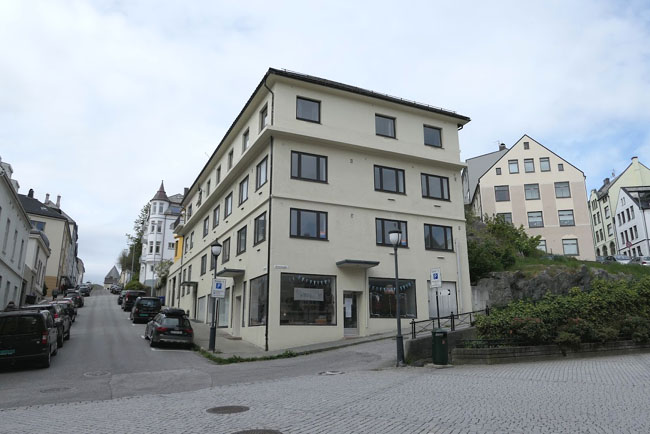 A part of the old town, we were on our way to the old light house.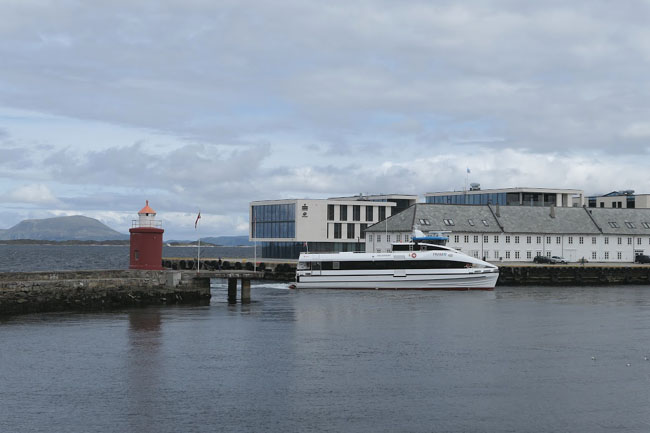 The old light house.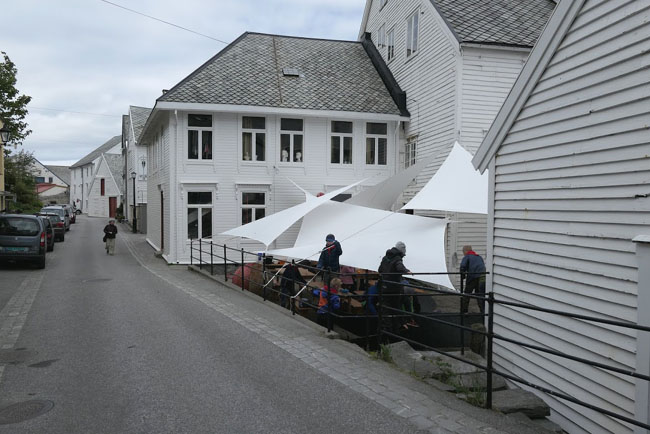 We were looking for the "Fisheries Museum" in the old town.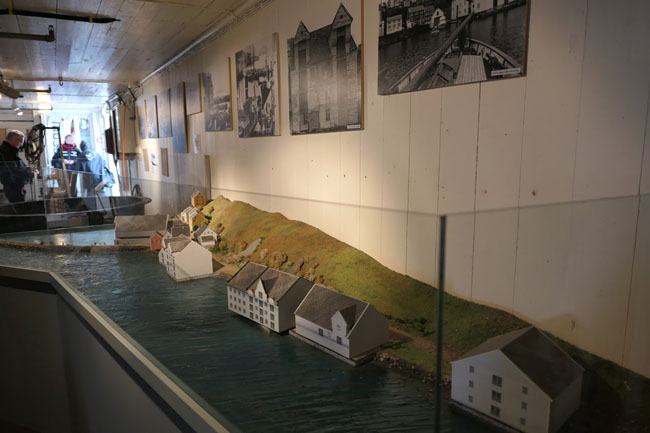 The Fisheries Museum was closed today.
But an electrician was working on something, so the door was not shut.
We went in to take a quick look anyway since we were in town for only today.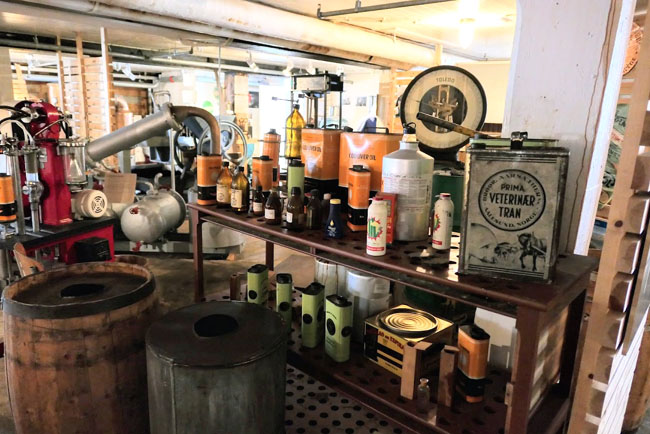 Fisheries Museum.


Fisheries Museum.
A display showing women workers preparing klippfisk.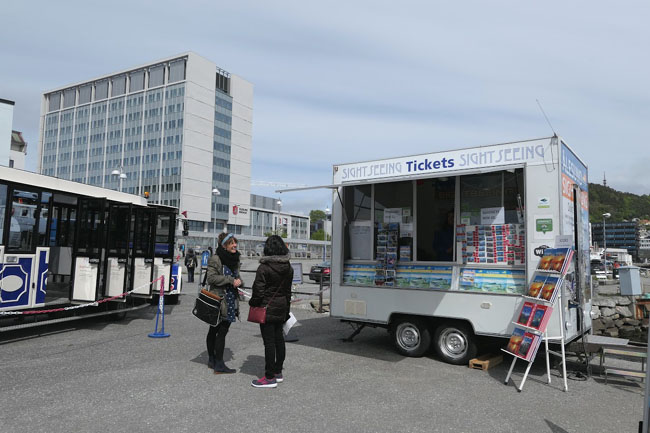 Good, there was no queue at the tourist "city train" in the afternoon.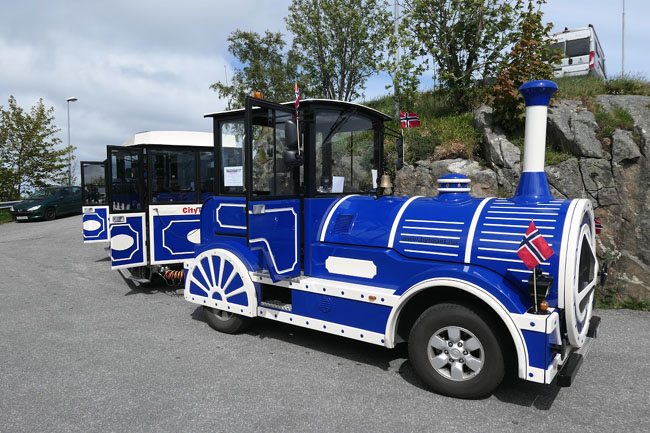 The little train even had free WIFI.
We stopped for 15 minutes at the Fjellstua restaurant on top of Mount Aksla.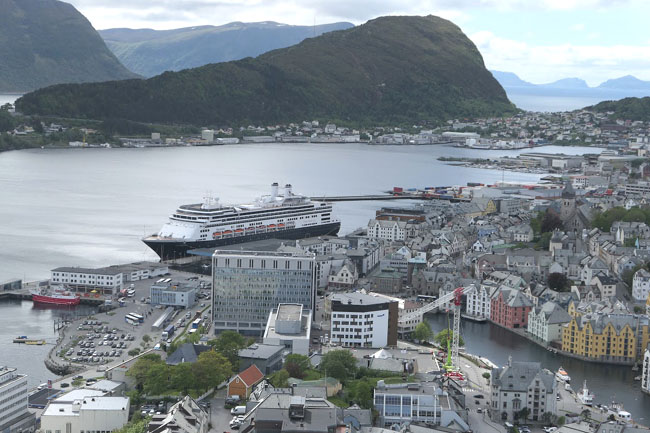 View toward the cruise terminal from the top of Mount Aksla.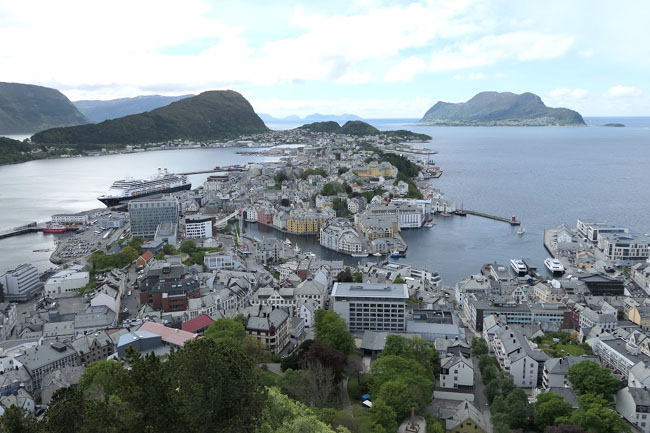 This is an often-seen picture of Ålesund from the top of Mount Aksla.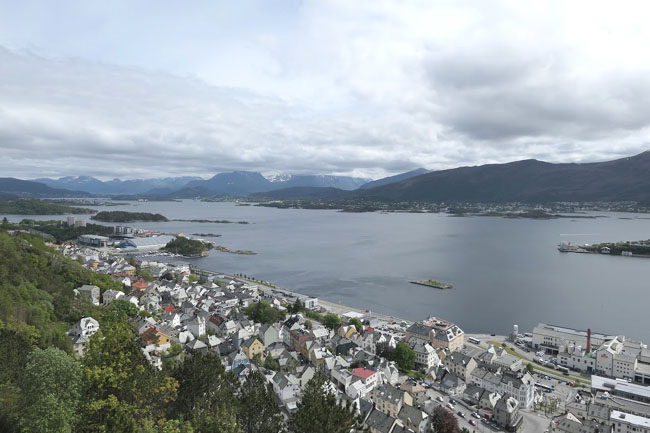 SE view of Ålesund from Mount Aksla..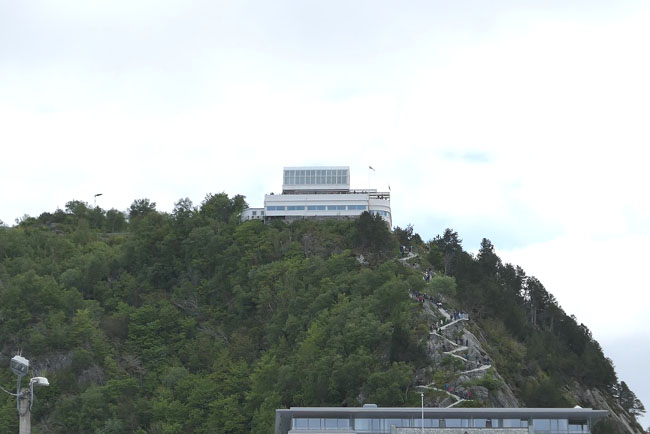 The white building is the Fjellstua restaurant.
You may also take 418 steps on the zig-zag stairs to walk up there.