6/1/2017, CruiseDay 6, Trondheim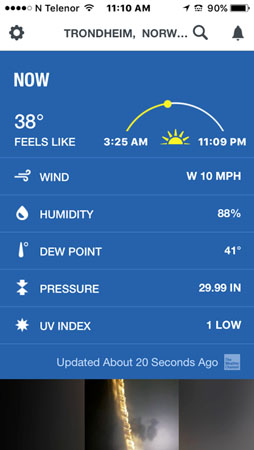 Screen shot of the Weather Channel app on our iPhone.
At 11:10am, Trondheim felt like 38F.
Also, notice that sunrise was at 3:25 AM and sunset at 11:09 PM.
As we continued cruising north, sunrise would become earlier and sunset become later,
eventually sunrise and sunset would be at the same time!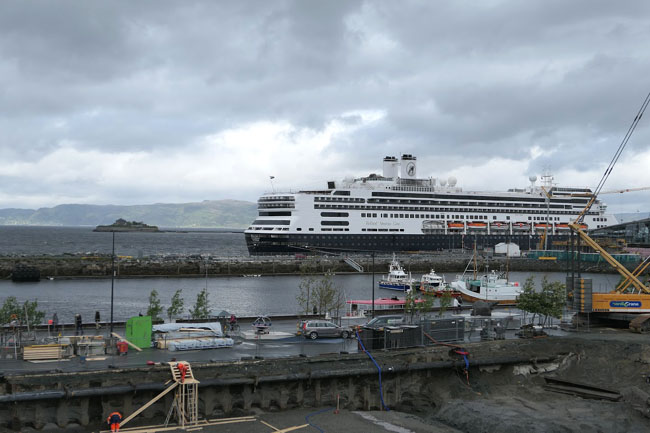 Our ship, The Rotterdam, berthed in Trondheim.
Dark clouds looming in the sky.


It was raining and very windy as we walked 15-min from the harbor to city center,
crossing a railroad station and this river.


The city library.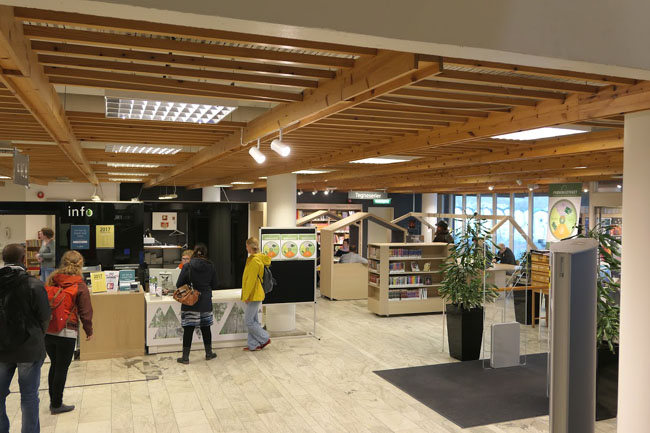 The city library.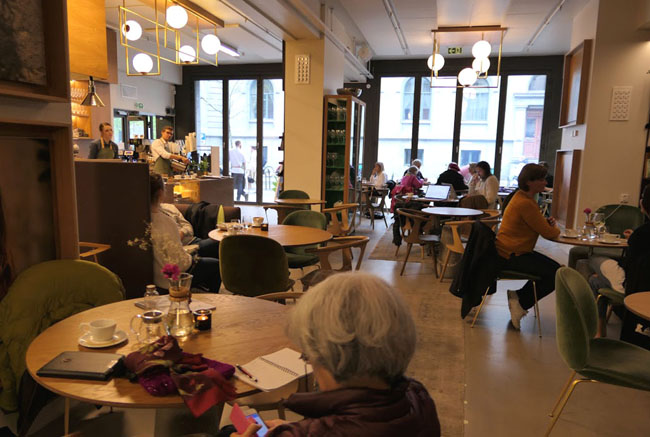 The coffee shop connected to the city library.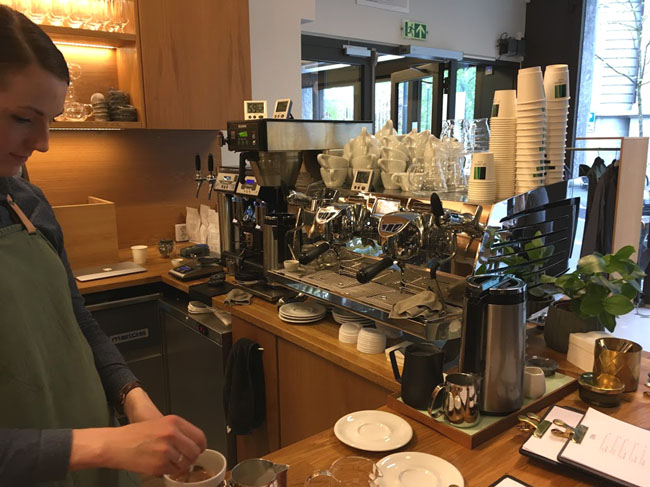 The bartender had many fancy gadget to make an excellent cup of coffee.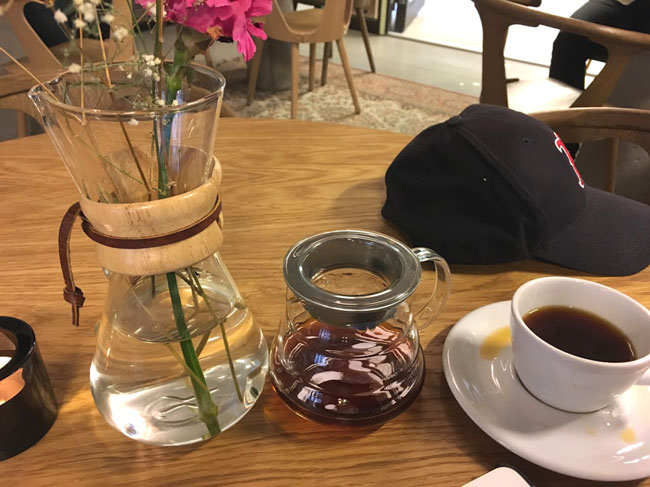 VT's coffee came in a pot, therefore it was more than a cup.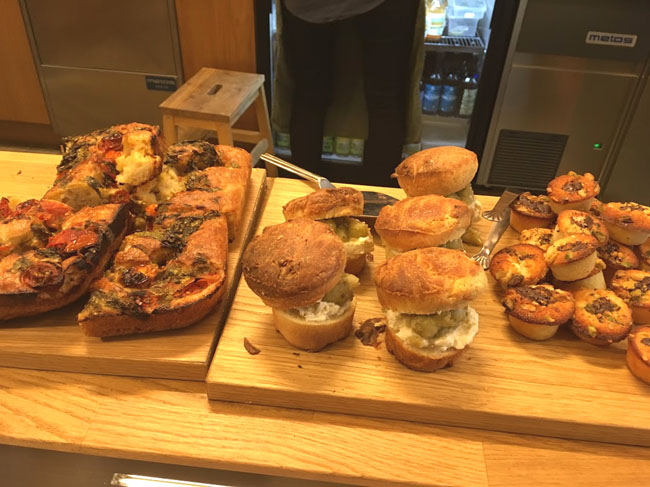 Some of the pastries offered at the coffee shop.