6/2/2017, CruiseDay 7, Sea day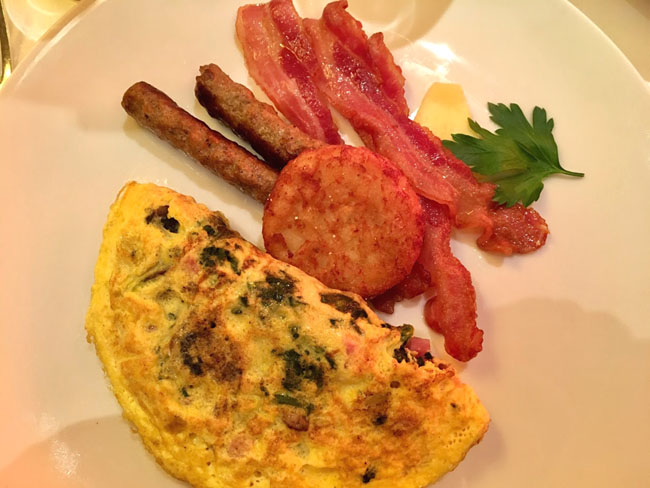 VT's breakfast at the MDR.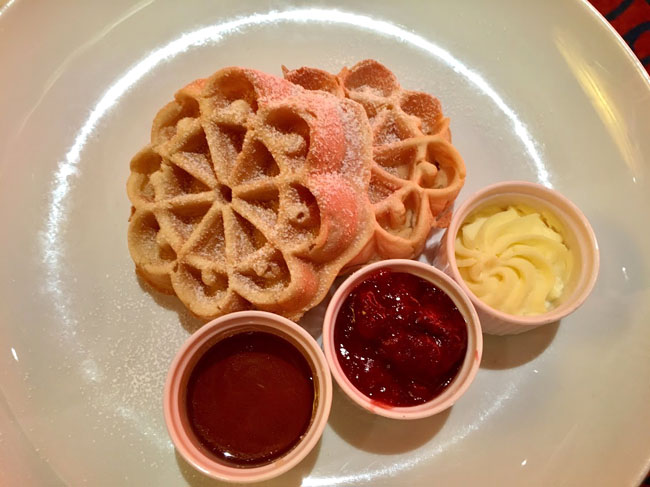 We were too busy eating, so did not take a picture of MC's Asian Breakfast.
This was the Belgium Waffle we shared.


At 4pm we attended a Destination Talk presented by the Destination guide Claudia.
She offered tips on what to see and do for the next few ports of call.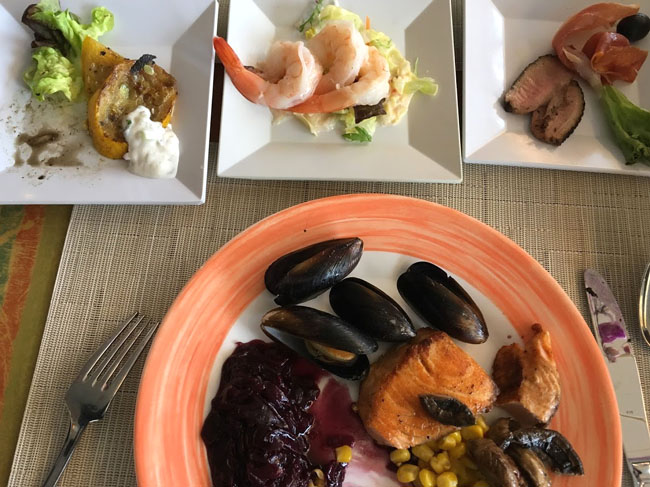 Part of our dinner at the Lido buffet.
We shared a few appetizers: Grilled squash, Shrimp salad, duck breast with prosciutto.
VT's main plate had mussel, grilled salmon, beets etc.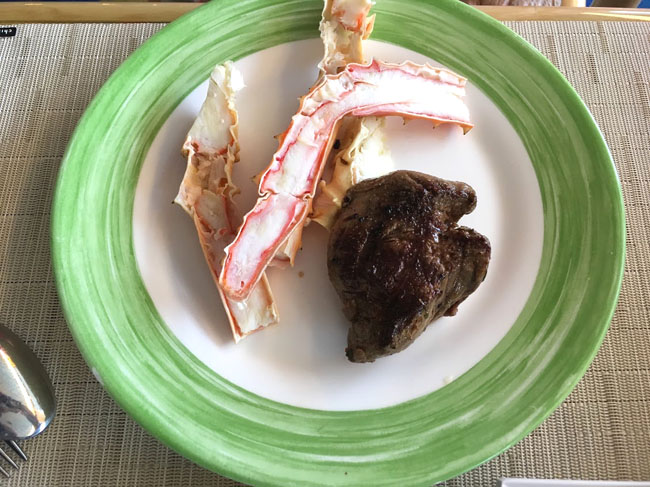 MC's main plate had King Crab Legs and a small piece of Fillet Mignon.
The crab legs were very good.