5/21/2017, Day 3, Cochem (Mosel)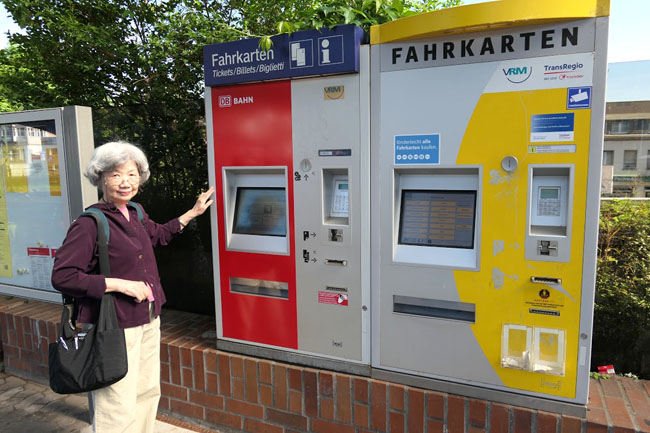 These were the two types of Deutsch Bahn train ticket machines.
Many smaller stations are without manned ticket counters.
The Red/Gray/Blue one on the left is newer, which accepted our BofA credit card without asking for a pin.
The yellow/white one on the right is an older machine, which asked for a 4-digit pin but rejected our credit card.
If credit card does not work, one may use small cash note and coins to purchase tickets instead.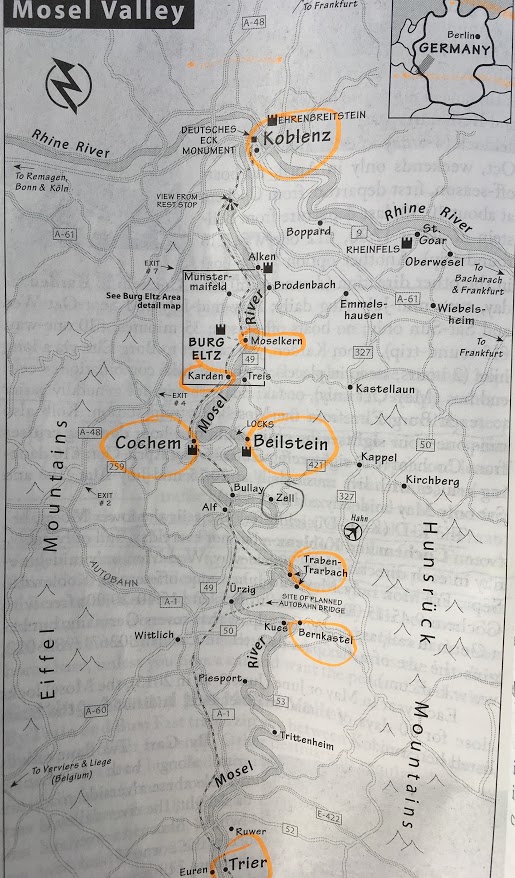 Mosel Valley map from Rick's Germany guidebook.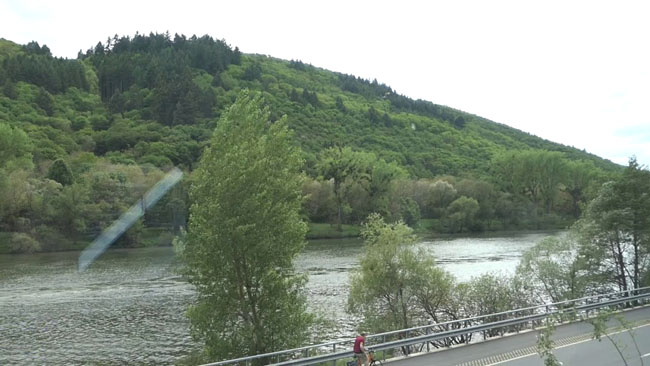 Mosel river scenery outside the train window.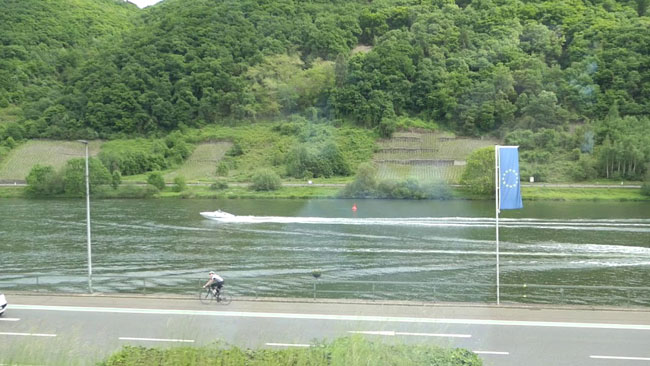 The river is quite narrow.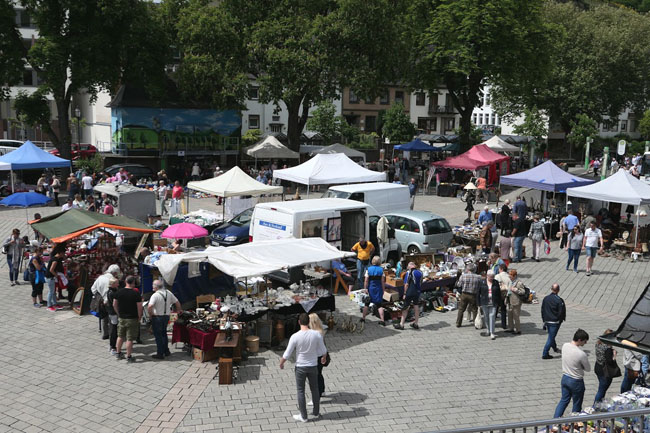 This was a Sunday, there was an antique market in front of the TI office building.
However, the TI office itself was not open on Sunday.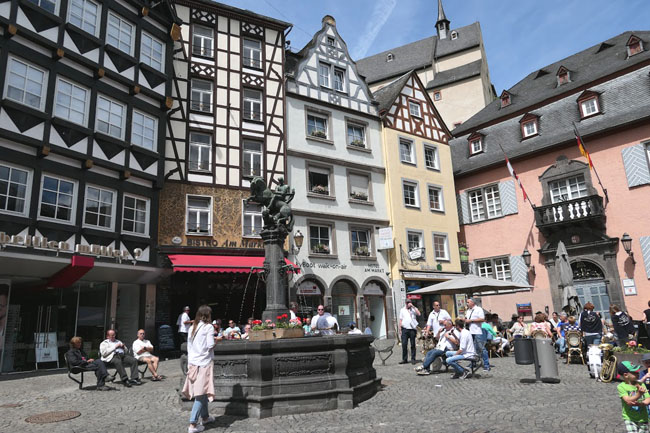 Cochem's main square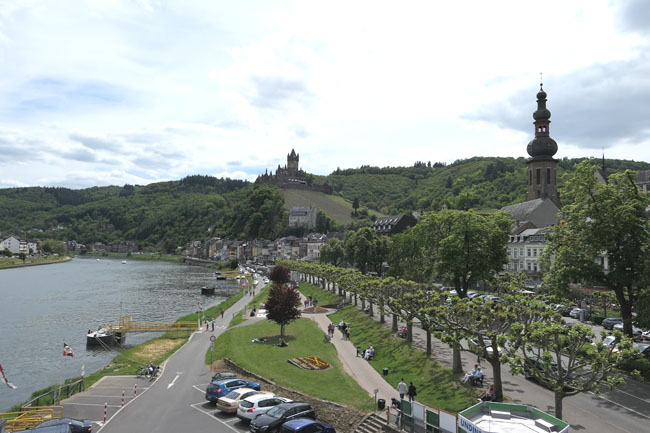 Cochem's river-front promenade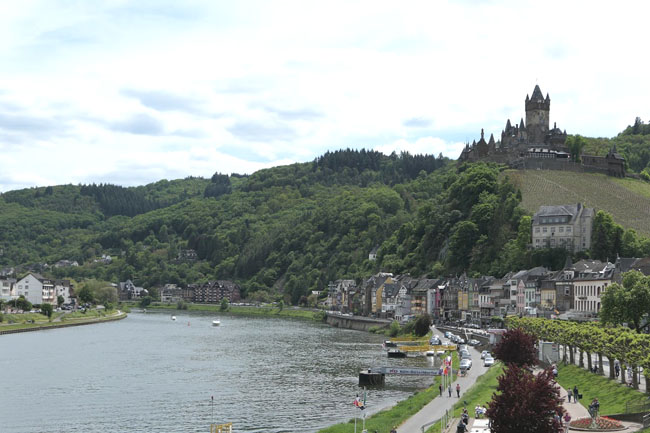 Cochem Castle on top of the hill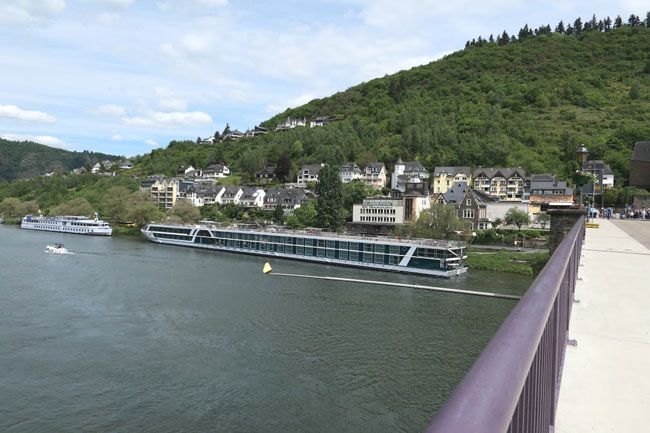 A long river cruise ship which looked out of place on the small Mosel river.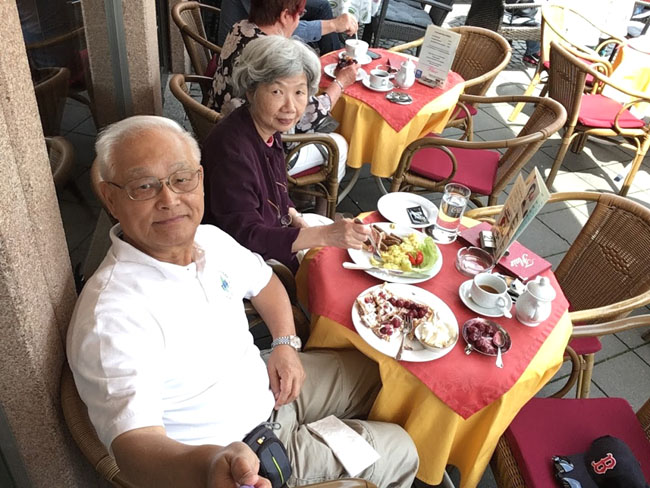 Lunch at a restaurant by the river promenade.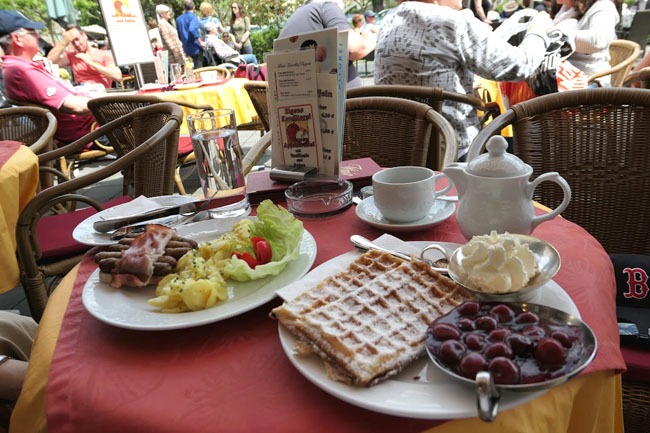 The restaurant was more like a cafe/bakery, although they also served some simple lunch items.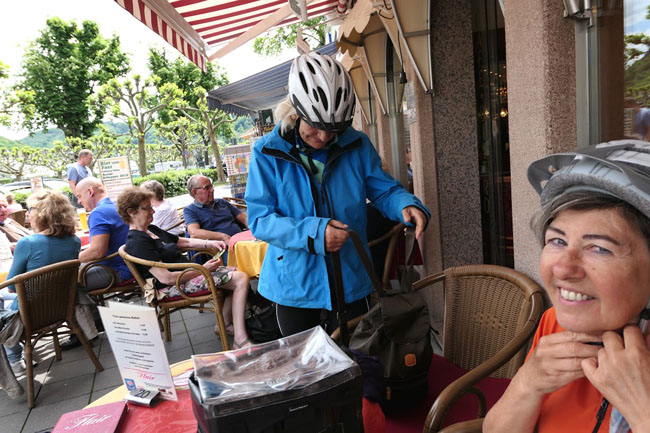 Two bicyclists came to sit next to us, one was from USA the other from France.

From the restaurant we could see a K-D's Mosel River boat coming and going.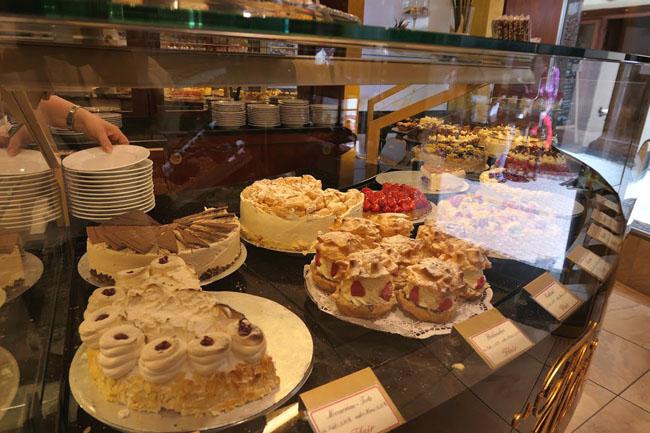 Baked goods displayed inside the restaurant.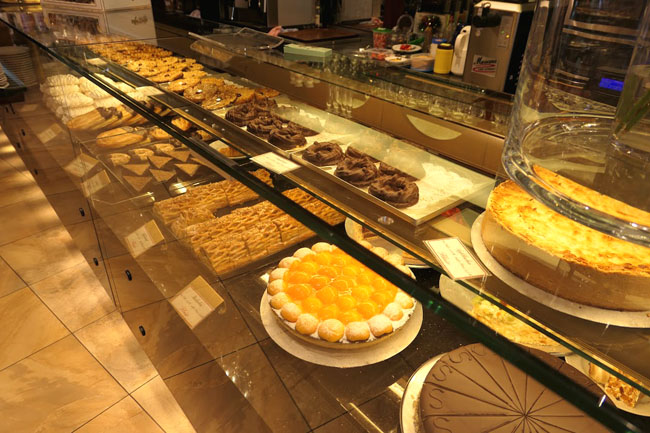 Most customers came here to order a piece of cake and a cup of coffee.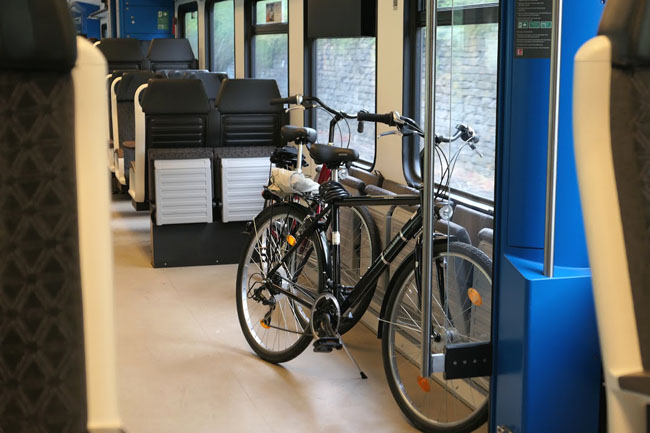 You may ride bike for part of the way, and then take bike on the train the rest of the way.