5/23/2017, Day 5, Cologne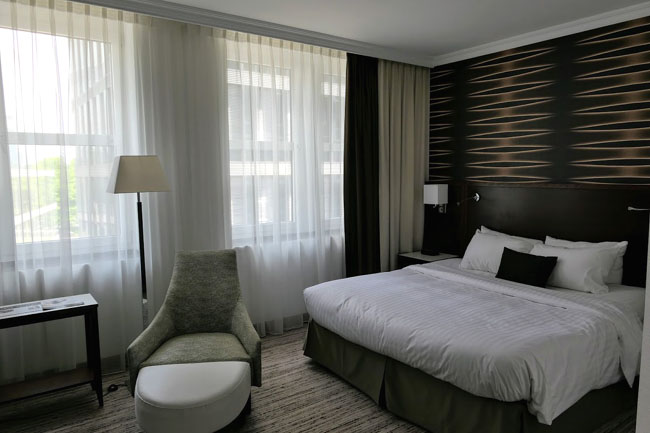 Our room at the Cologne Marriott Hotel.
Spacious, controlled temperature, and very quiet, we loved it.

Ice-cold beverages and a basket of fruits were waiting for us in the room.
Thanks to Vincent for being a long time member of Marriott.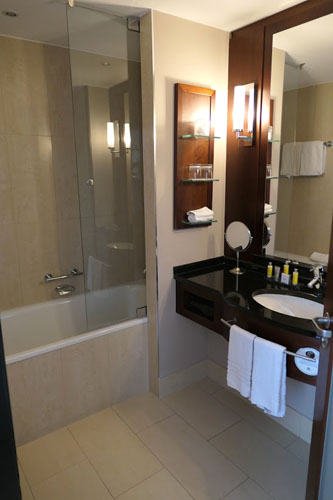 Loved to have a bathroom with adequate counter-top space for a change.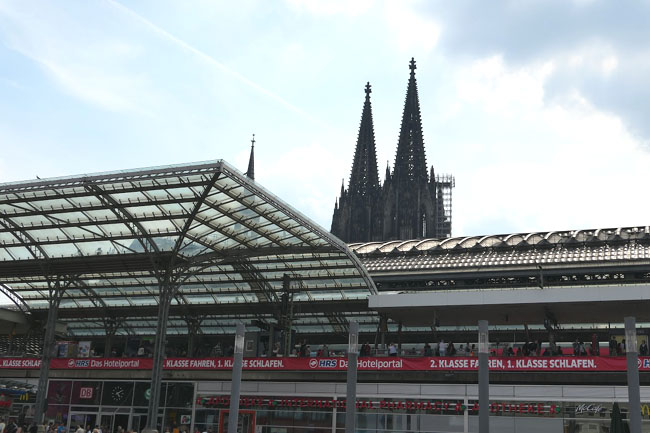 The spires of the Cathedral can be seen above the roof-line of the train station.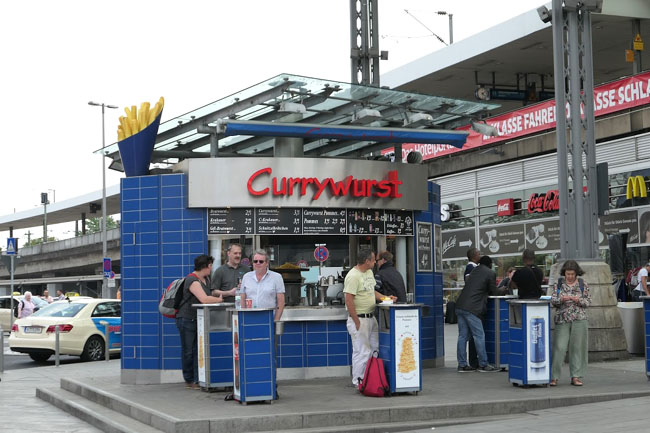 A currywurst stand stood outside the northern entrance of the Cologne station.
It reminded us of Berlin.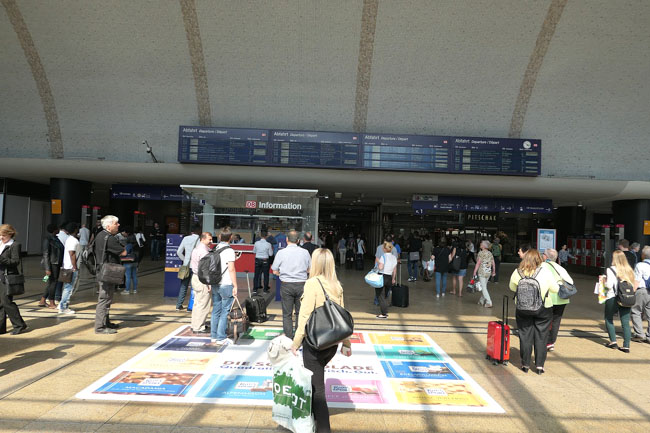 One of the entrances of the huge Cologne train station.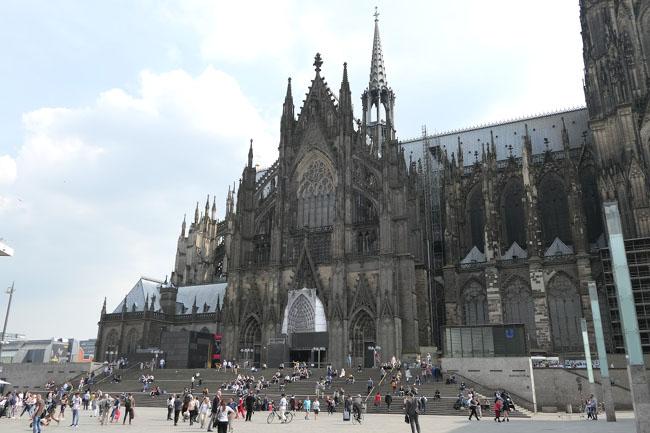 The north side of the Cathedral, this is not the side where the tall spires are.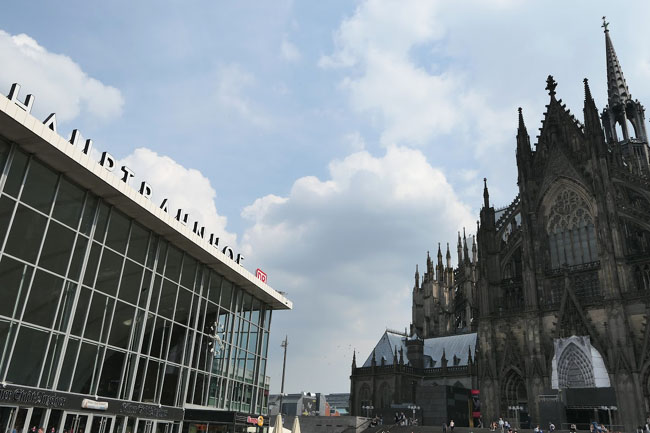 The north side of the Cathedral, which faces the train station complex.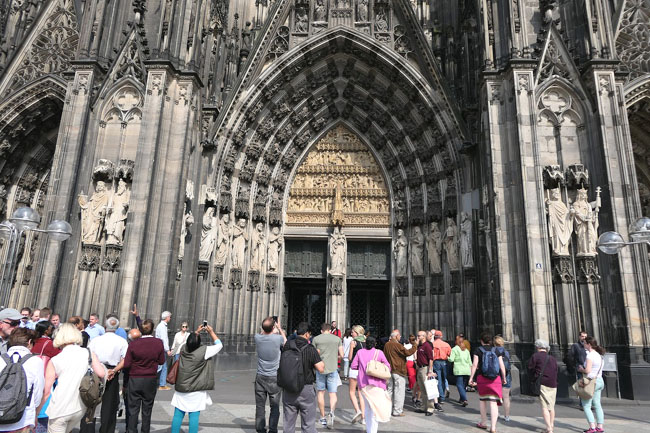 The west side of the Cathedral (also the main entrance) is where the two tall spires are.
But our camera could not take in the tall spires, for which you'll have to see photos from its Wikipedia page.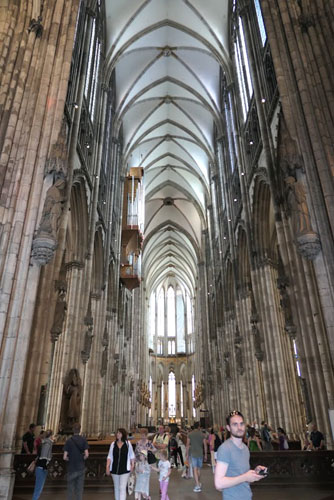 The tall nave of the Cathedral.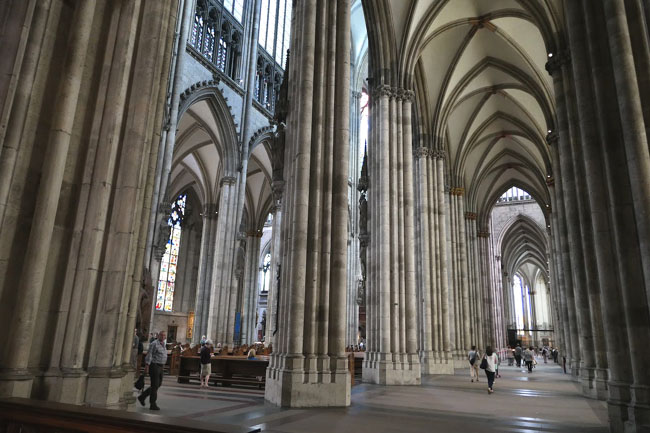 Another angle of the interior of the Cathedral.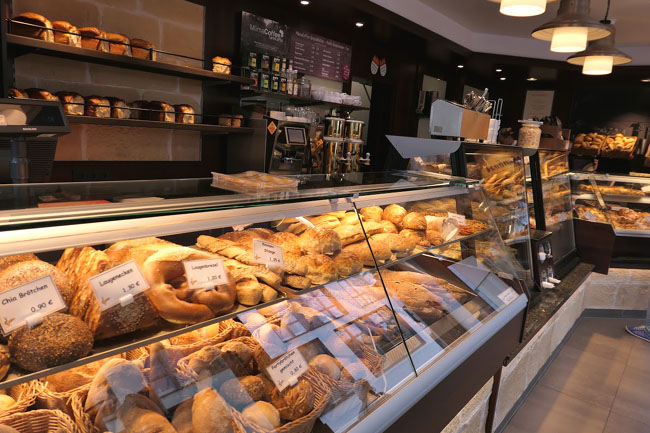 On the street back to our hotel, we passed by this bakery.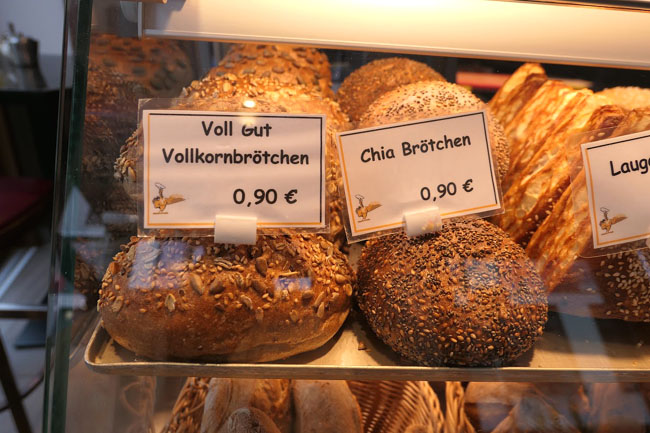 They all looked very crusty.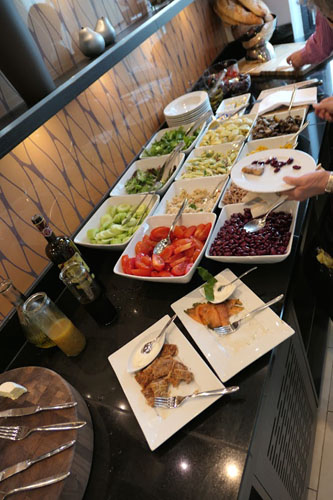 Dinner at Marriott's Lounge.
There were many tasty items from the salad and cheese and cold-cut spread.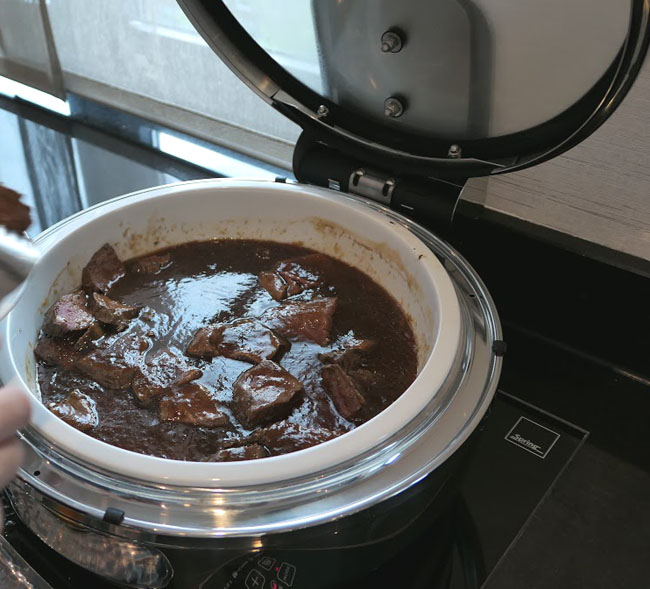 And then there were two hot items.
One of them was this stewed beef, ...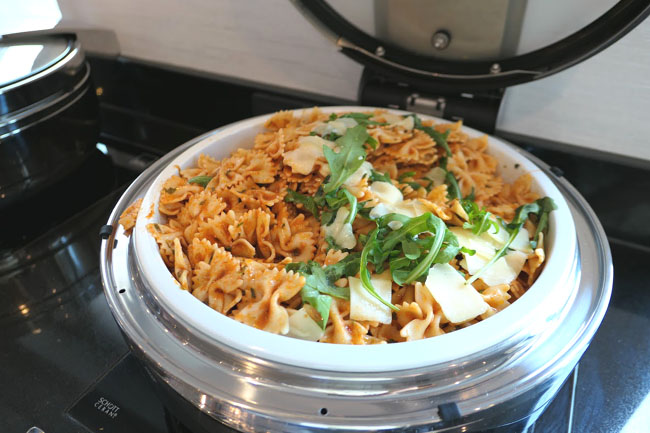 ... the other was this pasta.
They were all very good.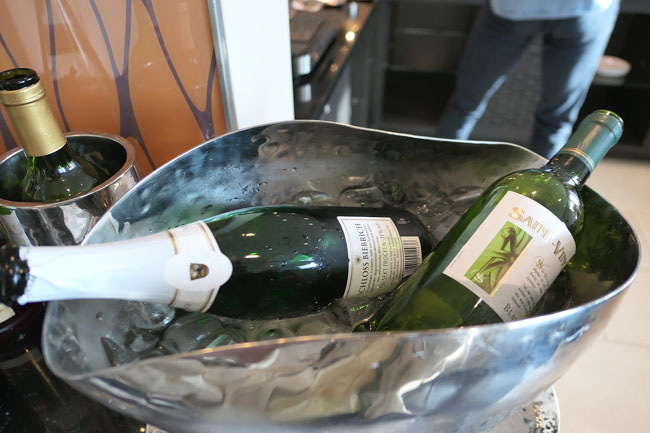 Help-yourself wine.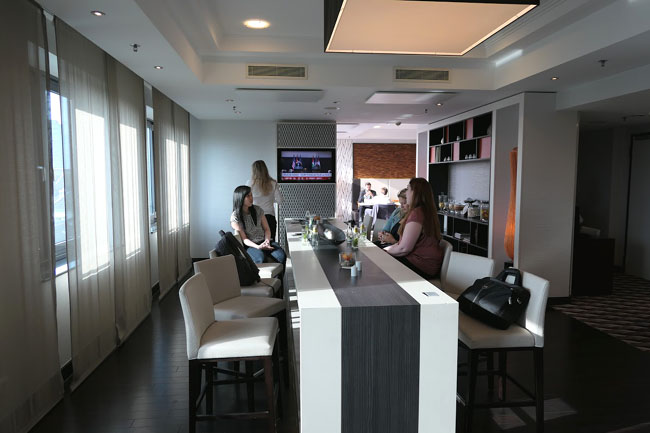 Part of the seating area.
At the end of this room there was a bigger room with many smaller tables.
In summary, we were very happy that we purchased the Lounge pass.