5/24/2017, Day 6, Bonn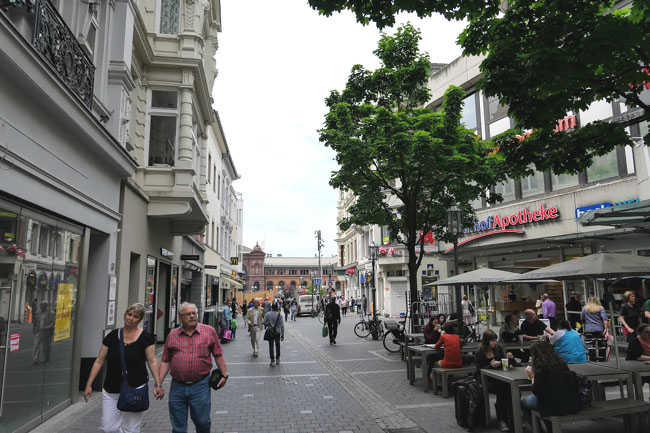 The pedestrian street in front of the Bonn train station.
The building at the head of the street is the train station.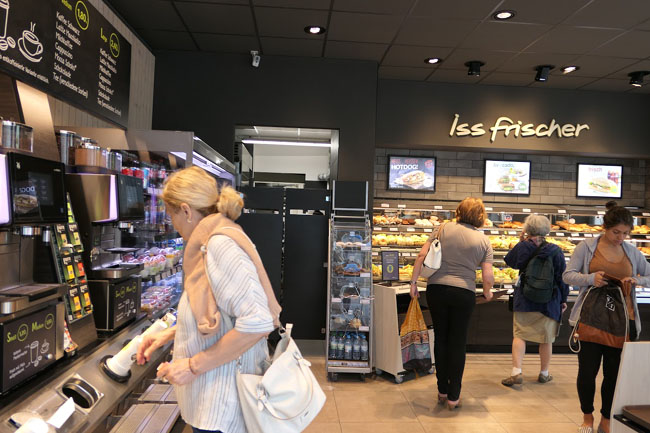 Several bakery/coffee shops lining the delightful street.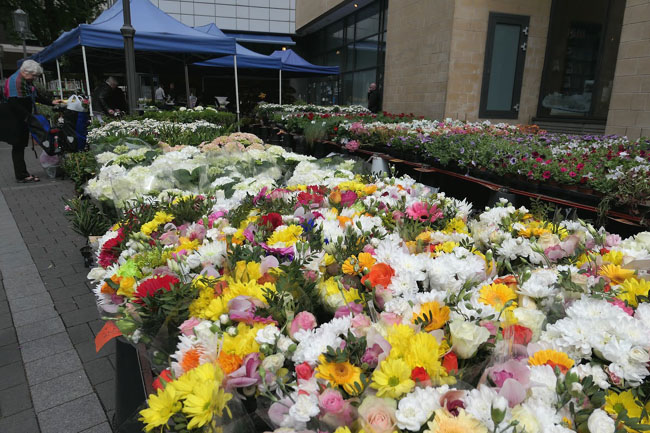 A flower shop along the way.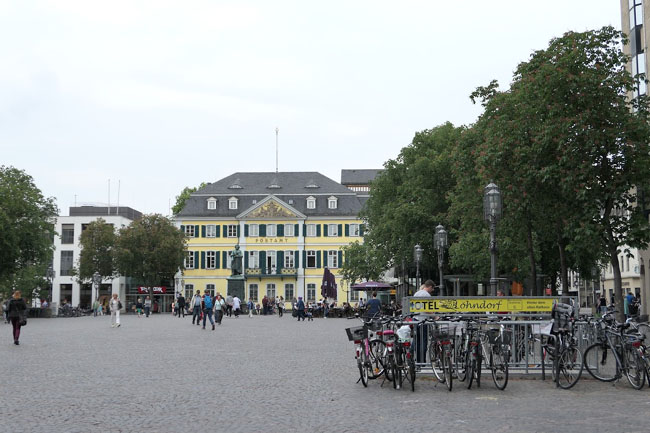 The Münsterplatz (Minster Square).
A Roman Catholic Church, Bonn Minster, is located at this square (but not in the photo).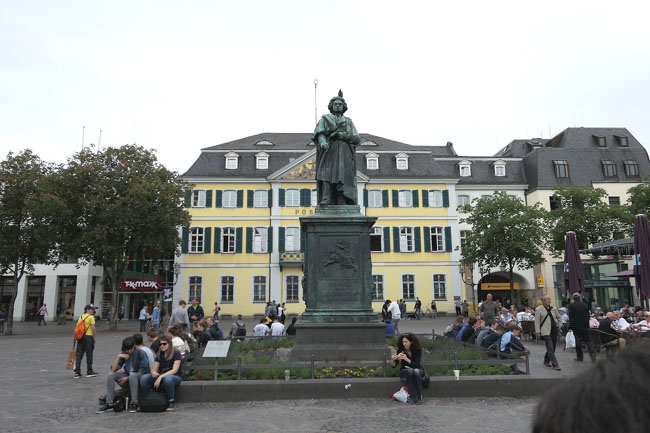 The Beethoven Monument in Münsterplatz.
The bird on his head was a real bird.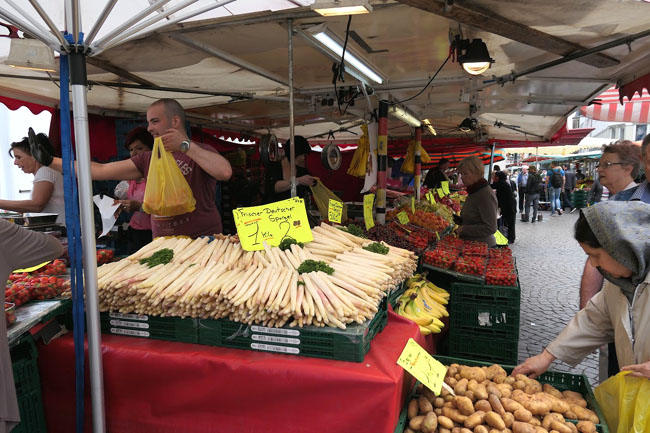 Continue walking, we reached Bonn's delightful Market Square.
White asparagus at 1 Kilo for 2 Euro? (Roughly $1/pound.)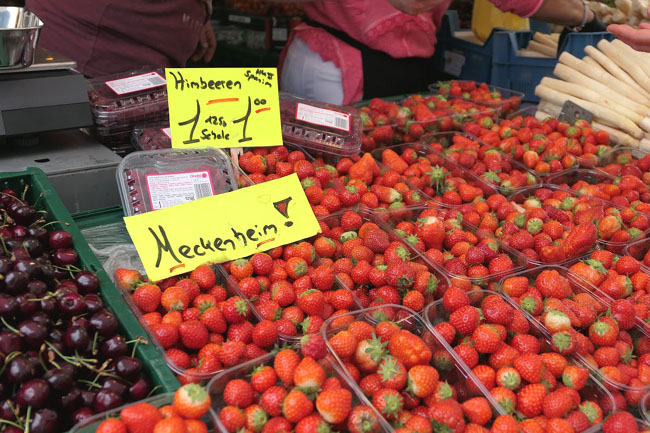 Strawberry at 1 Euro per box.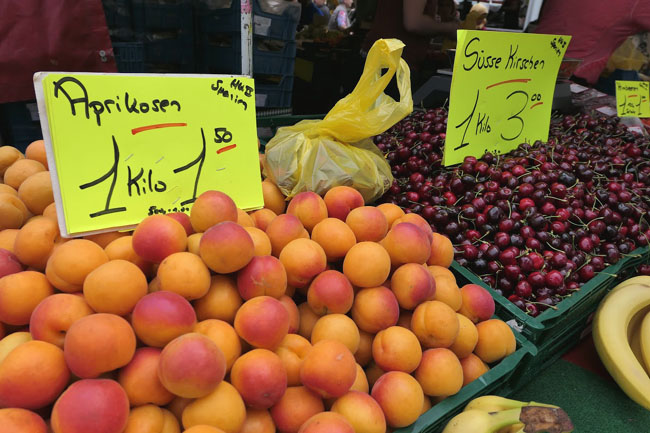 Cherry at 1 Kilo/3 Euro was about $1.50/pound.
Did not know seasonal fruits in Germany were so inexpensive.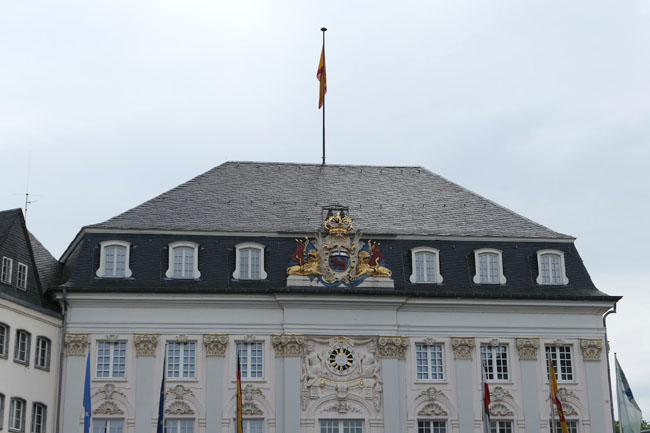 Bonn's baroque City Hall, located at the Market Square.
See this linked photo from the internet for the City Hall in its full majestic glory.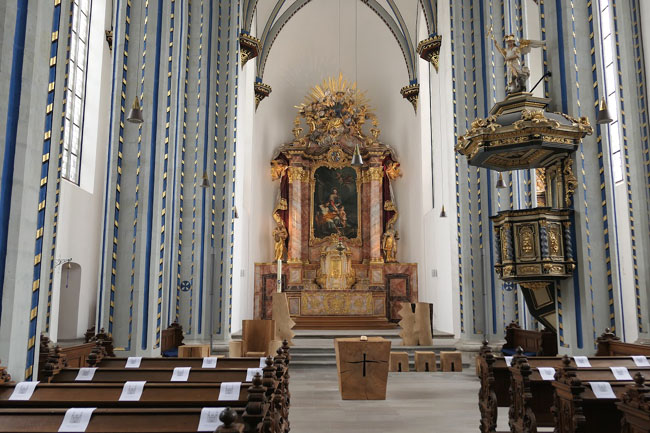 Continue walking toward Beethoven's house, we passed by a small church and heard organ playing,
so we went in to listen to the organ music.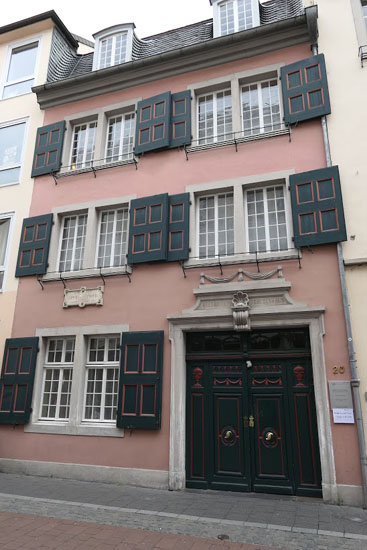 We reached the address we were looking for: Bonngasse 20.
If it does not look familiar, it is OK, because their apartment does look different.
This is the front part of the property, which used to be a restaurant before been acquired as part of the Museum.
Beethoven's family lived in the backside of the property, which is accessed through a courtyard.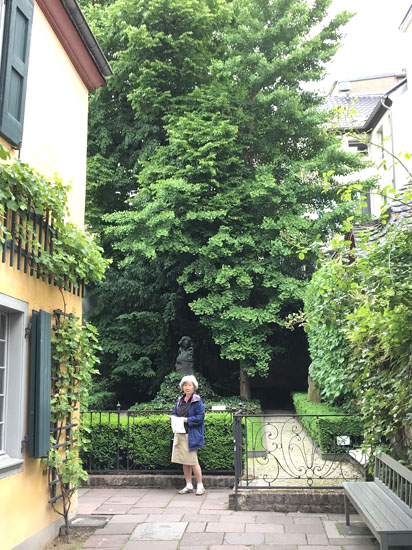 You have to walk through the front part of the property to come to this courtyard
to access Beethoven's house.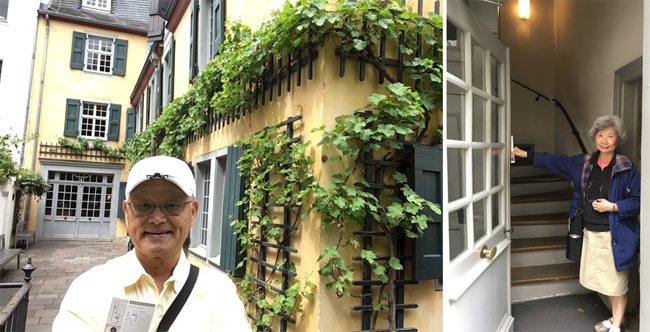 The stairs to the upstairs (no photos inside the house/museum).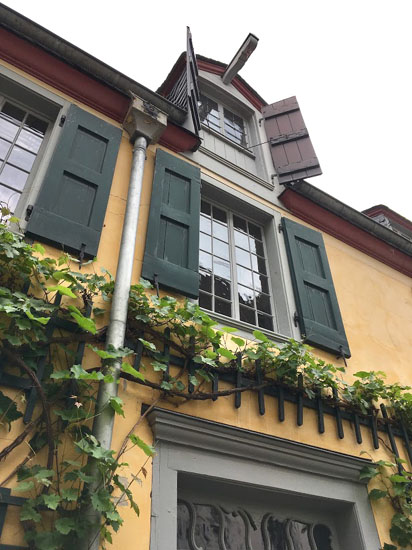 Beethoven's family occupied several rooms in the upstairs.


Free English-language tour every Wednesday at 2:30pm.
There were just the 6 of us for the tour.
Behind us through the arched opening of the wall were a digital studio and a film center.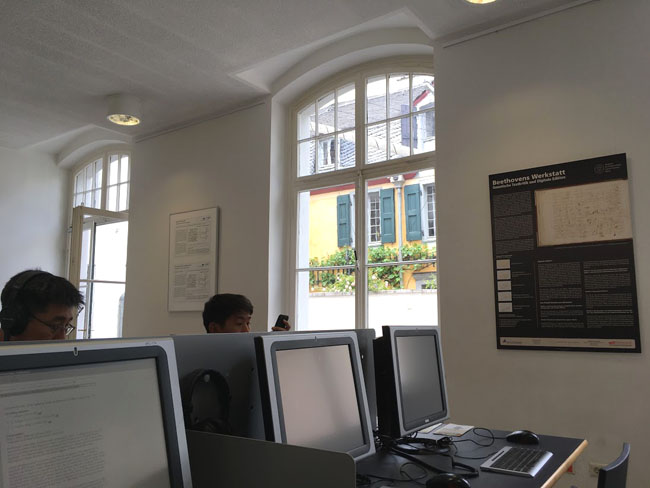 The digital studio
with individual computer, monitor, and headphone.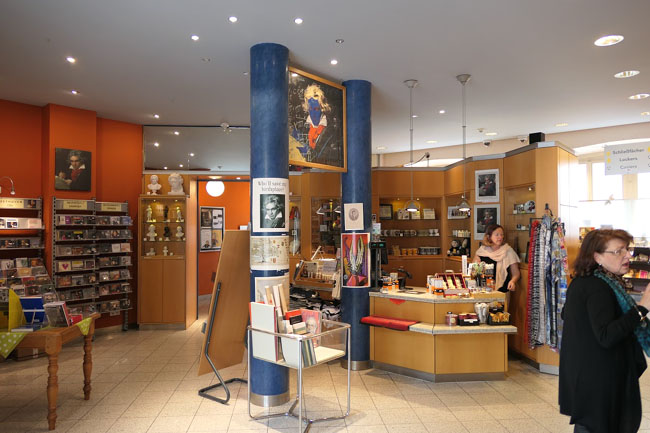 The museum's gift shop.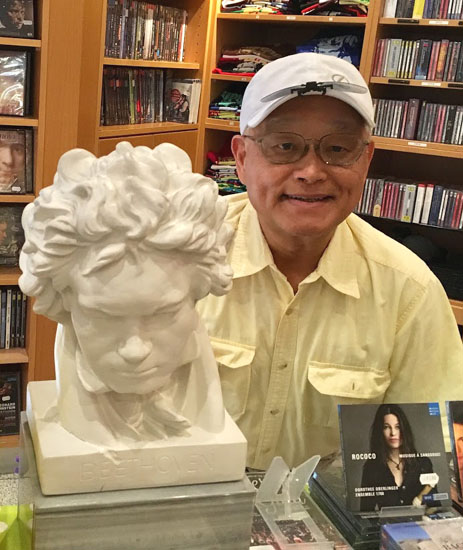 VT with a Beethoven head bust in the gift shop.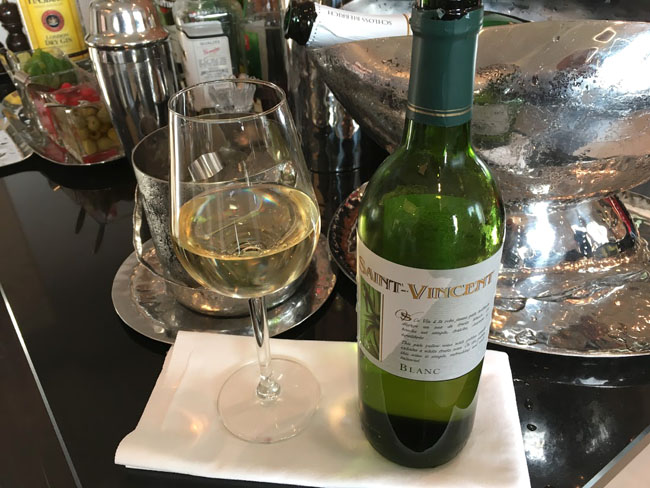 Back at Cologne's Marriott hotel,
we went to dinner at the Lounge and sampled some white wine which was pretty good.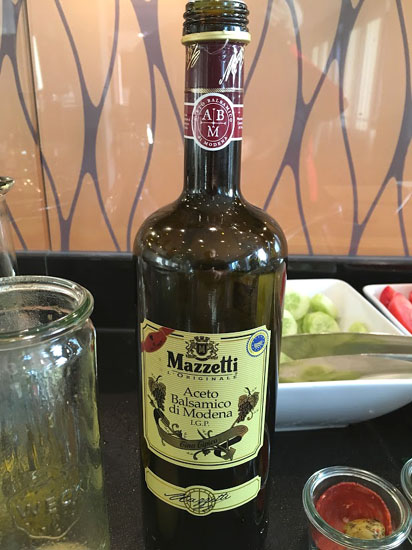 A Balsamic salad dressing from Modena Italy?
However, it was not as thick nor as sweet as the one we had in Oceania's Toscana restaurant.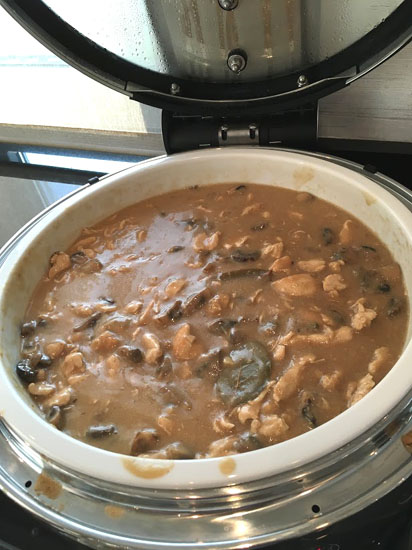 One of the hot items for this evening was chicken with mushroom.
Again, we enjoyed dinner at the Lounge.