5/26/2017, Day 8, Den Haag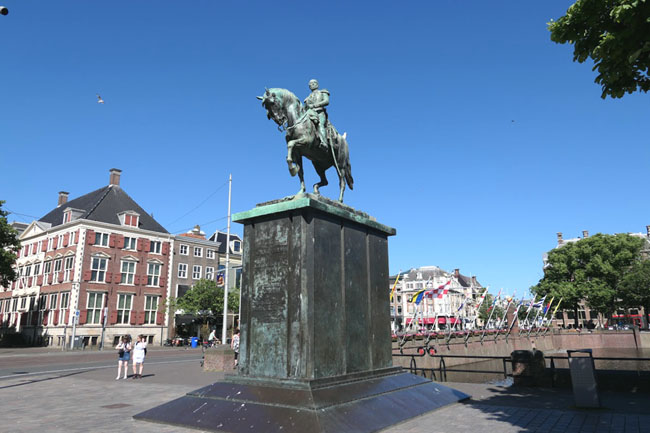 An equestrian statue stood outside of an entrance to the Binnenhof, the Dutch Parliament's inner courtyard.

Binnenhof.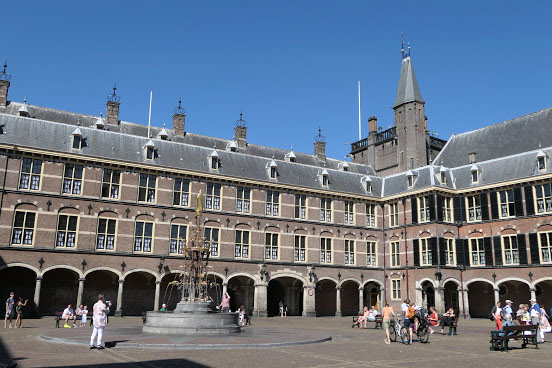 Binnenhof.
(Not shown in the photo were soldiers with rifles guarding the courtyard.)

A gate decorated with the coat of arms of Netherlands.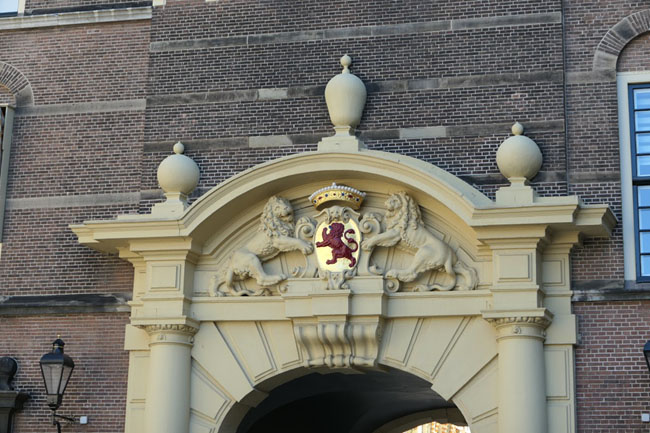 Coat of arms of the Kingdom of the Netherlands.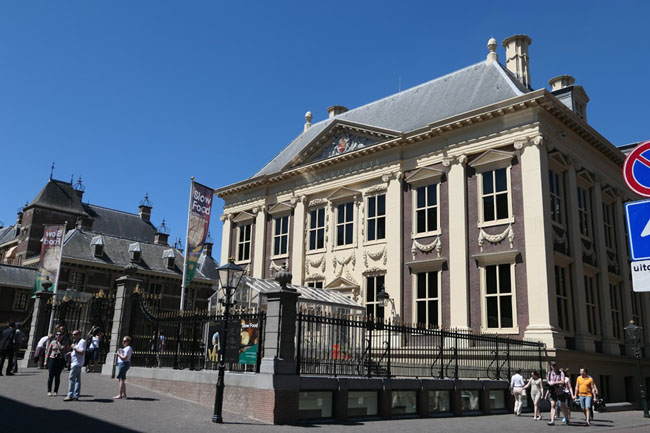 The MauritsHuis Museum.
(Right next to the Binnenhof).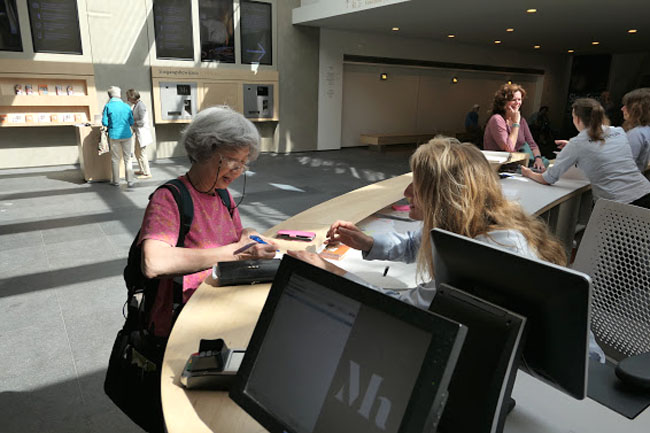 Buying entrance tickets, and then got help with using iPhone as an audio guide.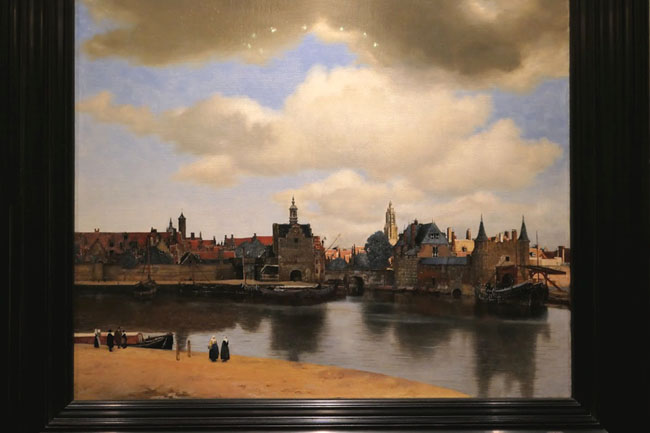 Vermeer's "View of Delft".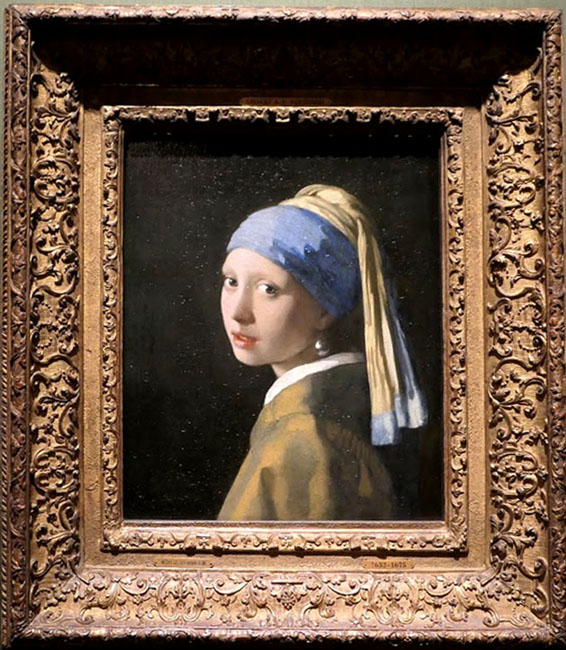 Vermeer's "Girl with a Pearl Earring", the star-attraction.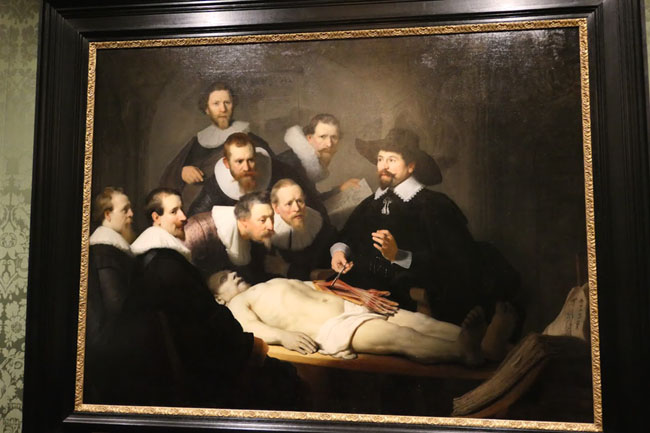 Rembrandt's "The Anatomy Lesson".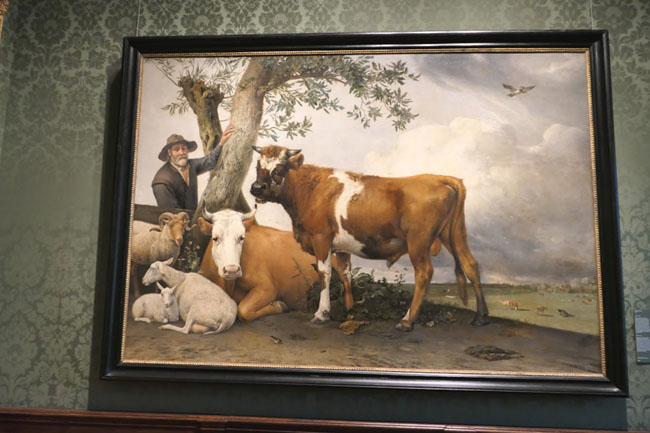 "The Bull" by Paulus Potter.
This was once the museum's most important collection, not only for the large size of the canvas,
but also for the realistic painting of such a big bull.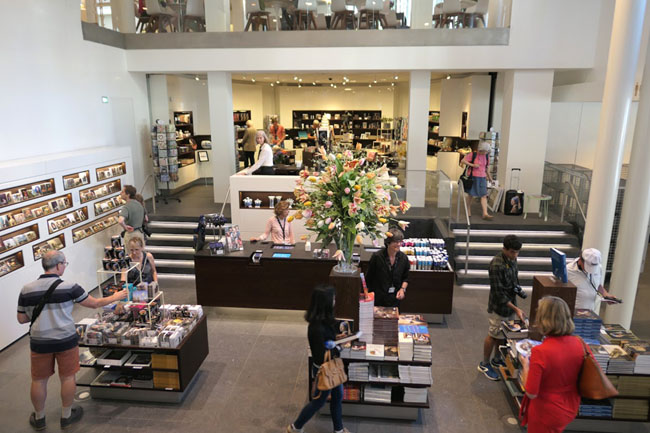 The museum's gift shop.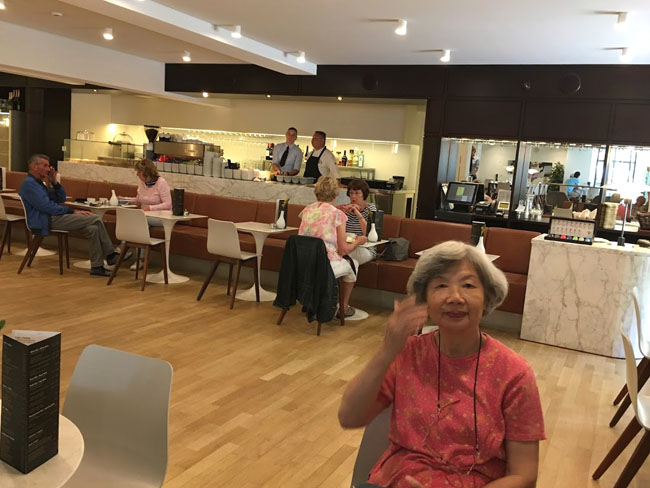 The museum's coffee shop.
As long as the place is pleasant, has A/C and free WIFI, we are sold.
The food is secondary.

MC's Shrimp Pasta, which was pretty good.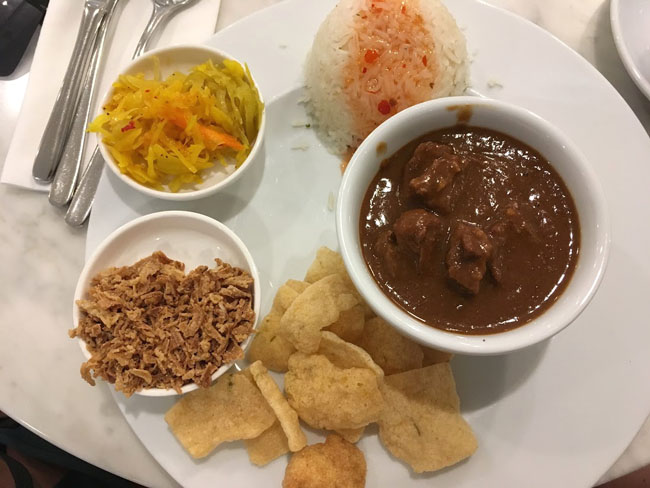 VT's "Slow-cooked Beef Stew".
With rice, perhaps it is an Indonesian style cuisine?
(It was good except too much ginger which overwhelmed the stew.)

The square across from the museum was ringed by restaurants with outdoor tables.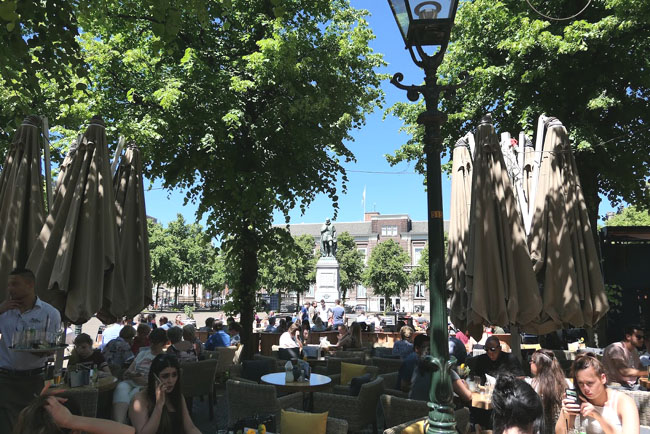 Many patrons were enjoying alfresco dining.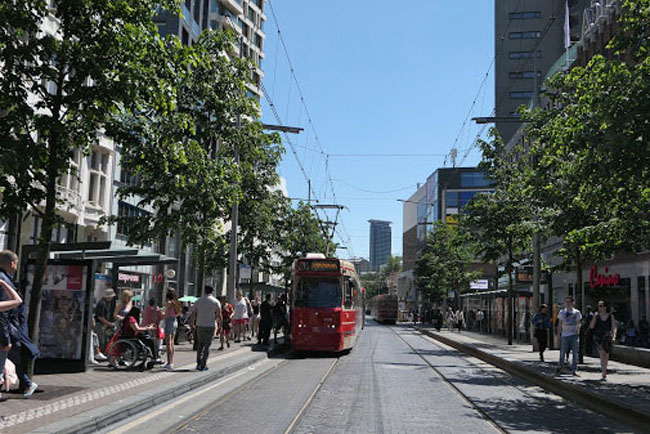 Waiting for Tram # 1 to take us back to Delft.